This is an update to the progress of the three major automotive dealerships between Ambassador & E. Broussard along Johnston St.
This is a short and sweet post with a cool little aerial video of the three dealerships, and a few still images of the businesses below. All imagery in this post is dated about 1-2 weeks ago from the date of this post. You can also see more information on the links provided for each dealership.
Mercedes-Benz of Lafayette is very close to opening their doors to the public. The last time we visited the location, windows were being cleaned, and other final touches were being made. See initial development post (here).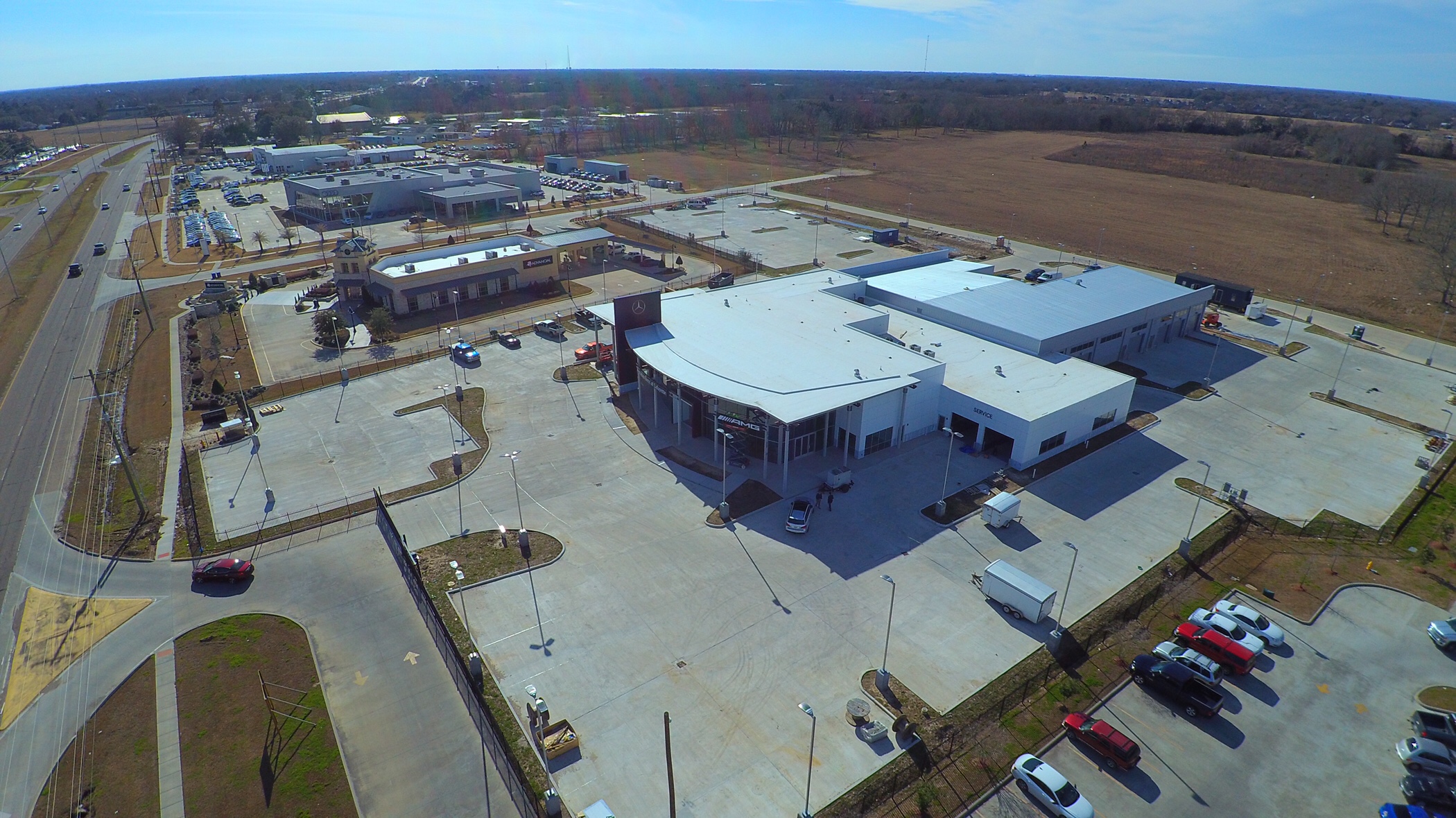 Hampton Toyota has never closed their doors during their expansion & renovations. Looking at the progress, it appears that much of the outside has been completed. There are only a few minor touches that appear to be left. See initial development post (here).
Giles Volvo appears to be open. There are cars on the lot. If that's not open for biz, then I don't know what is. See initial development post (here).