We have got a first look at the all-new El Paso Mexican Grill & Cantina, located at 200 Brookdale Blvd in Youngsville, LA; it is truly a beautiful restaurant.
Construction on the new Youngsville El Paso Restaurant started back in August of 2019 and is set to open in the first part of November. While construction on the areas El Paso restaurants are often lengthy, a space that is well designed is also very much appreciated.
The interior of the Youngsville El Paso has far surpassed my expectations of what I've come to expect from the typical Mexican restaurant. Gone are the bright, mixed match colors, stucco walls, and tiled tabletops. This place looks & feels like a luxury dining experience. I felt as if I was underdressed even while taking photos. The white leather seats and white, marble-like table tops are a delight to see and I can not wait to have myself a chimichanga here. I love chimichangas.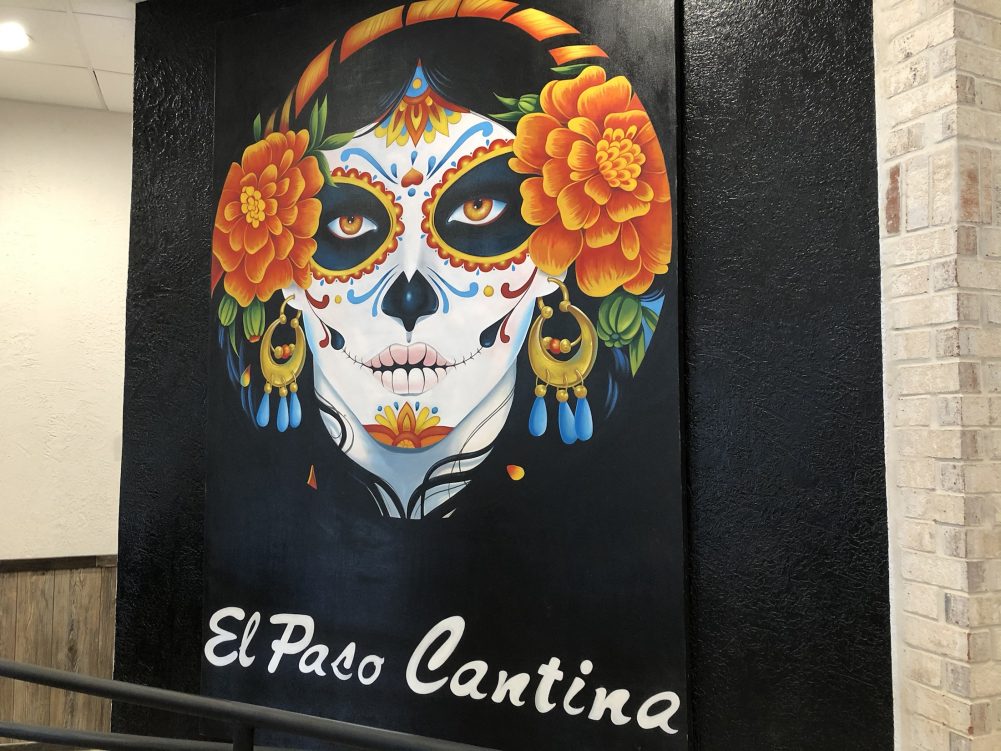 Along with the tasteful design is the beautiful, large sugar skull style art piece that greets you as you walk in. The walls are mostly brick and slotted wood with what appears to be boxing for greenery for an additional pop of color. And even the flooring surrounding the large columns are detailed with decorative tile butted up against wood-like tile that gives the space its overall appeal. In the bar, you have a beautiful kick wall or whatever that is called and 6 large TVs, 3 on one side, and 3 on the other, and the same white seating throughout. The outside area features a large patio with several dining areas. One of the outside spaces features a roll-up garage door for those cool, breezy days. It is a wonderful looking restaurant and Youngsville should be excited to have it.
Now, Mr. El Paso… I live in Carencro. I have high expectations for the Carencro location. It's been a minute since construction started, and I am ready to stuff myself with chips, salsa, and a fat chimi. Let's go! 🙂