Ol' El Paso, though the story of construction continues, one location is moving along at a much quicker pace, Picante.
The El Paso Mexican Grill location in Youngsville, located at 200 Brookdale Blvd, is moving along quite swiftly as construction started back in the Fall of 2019. In the photos below, you are able to clearly see how the restaurant will somewhat look when completed.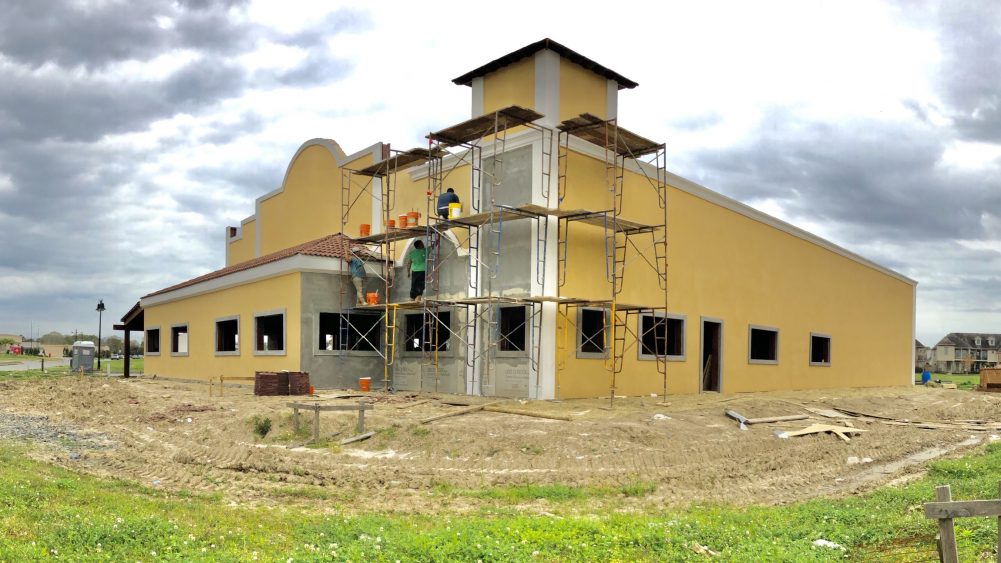 Carencro's El Paso Mexican Grill, located at 200 Gloria Switch Road, has been under construction for quite some time. Dirt work actually began in early 2017 with the actual structure going up toward the end of 2018.
Here it is, the year of our Lord 2020 and it appears as though progress on the Carencro location has come to a halt. And as El Paso Youngsville steams ahead toward a potential 2020 opening, Carencro residents are left baffled by the slow speed at which this restaurant is coming to fruition.
We do extend some grace as there could be different owners between the different restaurant locations. However, it stills remains a conversation as to what is actually happening and why is one project moving along quicker than the other, despite being the same company. And it's not like there is that much more left to do for Carencro's location to open. It's nearly complete! Also, it's worth noting the slight differences in design between the two.