Giles Companies, the owner of the new Mr. Bubbles Auto Spa that is still under construction on Ridge & Ambassador, is already planning its second location to be constructed at the 2300 Block of Kaliste Saloom Road. Read more about the first location here.
The new second location of Mr. Bubbles Auto Spa will be nestled between the new Andy's Frozen Custard and Sterling Premium Select, which opened last year.
"The quality of construction and car wash equipment will be the very best and most modern on the market as we want to be Acadiana's premier car wash/auto spa," says Bob Giles, Chairman & CEO of Giles Companies.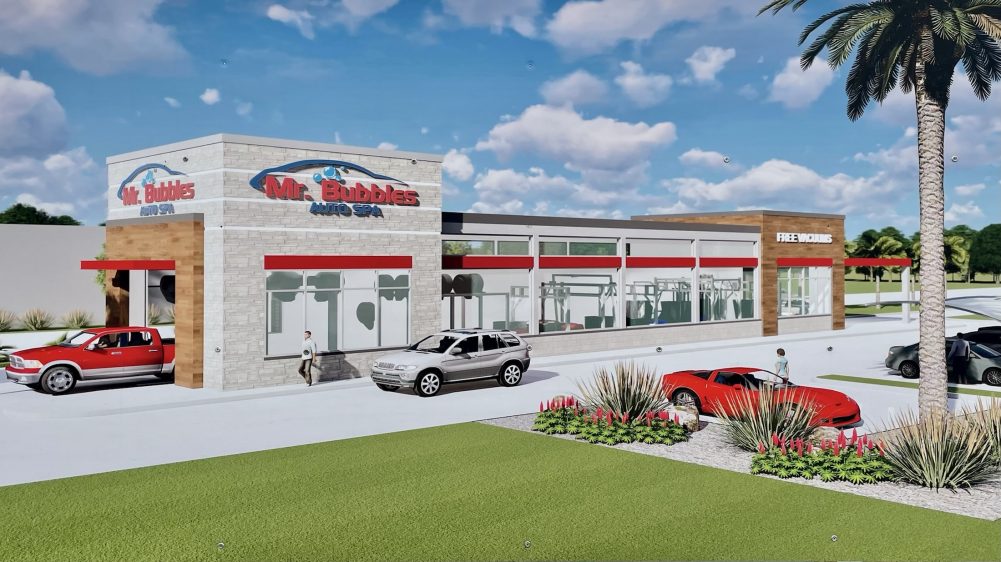 The new auto spa will feature many of today's most sought-after amenities including 20 vacuum stations that are free with your service. Both Mr. Bubbles Auto Spa locations are said to be the highest standard available in tunnel-style car wash facilities. With these high standard statements come high expectations as Lafayette becomes the car wash capital of Louisiana.
"Our unlimited wash members will have use of both car washes included in their membership," says Giles.
A tentative completion date isn't available at the moment as construction is set to begin in August of this year. Giles says that there currently working on site and architecture plans for the second location.