Just a couple of months ago, we wrote about the new Andy's Frozen Custard coming soon at 2312 Kaliste Saloom Road & Liberty Ave.
We recently stopped by to get a couple of photos of the progress as we are looking forward to giving it a try. In the photos, you can see a piece of the structure being constructed in the middle which looks just like the portion of the building in the photo below.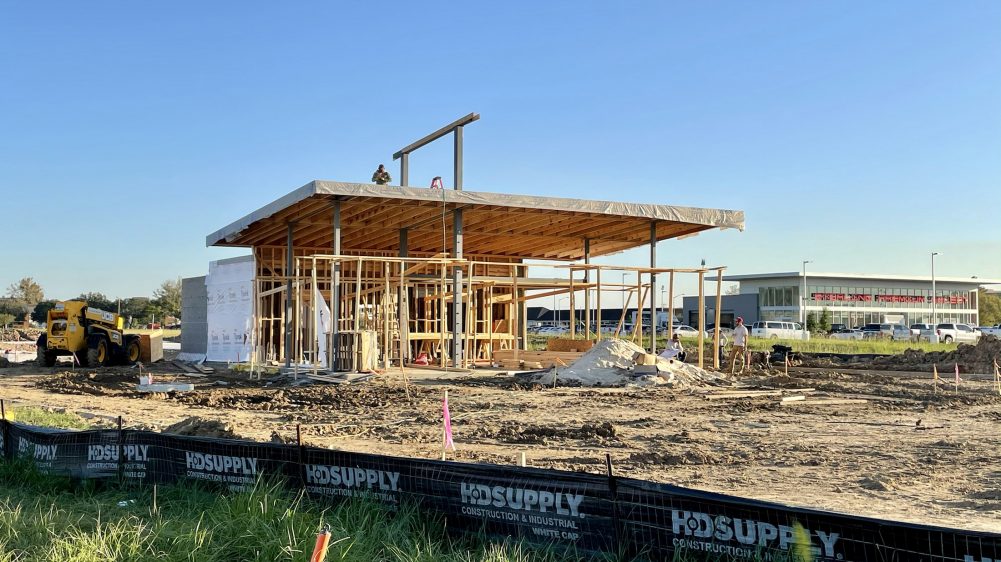 It still appears to be about another month or two out before opening, but it seems to be on track and moving along fast. Besides, the building doesn't look too complicated. Looks like it is going to be nice once completed though.
For more info, see our previous post https://developinglafayette.com/wp/andys-frozen-custard-building-new-lafayette-location-at-kaliste-saloom-liberty-ave/.