Cicis Pizza is making a triumphant return back to the city of Lafayette inside of the Caffery Center at Ambassador & Kaliste Saloom.
The new Cicis Pizza will be moving into what is currently the Hallmark Gold Crown store at 4510 Ambassador Caffery, which will be officially closing on Tuesday, June 26th, 2018. As for the old Winn-Dixie, there are no confirmed tenants at the moment to share.
The new Cicis location will be situated between the new, New York Bagel Co, and the also new, Wasabi All You Can Eat Grill & Sushi restaurant.
If you've been following us for a while, then you may remember the old Cicis Pizza location at 2622 Johnston St. in front of Albertsons before it was demolished to become Panera Bread. See that old post (here).
Cicis Pizza is famous for their large buffet of assorted pizza's, pasta, and salad — all for $5 & change. As a kid, our family made many trips to Cicis Pizza and of course, we loved it. What's not to love? It's cheap pizza that is all you can eat for five bucks. Sure, there are better pizza's in town, no one is disputing that, at all. But Cicis Pizza has always been great for families with several little mouths to feed while in town.
While you're reading about this development, you may be interested in knowing that Jason's Deli is also being built in the Caffery Center. See that post (here).
Photos of Cicis Pizza interior and food are courtesy of hiveminer.com.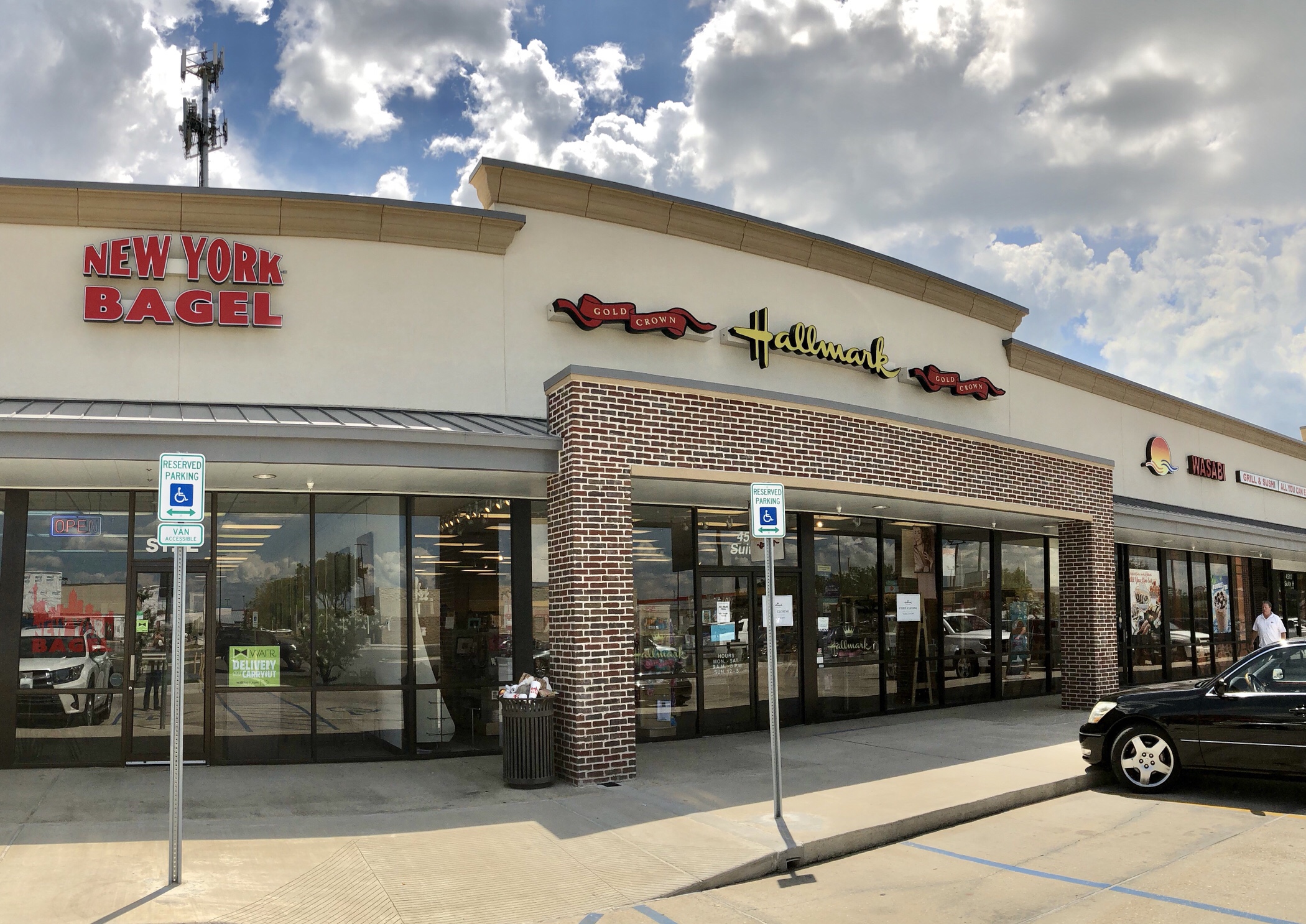 The soon to be Cicis Pizza store front, Hallmark Gold Crown.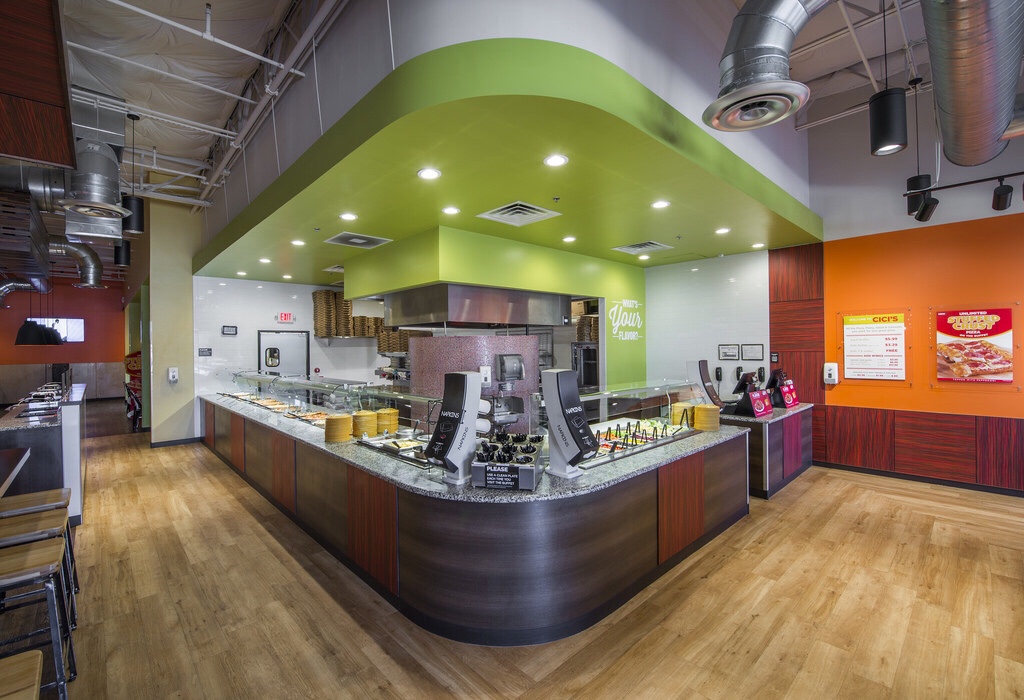 Front counter, and buffet line.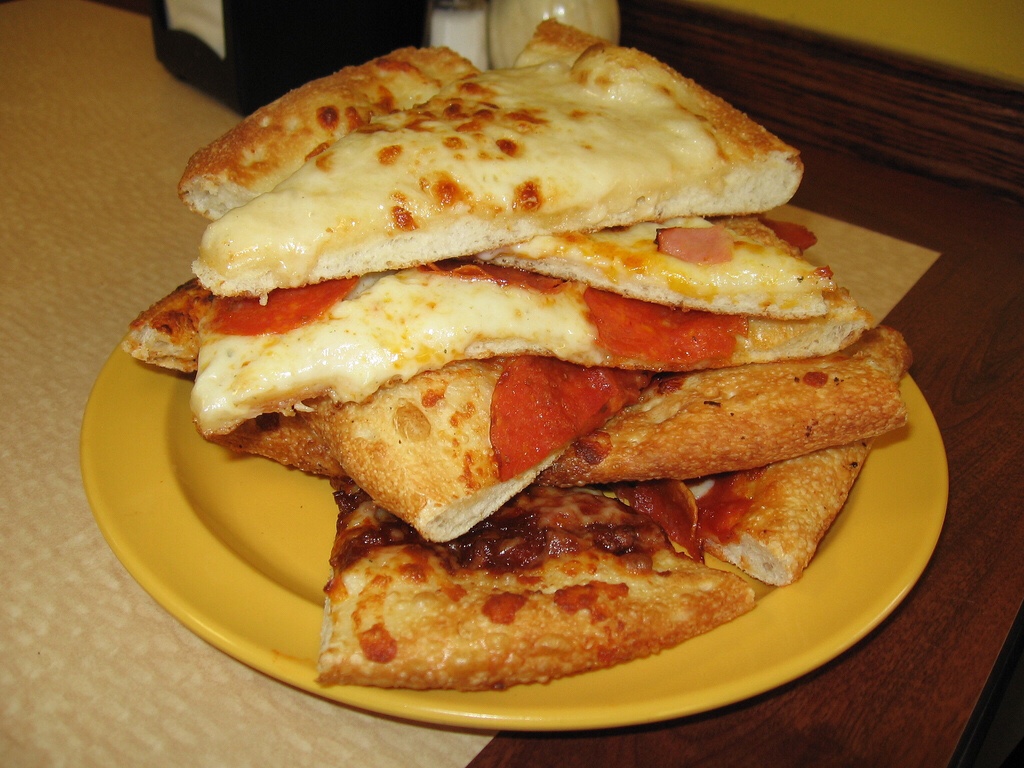 This is everyone's plate at Cicis.