Y'all, we are on vacation but, we feel the need to go ahead and share this with the Youngsvillians out there.
Andy's Frozen Yogurt, a quick-serve franchise is expanding with a second Lafayette Parish location going into Youngsville's Sugar Mill Pond. It will be starting construction soon and will be located next to the new El Paso restaurant at 200 Brookdale Blvd.
See Sugar Mill Pond's Facebook page announcement today.
The first Andy's Frozen Custard, located at the corner of Kaliste Saloom Road & Liberty Avenue, opened in early 2021. We have had the chance to give them a try and it's really good. If you're a fan of Freddy's frozen custard, then you'll love this place. See our post about Andy's coming to Lafayette https://developinglafayette.com/wp/andys-frozen-custard-building-new-lafayette-location-at-kaliste-saloom-liberty-ave/.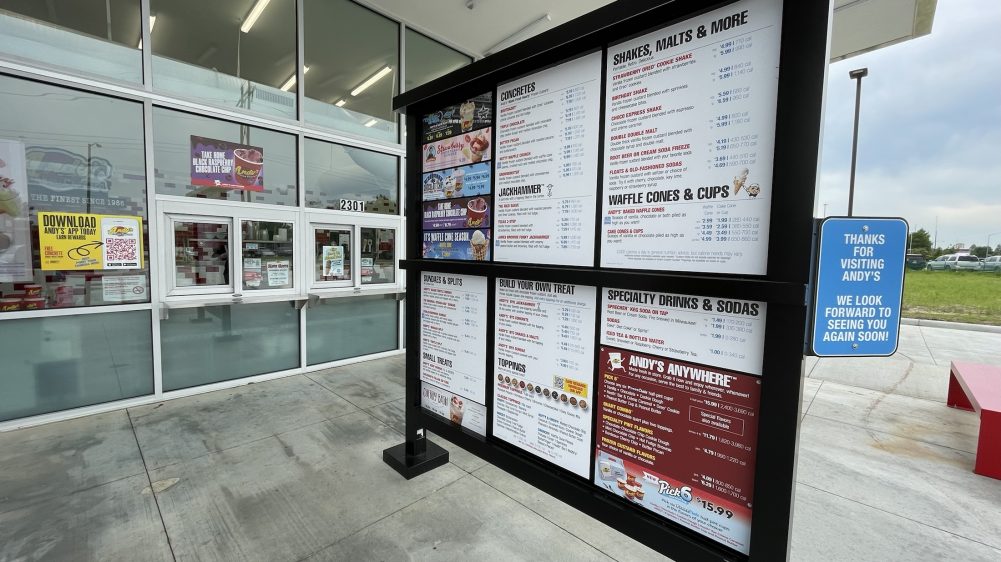 These are photos from our visit to the Lafayette store.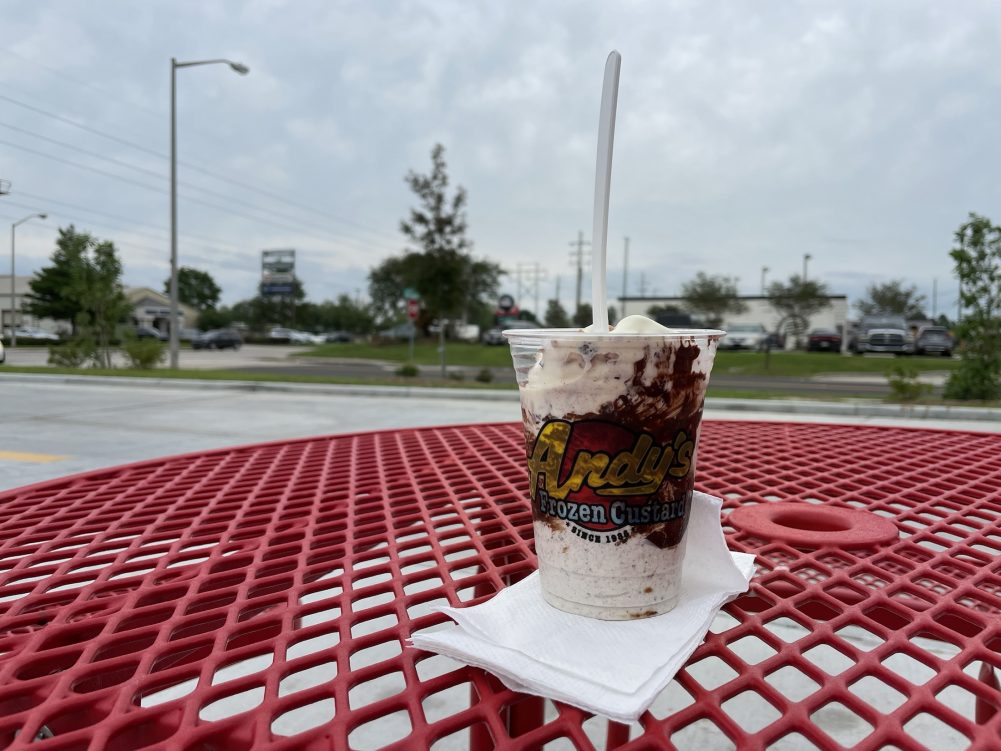 One of the most notable features of the Kaliste Saloom location is the extremely long drive-thru setup. It's perfect for their model and keeps traffic from backing up onto the road. We expect the Youngsville location to have this same feature.
Andy's Frozen Custard is estimated to tentatively open in mid-2022.