Broussard, Louisiana is getting their very first eye clinic called Acadiana Optics, located at 1137 South Bernard Road.
Driven by a passion for eye care and a shared dream, Dr. Lindsay Dugas and Troy Dugas have transformed their careers from humble beginnings into a thriving partnership dedicated to serving the eye care needs of their community.
"We are very proud to be the very first eye clinic in Broussard!"
The journey that led to the founding of Acadiana Optics began two decades ago when Dr. Lindsay Dugas, then just 19 years old, found herself at a crossroads. The store she worked at, Abdalla's, closed its doors while she was attending the University of Louisiana at Lafayette. Although she initially aspired to pursue a career in the medical field, she set out on a different path, taking on the role of a receptionist at America's Best Contacts and Eyeglasses. Little did she know, this would be the catalyst for her journey into optometry.
Over the course of 3.5 years, Dr. Lindsay Dugas worked her way up from receptionist to becoming an Optician, honing her skills and discovering her passion for optometry. Her initial dream of attending medical school shifted, and she found her heart was firmly set on optometry. She applied to the University of Houston College of Optometry, where she excelled and graduated Cum Laude.
Upon graduation, Dr. Lindsay Dugas dreamt of opening her own practice but chose to gain experience by working with various optometrists across Acadiana. This invaluable experience allowed her to absorb knowledge from different clinics, preparing her for the day when she would go off on her entrepreneurial journey.
The turning point came when Dr. Lindsay Dugas met her husband, Troy Dugas. With a background in the oil field as a machinist, Troy's life took an unexpected turn when he was laid off from his long-time employer, Franks International. He began a journey of self-improvement, exploring network marketing, delivery services, and studying business management. It was during this time that he discovered his passion for optometry and became an Optician, making him a perfect partner for Dr. Lindsay Dugas's vision.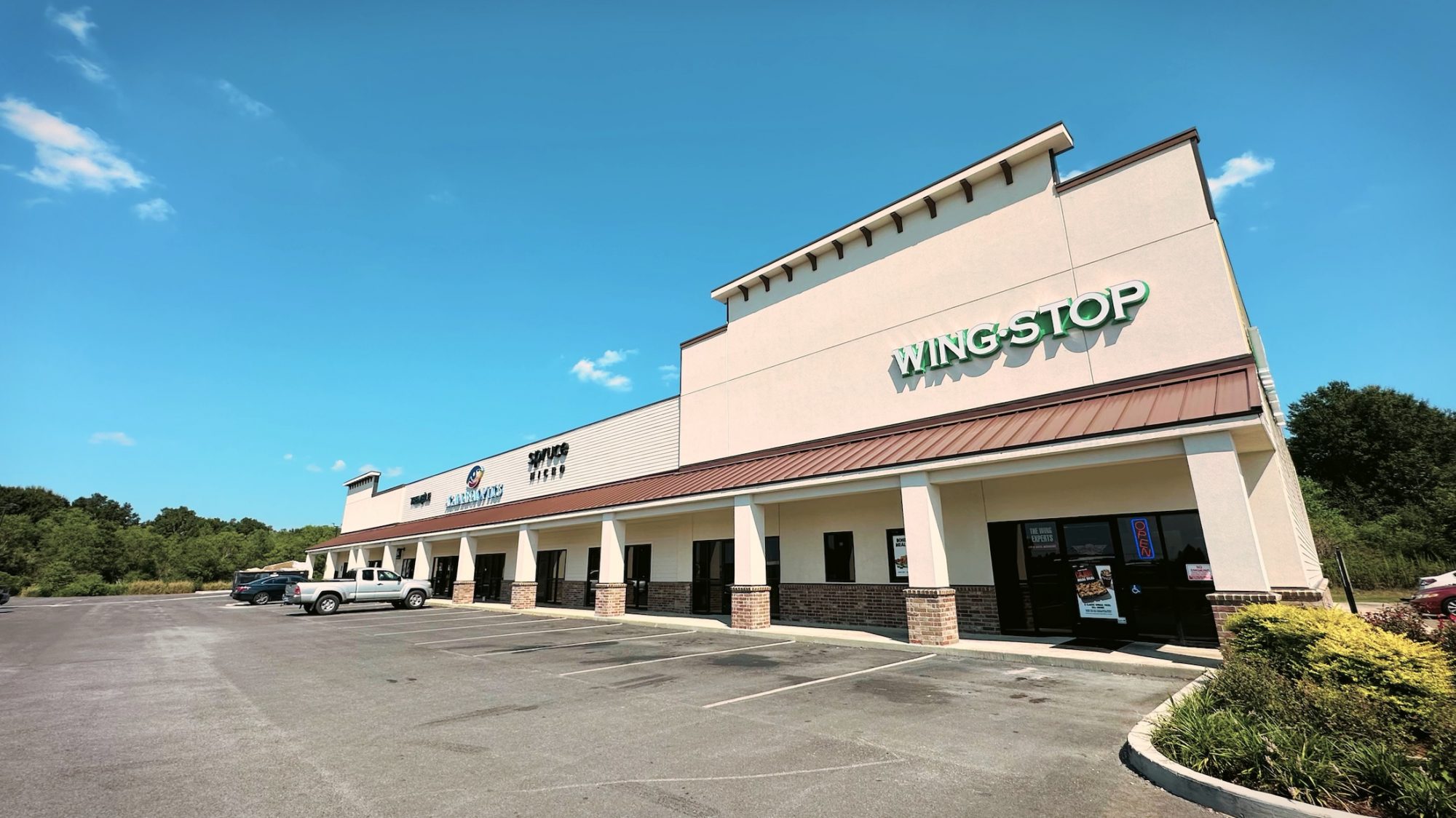 Acadiana Optics shares a building with Wing Stop
Together, Dr. Lindsay Dugas and Troy have established Acadiana Optics, a full-service eye clinic dedicated to providing comprehensive eye care for the entire family, including children. Their services encompass a wide spectrum, including diabetic eye care, computer vision assessments, glaucoma treatment and management, pre and post-op cataract evaluations, macular degeneration testing, dry eye treatments, a diverse selection of specialty eyeglasses, a wide range of contact lenses, and emergency eye care.
"My focus is on patient education so that patients not only feel cared for but so that they also understand their eyes and how to keep them healthy," said Dr. Dugas.
Dr. Lindsay Dugas's focus on patient education is at the core of Acadiana Optics' mission. By ensuring patients understand their eye health and how to maintain it, the clinic aims to provide not only top-quality care but also peace of mind to the community.
The tentative opening date for Acadiana Optics is set for the month of December. Also next door to Acadiana Optics is the new Tremble fitness, Spruce Micro, and Wing Stop.
For more information about Acadiana Optics, follow them on Facebook at https://www.facebook.com/profile.php?id=100091944316174&mibextid=LQQJ4d