A new Acadiana startup, Cousins Smokehouse, is bringing local flavors to the jerky scene.
Founded in our back yard, Cousins Smokehouse hand cuts and wood smokes their jerky to the right consistency, not that rubbery stuff from elsewhere. Currently, they produce one flavor called, Cajun Style Original, which is a tender pork jerky that hits all of the spice notes that we crave in Louisiana. Cousins Smokehouse plans to roll out other flavors by the end of this year, so be on the look out.
Fun tidbit: Cousins Smokehouse is utilizing the new Acadiana Food Hub to control inventory.
If you're craving some good jerky, you can find Cousins Smokehouse jerky in many stores already around Acadiana. A few good places that carry the treat are Copeland's MKT, Lafayette Locksmith and Riche's Y-Not-Stop. You can also order from their site or visit them at the Horsefarm on Saturdays. For a complete list of stores, check out cousinssmokehouse.com's store locator.
Check out their Facebook & Instagram for updates.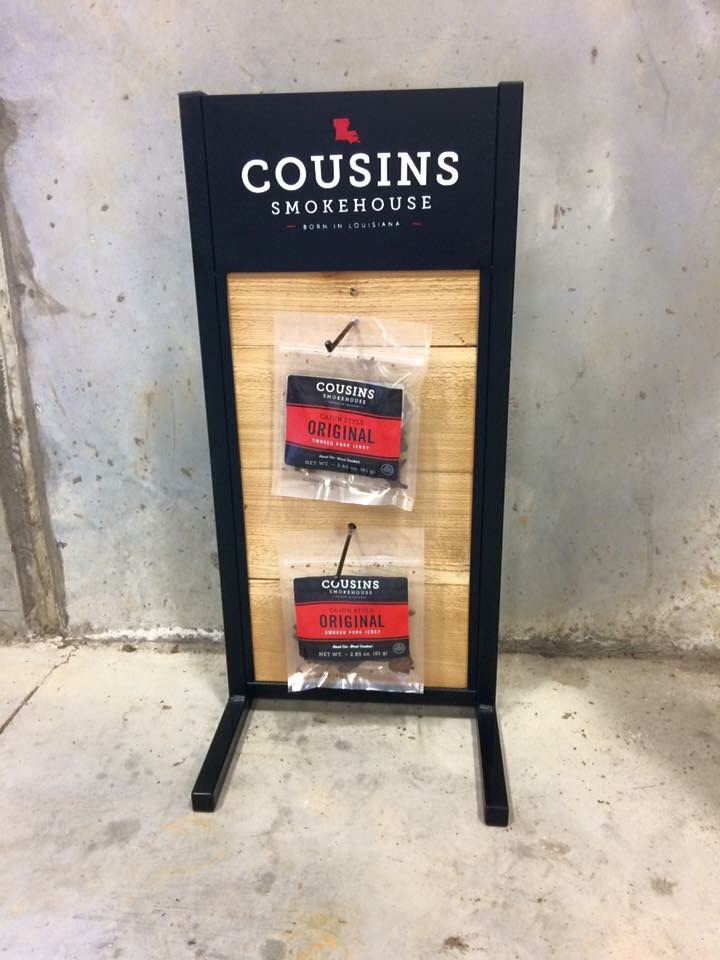 Store display.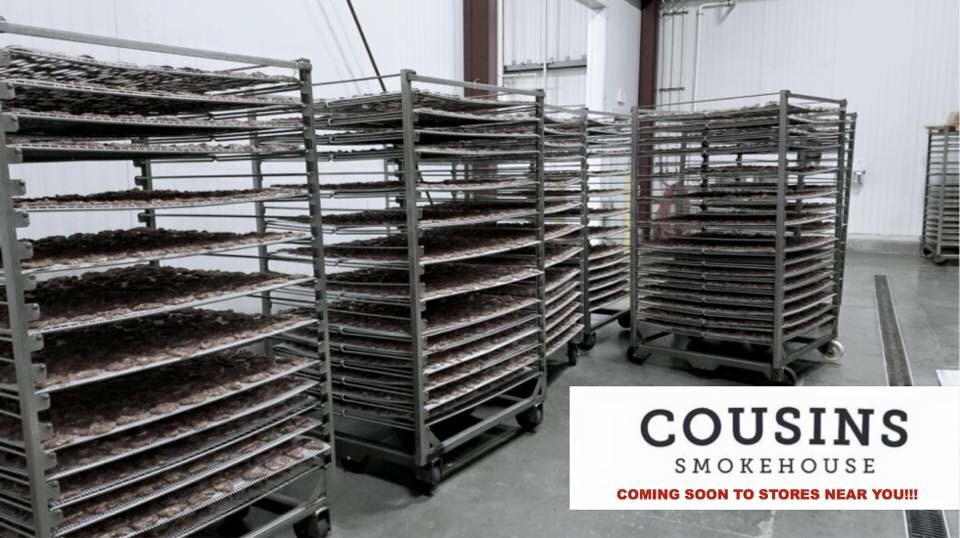 Racks on racks on racks, of jerky!