The pint-sized version of Copeland's opens tomorrow as Copeland's MKT, which is the first of a new concept by the Al Copeland company.
Located at 2668 Johnston Street, right next door to Albertsons, Copeland's MKT is designed for the taker-outers. The acronym, MKT, stands for Market Kitchen Table. Further explained as: made fresh with ingredients from Market, prepared in their Kitchen, to be enjoyed at your Table. But can you still eat inside? Yes, just don't expect the same atmosphere as the Copeland's that you once knew, it's different, but nice!
How about the menu? Well, I don't know about you, but we actually enjoyed the steak filets there, but that is no longer on the menu. Although, they do have cheesecake, which is in the grab & go cooler with your choice of topping. There are a few other menu items missing, but perhaps what you love is still on the menu, you just need to go check it out for yourself. 🙂
One of the major sticking points to this new concept is that Copeland's now sells all of their seasoning blends and spices in-store for you to bring home to use. There are also fresh bags of biscuit mix too! That alone is worth making a visit there for, right? Or am I the only fatty?
All in all, we are excited to still see some form of Copeland's in town.
Interesting enough to share: I shook hands with Al Copeland, JR. I am still a small town guy at heart, so I thought that was cool, shut up!
Check Copeland's MKT out on Facebook at facebook.com/CopelandsMKT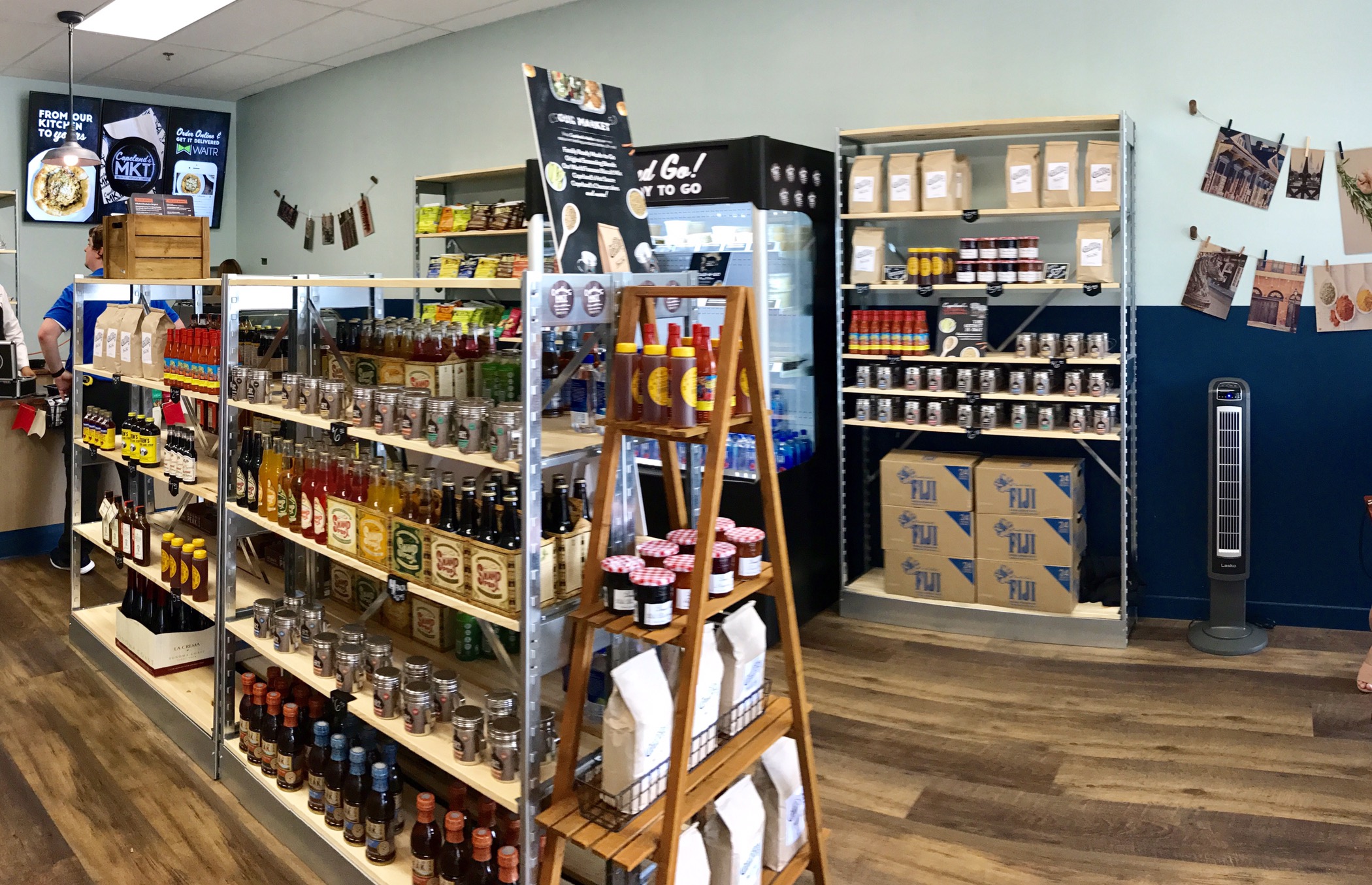 Market area.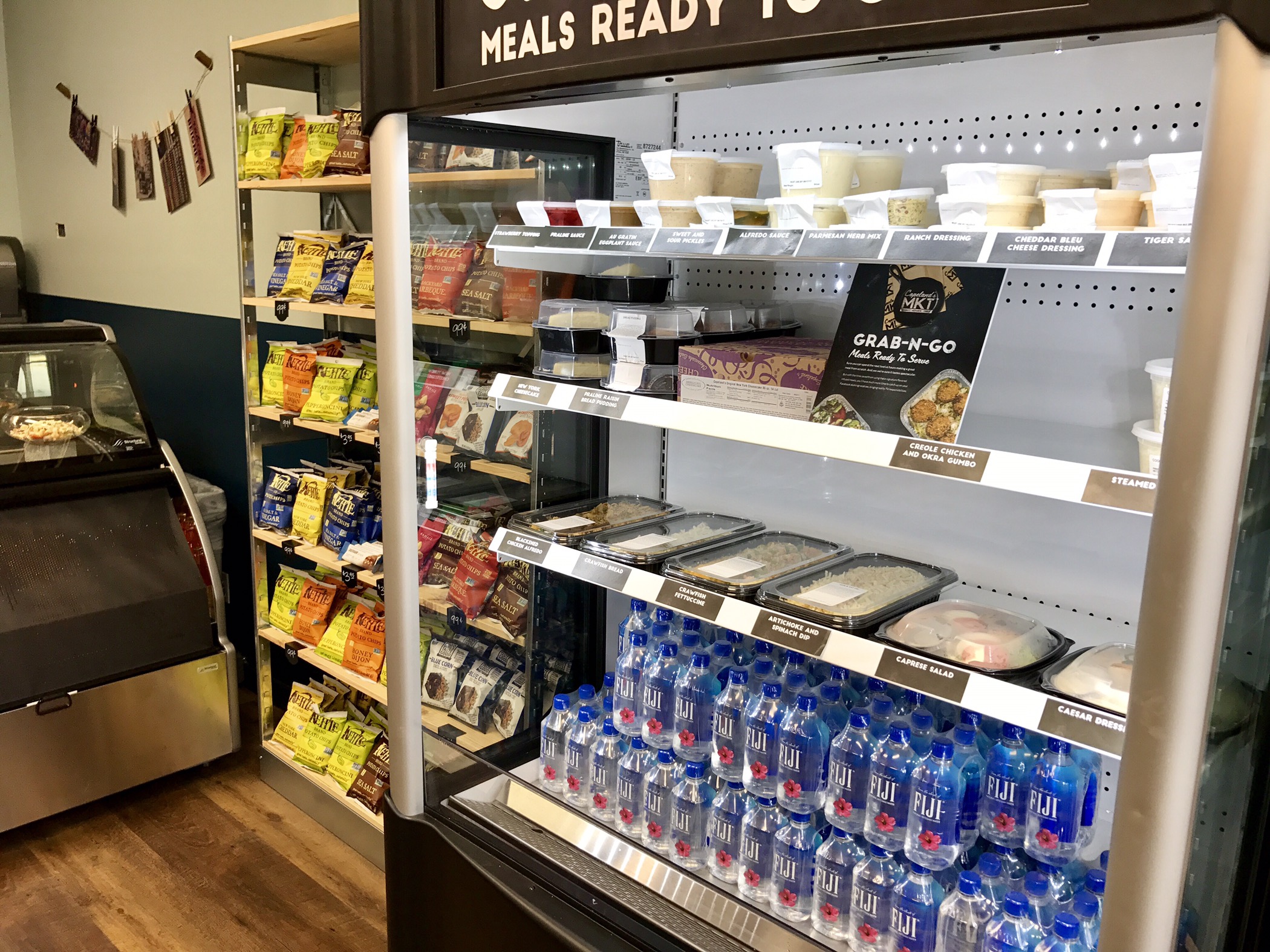 Grab & Go cooler.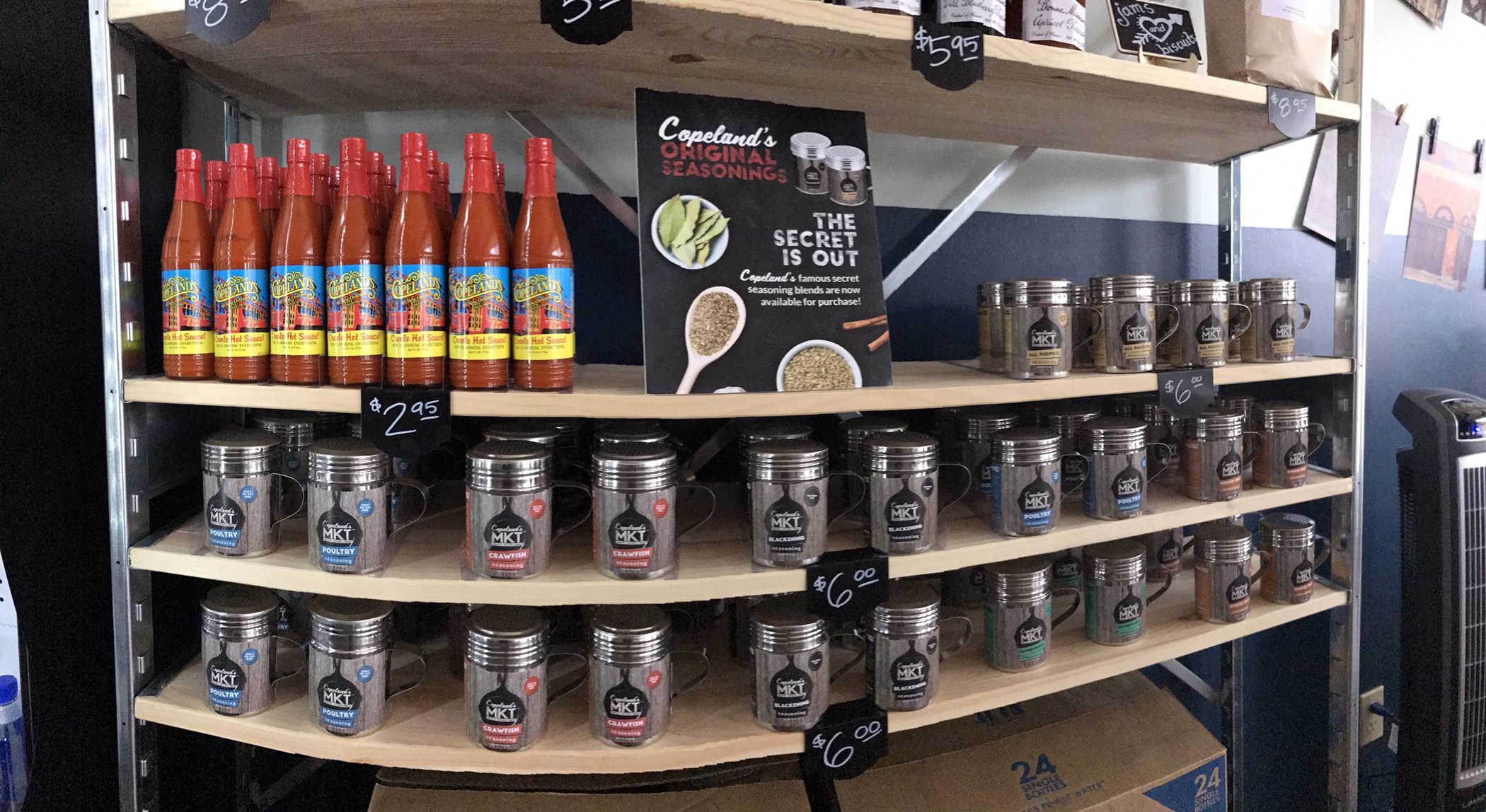 Signature hot sauce and seasonings.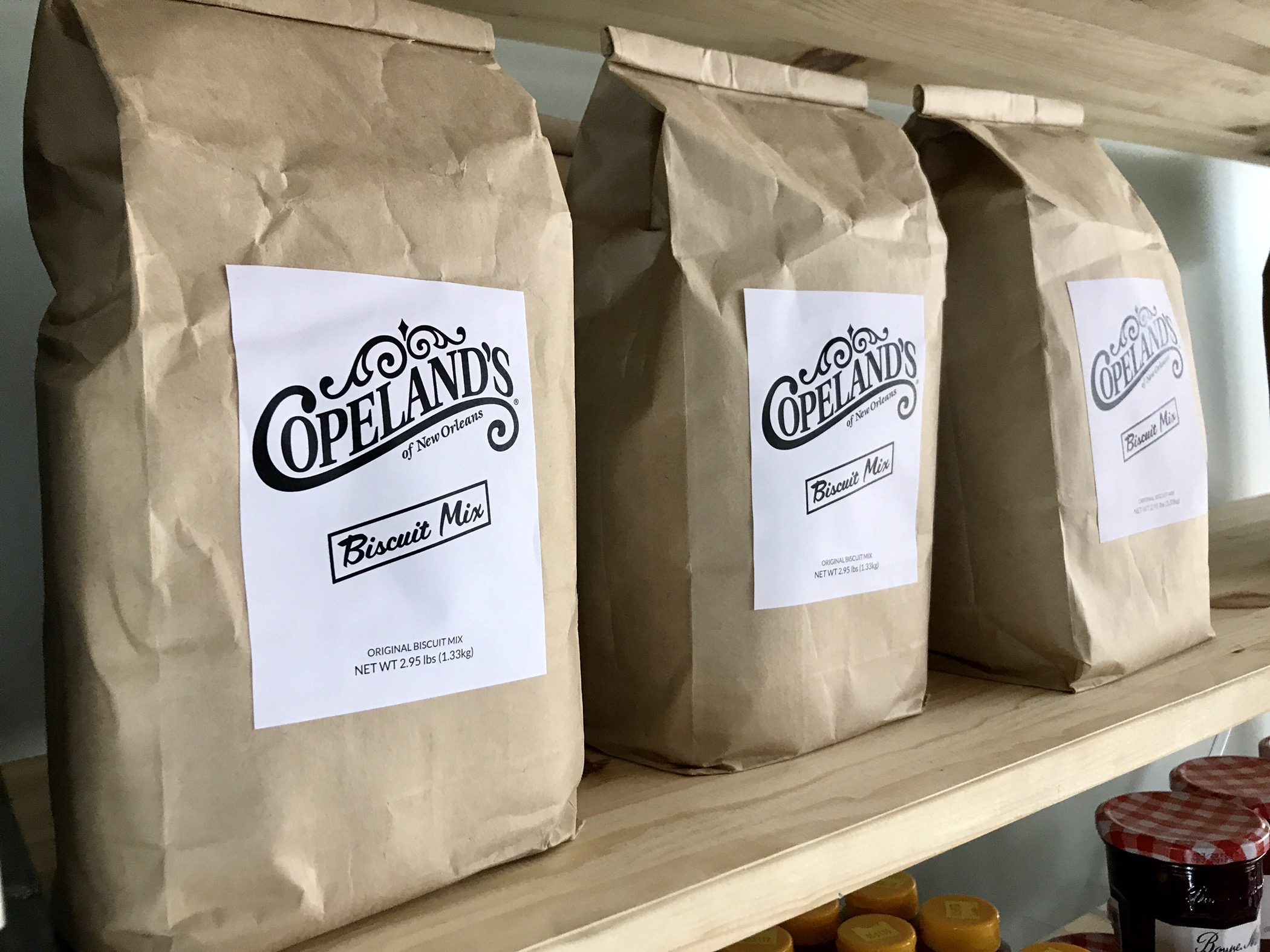 Them biscuits though!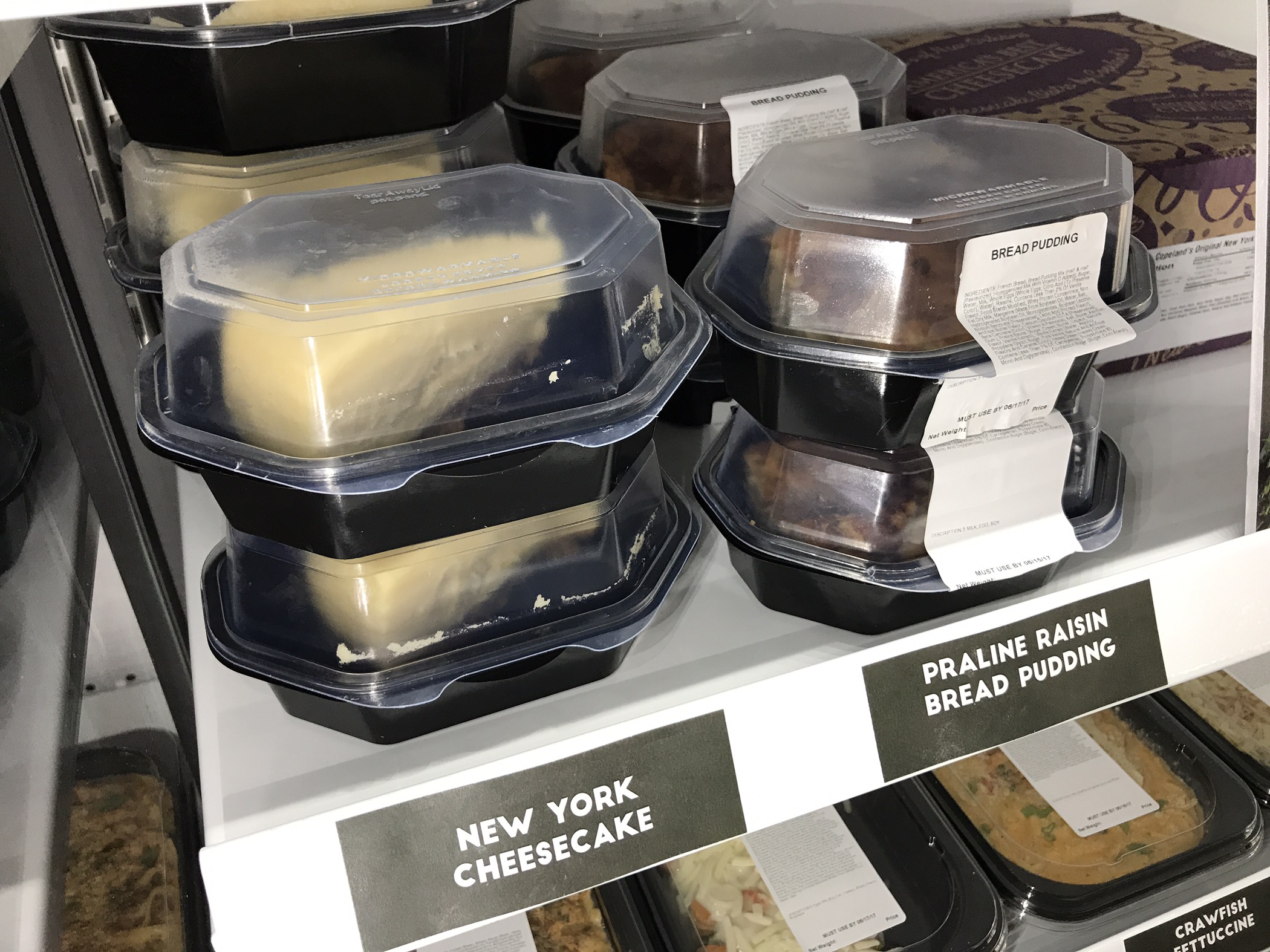 That cheesecake though!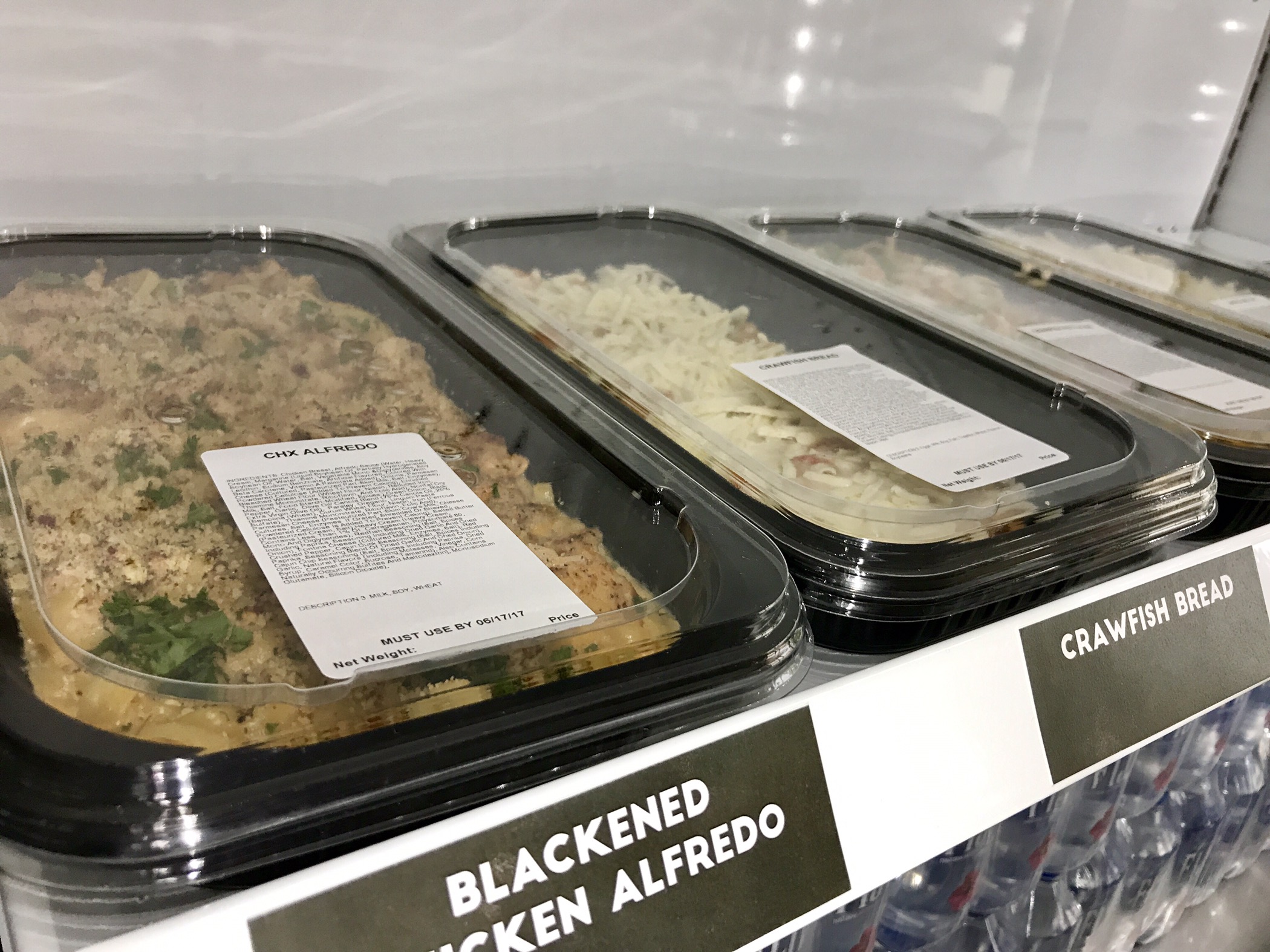 Family meals ready to go.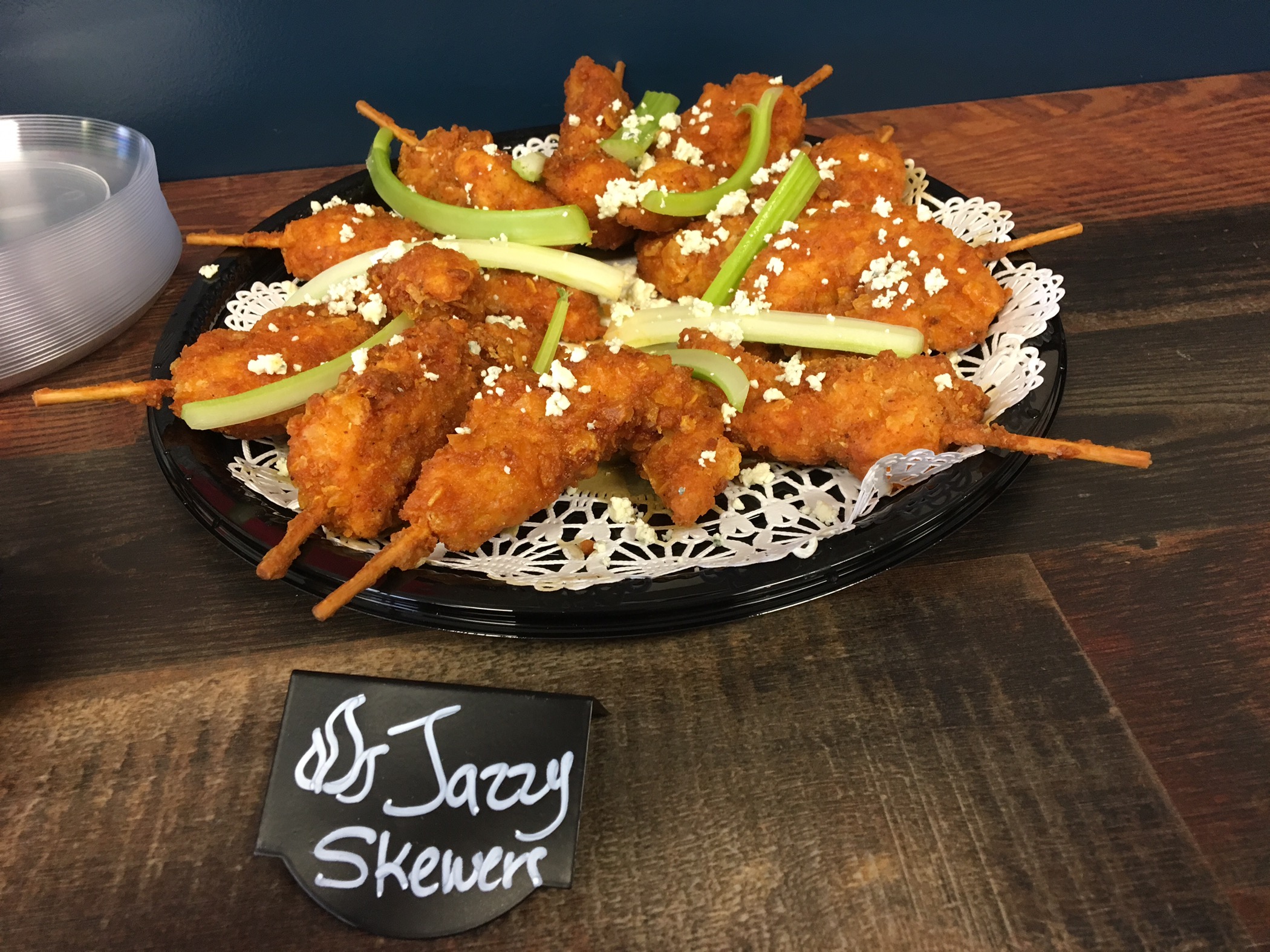 Sample plate of Jazzy Skewers