Alright alright alright, TopGolf of Lafayette has officially entered into the preliminary permitting stages as of November 18th to build a new TopGolf entertainment facility on a 12-acre property at the corner of Crescent Ranch Blvd and the 400 Block of Lake Farm Road between Costco & Lourdes Medical Center.
TopGolf ranks third most desired business on our Wish List(see list here) behind Trader Joe's and Buc-Ee's.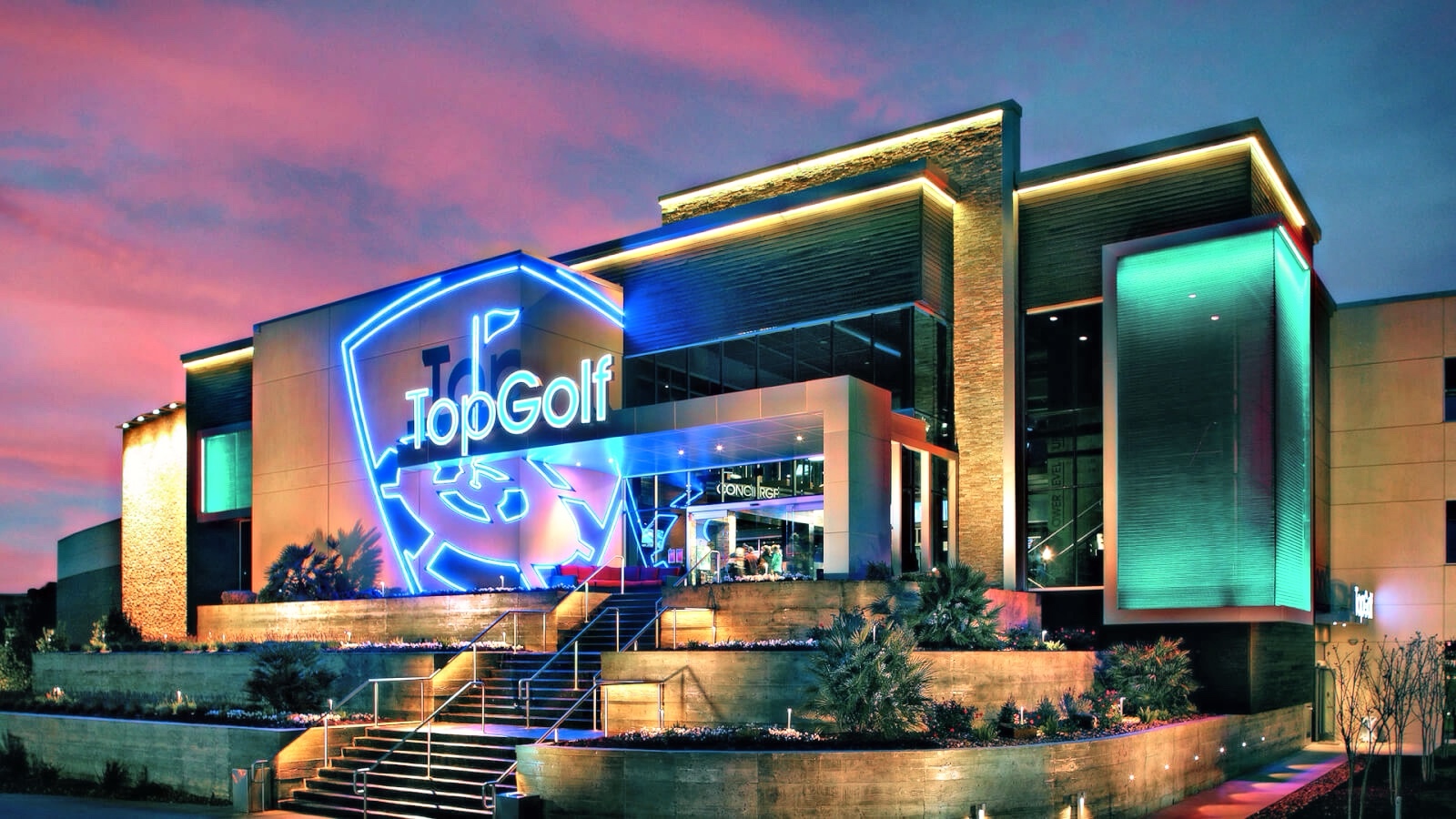 Image courtesy of TopGolf.com
If you did not know, TopGolf is an entertainment-based golf range that offers guests a gamified golfing experience that is more closely related to bowling for families. They offer is a restaurant & bar, hitting bay table service, usually a rooftop terrace with outdoor seating & fire pits, private event space, and over 200 TVs throughout the facility. Comparing this to a typical golf driving range designed for low-cost hitting practice would be an inaccurate comparison. Your golf pros are not going to TopGolf to improve their golf game; they are going to improve their social game.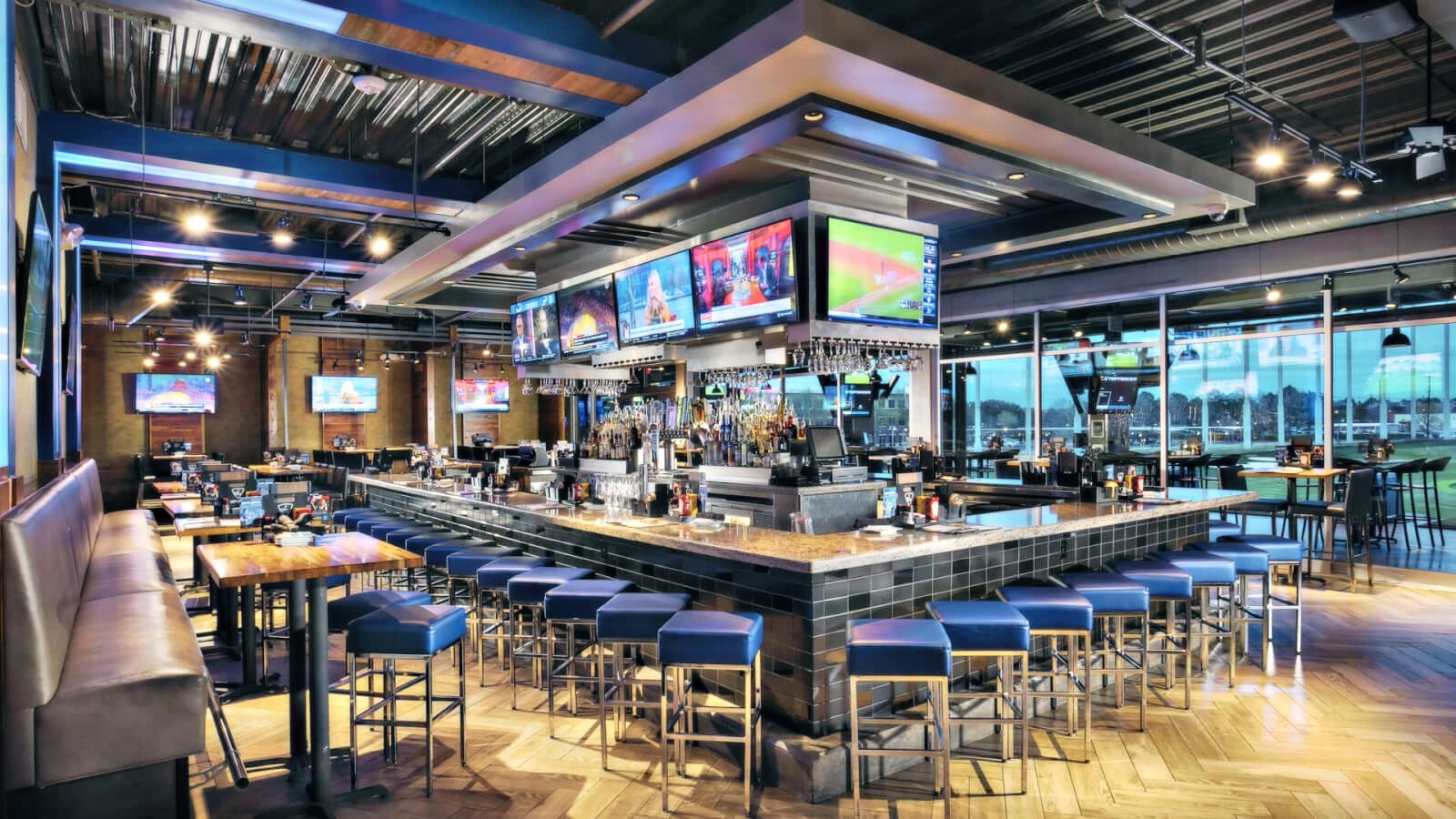 Image courtesy of TopGolf.com
See a 1:1 scale map overlay below illustrating how we expect TopGolf to build on the 12-acre property using the Katy, Texas location. Fun fact, TopGolf typically builds their facilities with the front entrance facing the western sun so that the sun isn't in the guests' faces while playing. That orientation is reflected in the example below.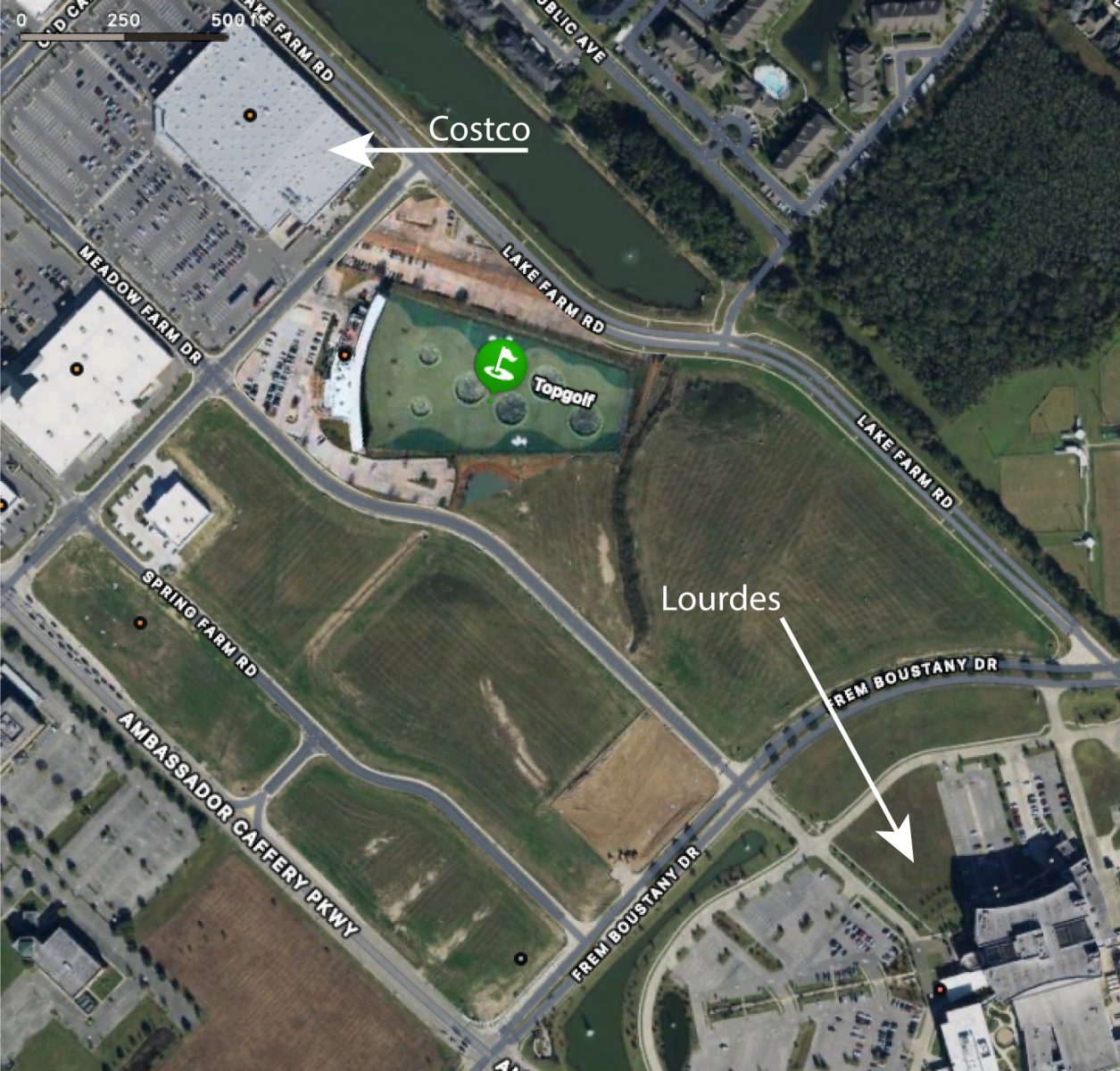 Rumblings of TopGolf began late last year along with the already announced Dave & Buster's. You can imagine how excited we were to hear of the rumbling, even though it was really early. Earlier this year(2022), land surveys took place, and not long after we received leaked documentation that the TopGolf and Dave & Buster's were in talks to purchase property in the Ambassador Town Center(aka the Costco Development). Those documents also included several other potential businesses as well. In June of this year, Dave & Buster's entered into the preliminary permitting stages, and as of November 18th, TopGolf has done the same thing. Typically, when a permit is filled & approved the project is given 6 months to start construction. In these cases, the permits are under "review" presumably until the sale of the land closes.
We did reach out to TopGolf corporate earlier this month(November 10th) in hopes of direct confirmation. Their response is as follows:
"Thank you for reaching out! We don't have any updates to share currently," said TopGolf Press. "We most likely won't until 2023!"
Even after permits became public, they did not have any information to offer at this time. At least it sounds promising, even with the mention of 2023 in their response!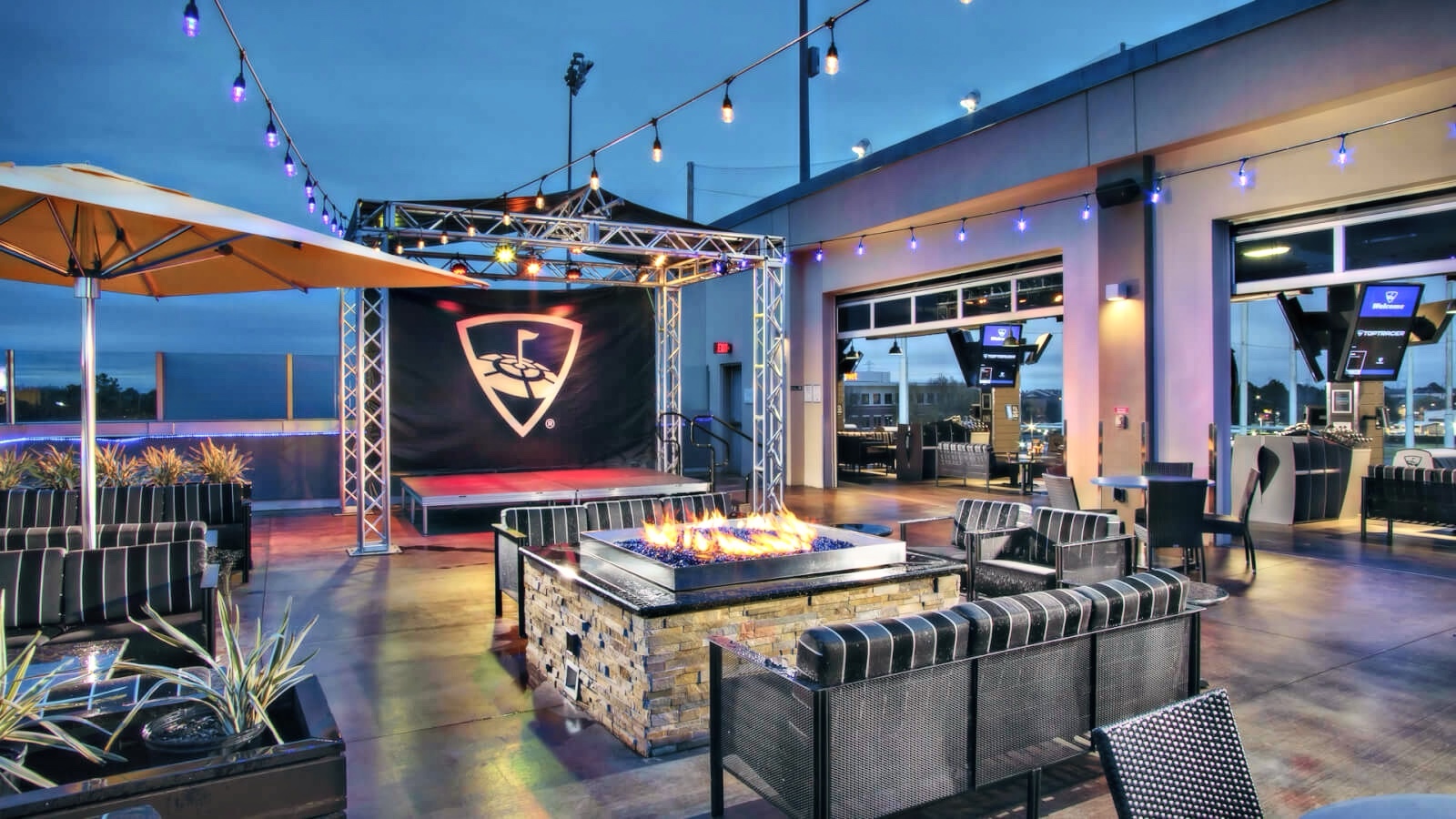 Image courtesy of TopGolf.com
For now, while we wait for the land to close and permits to be approved(fingers crossed), we decided to research what a TopGolf could look like for a city the size of Lafayette. If you skim through the locations of TopGolf on their website, you'll notice that most of the cities that TopGolf enters have a sizable population count, typically 500k+ residents. However, as the company grows, they have entered into smaller markets that have population-pulling power. Cities like Baton Rouge, while not small, has around 200k residents with the pulling potential of other neighboring cities and towns, including New Orleans, Hammond, and others. Another city more comparable to Lafayette that has a TopGolf facility is the Waco, Texas location with a population of 140k. The location in Waco is much smaller with its single-level, 30-bay setup as opposed to the typical 3-level, 70+ bay setup of larger cities. There may also be a the-tiny bit of that "farmhouse" aesthetic for which Waco is known.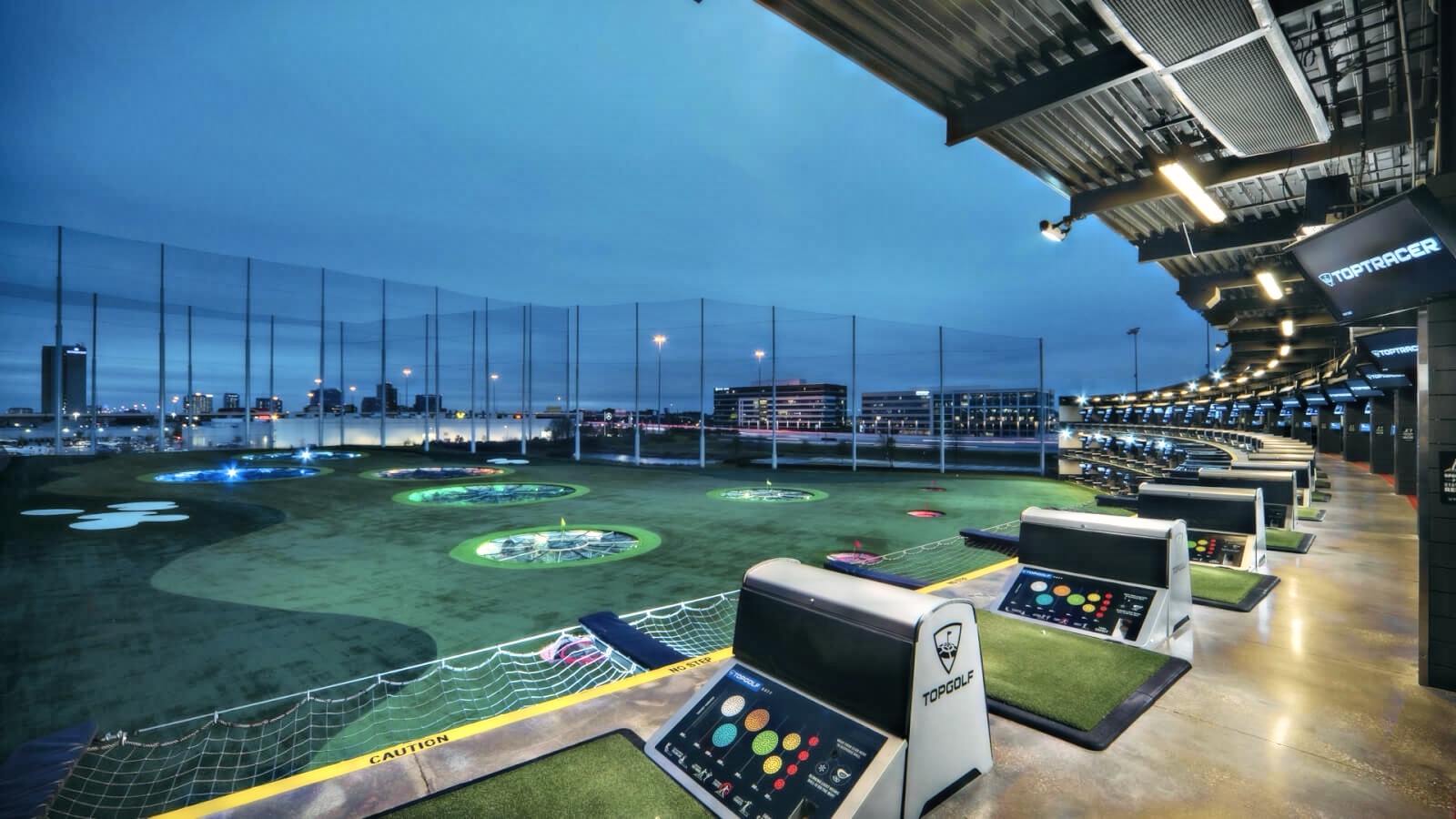 Image courtesy of TopGolf.com
We aren't positive how Lafayette's TopGolf could look at the moment. It could be single-level, it could be 3-levels, but the fact of the matter is that Lafayette is in the running to gain a major, well-known entertainment facility with a customer draw potential of several hundred miles due to Lafayette's unique geographic advantages.
Lastly, it's important to note that this still isn't 100%, but we are eternally optimistic.