I am an Apple fanboy. There, I said it. Haha, like that took any courage at all. We all know that fanboys and girls are quick to profess their unwavering affection toward the tech company of their choice. But as an Apple fanboy, I often find that when I need to have my phone repaired or replaced I want it done right.
As a hands-on person and as technology becomes ever more prevalent in today's society, it is only necessary that there be a go-to destination for authorized repairs and help. When it comes to Apple product repairs, many are seemingly left deciding to make a trip to Baton Rouge, send it into Apple or go to one of the nearest "We Fix It" stores that pop in and out of town. The latter is often times the first choice due to the accessibility of those shops. But did you know that using a repair shop that is not an Apple Authorized Service Provider could potentially void any limited warranty or Apple Care Plan? Leading to having to pay the full retail price in the event that Apple would need to make a repair themselves.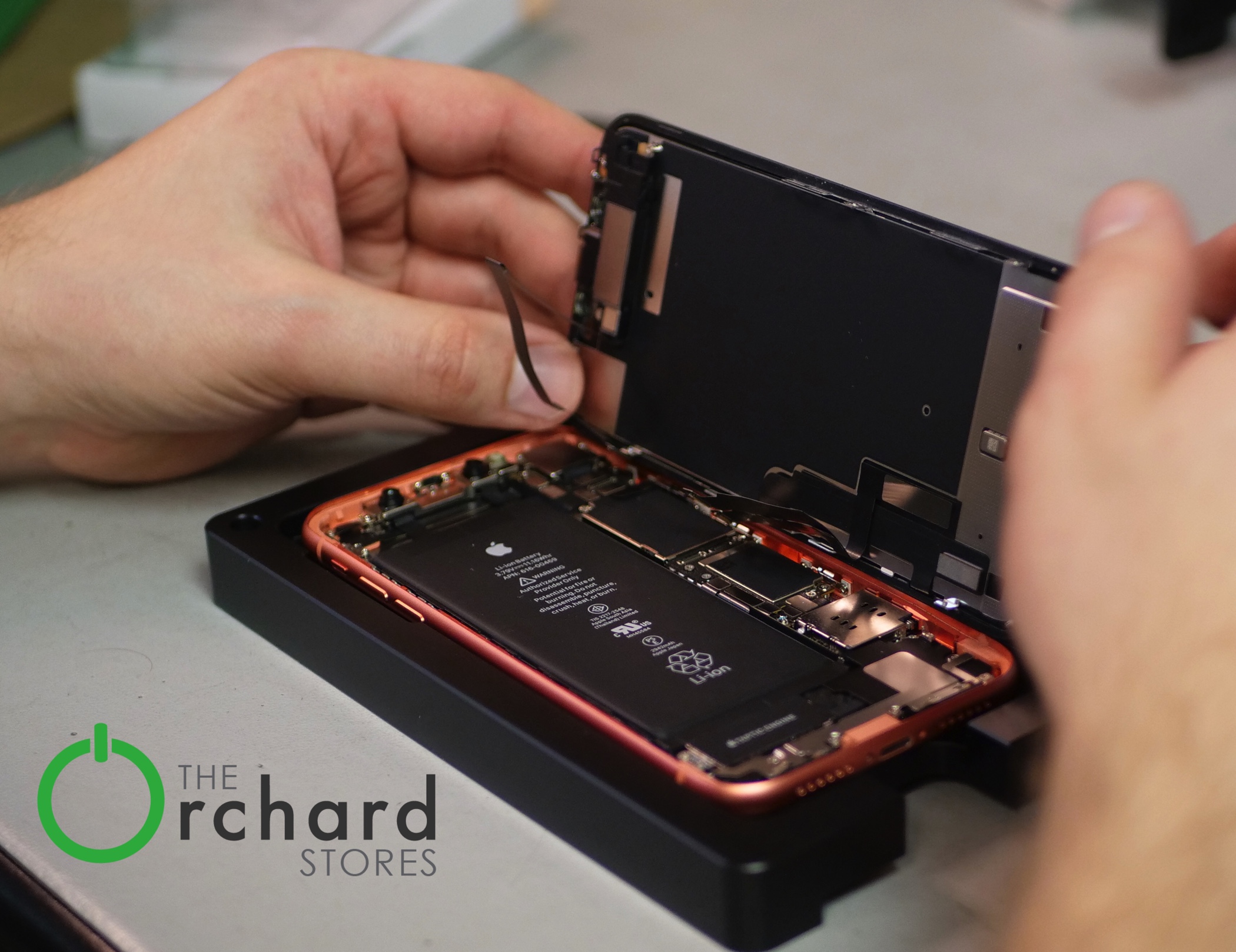 Over 10 years ago, The Orchard, Southwest Louisiana's only Apple Authorized Service Provider, opened in Lafayette, LA as the closest physical connection to an Apple Store away from Baton Rouge. They hold the highest level of certification through Apple as a Premium Service Provider and only using Apple Genuine Parts supplied directly from Apple. Even the on-staff technicians are certified by Apple for all in and out of warranty repairs on all Apple products.
Below are some of the other added benefits that The Orchard offers:
• Same day service on most repairs.
• Loaner devices are supplied for some Apple Care or warranty claims.
• Rental devices are available if needed.
• Software and hardware support are offered on all Apple Devices.
• On-site IT Solutions for Home and Businesses.
With so many non-authorized shops from which to choose, always ensure you are getting the highest quality of service and support from the people who know it best. Go to The Orchard for all your Apple Service and Sales needs!
Follow The Orchard at facebook.com/orchardstores or on Instagram @theorchardstores.
You can also visit them at 4415 Ambassador Caffery, next door to Buffalo Wild Wings.