In March, we shared the start of a new building at 129 Rue Louis XIV for Dr. Chris LaGraize & Dr. John Luke with Acadiana Vascular Center and Vein Center of Louisiana.
According to their facebook pages, they officially opened the building early in November.
The rendering for the building is pretty sleek looking, but seeing it in person is always better. So we took the short drive out to see the completed build. Below is the rendering and current photo of the actual building.
For more info about the practices, see links below.
facebook.com/VeinCenterLA — you can see glimpses of the inside of the building on this page.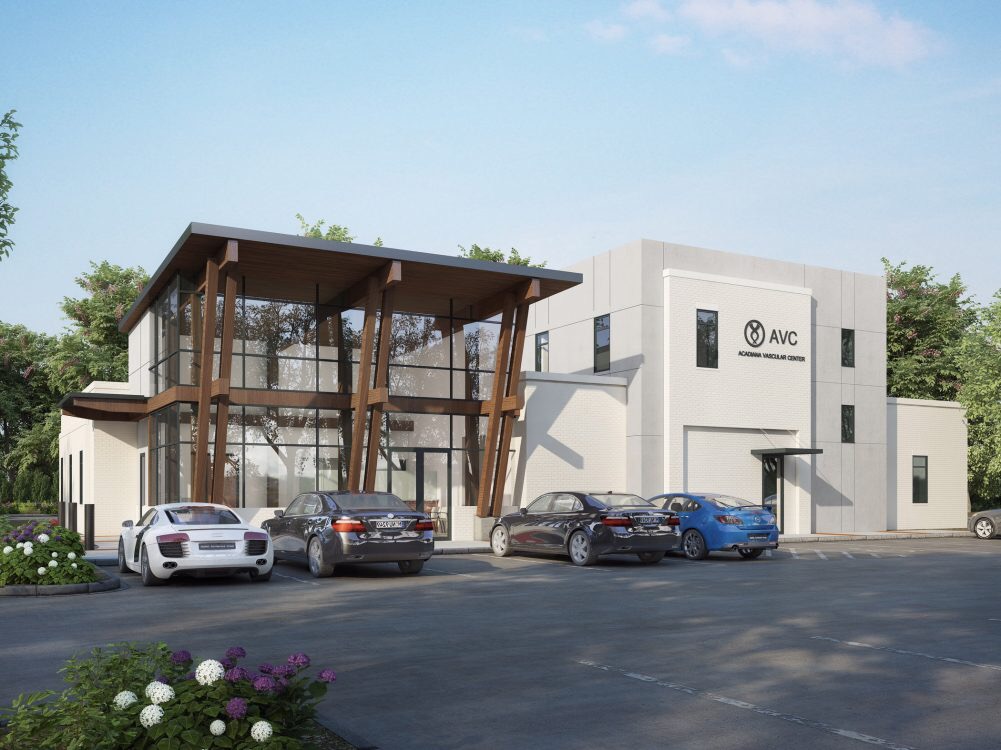 Before build rendering: Triad Construction Services.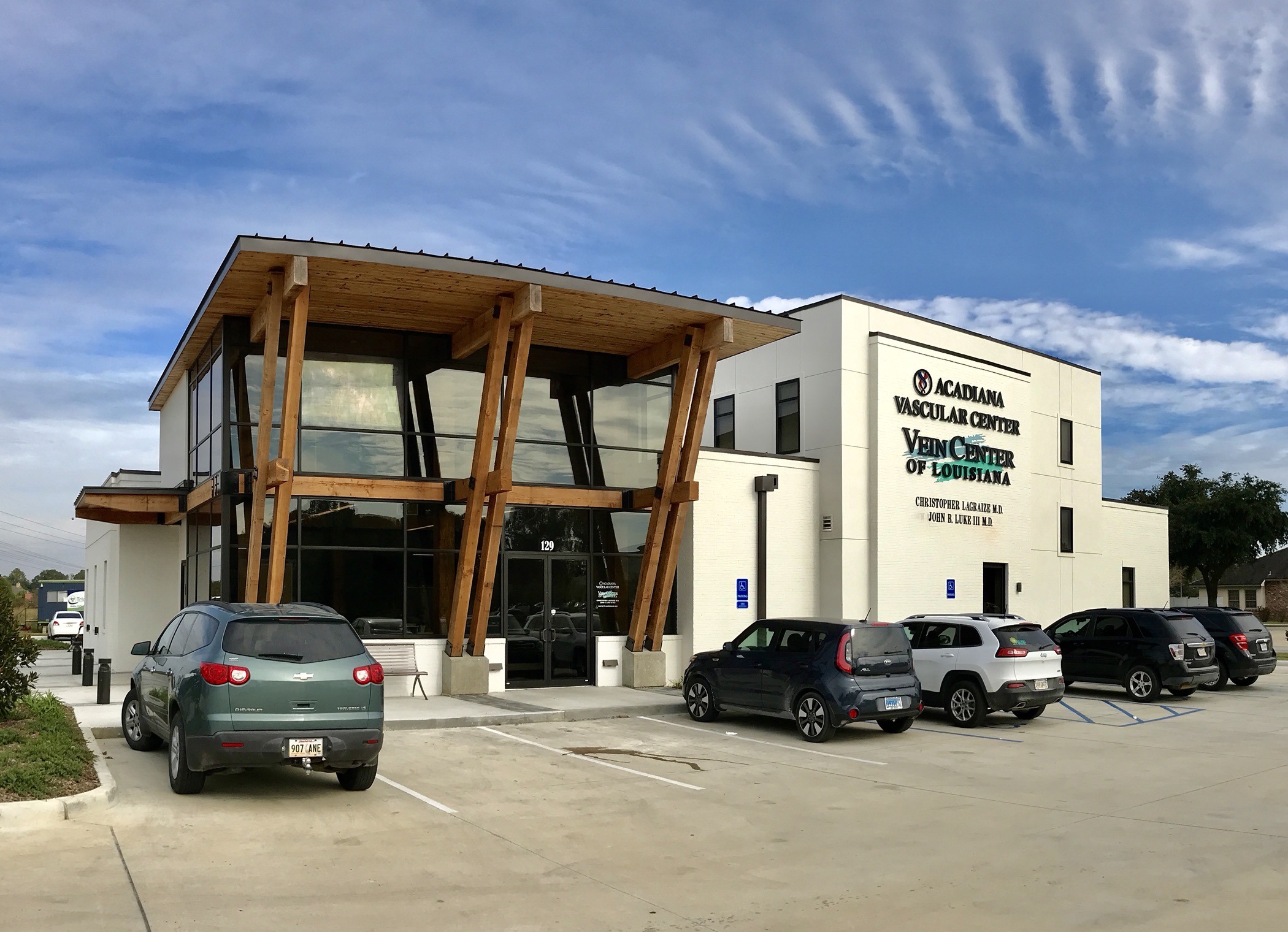 The completed building.