The new Stripes & Laredo Taco store is now open today at the corner of Ridge & Ambassador.
The brand from Texas and has several Louisiana locations coming soon. Three of which are and will be in Lafayette.
I am eating lunch at the Laredo Taco today and will see what the fuss is about with this place. 🙂
As for the Stripes on Ambassador & Cameron, it will be open soon.
See our announcing post for Stripes (here).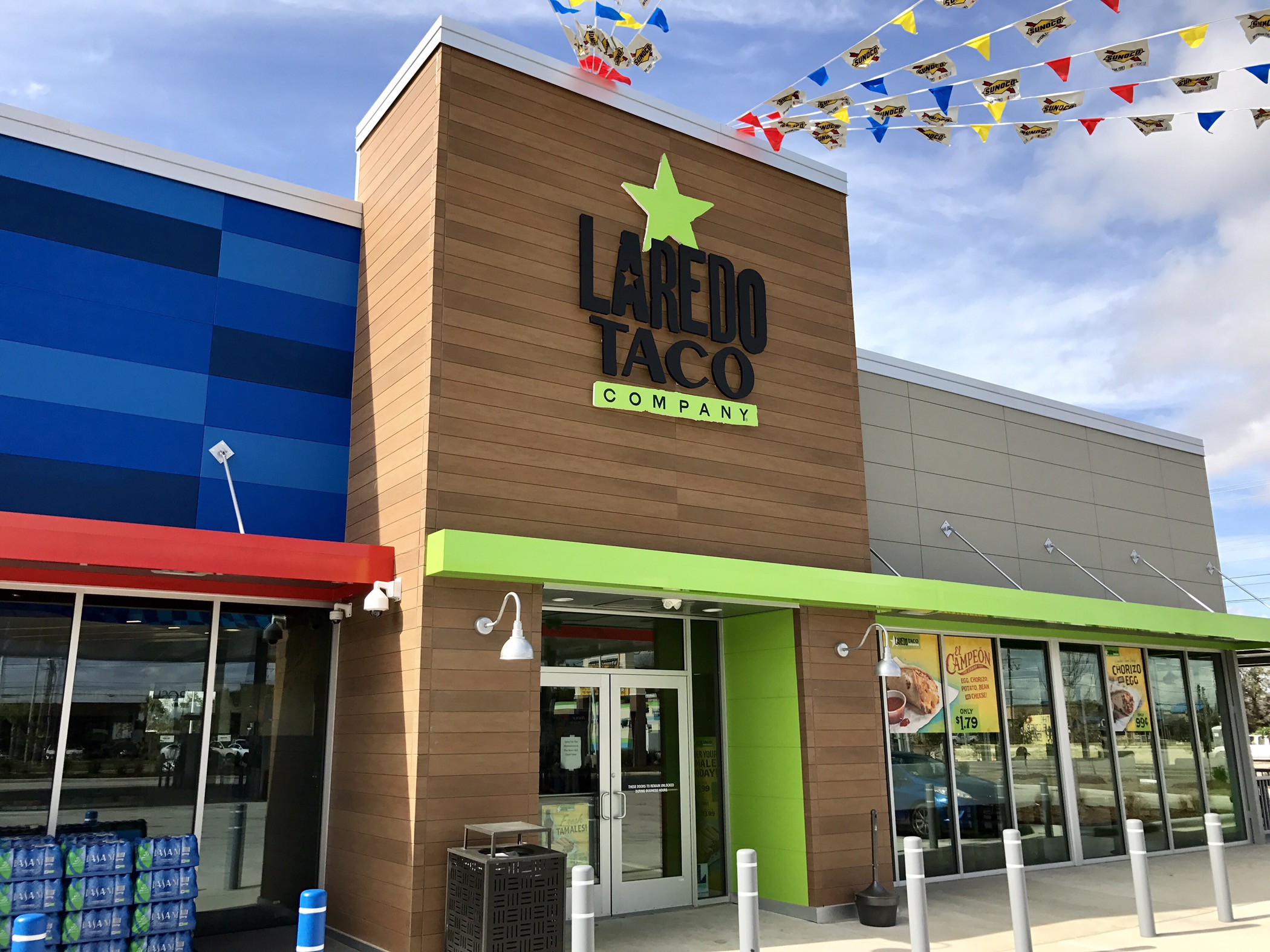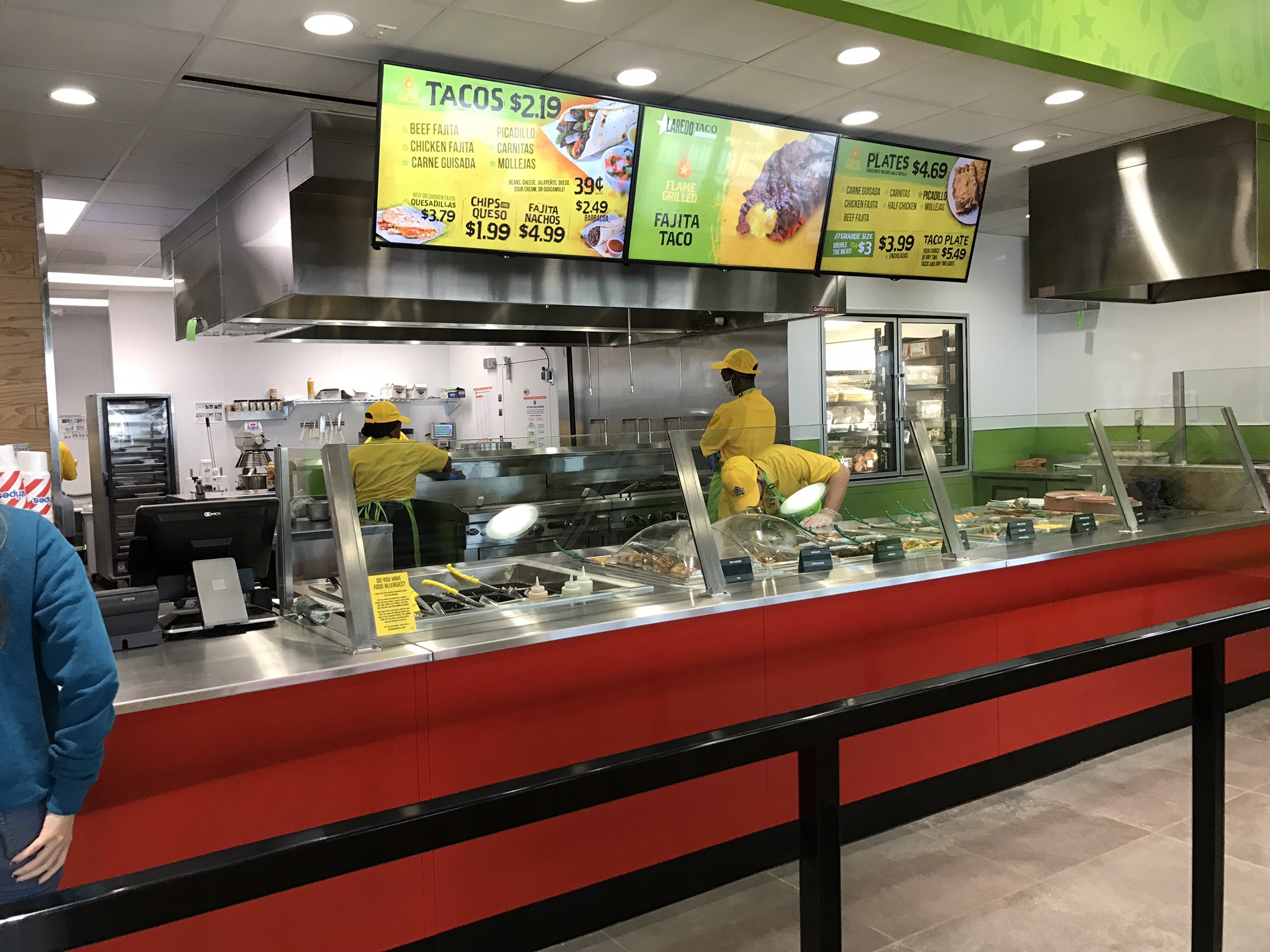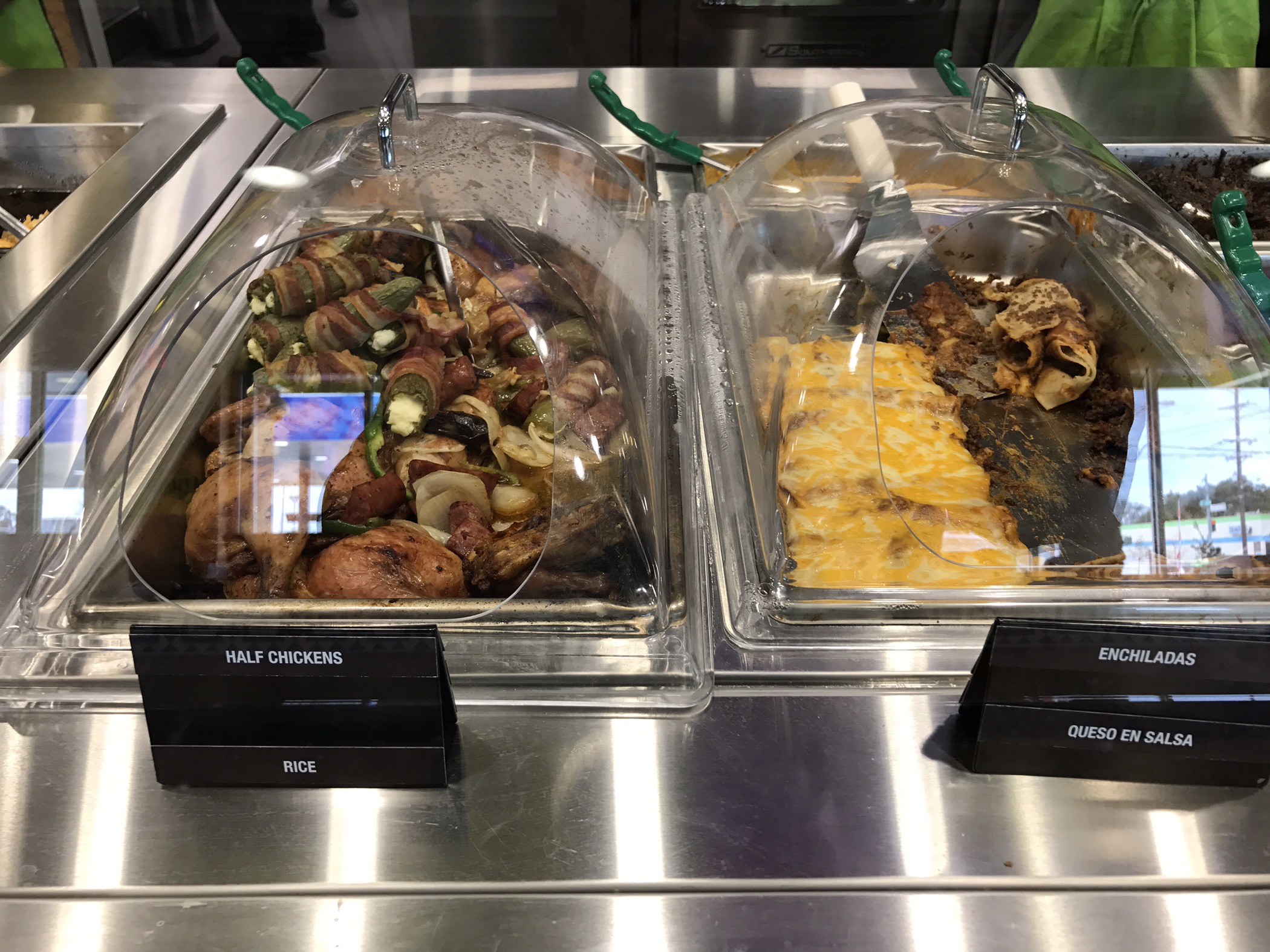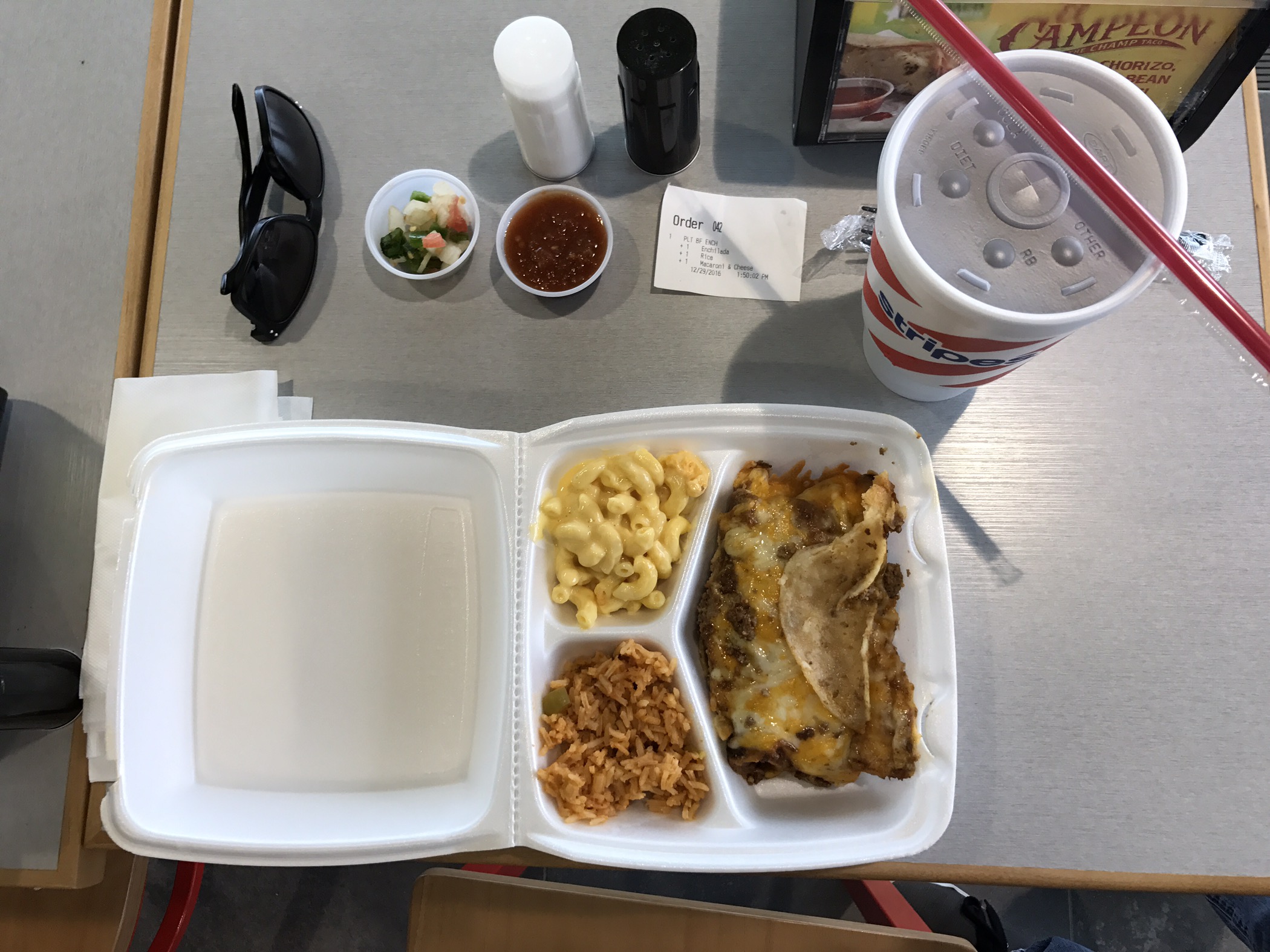 Here is my plate of food. It's two enchiladas, Spanish rice and Mac & Cheese with a drink – $5 bucks!