Featured image courtesy of loopnet.com
A popular convience store based out of Texas called Stripes is coming soon to the right hand corner of Ambassador Way's property in front of Burlington. This is the corner of Ambassador & Ridge Road.
Stripes stores are very large in terms of numbers out West with over 5000 locations spread throughout Texas and a small part of New Mexico. This will be one of Stripes first breaks toward the East of Texas, which seems to be a trend for many Texas based companies within the past few years, but more so now. Companies like Saltgrass Steakhouse, and even Buc-ee's have also started Eastward movement.
The new Stripes store will have about 10 pumps, brand of gas is unknown, and most of the stores feature their very own brand of Mexican food called Laredo Taco.
The construction should start really soon as the permits have been pulled for this build.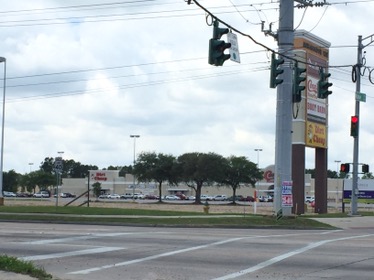 Current view of this corner lot.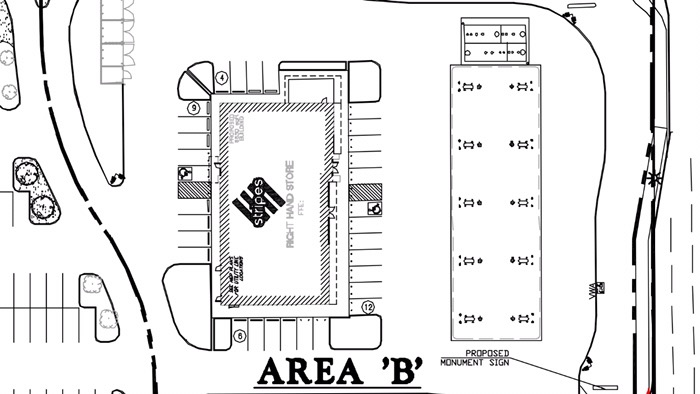 Close up drawing.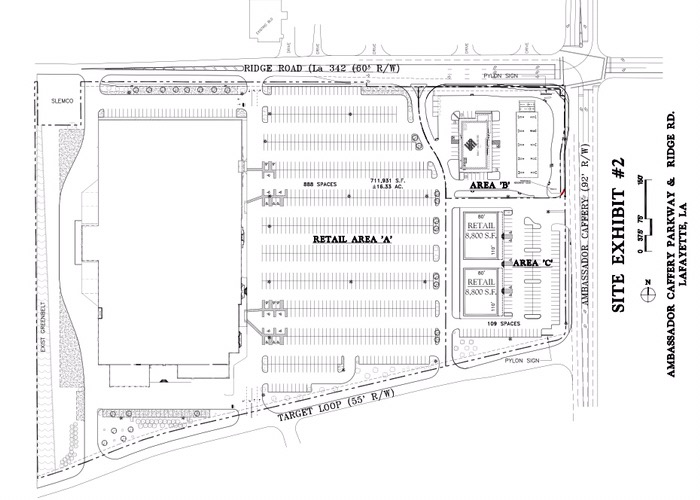 Normal view of drawing showing entire property. Thanks to frpltd.com for the plans.