The first phrase of the old world inspired development, called Royville, is nearly complete. Located at 302 Lafayette Street, in the heart of Downtown Youngsville, the Royville development began construction in the Summer of 2019 as a slightly modern take on Youngsville historical downtown appearance.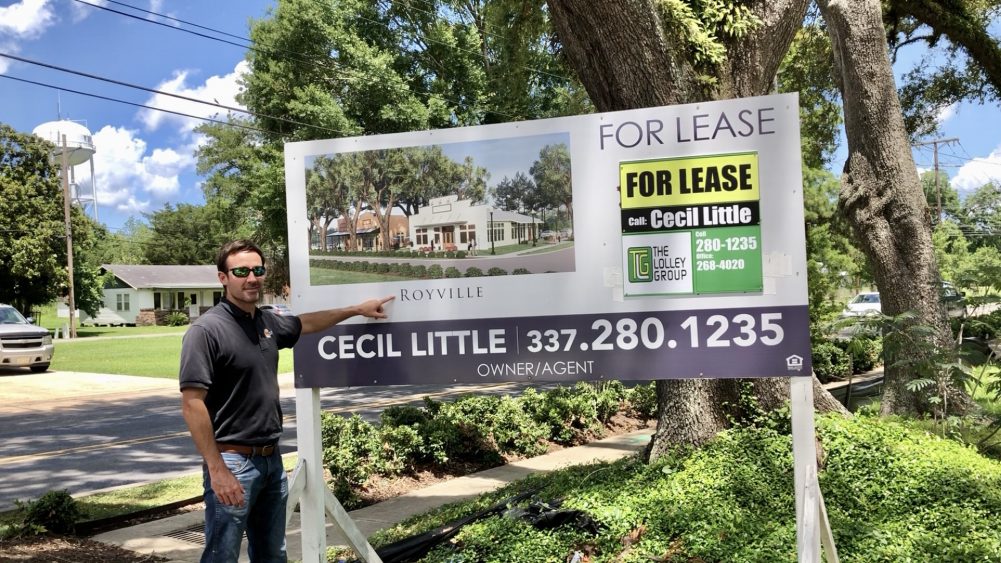 "Royville is a two-building development in downtown Youngsville located at the intersection of Young Street and Lafayette St. Building A has suites ranging from 910 sf to 1,040 sf. Building B has suites from 1,200 sf to 1,530 sf. Building design theme is reminiscent of old downtown and part of the city's effort to re-establish downtown Youngsville. Only Building A is ready for a tenant buildout but building B is beginning construction soon. Building A which is ready is 2,900 sq ft and is ready for tenant buildout and can be divisible by 1,2, or 3 separate units if desired. Building B coming soon will carry the same architecture but will be 8,580 sq ft total and also divisible anywhere from 6 units to 1 large unit. The lease rate is offered at $18 sq ft on an annual basis along with CAM (common area maintenance) charges." — Chase Landry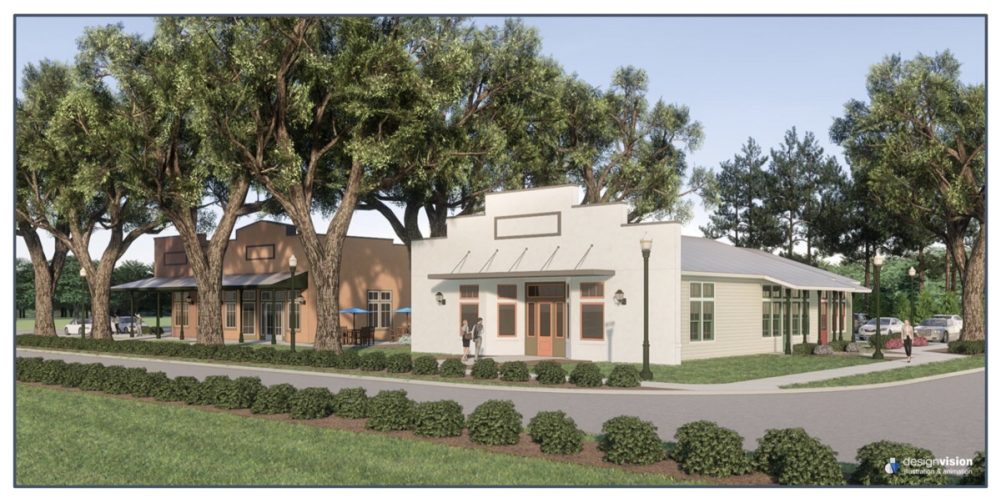 The property is perfect for those looking to be underneath well preserved oak trees. Spaces are sized right for attorneys, insurance agents, real estate agents, or any professional or boutique looking for a quaint storefront.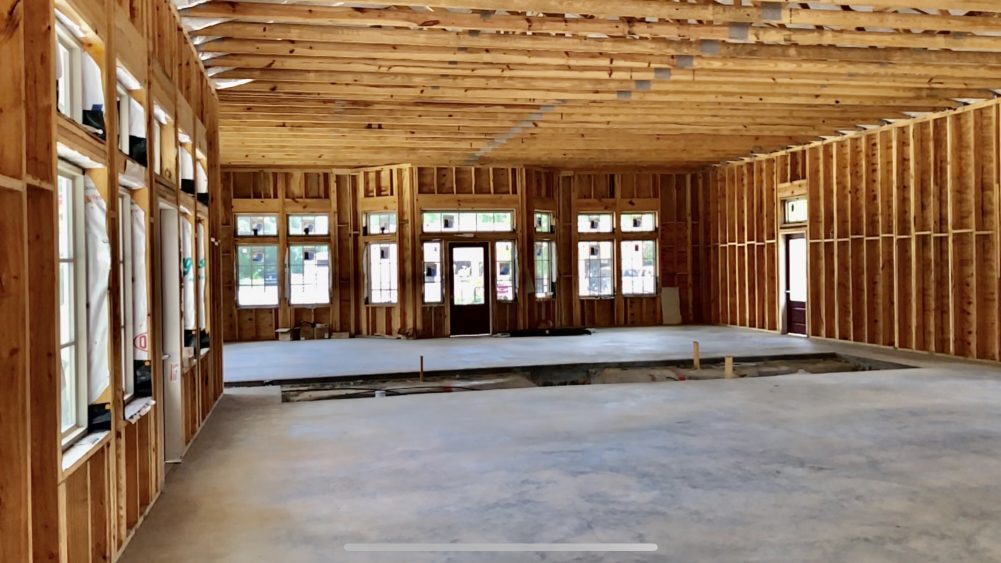 "The architect, Lynn Guidry Architects, tastefully designed a historically reminiscent building of the downtown flavor. When you drive by the building, you realize how it ties in with the land it was built on and the surrounding historical beautiful preserved oak trees. It's a building that Youngsville can be proud of for preserving the historical elements from a time when the French Acadian farmers first settled here and called it "Royville". " — Chase Landry
For leasing, contact Chase Landry or Cecil Little.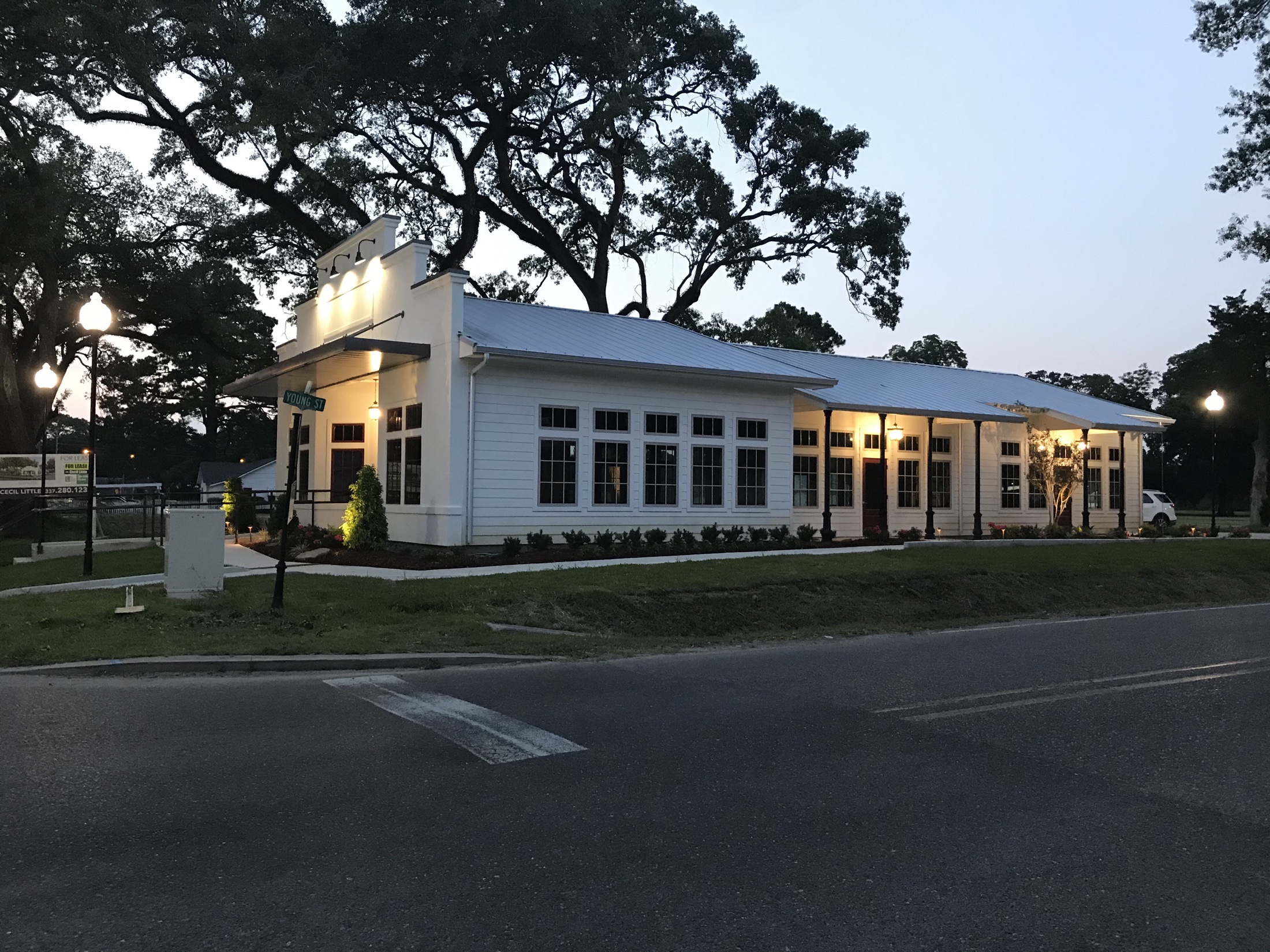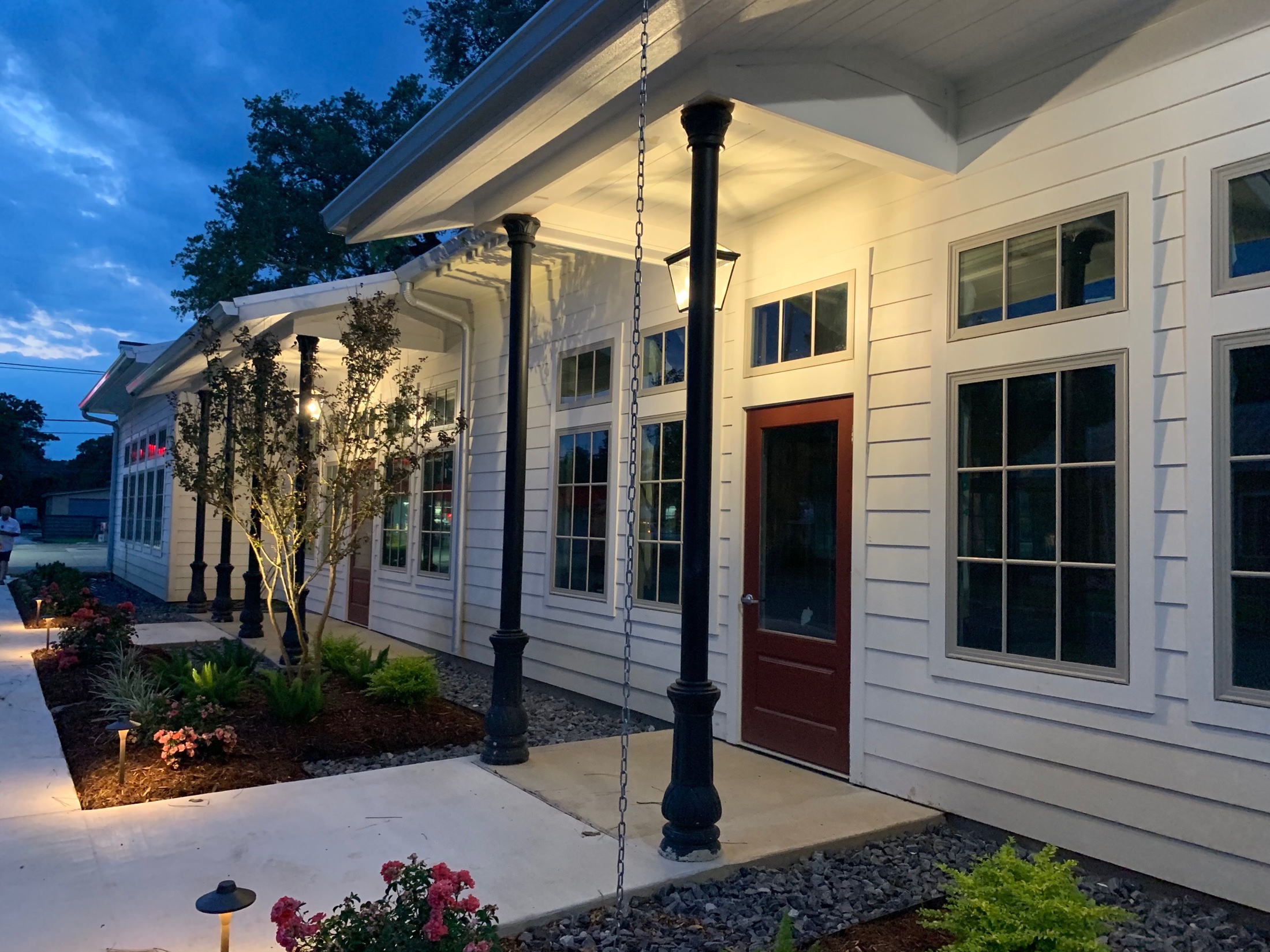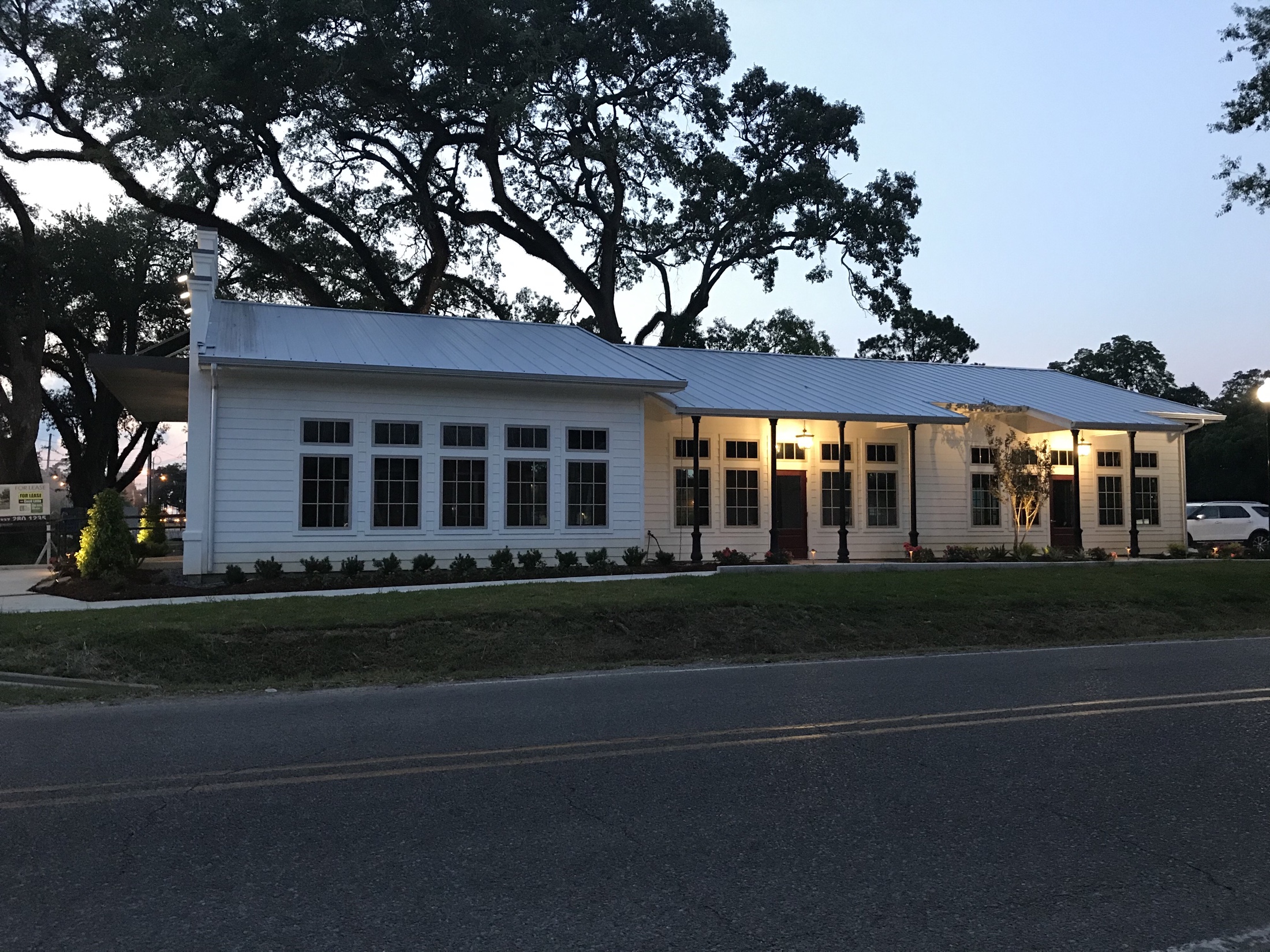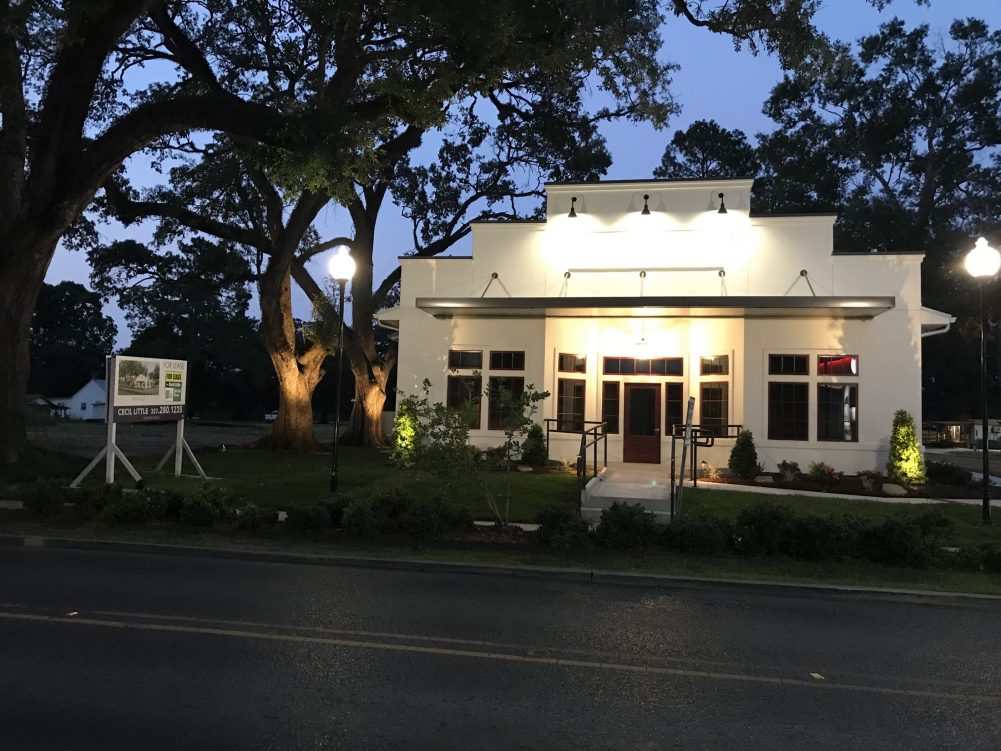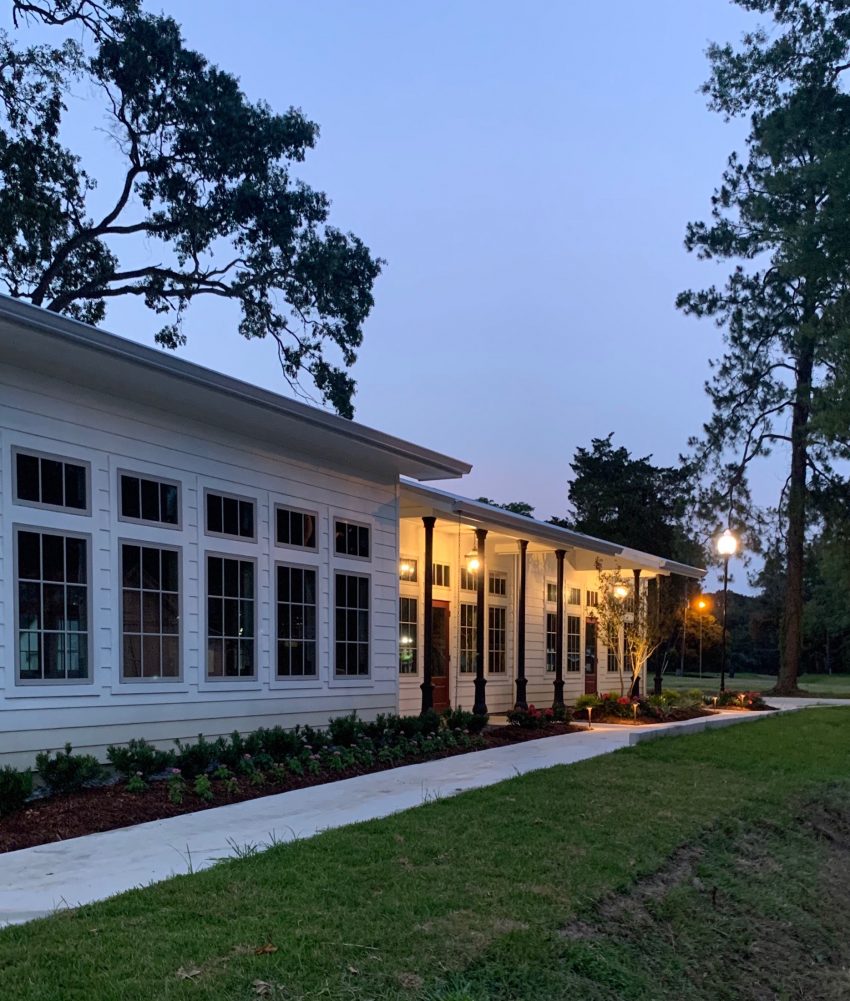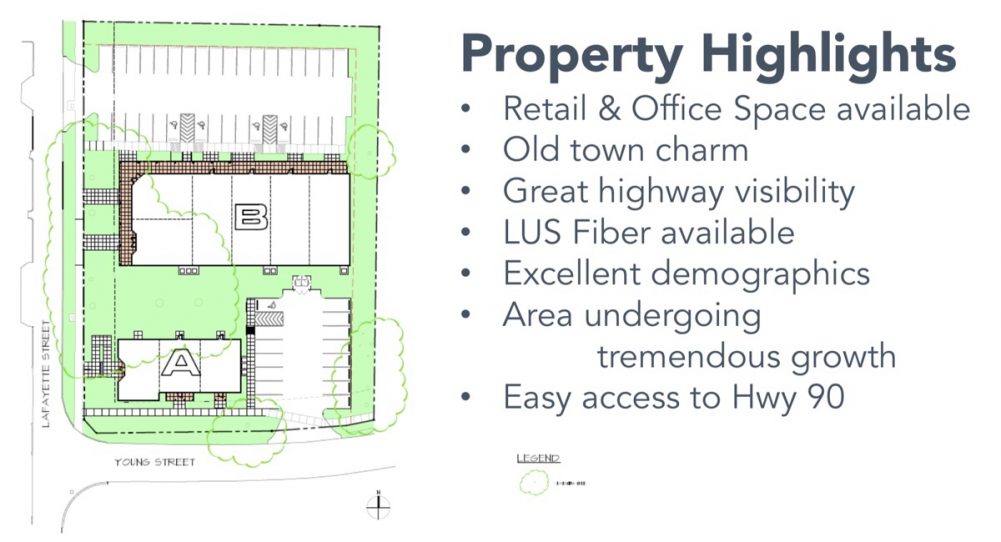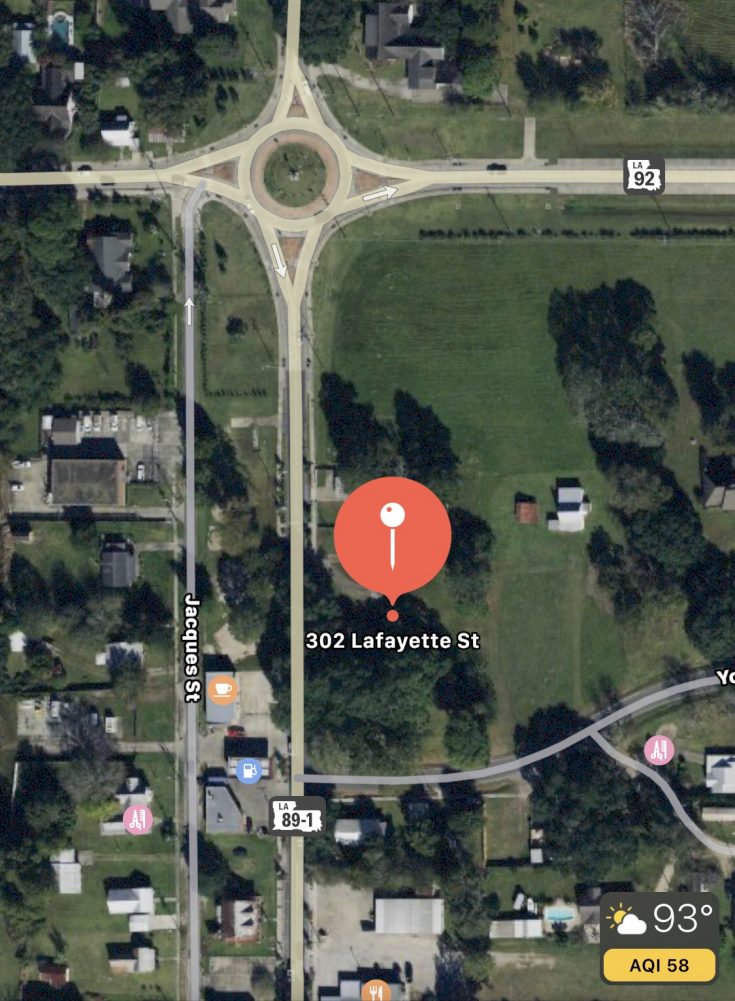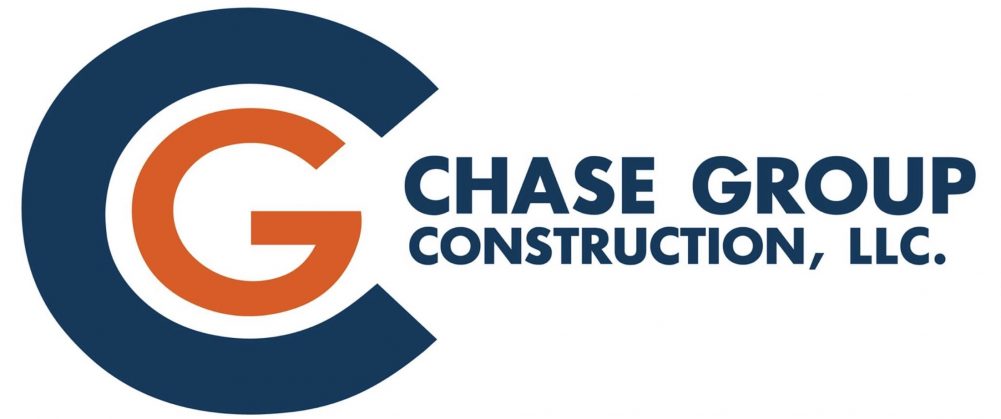 Chase Group Construction, a DL sponsor, is the contractor. Looking to design & build your business or project in Acadiana? Check out Chase Group Construction to see how they can help you get started.