UPDATE: There will be a total of 16 lanes, not 8, as previously stated. 🙂
The new Rock 'n' Bowl coming to 905 Jefferson Street in Downtown Lafayette has many excited, including us, of course.
We recently had a private tour of Rock 'n' Bowl's progress led by, Johnny, CEO. On our tour, we witnessed tons of clearing and demolition work that will soon make way for a centrally located bar that was once workspace for bank tellers grinding out the ol' 9 to 5. The centrally located bar will face toward a total of 16 regulation bowling lanes and a musical stage that will be constructed where the adjacent parking lot is currently positioned.
The former Whitney bank building came with this huge gaping hole that was once a busy drive-thru. This hole will be leveled and glassed-in to become the companies restaurant & bar that will lead into the bowling and musical portion of the building.
All of that was just the first level of Rock 'n' Bowl de Lafayette! The second story will consist of a large ballroom with a smaller stage where musical acts will setup for parties. The top level will also have several party suites that will overlook all of the bowling, and musical entertainment from below. There will also be a large dinning room with a kitchen for things such as rehearsal dinners and other parties.
But wait, there is more! What about those really cool bank vaults? The company plans to use one for lockbox fun and potential dinning space. The other vault, upstairs, will be used partly as a wine vault. Cool, right? The tentative opening date for Rock 'n' Bowl is being strongly pushed for the end of this year.
The Rock 'n' Bowl Team has already started working on curb appeal by planting fresh plants and other greens around the building's entrance and surrounding street corners. This place will be a great addition to Lafayette and the surrounding Acadiana region. Johnny and his family have roots in Lafayette, which is why Lafayette was the obvious choice to bring Rock 'n' Bowl to Acadiana.
Here is a little DL exclusive for you guys that have friends in or around Sugarland, TX. Rock 'n' Bowl will be opening a third location in Sugarland's Imperial Market. 😉
Want to know more about Rock 'n' Bowl? Visit their website: www.rocknbowl.com and check out our first post (here).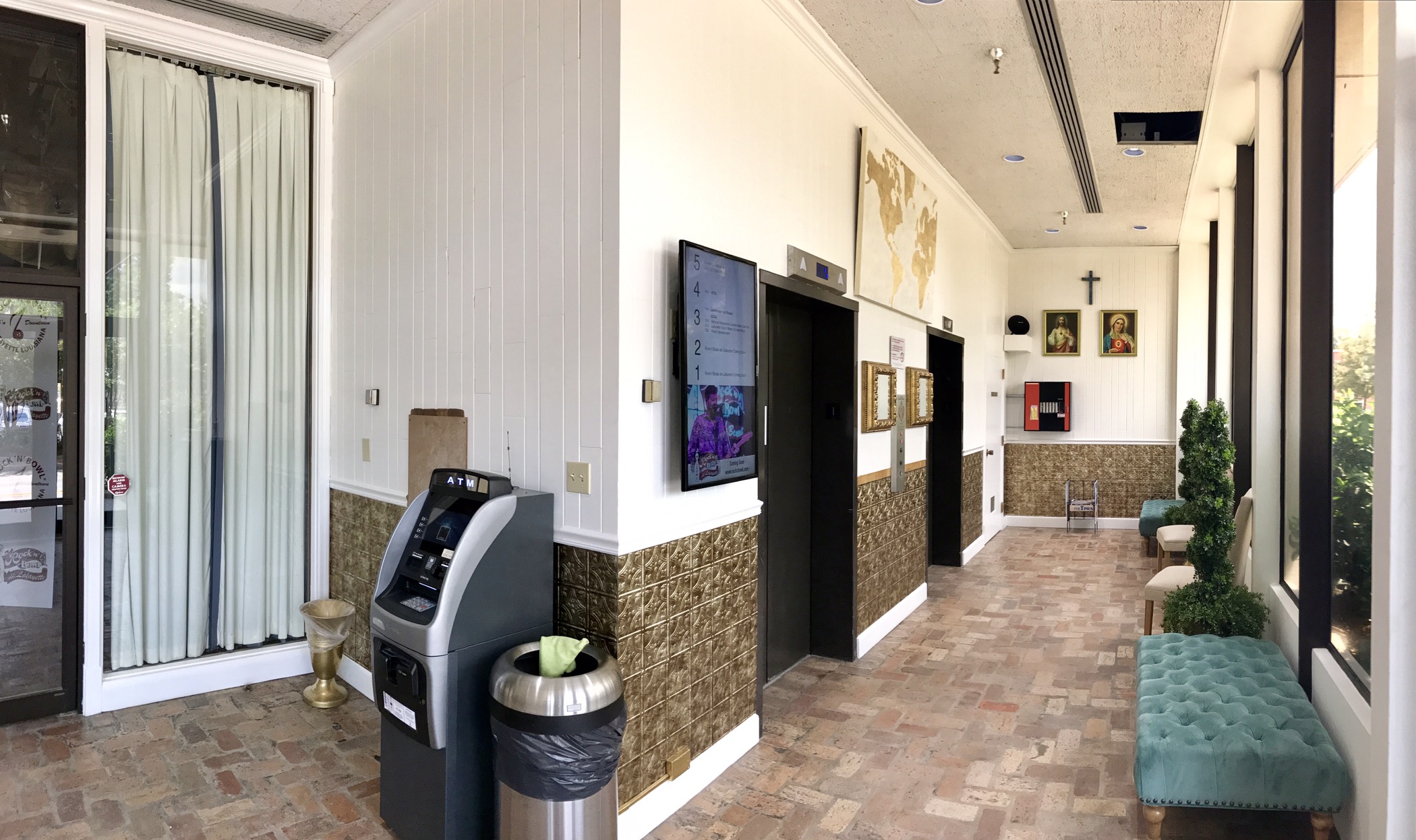 The building's lobby has been redone to fit Rock 'n' Bowl's look. And yes, that is Jesus and Mother Mary.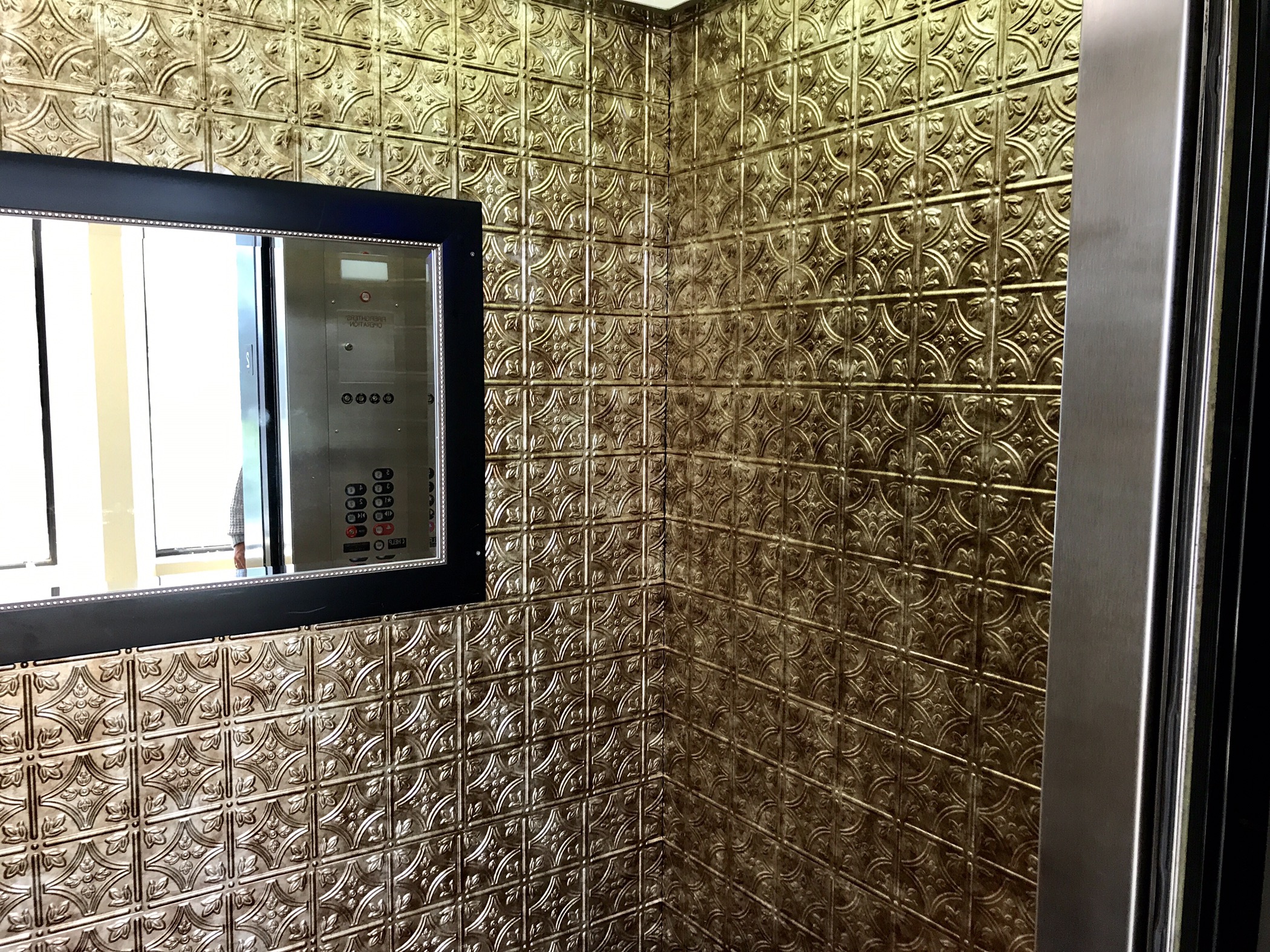 A view from inside of the elevators.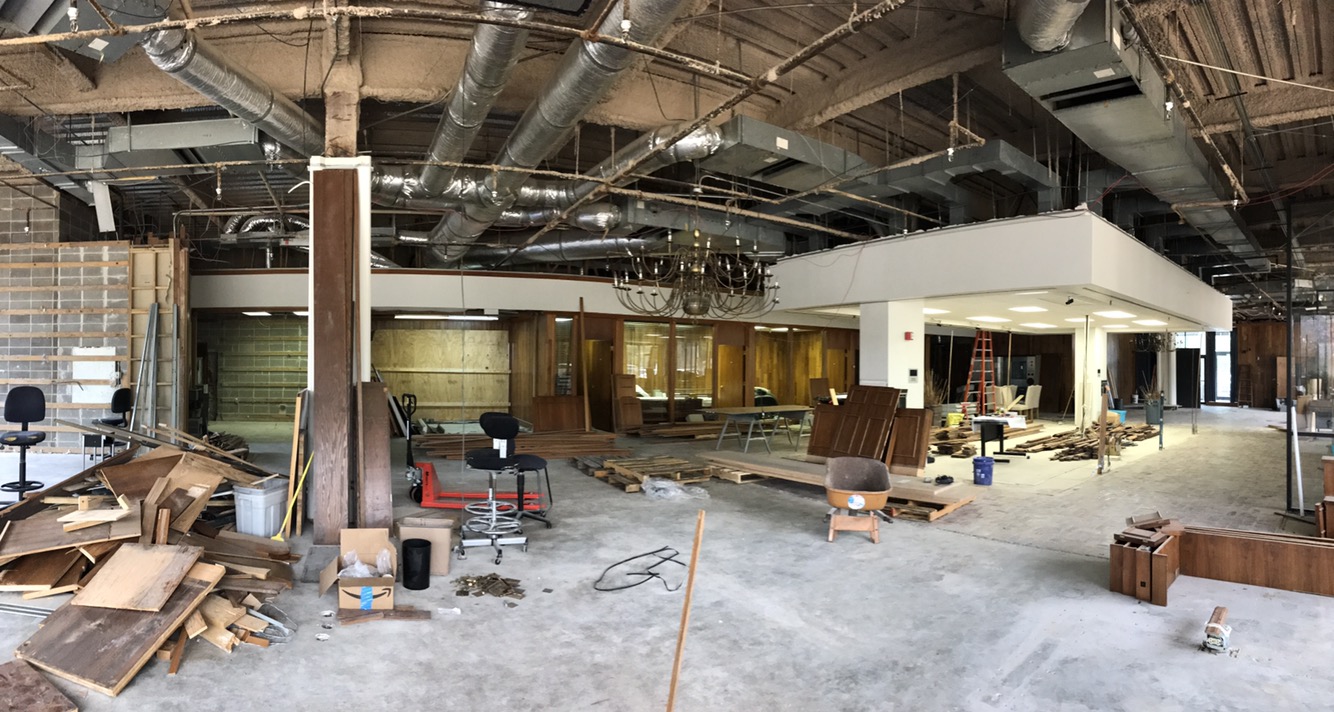 In this shot, you can see the centrally located bar area, and lots of work to be had.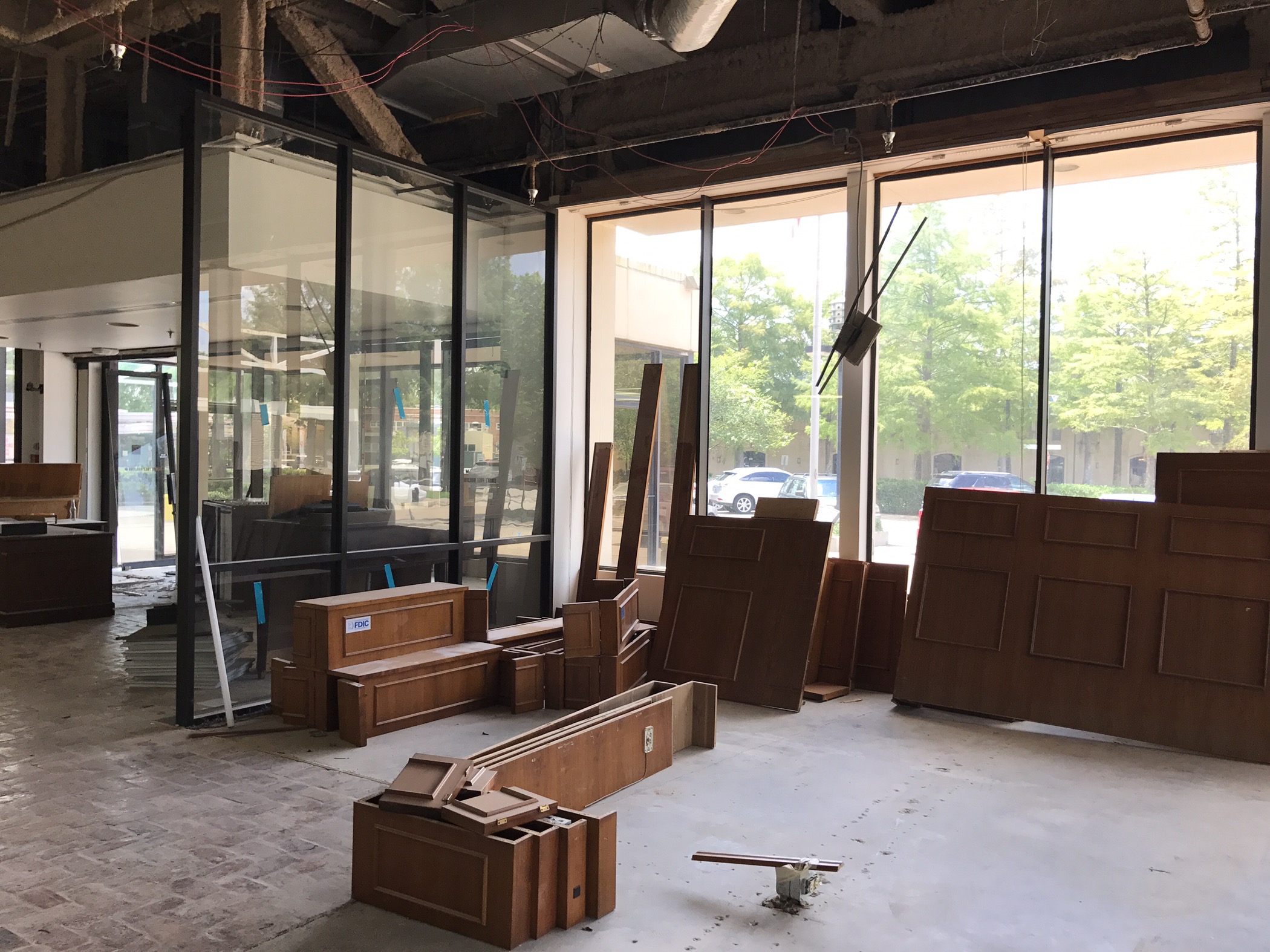 This will be the view into the bowling alley, soon, real soon.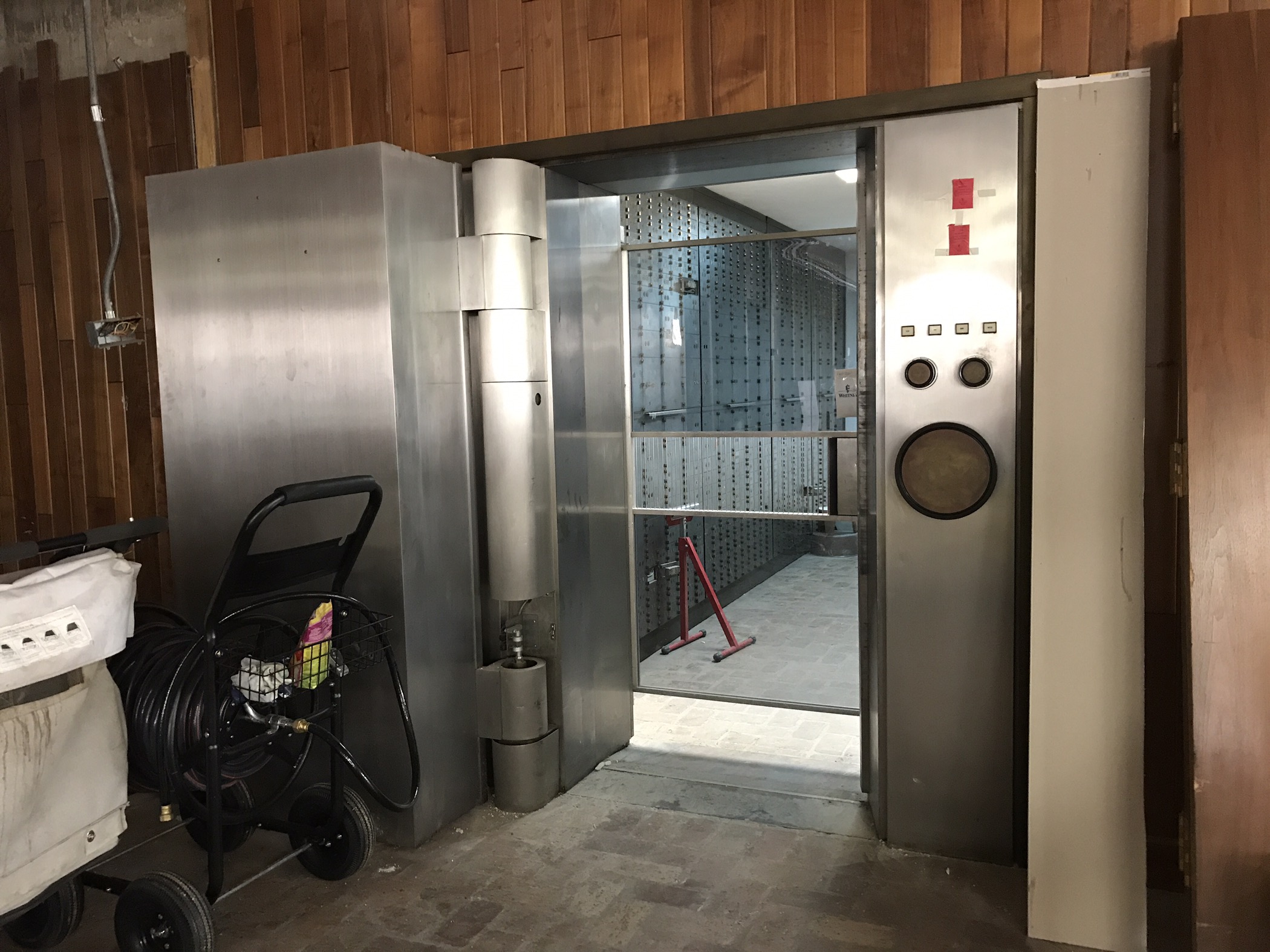 The first floor vault. We love these things!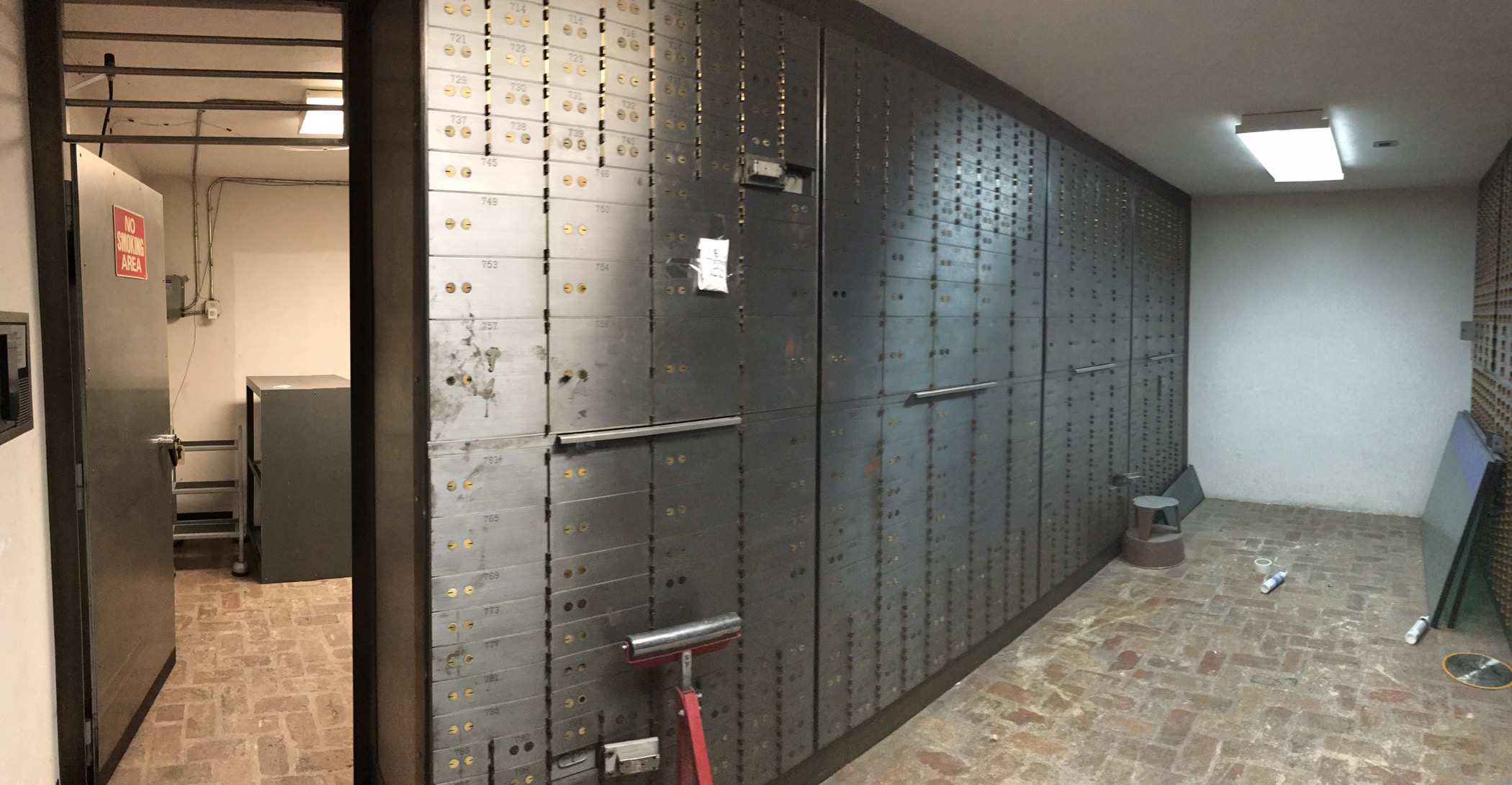 Inside of the first floor vault. All of these lockboxes will be used in a fun and creative way.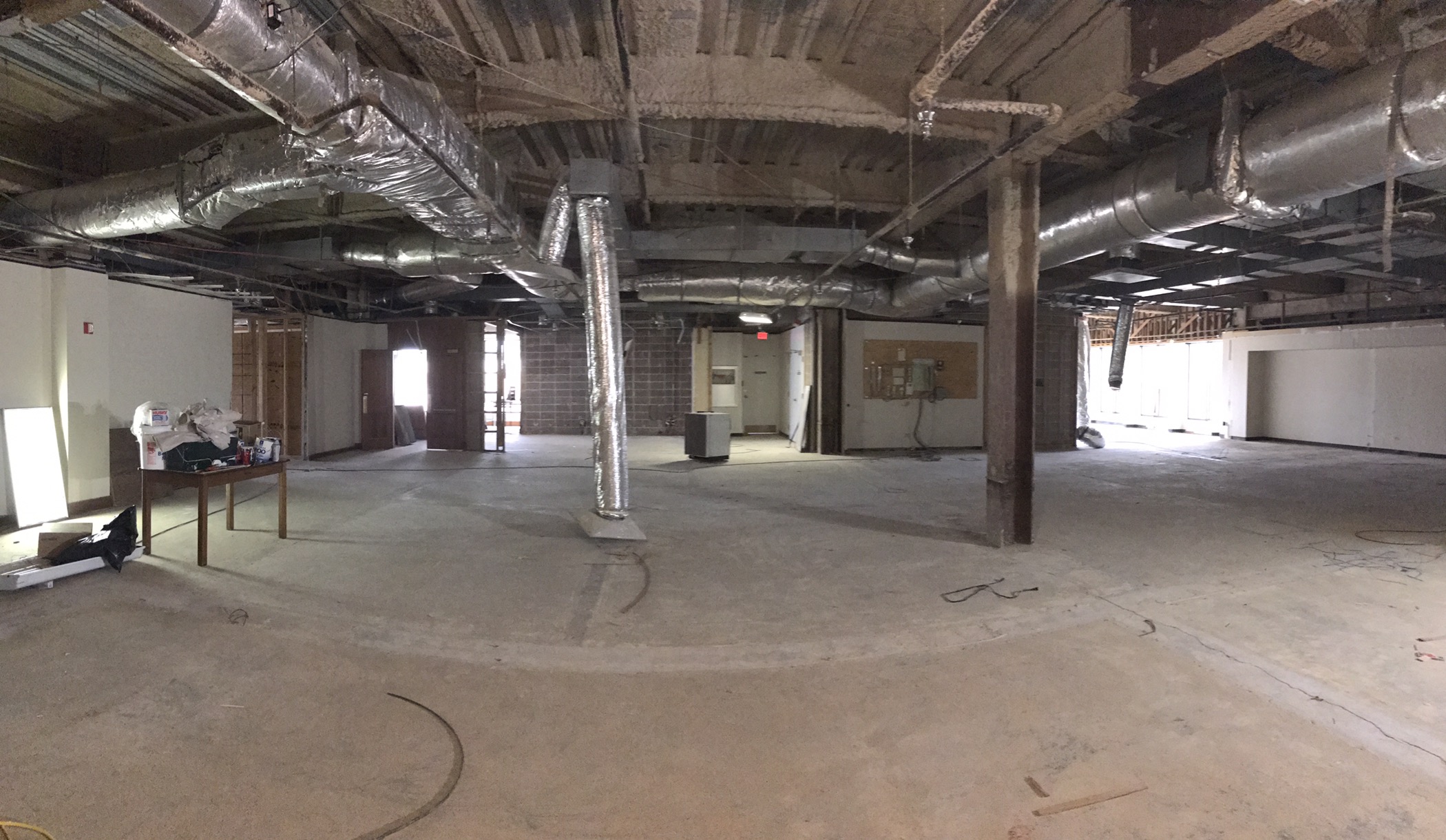 In this photo, you are looking at what will be the ballroom.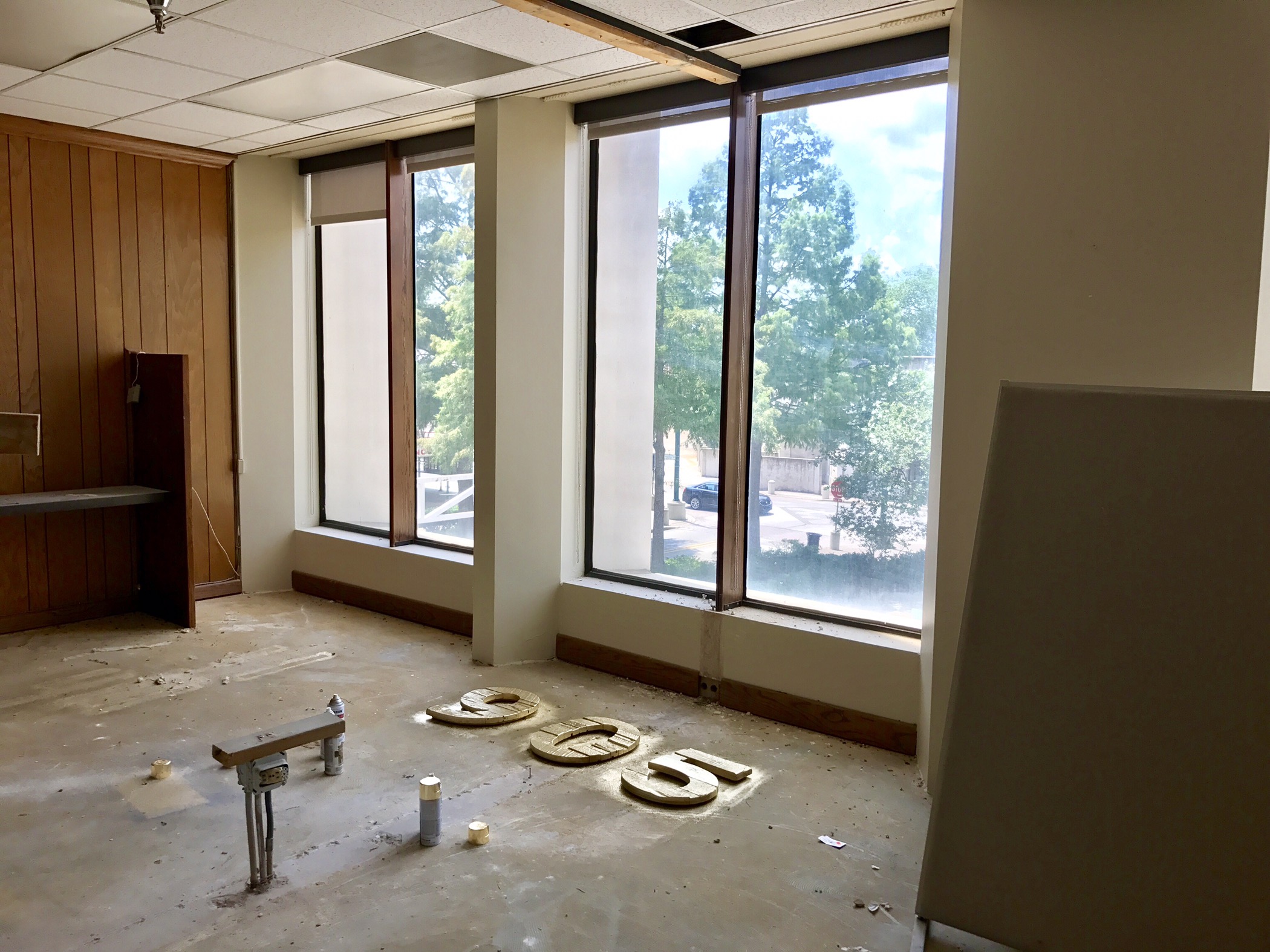 This room will be one of the few party suites overlooking the bowling and stage area.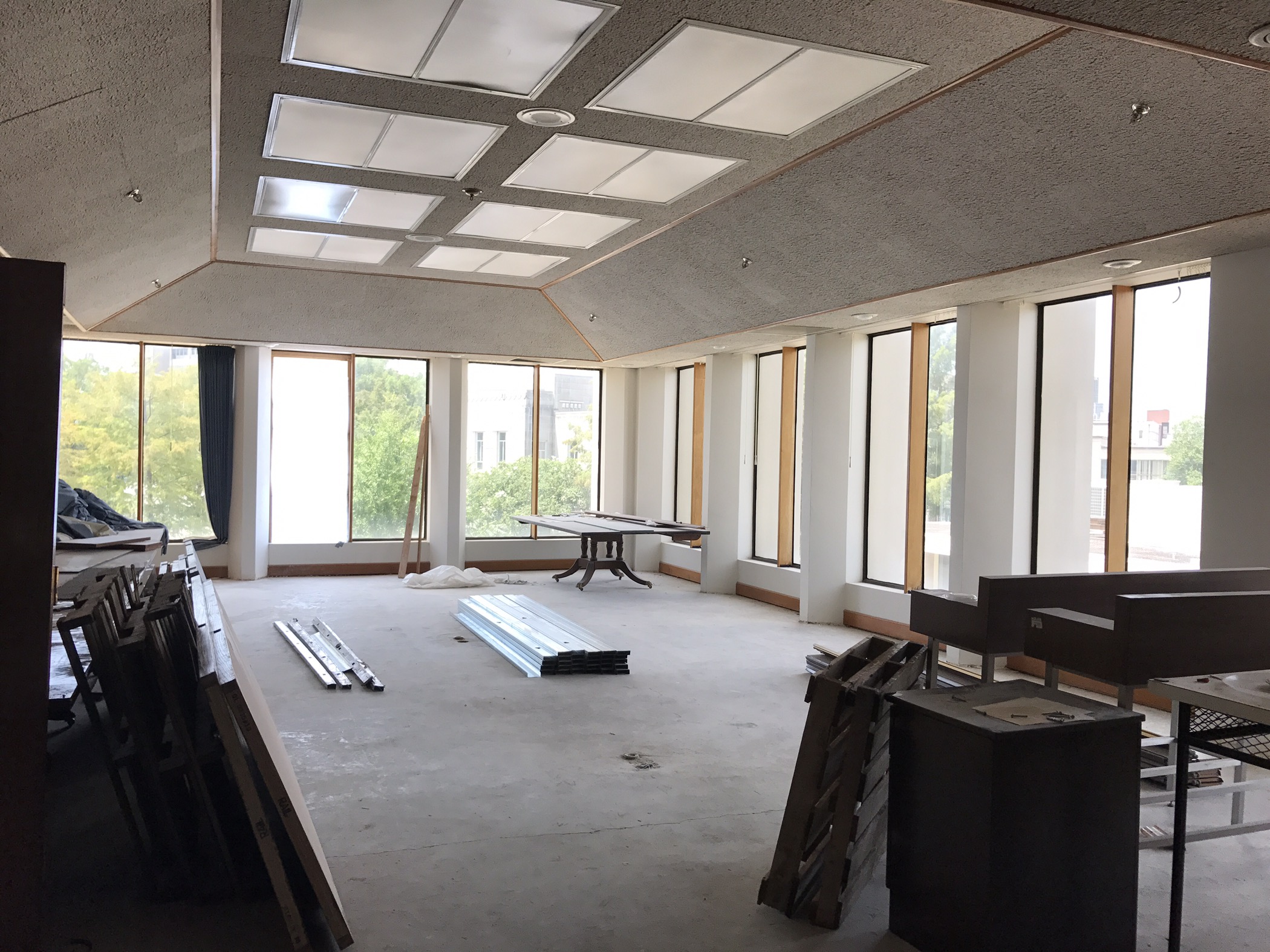 And finally, this will be the large dinning room for rehearsals and other parties.