We recently had the privilege of getting an inside look at the progress of Downtown Lafayette's newest, 21,800 sq ft multi-level, mixed-use property, Vermilion Lofts.
Located at 436 E. Vermilion Street, the Vermilion Lofts offers its residents the city lifestyle of being able to live, work, and play within feet of their home. See our original post before construction started (here).
The four-story apartment building features fully-equipped studios, lofts, and two-bedroom units with many offering a great view of Lafayette's most iconic landmarks. Prices per unit range from $850/month on up to $1,800/month.
2 tenants have already committed to the property ahead of the completion and 16 interested parties are on record.
The ground floor will be 3,600 sq ft of commercial space with a portion of that to be the new home to SO/Studio, the architecture firm that designed Vermilion Lofts. The remainder of the space is available for lease with potential tenants already lining up.
Vermilion Lofts is on track to be completed by January 1st with units to be occupied starting first week of 2020.
Check out Vermilion Lofts online atvermilionlofts.com, on facebook at facebook.com/Vermilionlofts, and on Instagram @vermilion_lofts.
Below, you'll see a mix of mid-construction units, the signature "Vermilion-dollar Red" accent color scheme, and the views achievable with certain units. Check it out!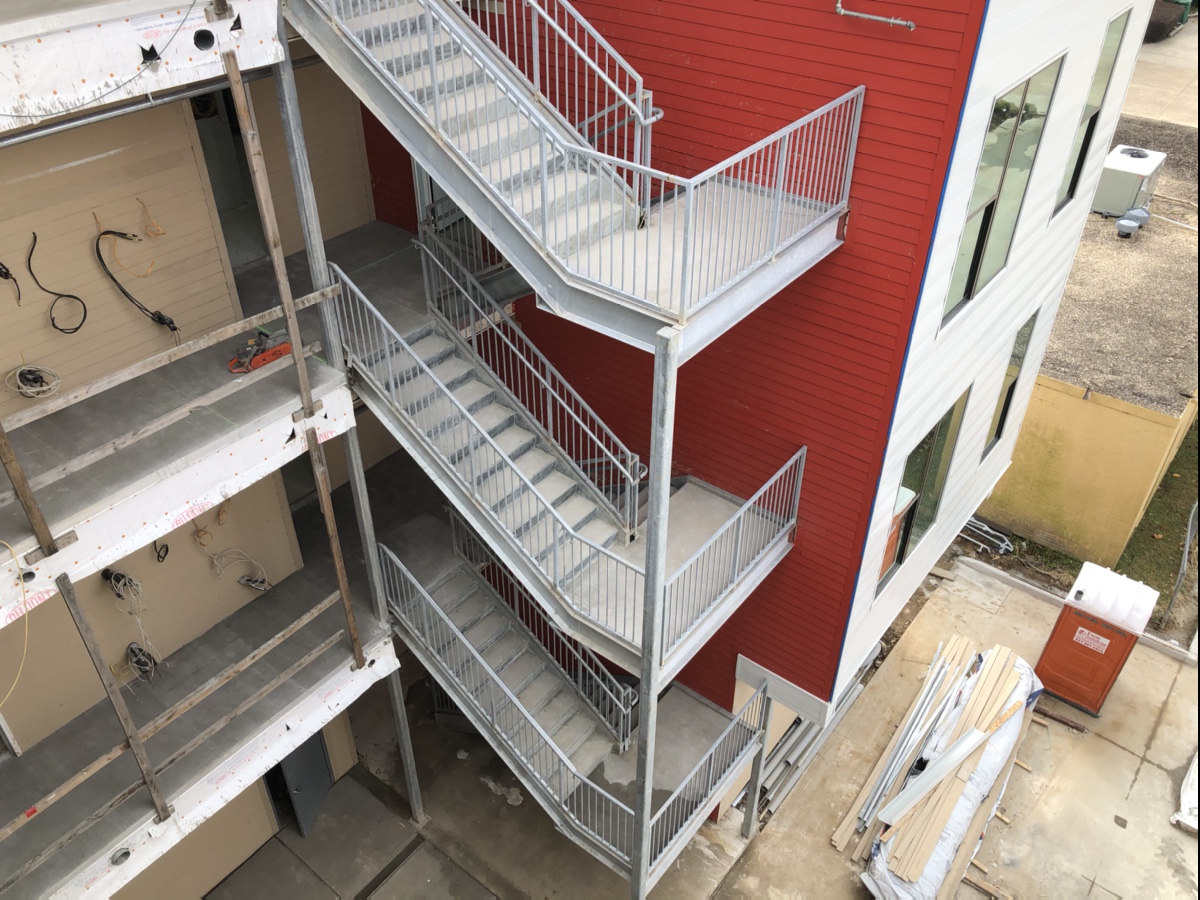 That beautiful red color is appropriately named "Vermilion-dollar Red".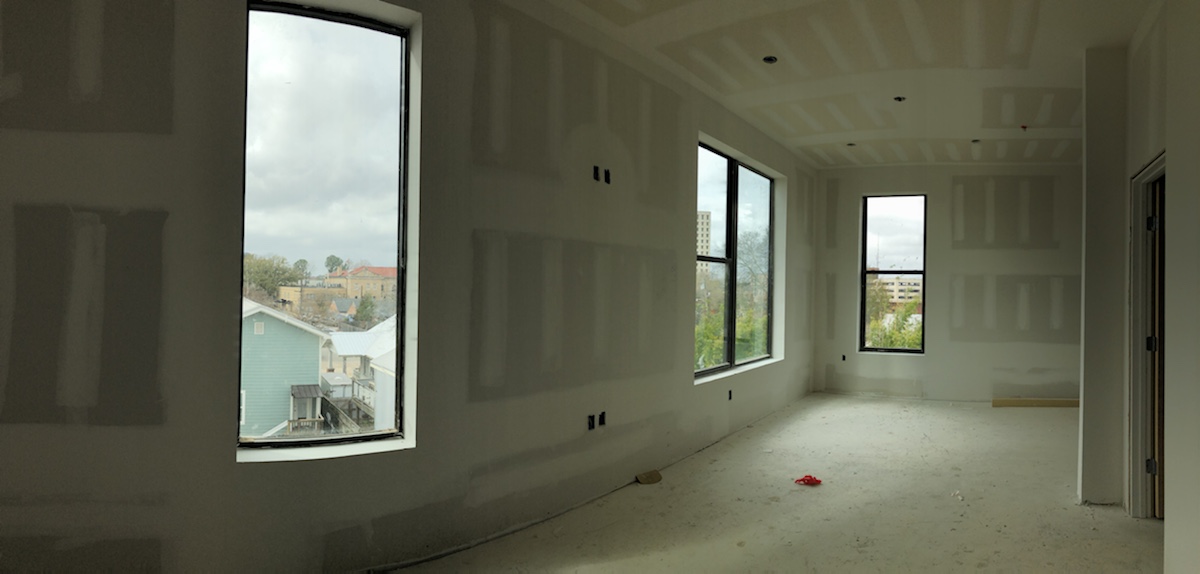 Loft unit.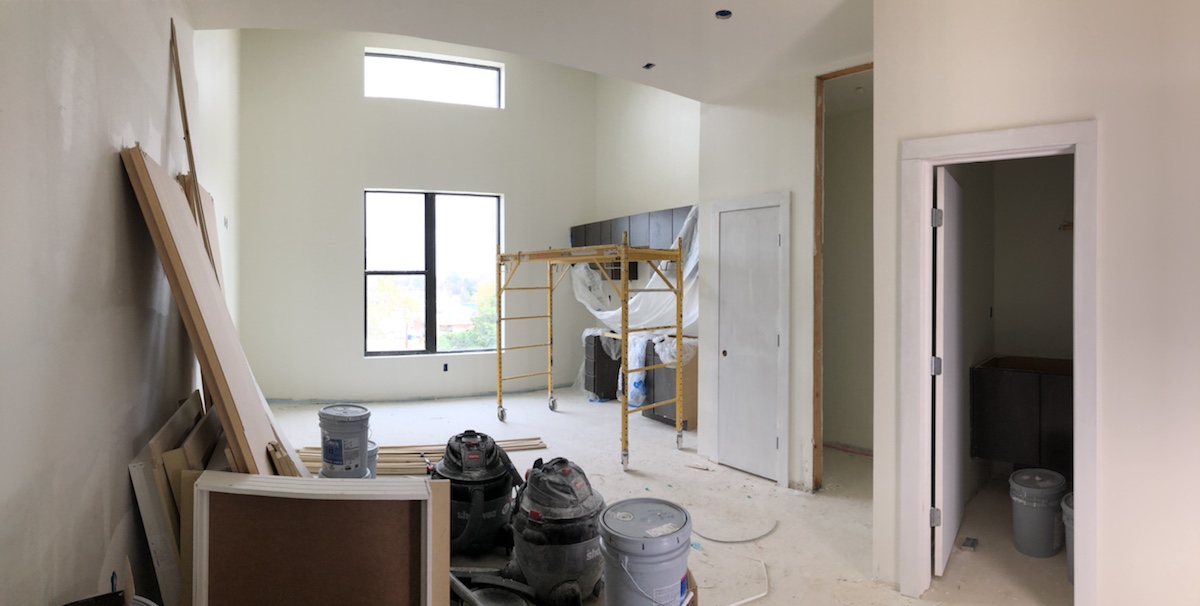 Studio unit.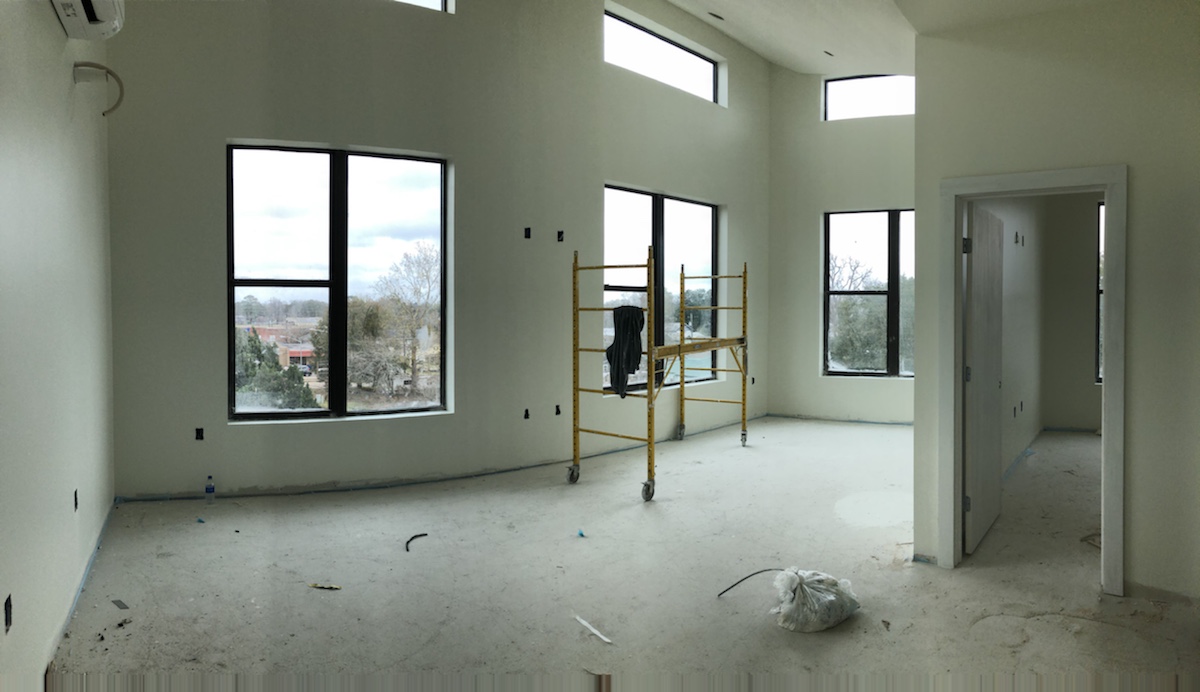 Fourth-floor corner 2-bed unit.
View from 2 bedroom, fourth-floor unit.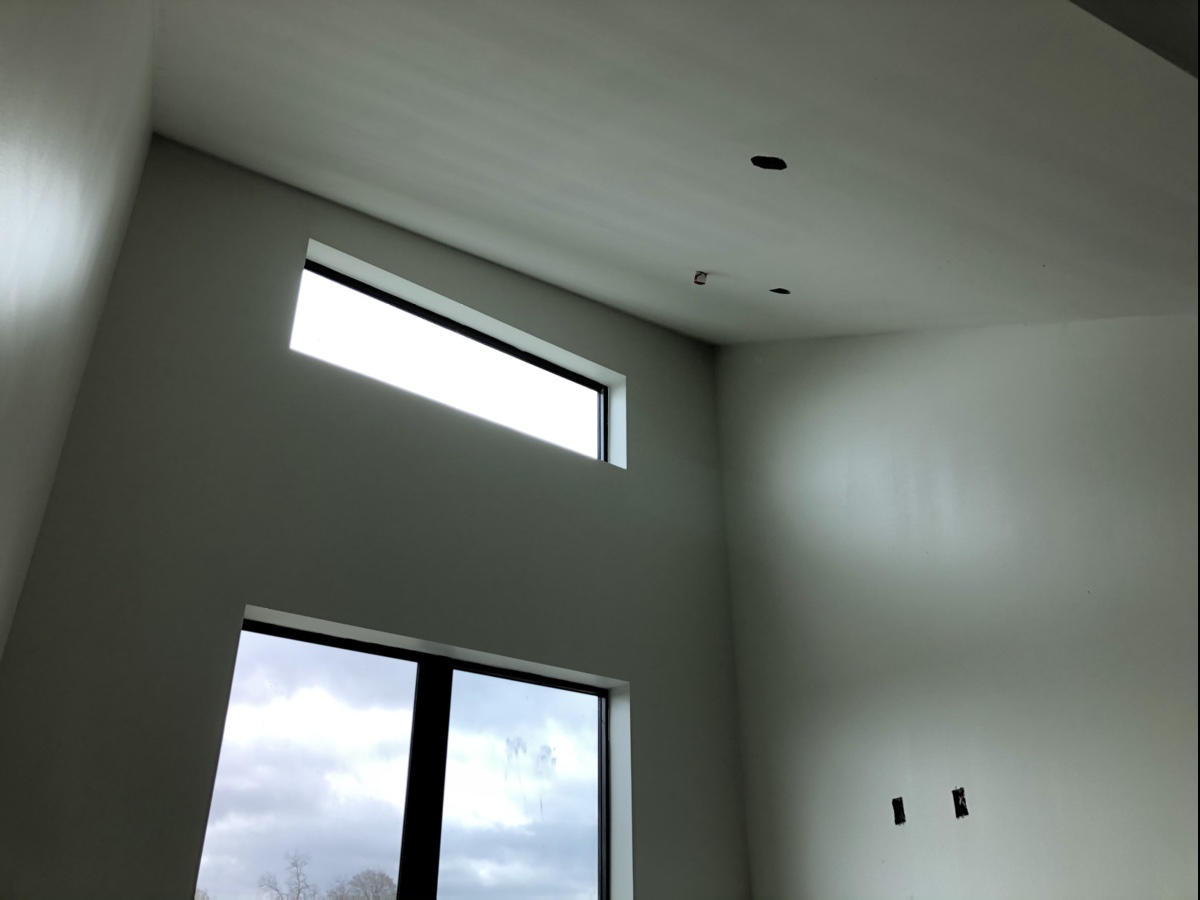 High ceilings!

Another two-bedroom unit main space.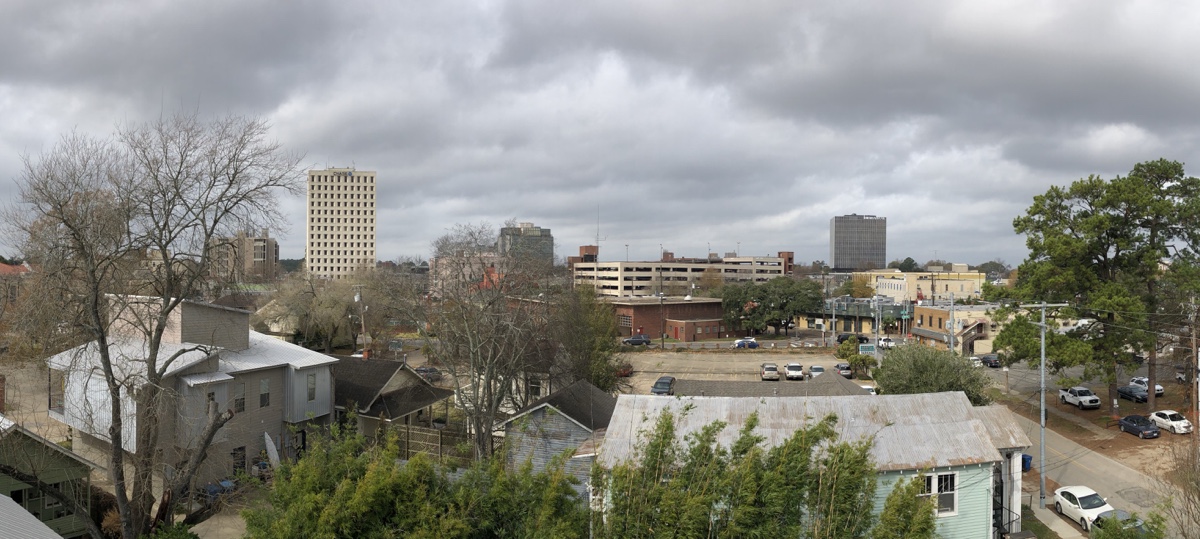 Views of Downtown Lafayette from the Vermilion Lofts building.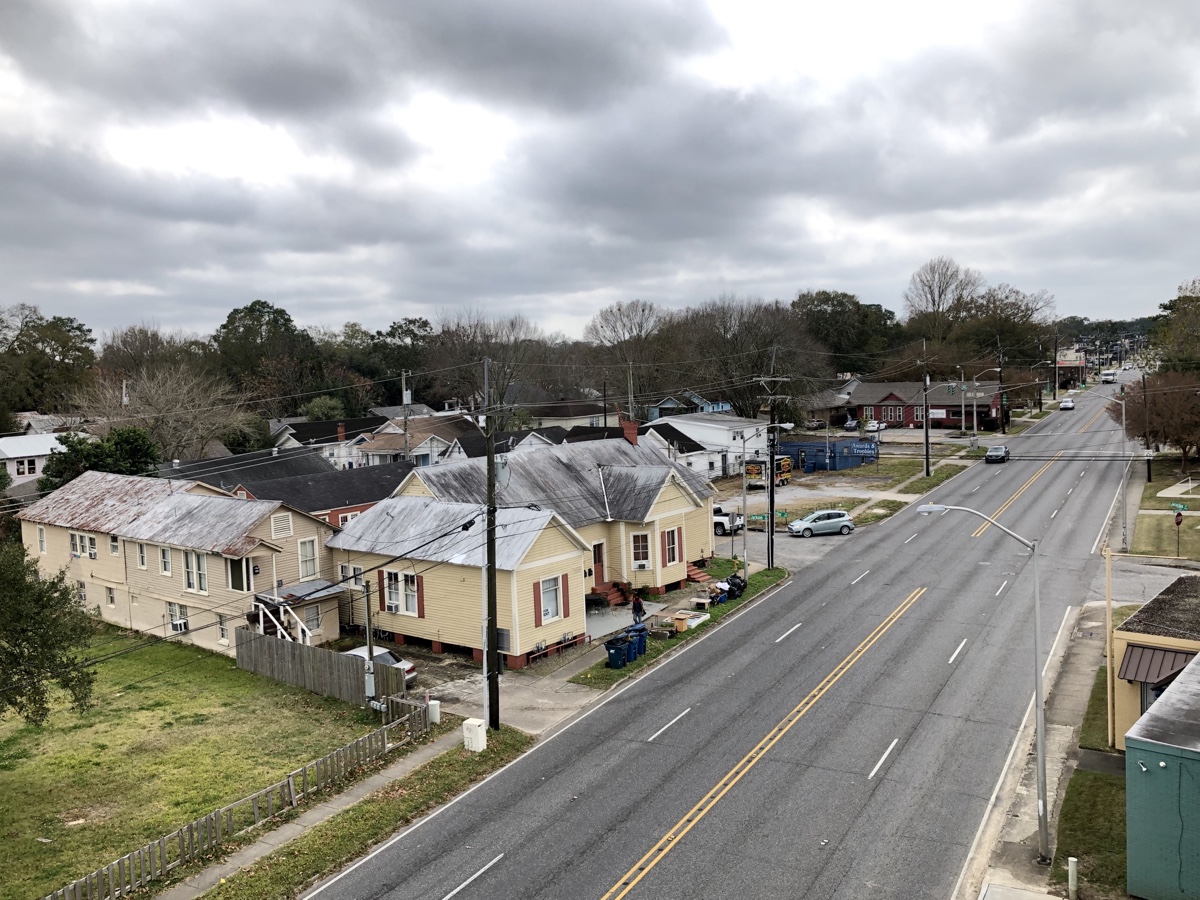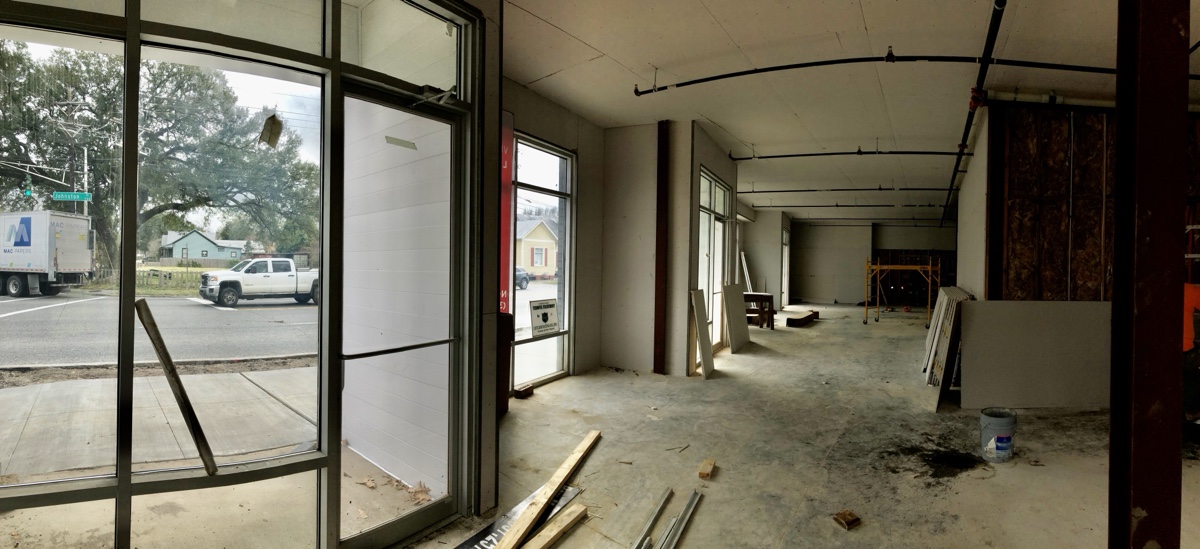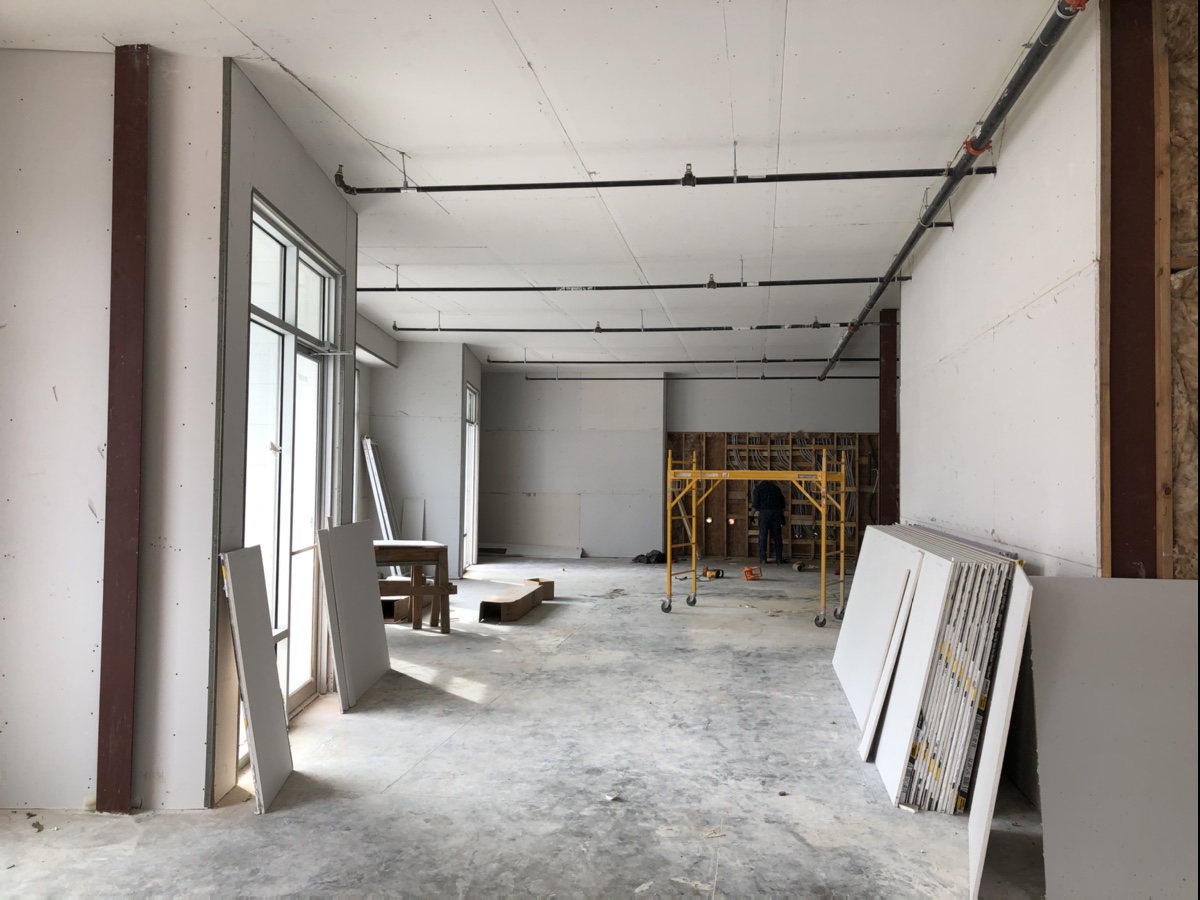 Ground floor commercial space.