A new, 21,800 square-foot, mixed-use development will soon be constructed in place of the former Leather Pouch store in Downtown Lafayette.
The development is appropriately named, Vermilion Lofts, as it is located at 436 E Vermilion St. Designed to encourage a more lively Downtown living, working, and playing atmosphere. Something that many in the downtown area have been aiming for—for years.
Vermilion Lofts, designed by SO/Studio, will be comprised of 24 apartments on top, and a 3,600 square-foot commercial space on the ground floor.
Renderings provided by SO/Studio, located in Downtown Lafayette.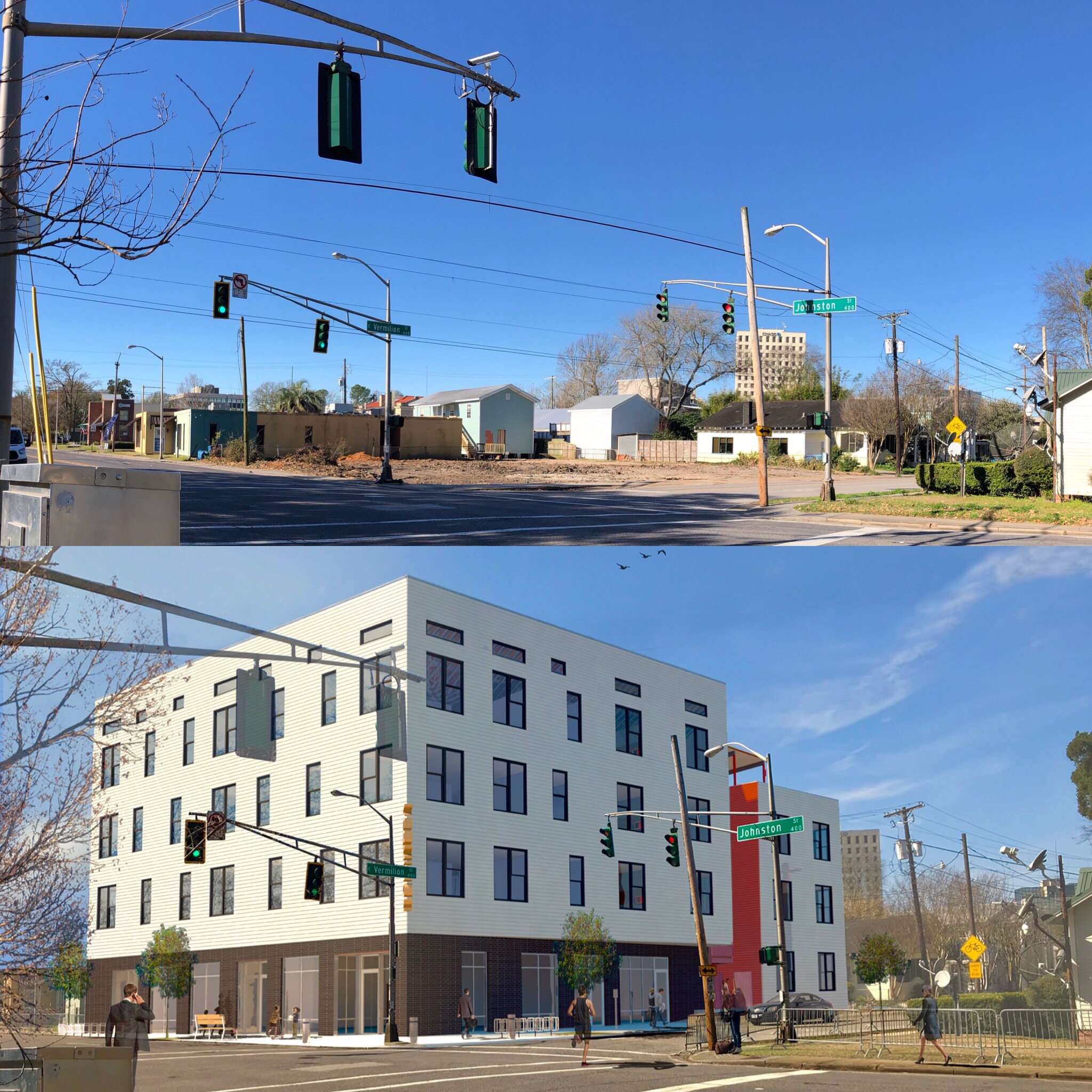 The photo on top is present day, and the shot below is a rendering by SO Studio showing the Vermilion Lofts as it will stand.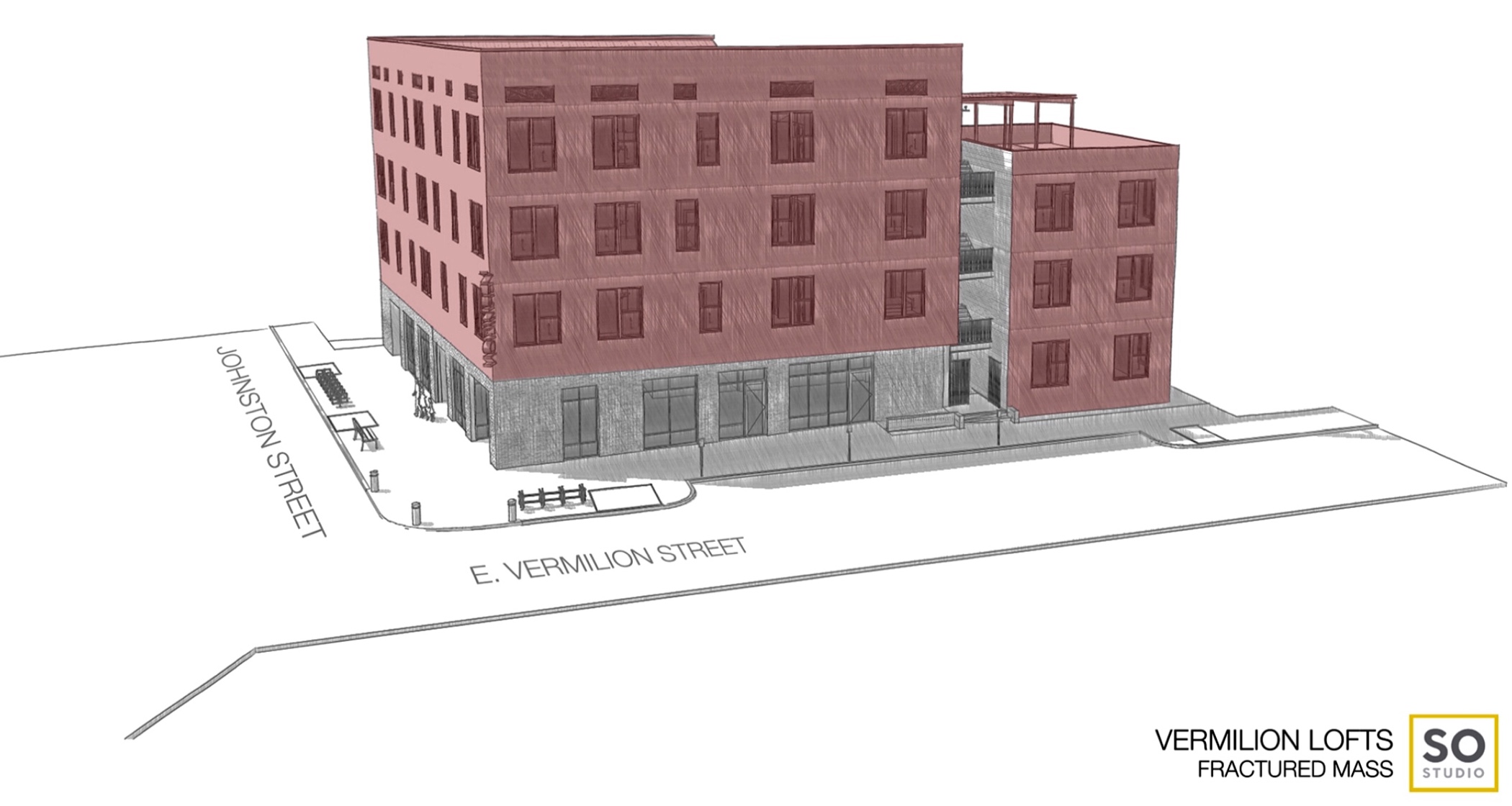 Red highlighted area shows apartments.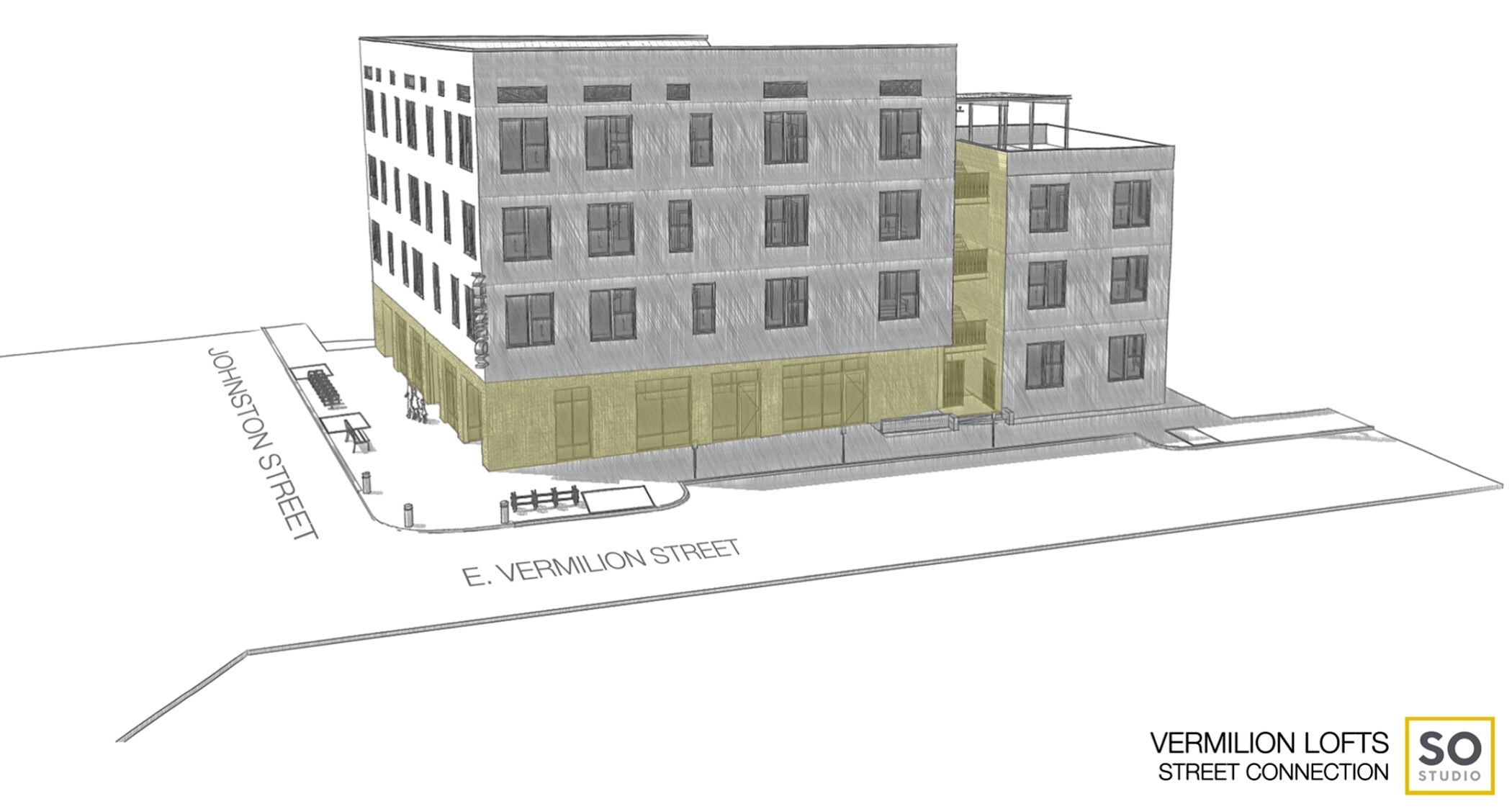 Yellow highlighted area shows the commercial portion.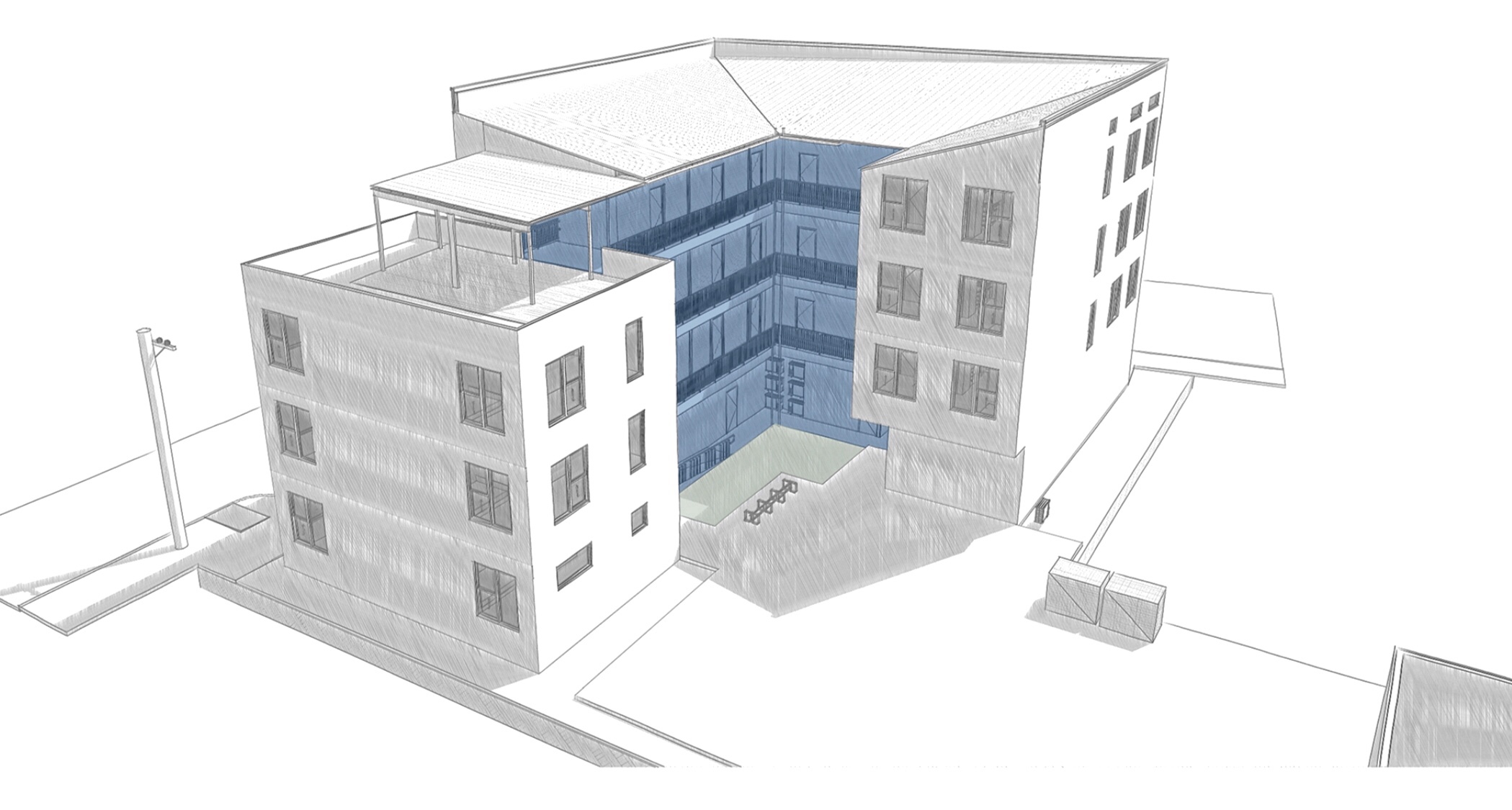 This shot shows the inside portion of the building where apartment access is located.