POUR Youngsville, located at 1901 Chemin Metairie Pkwy, is expanding into the adjacent space formerly occupied by YOBE Frozen Yogurt.
(Click here) See our initial post about POUR coming to Youngsville.
The new expansion will allow for POUR to increase square footage totaling 4,500 sq ft. The added square footage allows for double the patio space, along with the ability to go from only being a bar to becoming a full restaurant & bar. Speaking of the restaurant, POUR Youngsville also recently started weekend brunch from 11 AM – 3 PM which is sure to be a hit with Youngsvillians.
"We are so excited about the drive-through window."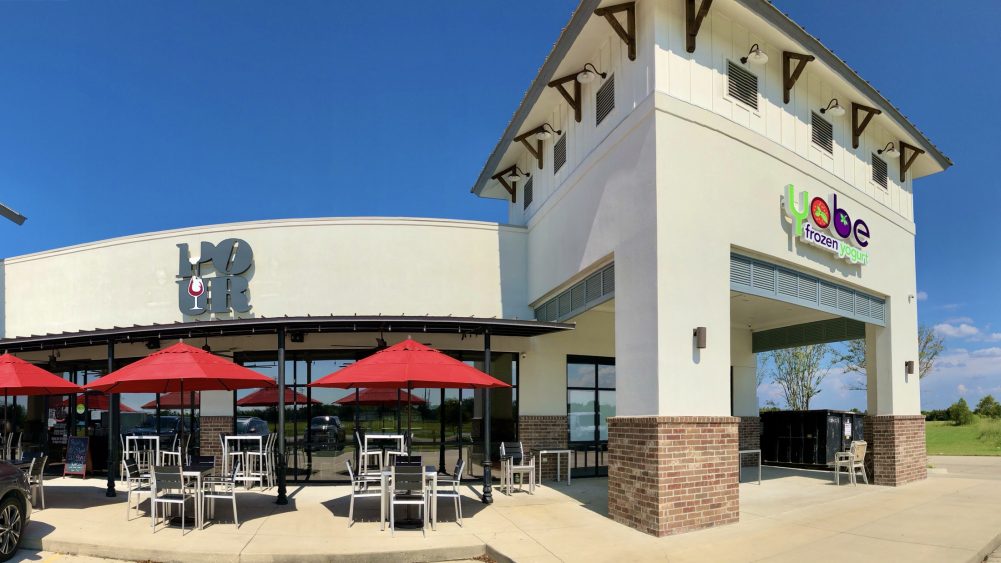 Further expansion benefits exclusive to POUR's Youngsville location is the drive-thru window. A drive-thru affords the business to better serve their takeout customers as well as offering a convenient, nearby daiquiri and frozen margarita stop for locals. The additional space also allows for more space for private parties.
POUR Youngsville management says that "with all the growth in Youngsville, the apartment complex being built directly on the side of us, and the expansion of Sugar Mill Pond neighborhood, we will be prepared for the growth."
Follow POUR Youngsville at https://www.facebook.com/PourYoungsville/ for updates on their progress and expansion opening.