The newest high-end performance training facility for adults and athletes, Revive, is opening September 5th in Youngsville at 320 Fountain View Drive.
Open house for Revive is Friday, Aug 25th from 5-8pm and Saturday, Aug 26th all day from 10am – 4pm. You will able to tour the new facility, meet the coaches, and you'll have the chance to sign up early with the 15 Day Kickstart.
Can't make the open house? You can call Revive for a private tour: 337-210-8892
or visit revivetrainingla.com/15-day-kickstart to sign up.
See their Facebook page, facebook.com/RevivePerformanceTraining
Check out the photos below. In a couple of the photos, there is a really cool air pressure operated machine—really cool!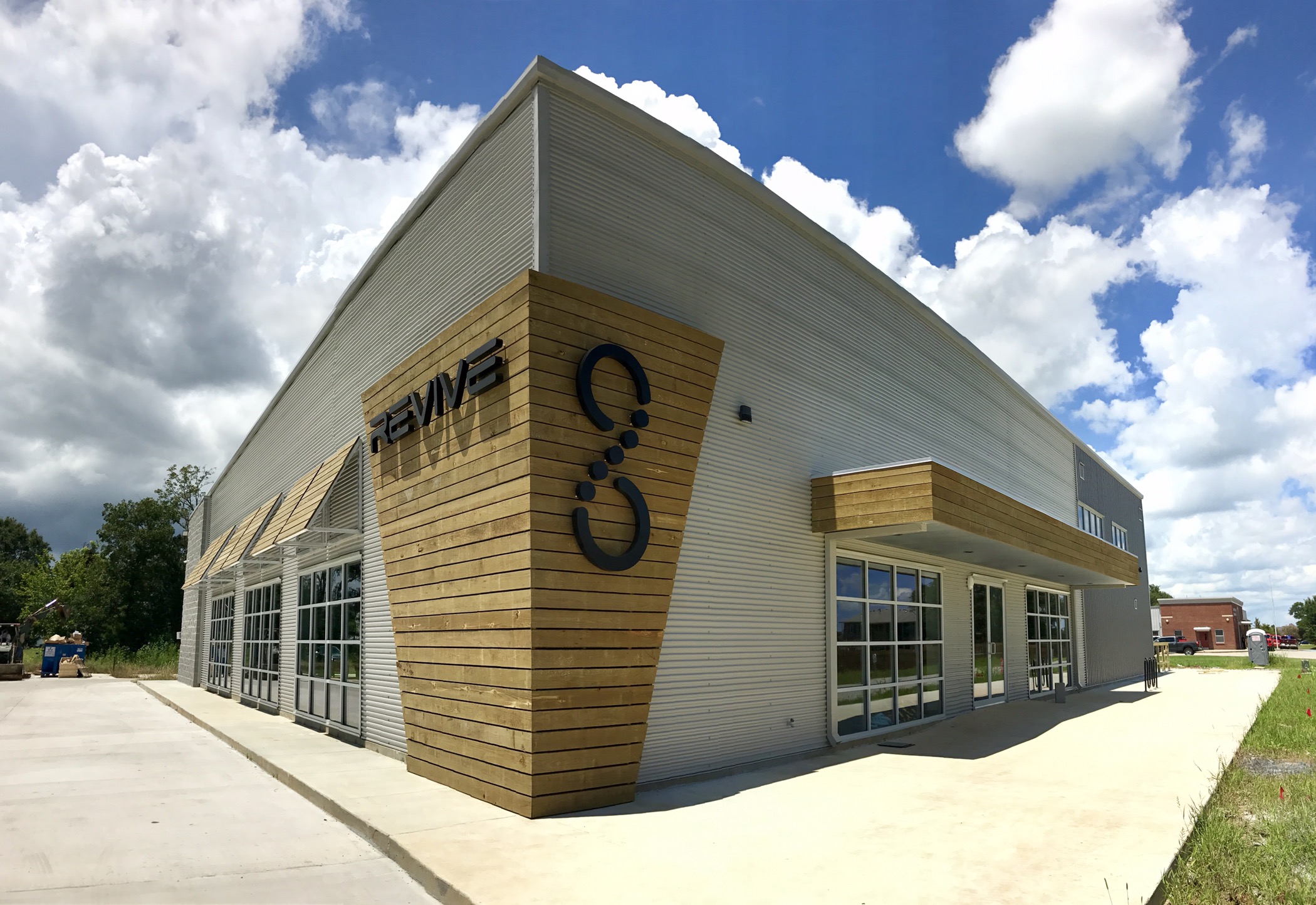 Revive building day time.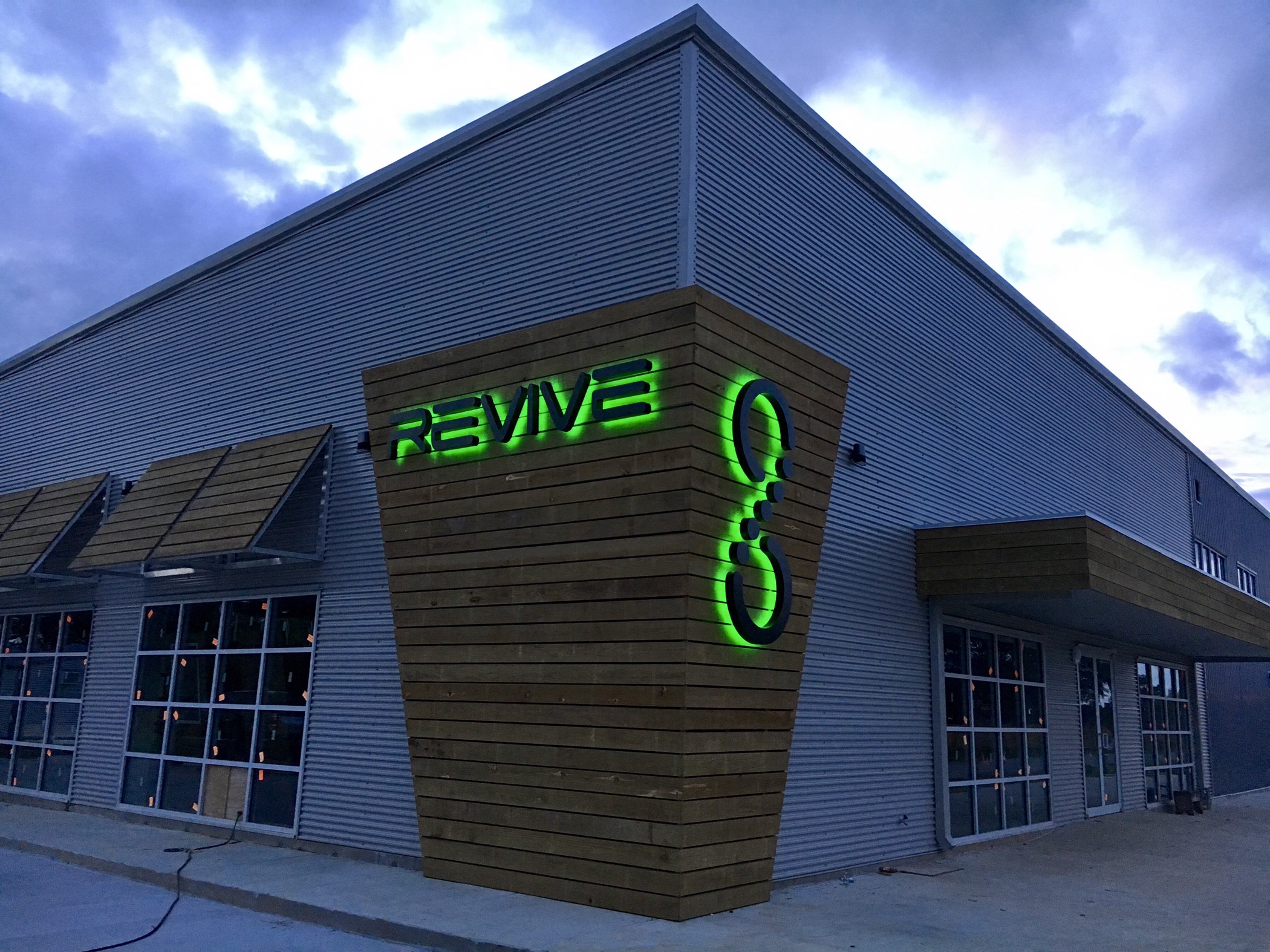 Revive at night.