Located at 3302 Moss Street, LA, the new Northside Lafayette food truck park, called Parc de Oaks, is officially open for business starting today, July 8th, 2023.
Situated beneath several beautiful, centuries-old live oak trees, the newly established food truck park, owned and operated by a local Northside family, is a welcomed destination for food & gathering.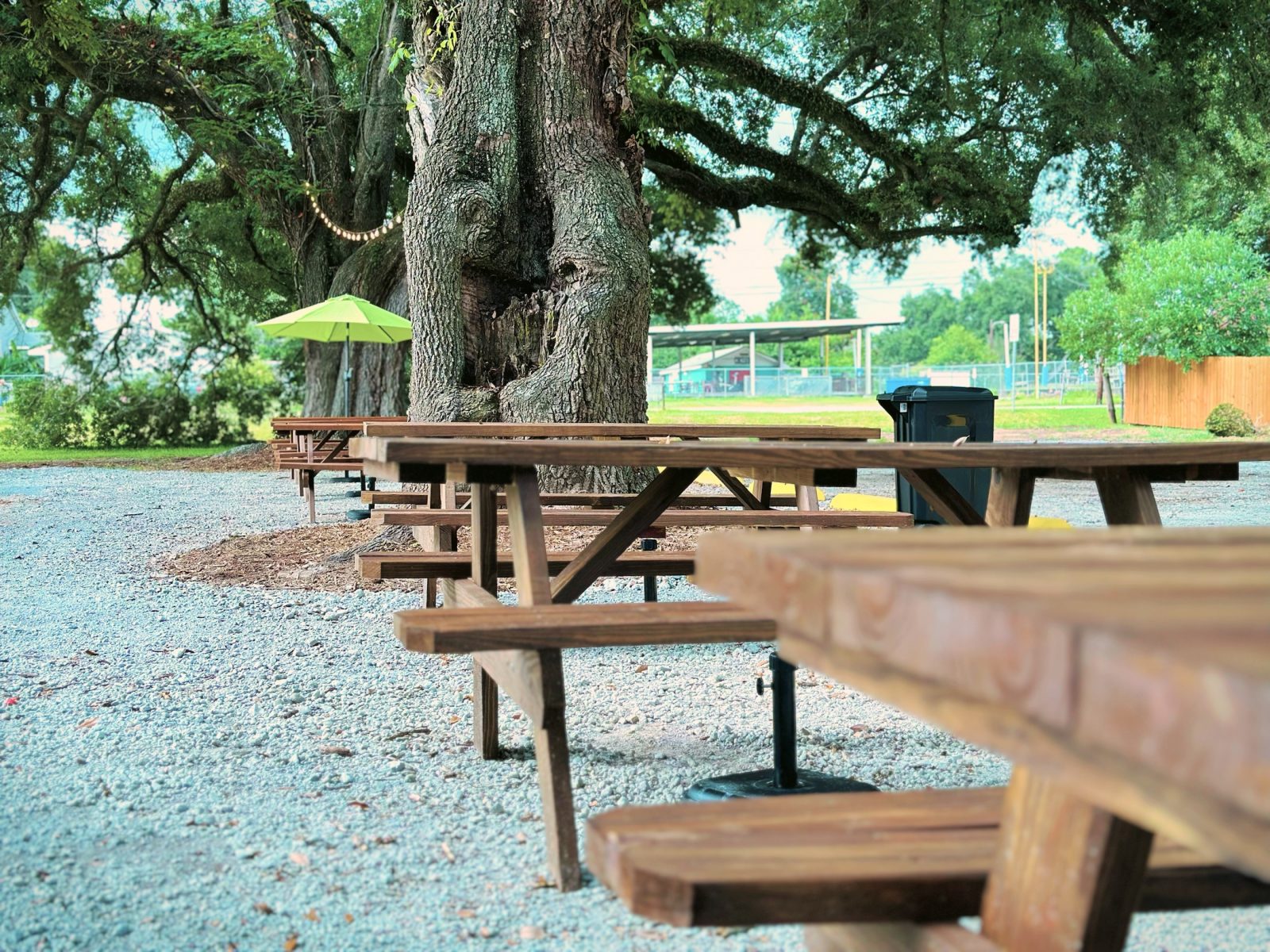 During the day, the sprawling oak tree canopies provide ample shade, while at night, the park becomes an enchanting oasis lit with draped string lights providing a comfortable setting. With a capacity to accommodate up to 8 food trucks, each equipped with electricity, and an abundance of seating areas, visitors will no longer be forced to run back to the office or home to enjoy their food.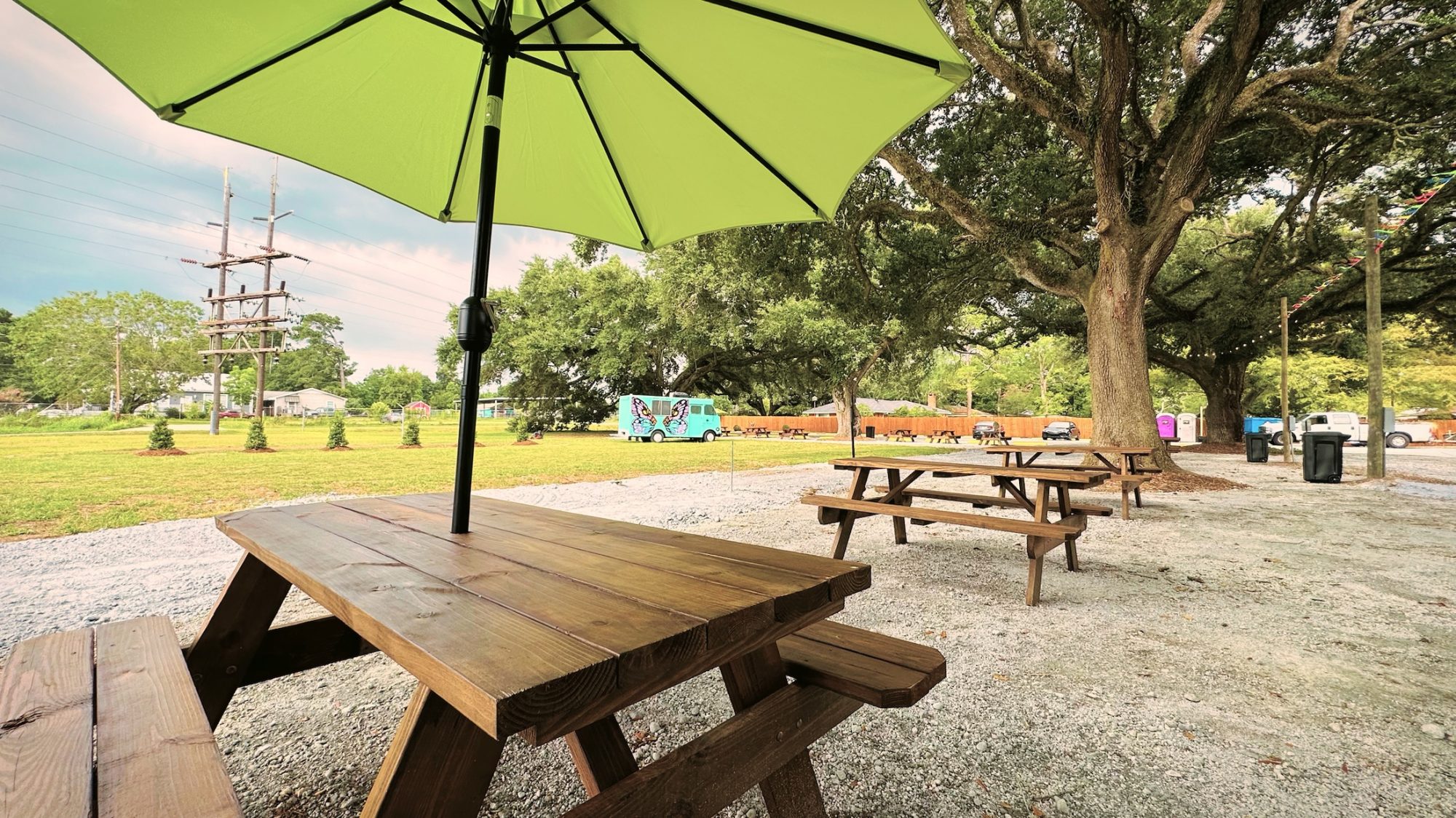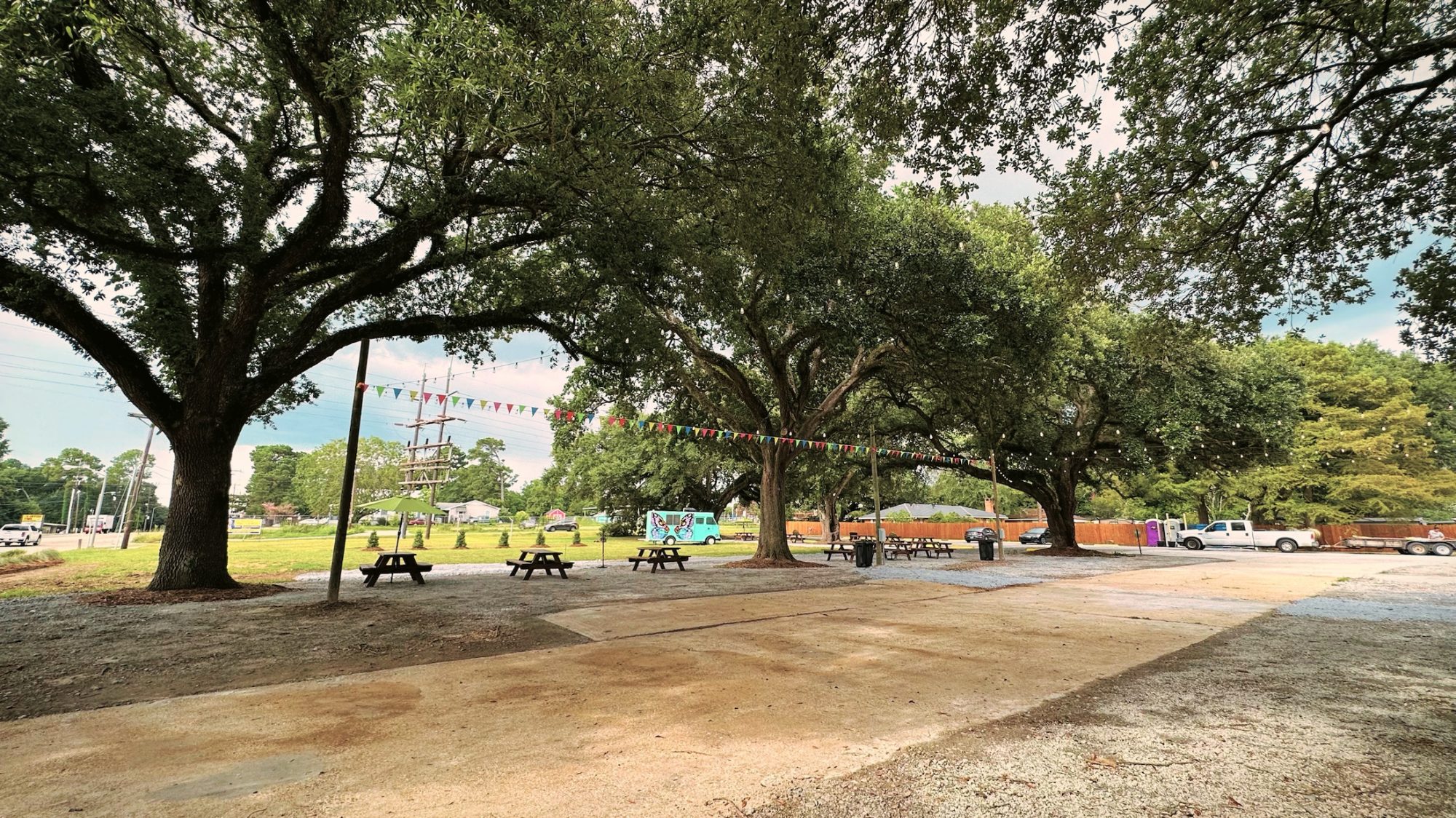 Lots of personal money and labor have gone into making the new food truck park into what it is today. During our visit on-site the local owners, Christopher & Andrea Amos, mentioned that this is Phase 1 of the park.
Phase 2 will include the permanent bar & restroom building, previously mentioned in our initial post about Parc de Oaks back in September of 2022. Being the first in the parish, this bar will boast an extensive selection of local beers and a rotating assortment of ciders, wines, and cocktails. The permanent restrooms will set yet another first for food truck parks in Lafayette Parish, as this park will be the only one to feature convenient on-site restrooms accessible to all visitors.
See initial Parc de Oaks post: https://developinglafayette.com/wp/parc-de-oaks-a-new-live-oak-covered-food-truck-park-coming-soon-to-north-lafayette/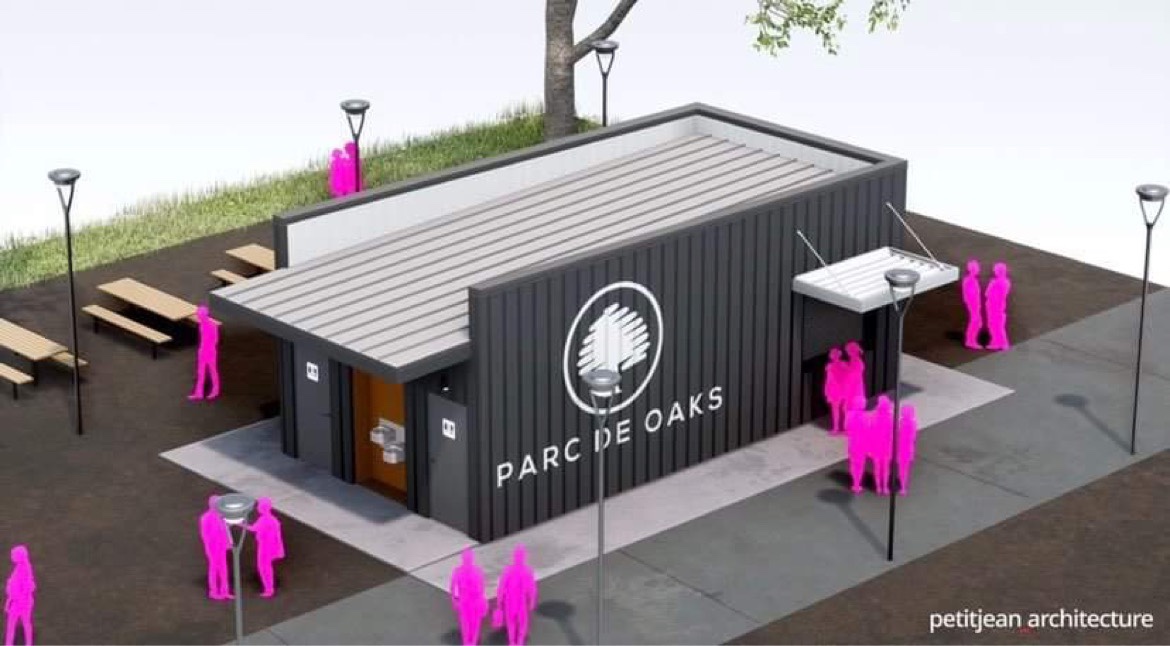 Phase 2's Permanent Bar & Restroom Building
"Our food truck park will bring much-needed entertainment and food diversity to this side of town. People also don't realize how busy Moss Street is. There's so much traffic that passes through here," said Amos.
Parc de Oaks also plans to host live music on select nights and also a variety of family fun events such as yard games, karaoke, movie nights, and seasonal events like pumpkin patches.
You can follow their progress on their website at www.parcdeoaks.com. Or you can follow them on Facebook at https://www.facebook.com/parcdeoaksfoodtruckpark and Instagram at https://instagram.com/parcdeoaks.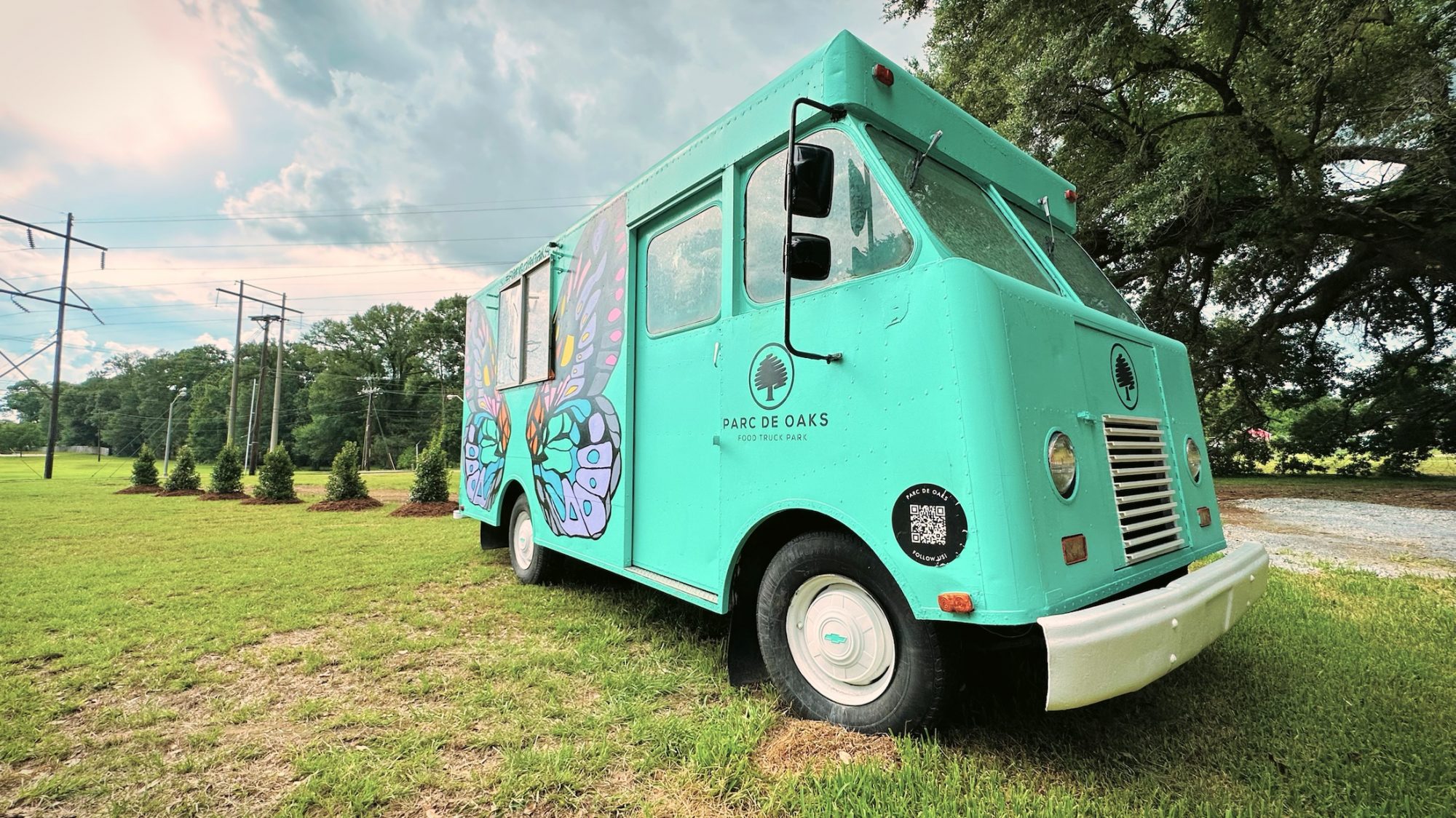 Parc de Oaks Photo Opportunity Food Truck