I'll keep this short & sweet, we recently tried Saltgrass Steak House, opening tomorrow, September 13th.
Our experience was obviously great, but since it was a training experience, we were herded into ordering from a smaller menu consisting of select items. Other tables had smaller menus as well, but differing in selection.
The design of the restaurant is what you would expect from Saltgrass. There are zero peanuts on the floor, some may appreciate that. If you're a tea drinker, like myself, they leave a pitcher of your tea at the table, which is great!
Good luck fighting for a table in these next few months. 🙂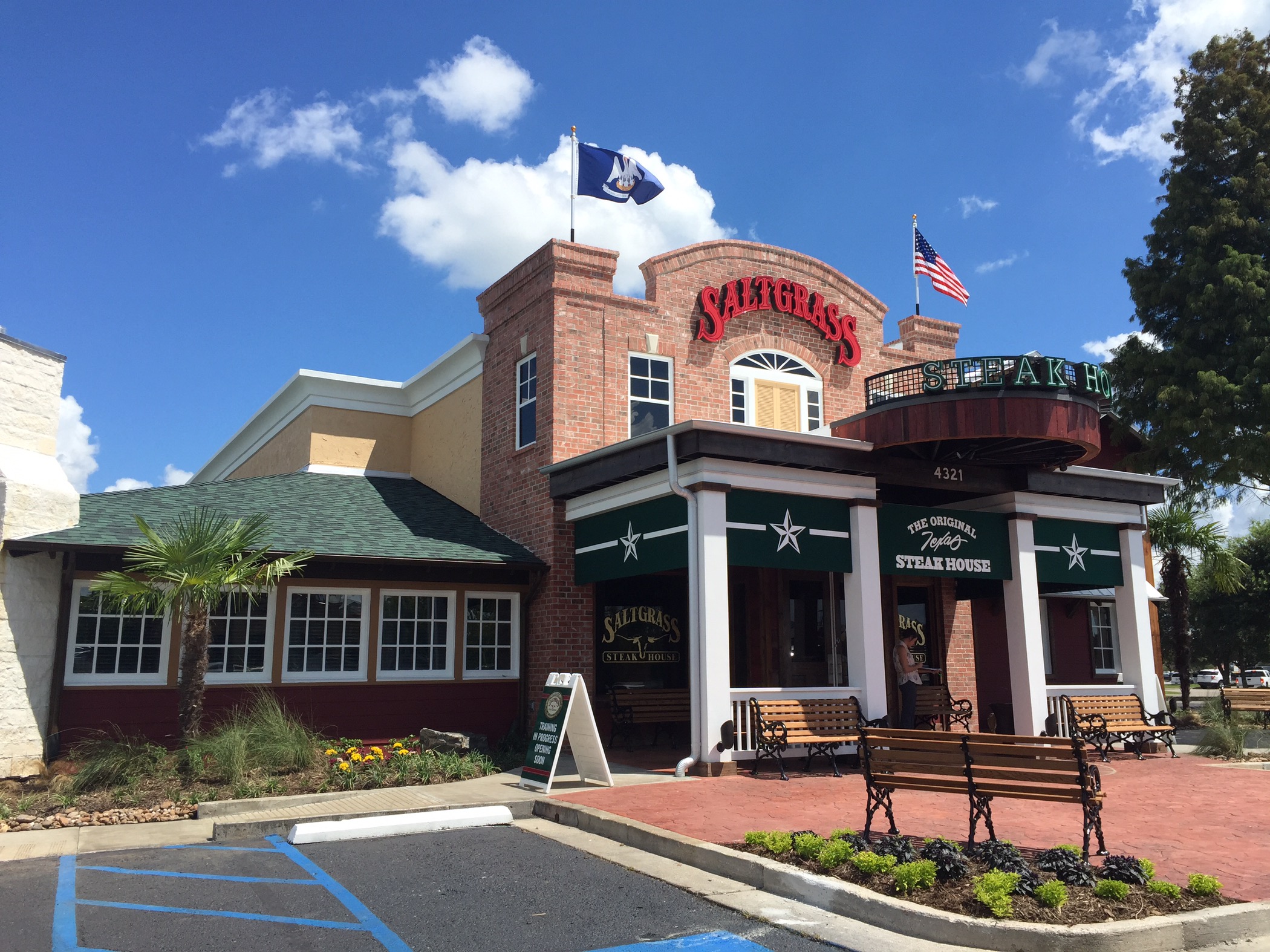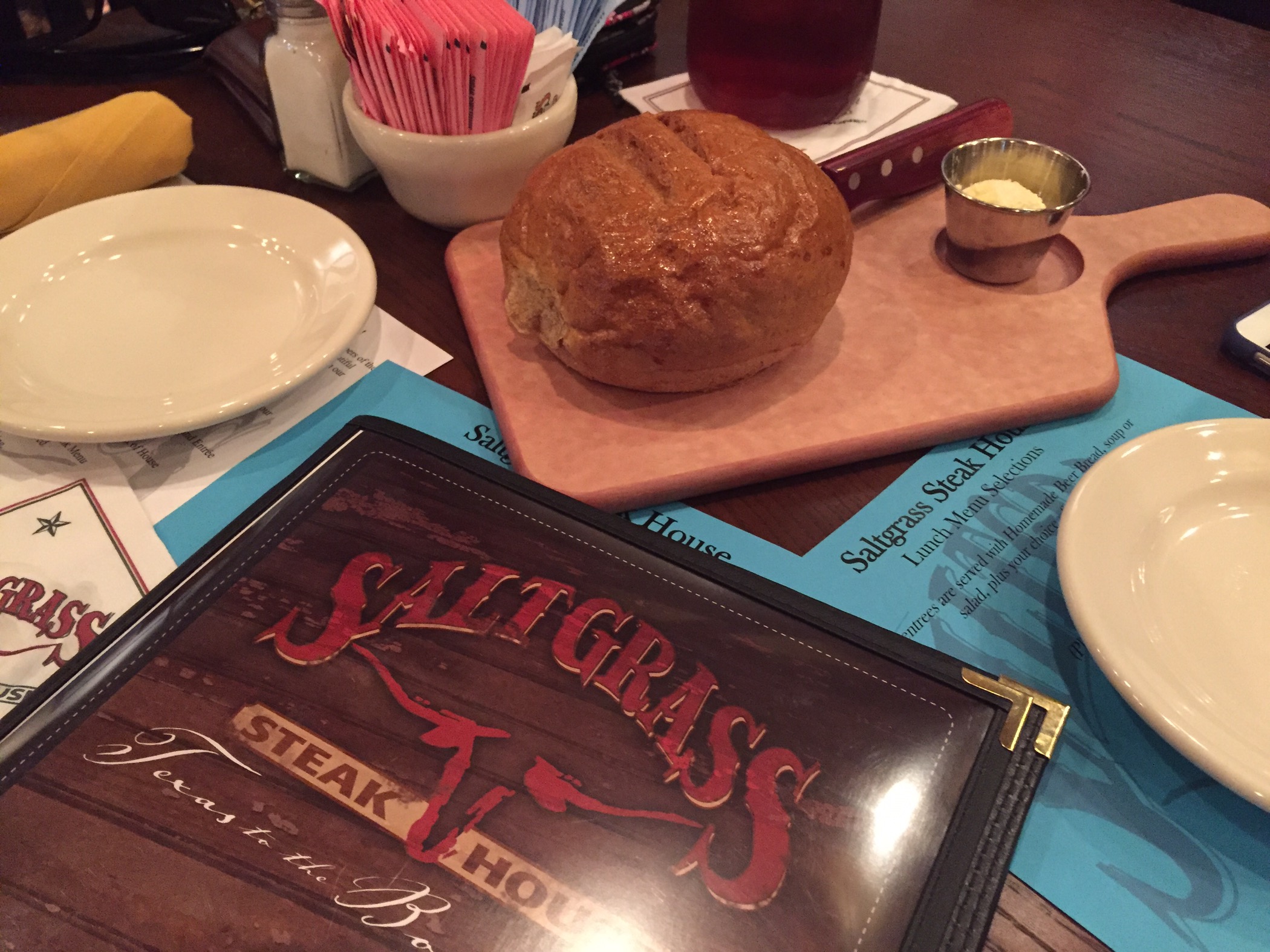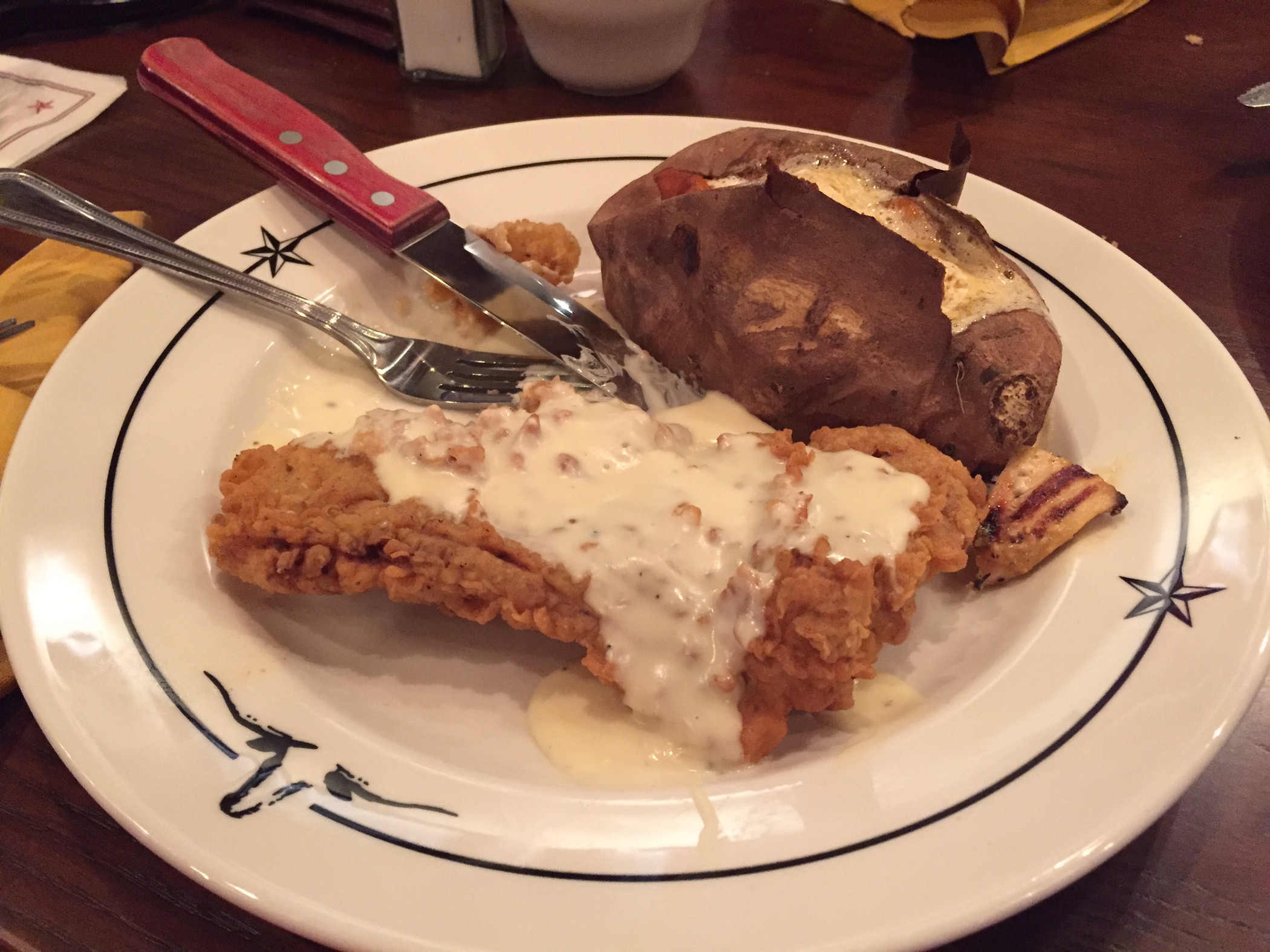 Chicken Fries Steak with Sweet Potato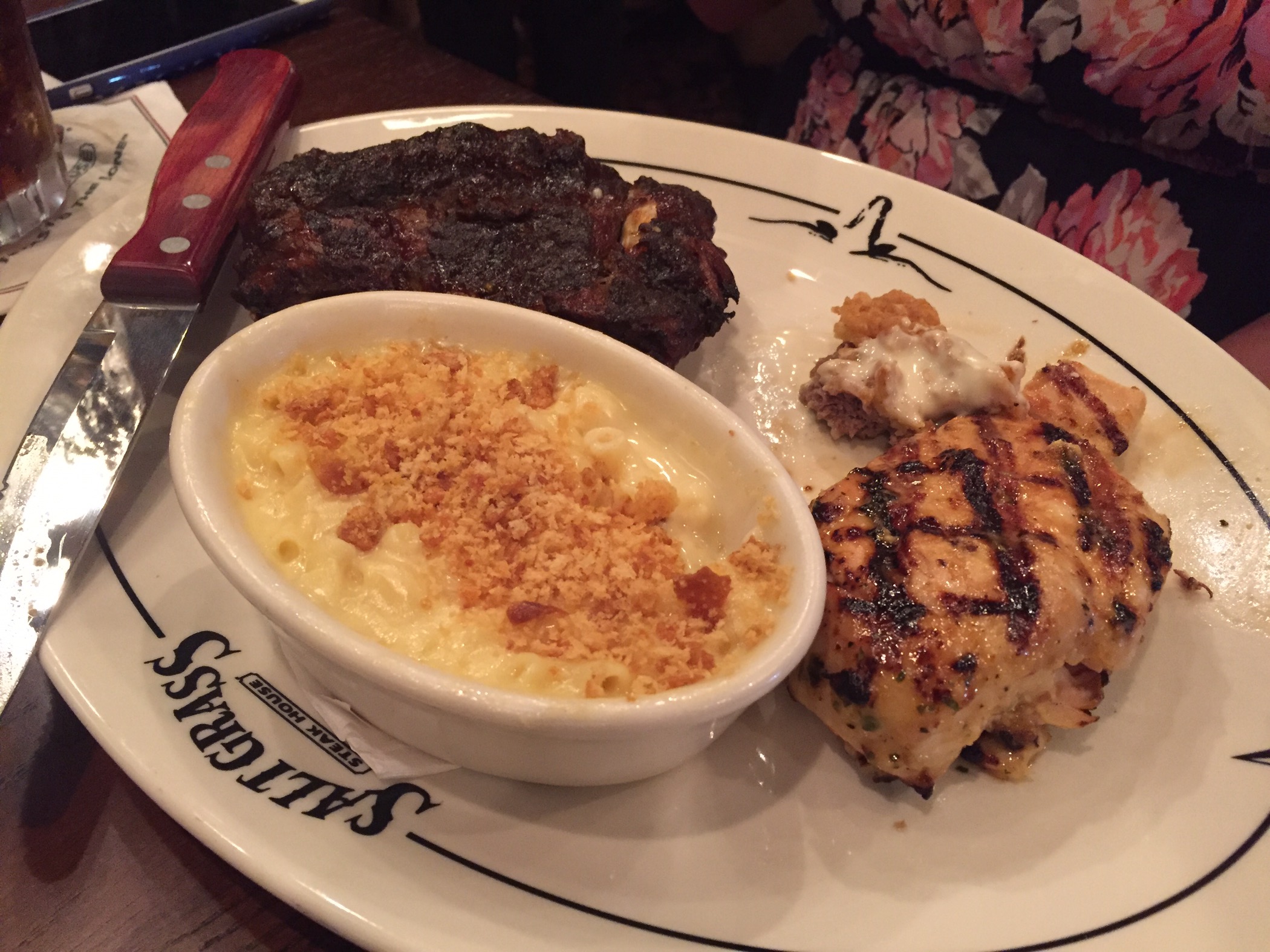 Mixed Grill: Chicken, Ribs & Shrimp. We 86'd the shrimp.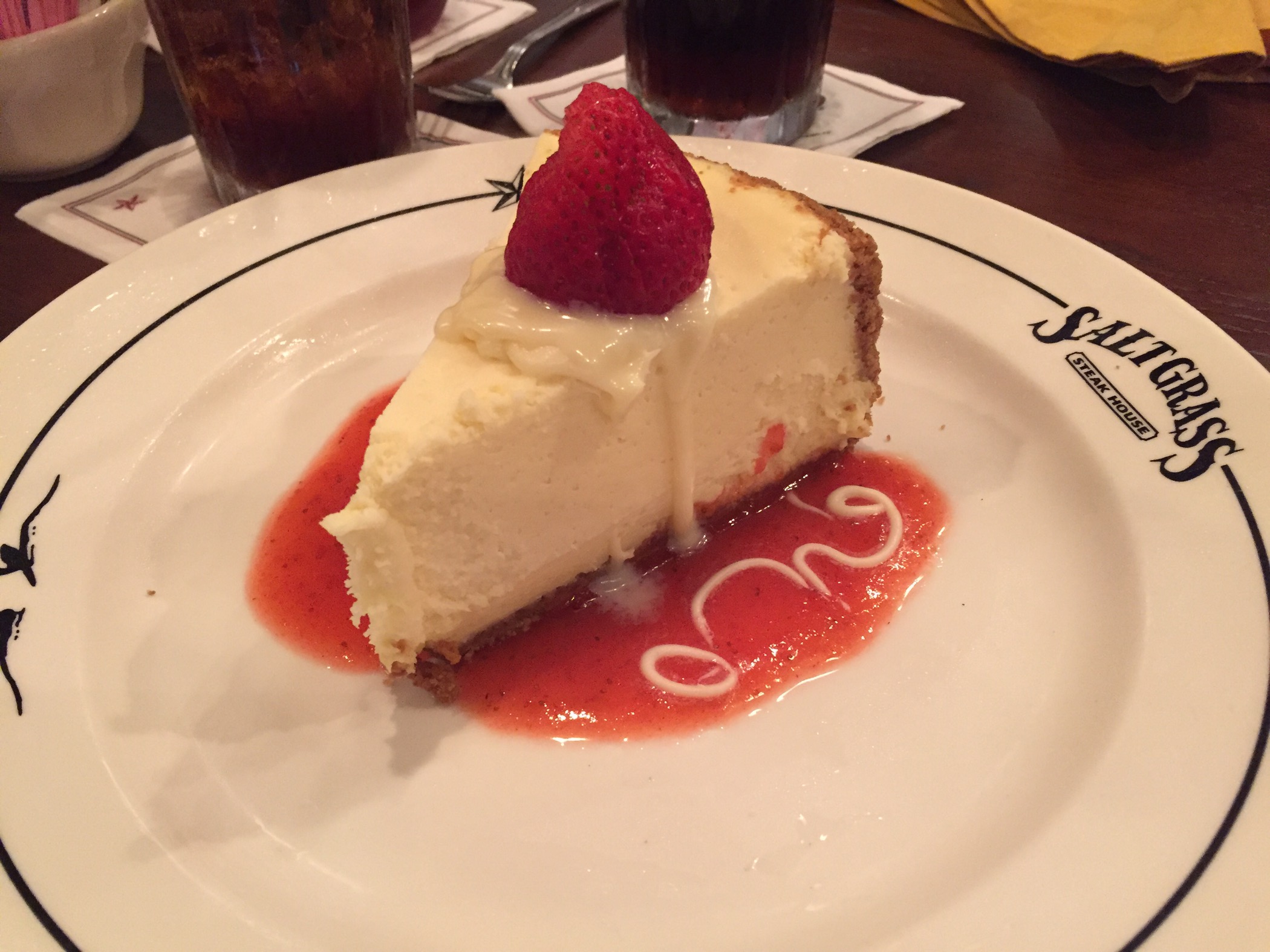 That Cheese Cake though!