A couple months back, I shared that Louisiana Orthopedic Specialist would be coming soon in front of Whole Foods 4231 Ambassador.
Well, it isn't (LOS), but it's own entity, and they are now open as Orthopedic Urgent Care, and below is a little snip from their website of what they do, and offer.
See website at urgentcareortho.com.
Here at Orthopedic Urgent Care, we offer Acadiana's first and only orthopedic-specific urgent care. Orthopedic Urgent Care is your best choice for all orthopedic injuries and ailments that don't require an emergency room visit, but can't wait for an appointment. Located in the heart of Acadiana, our clinic is staffed with experienced orthopedic specialists with access to high-quality imaging equipment for efficient diagnosis and treatment of a full range of acute or chronic orthopedic conditions. Specialized, Convenient Orthopedic Care for any injury!

Why spend thousands of dollars in congested emergency rooms when first-class orthopedic care and treatment is available without an appointment? Why wait weeks for an appointment at physician's office? Wait No More! Best in class orthopedic care is now available right when you need it. We have digital X-ray with offsite radiologist and orthopedic specialists for additional support and interpretation if necessary.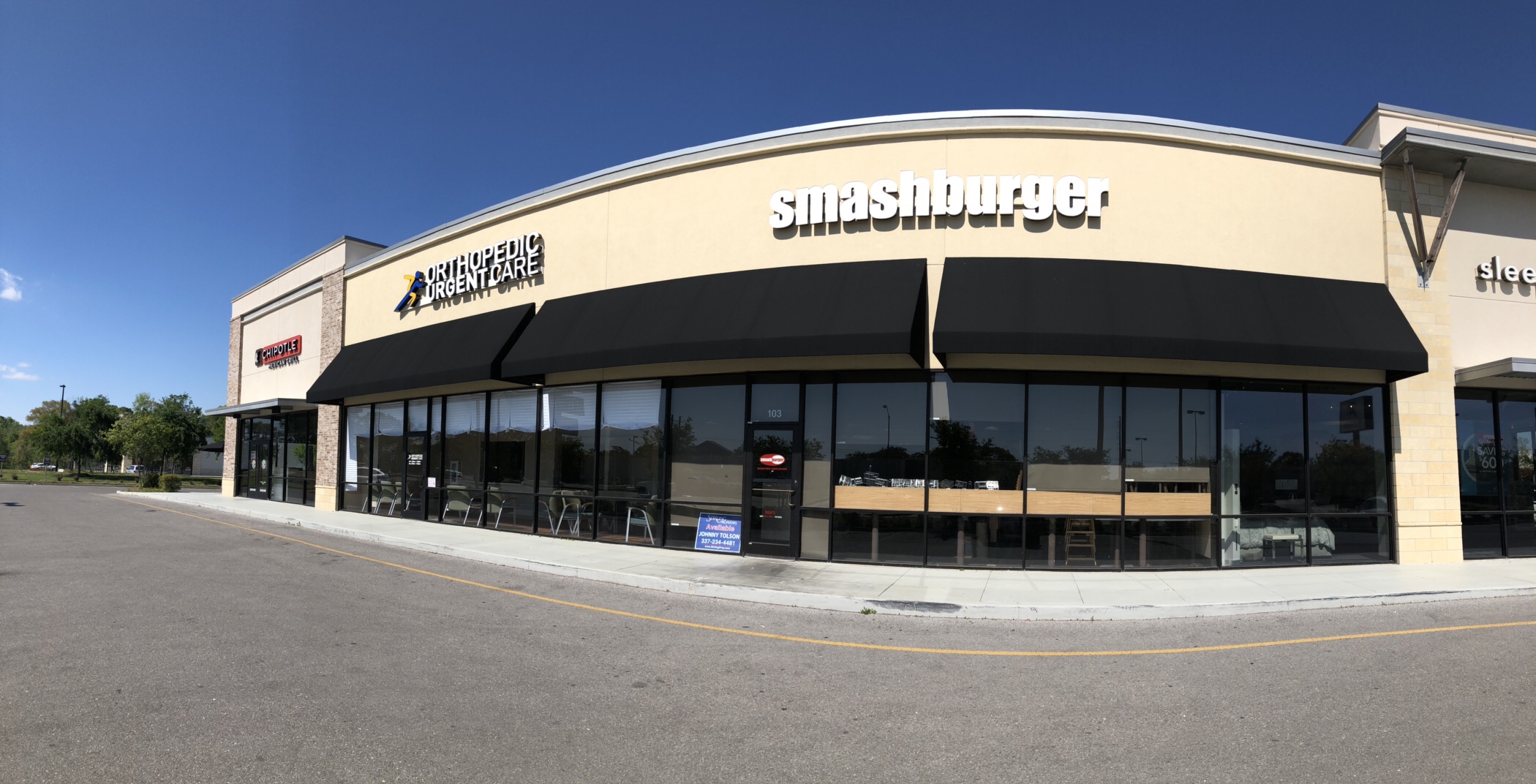 Next door to Chipotle, and the former Smashburger.