UPDATE: See official press release information https://developinglafayette.com/wp/large-ppe-manufacturing-plant-safesource-direct-coming-soon-to-broussard-employing-over-1000/.
A new 1+/- million square foot PPE facility is coming soon to 142 Lake Talon Road in Broussard, LA. This large project, once completed, will bring over 200 jobs to the region.
Over the past 4 months, we have been watching a very particular construction site in Broussard, LA, between Hwy 90 & Hwy 182 (Old Spanish Trail). It's a large property and one that has had us asking a tons of people around the site questions. We managed to get some information.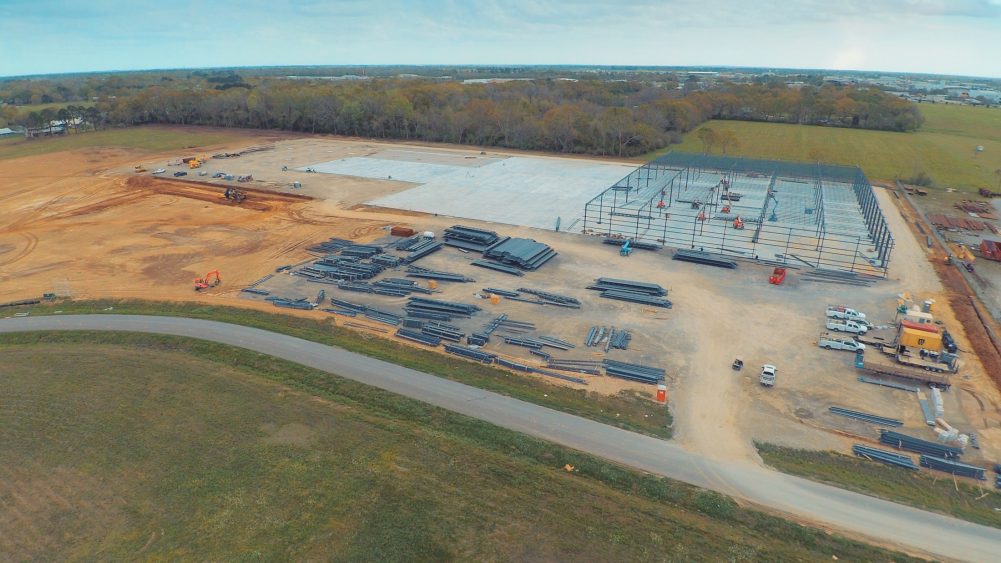 The big secret is being spilled today, but here is the gist.
• Ochsner Health is going into the personal protection equipment(PPE) manufacturing industry.
• 50+ acres of property in St. Martin Parish to build 2 – 400,000 square foot facilities for manufacturing things like gloves and a variety of other equipment.
• Old Weatherford building may be included in the total square footage.
• Expected to employ over 200 men & women.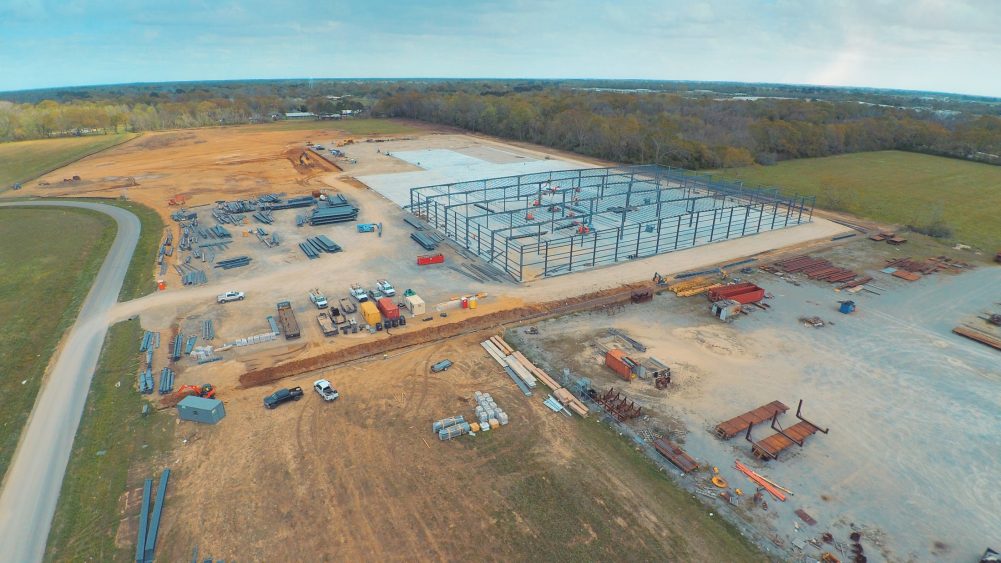 There are lots of questions and we have been asking a lot of questions since early January about this project, but with a strict non-disclosure agreement(NDA) no one closely connected to the project would talk, of course.
We have aerial photos over the past few months showing the progress of the construction of this large, PPE manufacturing facility, which can be seen throughout this post.
Once the news breaks today, we will make another post with all of the facts as it comes from Louisiana Economic Development(LED).