Finally, the big news is out!
Ochsner Health & Trax Development have created a joint PPE manufacturing company, called SafeSource Direct, coming to Broussard, LA that will bring over 1,200 new direct jobs and around 1000 indirect jobs, totaling over 2,200 jobs in the region.
This large, two-structure venture is headquartered in the former Weatherford building, located at 200 Saint Nazaire Road.
The first structure, the former 80,000 square-foot Weatherford building, will be used as the headquarters & to manufacture surgical tie-masks, bouffant hair covers, shoe covers, isolation gowns, procedure masks and N95 masks. The second structure, located at 142 Talon Road in Saint Martin Parish, will be a total of 400,000 square foot and will include multiple production lines for PPE manufacturing, with a focus on nitrile rubber gloves.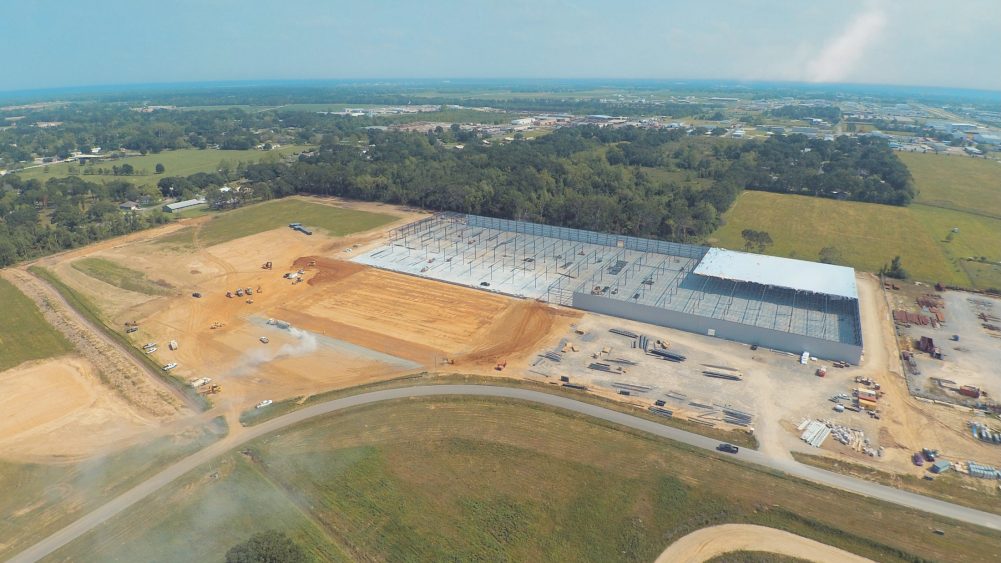 "COVID-19 brought to light our nation's dependence on foreign countries, primarily China, for PPE," Hollingsworth said. "By manufacturing right here in Lafayette and St. Martin parishes, and selling directly, SafeSource Direct will be positioned to eliminate the lag times, uncertainty and frustration that plague international manufacturing and shipping. Our hope is that these facilities will lay the foundation for more independently sustainable health systems in the U.S."
SafeSource Direct will manufacture, warehouse, and directly distribute PPE for health care and other industries in Louisiana and nationwide.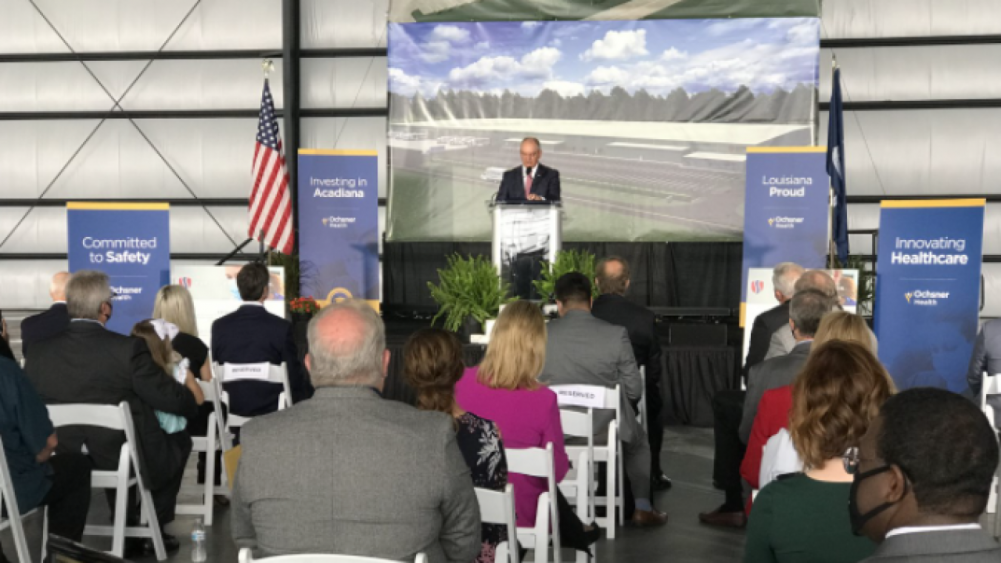 "Ochsner Health's commitment to the communities we serve extends far beyond health care. We are creating jobs and investing in people, too," said Thomas. "As part of our recent merger with Ochsner Lafayette General, we committed $465 million to improve the health and lives of people in Acadiana. Today, we are proud to build on that with a $150 million investment that will create 2,200 new jobs in the region and meet a critical national demand for a reliable domestic source of PPE. Not only will we be manufacturing PPE for our own employees and partner employees to keep them safe as they care for patients, but through this partnership we will also be providing a new source of quality PPE to protect front-line workers nationwide. We are grateful to all our partners who made this possible, especially Governor Edwards and Louisiana Economic Development. Their forward-thinking leadership will yield significant returns for our state's economy, and the well-being of its people, for generations to come."
Tentative construction completion and the start of manufacturing is set for the third & fourth quarter of 2021. — for complete press release, click here.
"Hiring for the new facilities will begin in mid-2021, with all positions to be filled by the end of 2023." If you are interested in working at the SafeSource facilities in Broussard, you are encouraged to explore job opportunities at http://www.ledfaststart.com/SafeSourceDirect.
Visit SafeSource Direct's website at https://www.safesourcedirect.com/.