At the beginning of 2019, we shared news of a new 192-unit apartment complex, called Brook Pointe Family Apartments, to be constructed behind the now-former Walmart Supercenter at 504 N. Pierce Street.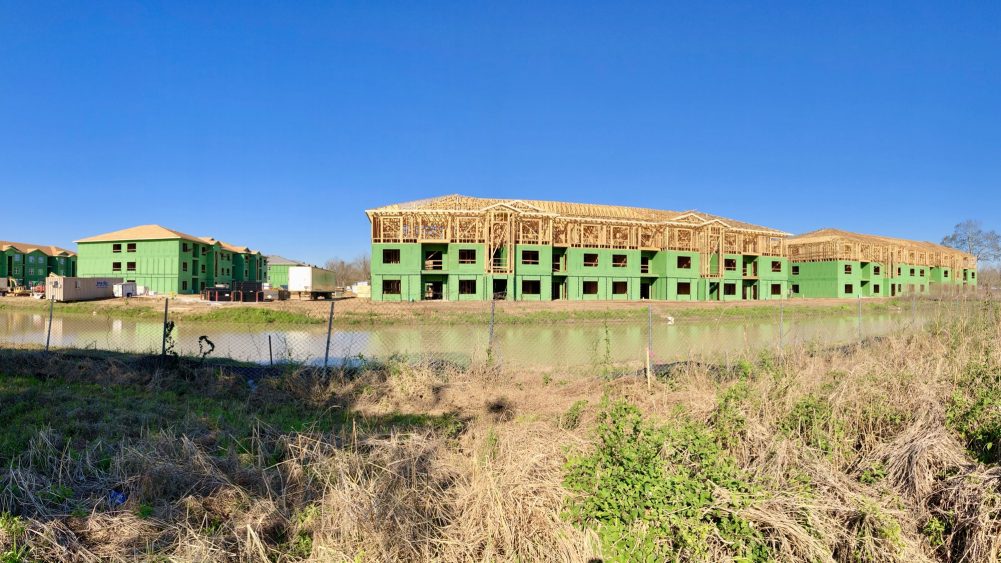 It's been a little over a year now and a lot of progress has been made at Brook Pointe. In the photos below, you can see that most of all of the structures are in-progress with some further along than others. The apartments are adjacent to the former Walmart, which would have been great for residents and Walmart, but obviously one of those no longer exists. However, after last week's news of a proposed industrial hemp facility that is being eyed for the former Walmart Supercenter, this could be good news. Though some in the community do not see the hemp facility coming to fruition, so much is to be expected here.
Moving on, the Brook Pointe Family Apartments is said to feature amenities that many come to expect from traditionally priced apartment communities. Such amenities will include a pool, clubhouse, walking paths, fitness center, playground area, and most likely a washateria.
Construction for the new apartment community is still ongoing and will most likely conclude toward the end of 2020.