In January of this year, we shared that the Lafayette Renaissance Charter Academy(LRCA) would be building a new high school facility in Couret Farms. It has been a few months and we are starting to see the foundation progress of the new facility!
We have some new rendering images as well as some new aerial photos of the property. Below is a little bit of what was already mentioned in our last post, but we reworded some of it so that it's not just a copy/paste thing.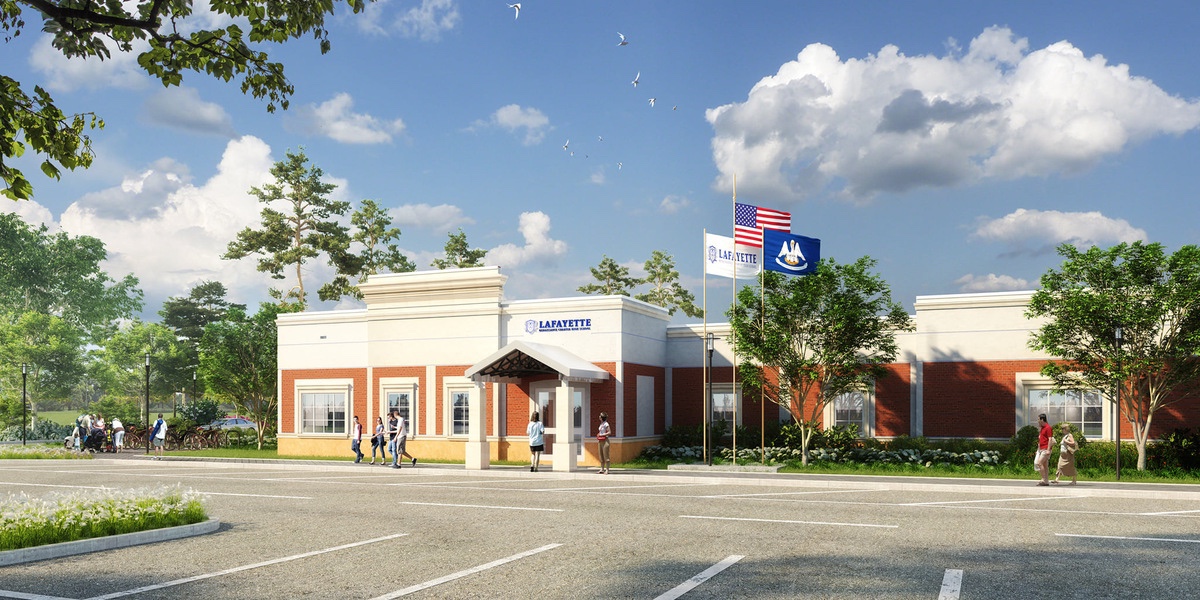 The new 59,600-square-foot, single-story high school will feature lots of educational space like a Cambridge Science Lab and collaborative learning space. The new campus will also feature all of the popular sports types with high school baseball & softball fields, a full-sized football field, a soccer field, and an indoor basketball court with a seating capacity of up to 500 people.
Expanding the school from K-8 to K-12 allows for students to have one continuous experience throughout their schooling; provides a well-rounded education, and helps build lifelong friendships among peers.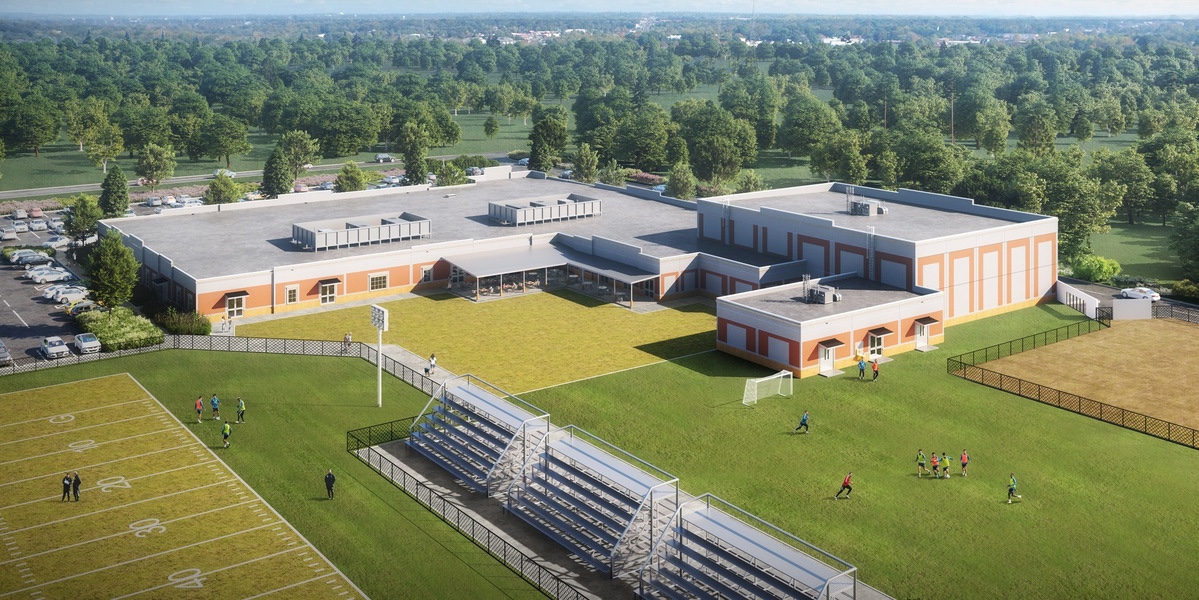 LRCA currently operates its new high school expansion in a temporary space inside of the George Dupuis Recreational Center in Brown Park, located at 1234 E Pont des Mouton Road.
If you're interested in enrolling your child into LRCA, check out their website for more details. https://www.lafayettecharter.org & https://home.lafayettecharterhighschool.org. It's a great school, speaking from experience.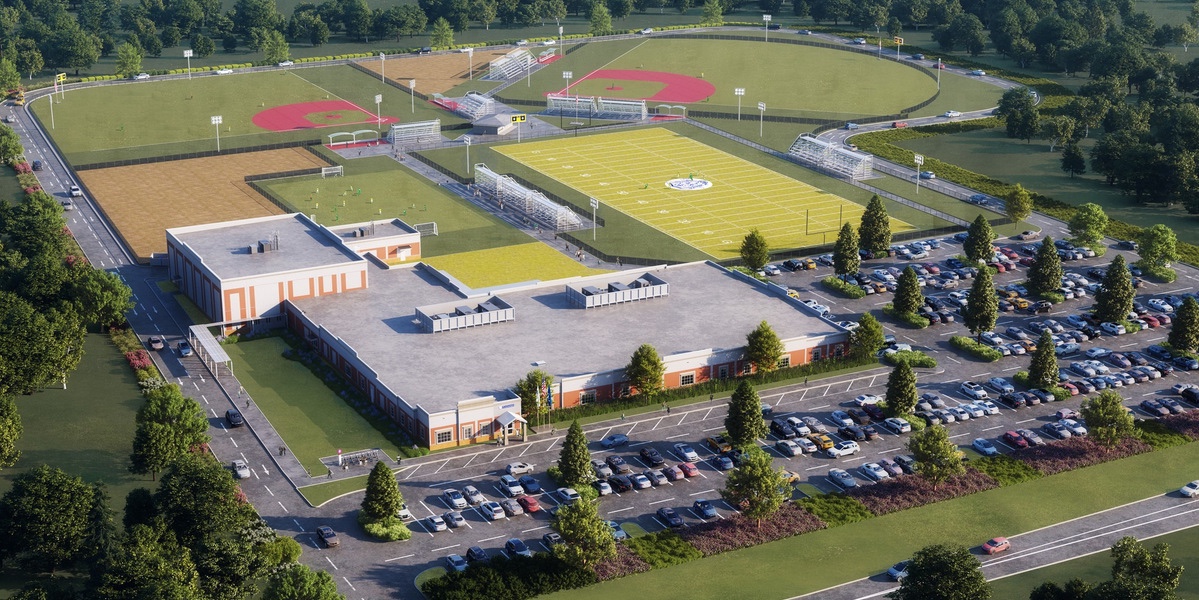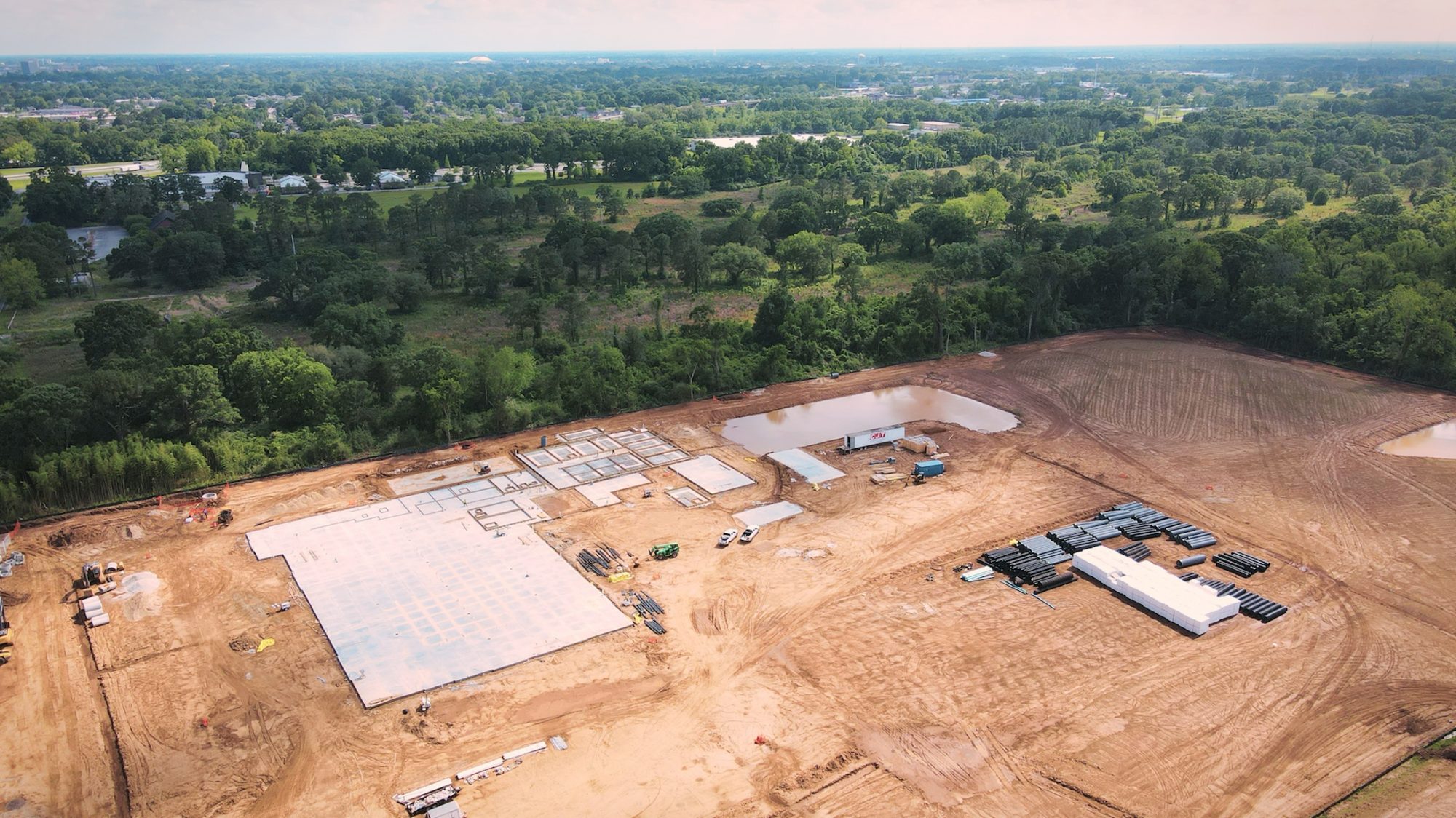 Aerial footage (May 2022)
We do not have a firm date to speak on, but you know how we do, we are going to give our best estimate. Typically, school construction times for revolve around the school year, so we are going to say that, tentatively, we could see this facility completed by the start of the 2023 – 2024 school year.
Check out our 2014 posts of the charter academy from when it was first under construction. It's also some of our best reporting work… 🤣.
https://developinglafayette.com/wp/lafayette-renaissance-charter-school/
https://developinglafayette.com/wp/lafayette-renaissance-charter-school-progress/