The new, larger Lafayette Hyundai/Genesis dealership, located at 6500 Johnston Street in Lafayette, is starting to take shape.
This will be the new location for Lafayette Hyundai Genesis.
Back in September of 2020, we shared the news that a new Hyundai Genesis dealership would be coming soon at this location. Many Lafayette/Maurice residents are still asking us what this is going to become. Here is your answer.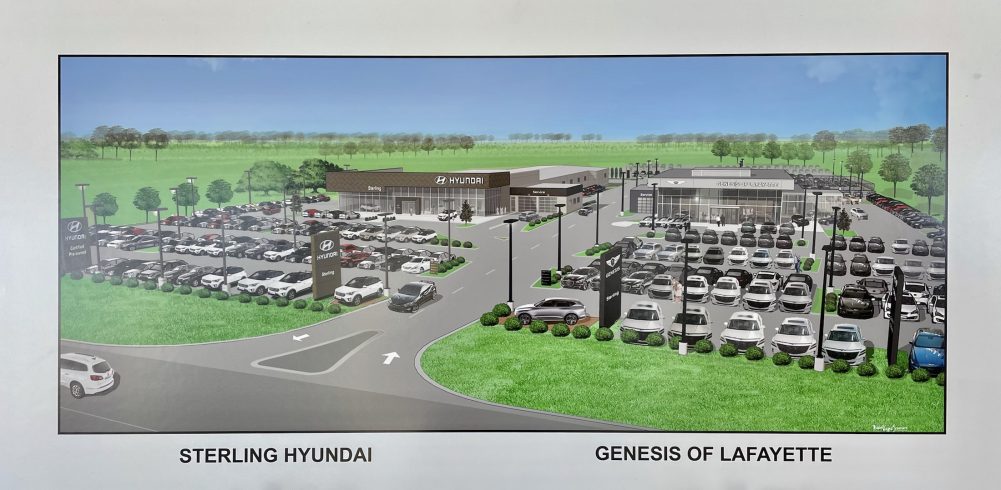 Above is a snap of the rendering that is proudly displayed inside of the current Hyundai Genesis dealership location at 5001 Johnston Street. You can see two separate structures with the larger being Hyundai and the second smaller one being Genesis.
The move is needed as it is nearly impossible to get in and out of the current Hyundai Genesis location. I own a Hyundai, trust me, I know. It kills me to have to try to get in that place.
Tentative completion dates are still aimed for late Summer – Fall of 2021.
For more information about Sterling Hyundai/Genesis, visit their Facebook at https://www.facebook.com/sterlinghyundai/.