Earlier this week, before the weather decided to roll in, we went for a stroll Downtown Lafayette to get a first hand look at some of the many things that are happening in the district.
On our walk, we noticed lots of progress being made on the old federal courthouse, which will be a mixed-use development with apartments, an outdoor pool, shops, and other amenities. The structure isn't going to change drastically from the outside, but the entirety of it all will make this redeveloped Downtown spot a pleasure to see during a walk. Learn more about this project here.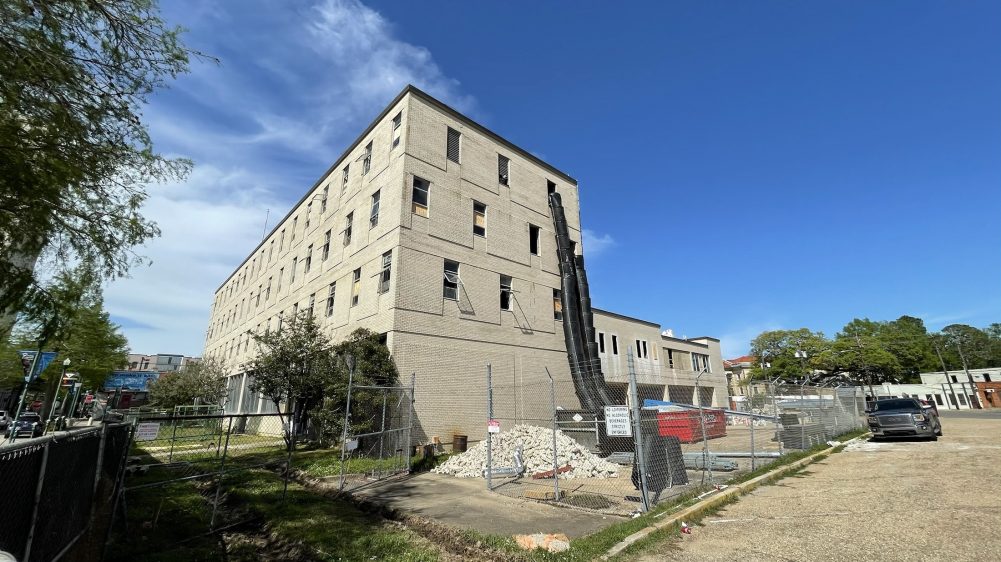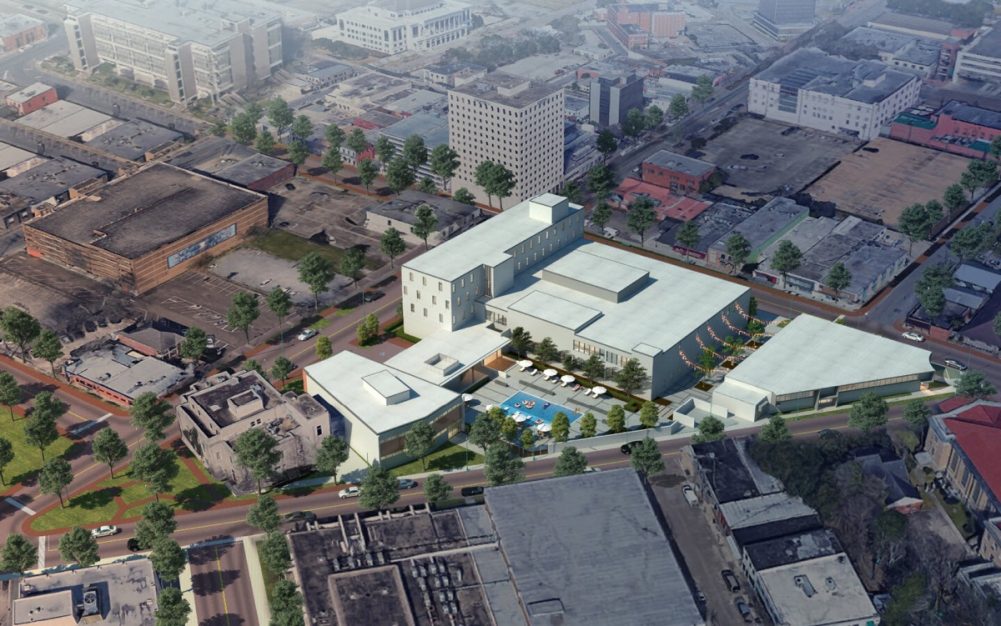 Continuing down Jefferson Street, Pamplona Restaurant & Bar has added outdoor seating for guests looking to enjoy a bit of fresh air. And there is now permanent bike racks in front of the Wurst Biergarten.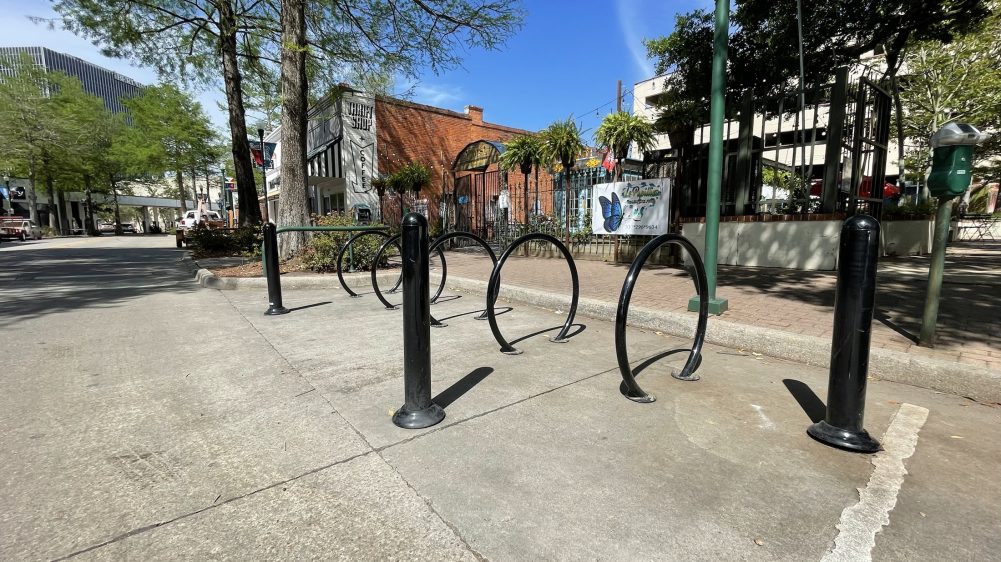 Continuing our walk, we passed by the coming soon Vestal Restaurant and Luna Bar & Grill, which are very close to opening, according to the fabulous Anita Begnaud, Downtown Development Authority's CEO.
We also had to check out the progress of the Opportunity Machine's(OM) new digs, also located on Jefferson Street, which is the former Plaza nightclub. The plans are to relocate the OM to Downtown Lafayette to be more involved with the local businesses that are taking advantage of their resources. Click here for more details.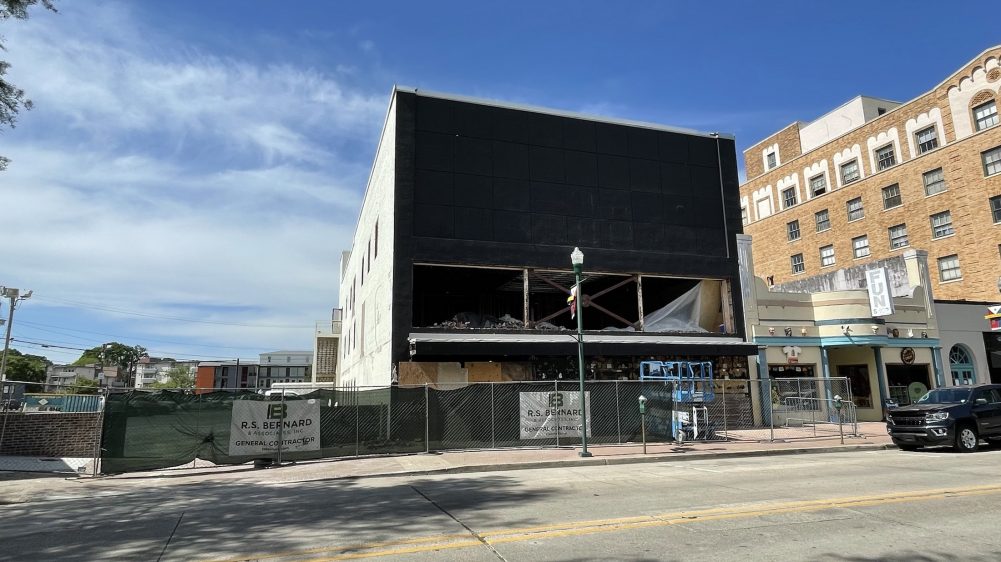 The Grouse Room, who relocated to Downtown Lafayette from Parc Lafayette last year is also taking this time to buildout a large outdoor courtyard complete with a performance stage, lots of outdoor seating, and greenery. We tried on multiple occasions to get direct information from Grouse Room's owner, but unsuccessful—moving on.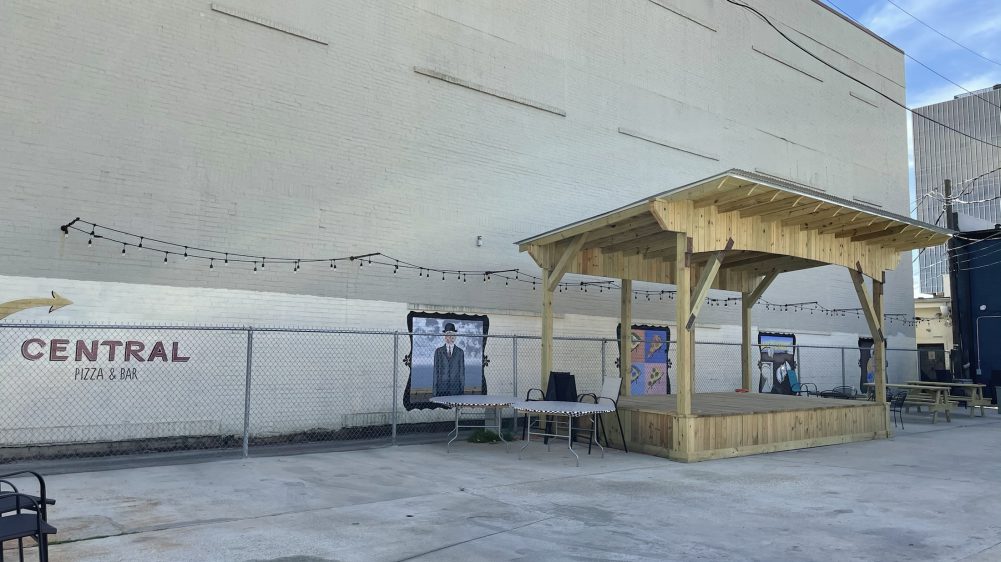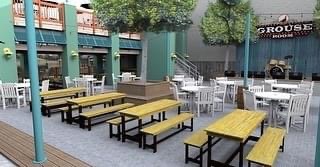 We also spotted a mural being painted by a local artist, which is something that the district has been promoting. Art & music is what makes our little community feel like we have culture(because we do), and being reminded that we are so unique in our ways of life, it is nice to see that visually throughout public spaces. We didn't want to bother the artist, but whoever you are, great work! By the way, the French saying "Soyons Créatifs" means, "Let's Be Creative!".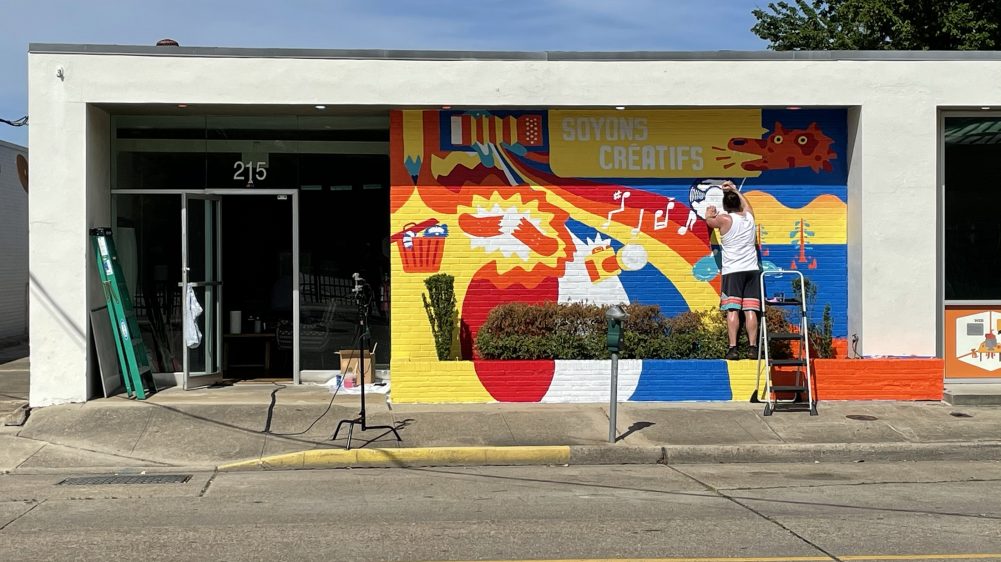 A lot is happening in Downtown Lafayette, most of which is "in the pipeline". Many Downtown spaces are being renovated, are for lease, for sale, or perhaps they are pending; a sign that more is coming. Nearing the end of Jefferson Street, across from Rêve and Waitr's headquarters, is a property that remained vacant for a while, no not DatDog's former space, but the spaces just a couple of doors down. Local real estate professional, Setareh Mirian-Delcambre and local developers are renovating the spaces to be leased as boutique and shop space. It's an investment that will show business owners who are interested in the potential of what a downtown space could be for them.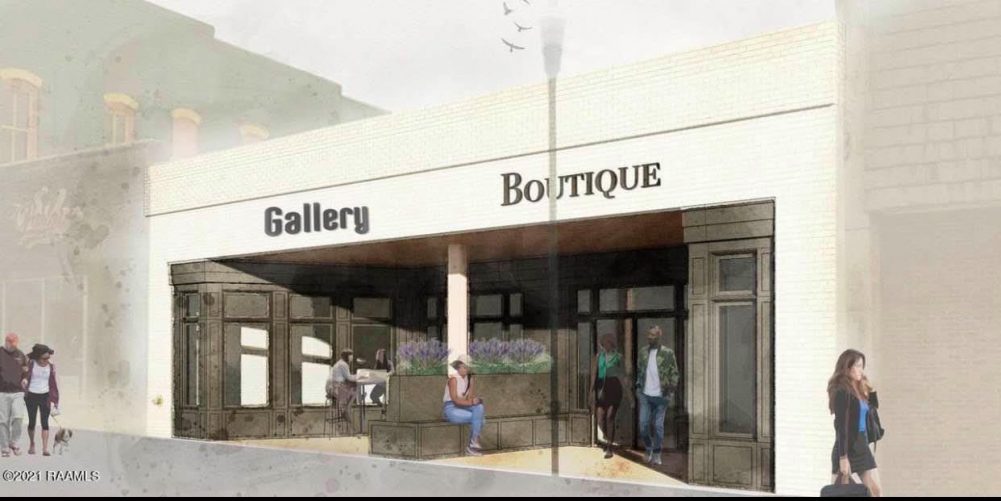 "We're taking a large, out of commission nightclub that had become an unsightly eyesore and breathing life back into it as smaller, more affordable retail units that can utilize the large front patio and create more foot traffic and vibrancy—much like Downtown properties used to be!", says Delcambre. "Downtown is doing so well but still has plenty of room for growth and improvement."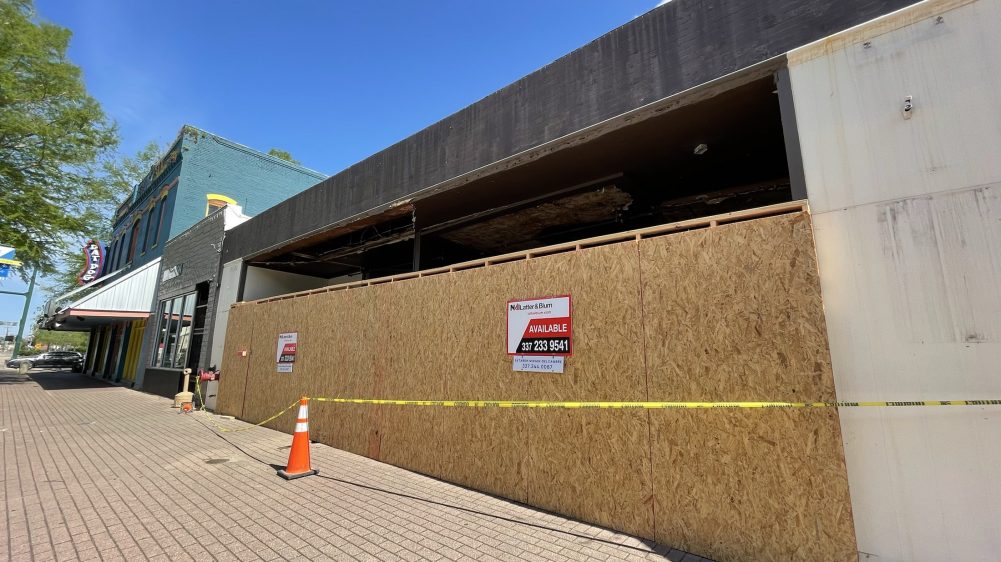 Lastly, we reached out to Downtown Development Authority's CEO, Anita Begnaud, to get the current information about what's in this "pipeline". Last week, they held a Lunch N Learn, which I was going to attend, but had an opportunity to tour another development that is soon to kick off. Thankfully, Anita was kind and sent over the recording and highlights of this event so that I can share them with you all.
Monroe Apartments (76 units on LPTFA's property) is slated to begin soon. Find more on that here.
A new residential property with about 100 units is in the pipeline, more on that coming soon.
The Buchanan Parking Garage's Phase 1 will be under construction in May. It's a 6-month project and is set to be re-opened by the end of 2021. Phase 2 will include elevators, opening up stairwells, and façade renovation.
A new inclusive and accessible playground for Parc Sans Souci is in the works, DLU is partnered with United Way of Acadiana for SOLA Giving Day to help to fundraise for the project.
More Parklets are coming soon, those have become popular for Downtown Restaurants that want to expand their seating outdoors. More details about this are coming soon.
Electric Scooters aren't making a comeback, yet. There is a lot involved in their return.
Improvements to the parking program and management for downtown are happening with LCG's recently signed contract with Park Mobile, a tech company that allows parking guests to use their mobile devices to pay for parking without having to race back to add more time before that meter person slaps you with a fine.
There are plenty more things that we could have mentioned, but we only have the attention span of a spider monkey. We will continue to watch some of the key projects happening downtown and if we can—with business owner cooperation—we will update you guys.