In the latter portion of 2018, the old Federal Courthouse in Downtown Lafayette at 705 Jefferson Street sold for $1.4 million to OFCH, a private entity managed by David Weinstein and Edward Kramer III.
OFCH was selected amongst four other entities from an RFP to redevelop the once active courthouse building.
Fencing recently went up around the downtown property with a sizable demolition permit out for work to move ahead.
According to proposed plans to redevelop the 88,400 SF property, including all 3 buildings, the project would consist of creating 65+ residential apartments, 25,000 SF of commercial space, a pool, a clubhouse, and common area amenities. We attempted to confirm these details with no such luck. However, the renderings we were provided —shown above & below— do lend credibility to the proposed plans.
No tentative completion date set, but is estimated to be 2021-2022.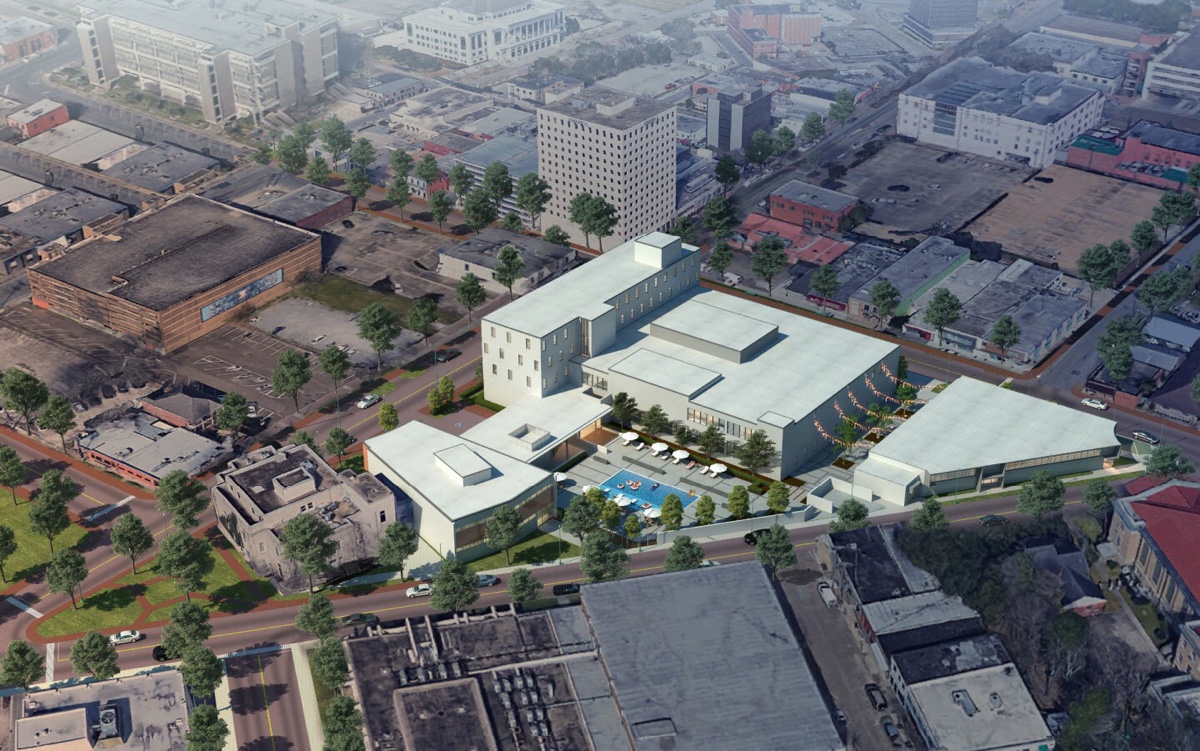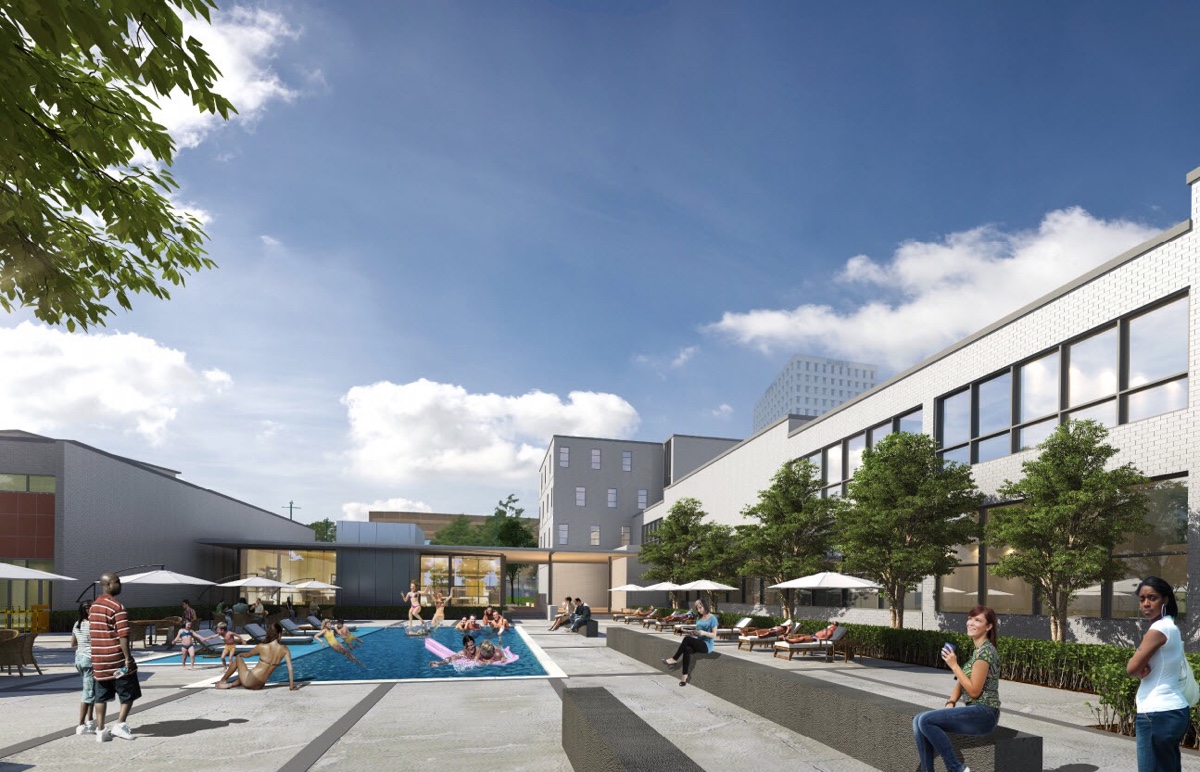 Renderings showing proposed redevelopment.
All images below are the property of Developing Lafayette.