Opportunity Machine(OM) is relocating and expanding into a historic Downtown Lafayette building built in the 1940s, formerly a nightclub, located at 314 Jefferson Street. The building was originally Knight's Furniture and later Lee's Furniture under new ownership.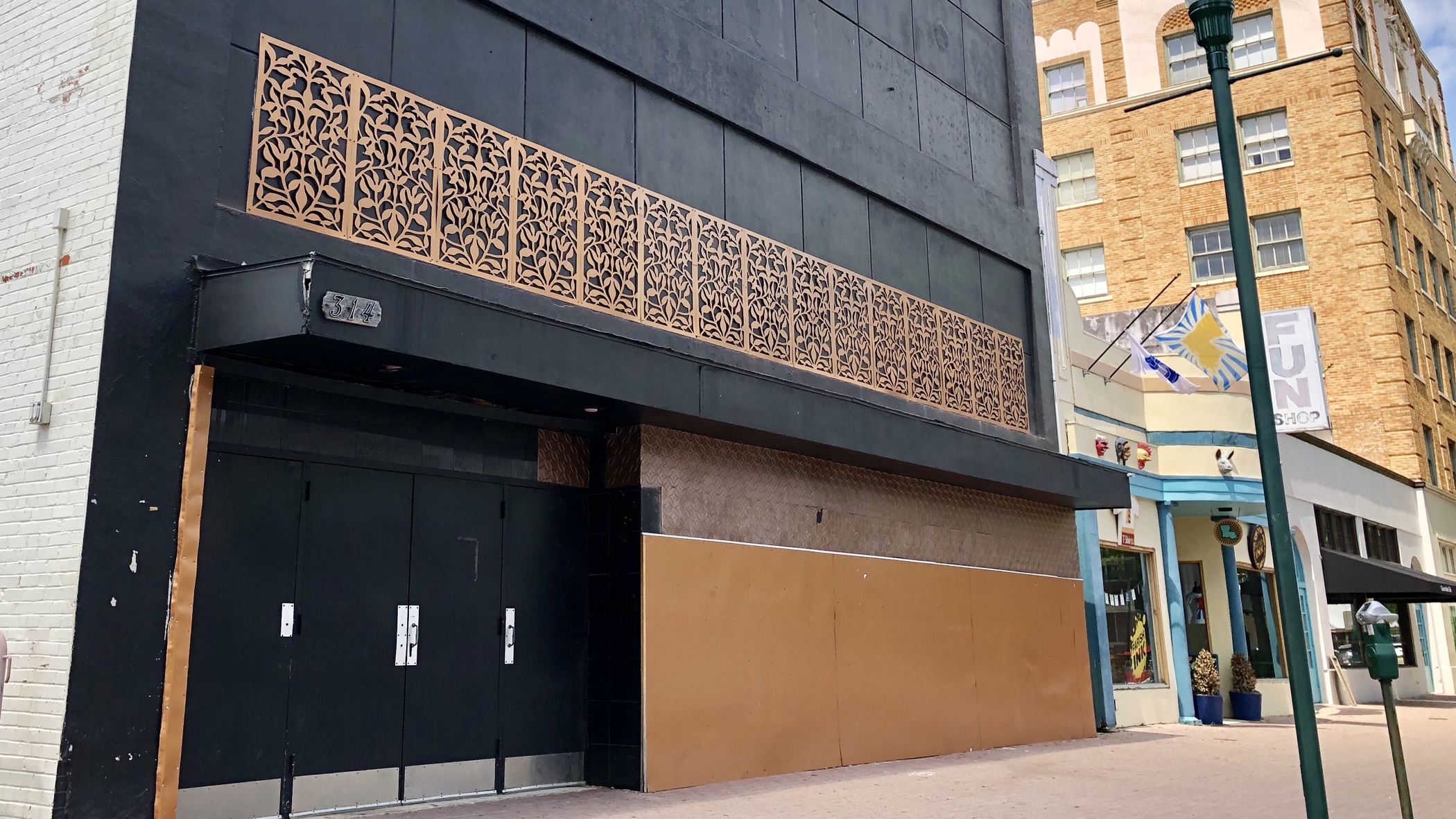 The Opportunity Machine's newly purchased building, a former nightclub, located at 314 Jefferson Street.
Opportunity Machine's new location will house OM's members, bringing over 80 new businesses to Downtown Lafayette, and is projected to be ready—after extensive renovations—in 2020. Measuring over 22,000 SF, the new OM space will contain varying levels of co-working space amenities, hot-desks, private desks, private offices, conference rooms, call rooms, training room, administrative offices and more.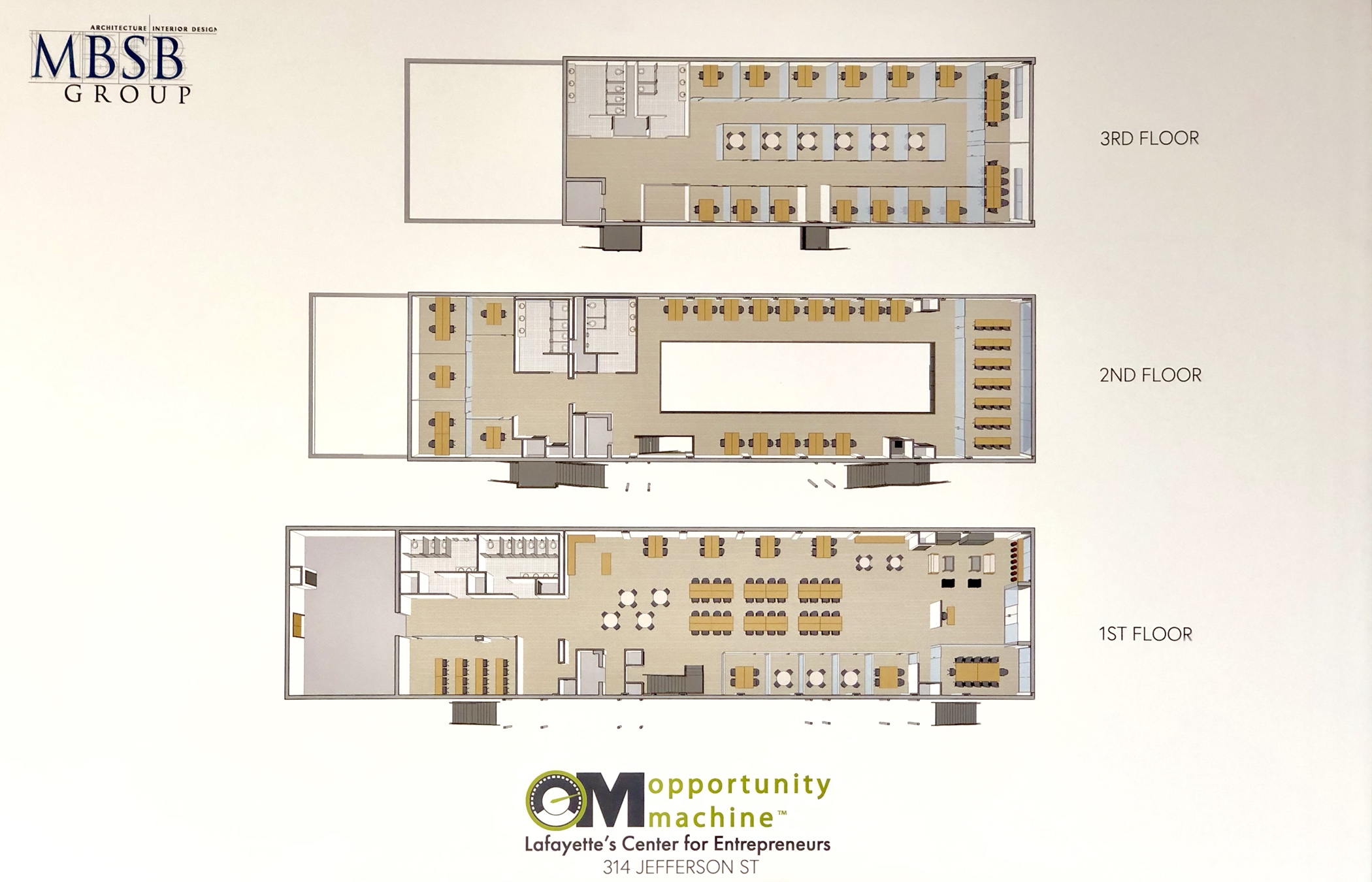 The future floor plan for the historic building at 314 Jefferson.
"When it came time to look for a new home for the OM, the repurposing of this distressed, historic structure was the obvious choice," said Tom Cox, Chairman of the OM Board. "I have seen the OM transition from a machine to an engine. Along with all of our economic development allies, we are excited to bring you this new facility. We look forward to working through what it can become to the community in the coming weeks."
The economic impact of the OM is more than $149 million. This number includes 72 companies that have reported more than $2.1 million in total investments. These companies employ more than 363 Lafayette Parish residents, who are estimated to receive more than $19 million in wages. As a conservative measure, OM members contribute more than $85.9 million in value-added to Lafayette Parishes total gross domestic product. Indirectly, the OM supports an additional 289 full-time equivalent jobs in the local economy.
"As a nationally recognized fiber community, it is essential that Lafayette establishes an 'Innovation District' where high growth firms, tech and creative startups can thrive," said Lafayette Mayor-President, Joel Robideaux. "Ideally, these districts facilitate the creation and commercialization of new ideas and build on the qualities of a close-knit, collaborative community. Today's announcement is the first step in establishing a hub for Lafayette's Innovation District."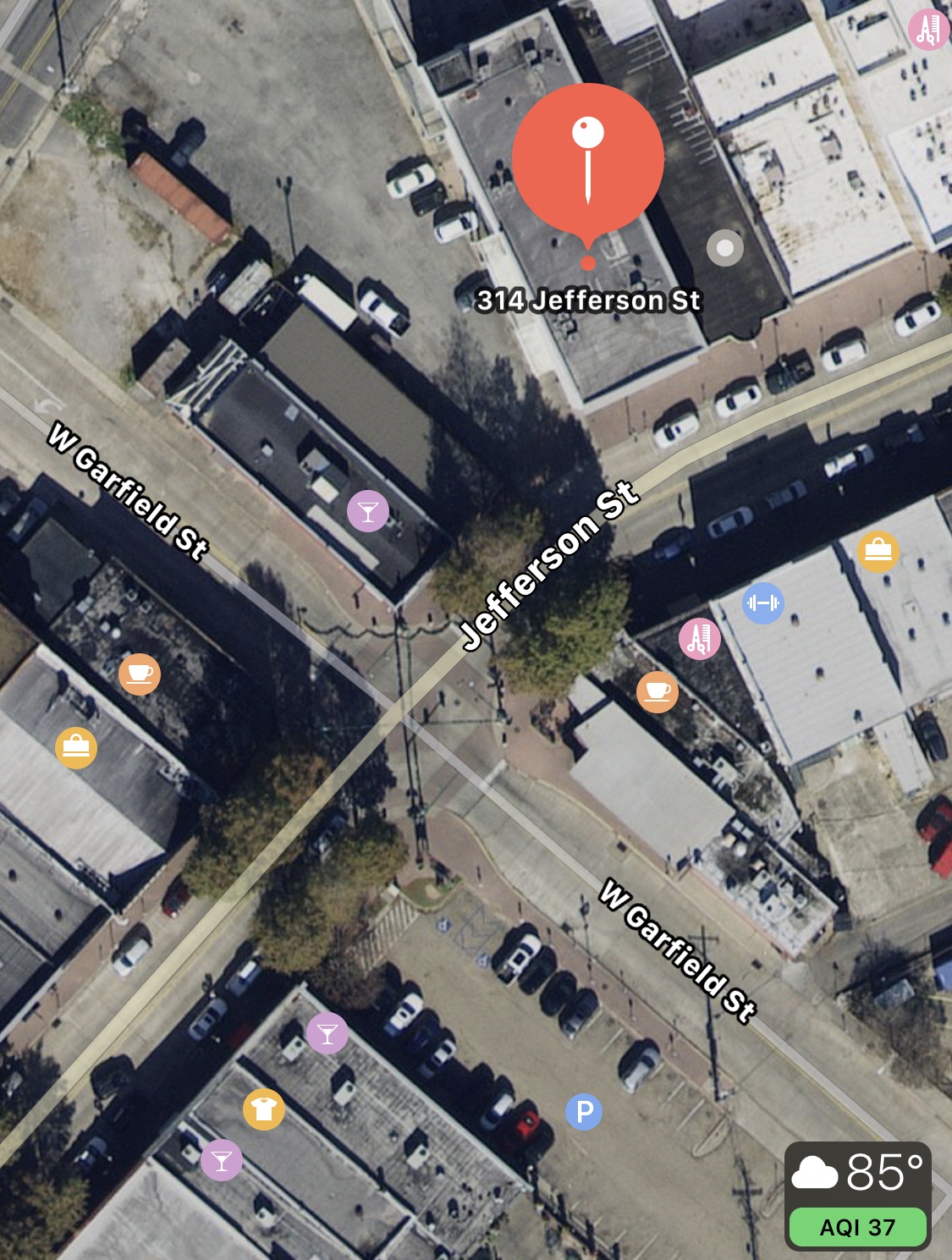 Below is a continuation of the full press release provided by LEDA and the OM:
"Small businesses are cultivated and supported through Federal, State and local programs in Louisiana," LED Secretary Don Pierson said. "From entrepreneurial startups to small business expansions, Louisiana offers a comprehensive array of educational, marketing, managerial and financial programs that support small business success. Today's announcement is a great example of how Louisiana Economic Development and your local economic development organization, LEDA, partner to support the growth of Louisiana small businesses. We recognize that small businesses are a critical priority and providing them with resources is absolutely necessary in building a vibrant economy."
"As Lafayette competes for talent with other southern cities, as well as those across the country and globe, we must continue positioning our Downtown as a thriving and evolving technology ecosystem," explained Anita Begnaud, Downtown Development Authority CEO. "The OM locating Downtown affords us the opportunity to incubate companies in our vibrant city center in hopes that they will make the decision to permanently locate here, resulting in their employees living, working, and spending their resources Downtown."
LEDA's goal is to build upon the successes of the OM and to ultimately fill every empty office space in Lafayette with OM graduates. In recent years, several OM graduated members have scaled up and established themselves in Lafayette, a few examples are:
• Rader Solutions, IT security company founded by Chris Rader, graduated from the Opportunity Machine in 2015. They then moved into a 2,700 square foot data center on the second floor of the LITE building at 537 Cajundome Blvd. The company has grown to 30 full-time and five part-time employees and provides technology solutions for businesses both locally and nationally.
• Waitr, a food delivery app founded by Chris Meaux, incubated in the Lake Charles SEED Center, then accelerated through the Opportunity Machine and graduated in 2017. Waitr operates in over 500 U.S. cities and has expanded to two locations in Lafayette— 1100 Bertrand Dr. and 214 Jefferson St. Their recent expansion to downtown will help create 200 new direct jobs with an average salary of $55,000 with benefits and an estimated 227 new indirect jobs in Lafayette Parish.
• The Integration Group of Americas (TIGA) is an operational technology systems integrator that began operations in March 2017 in the OM and announced the expansion of its U.S. Operations Center in downtown Lafayette later that year at 201 West Vermilion St. The company started in Lafayette with one employee, John Miller, and has grown to about 80 employees across Louisiana, Texas, Oklahoma, Colorado, and North Dakota.
• StoneWall is a multidisciplinary engineering group, founded by Justin Courville and Blaine LaFleur, that graduated from the Opportunity Machine in 2018. The company focuses on solving problems through engineering, product design, equipment certification, and CAD and drafting for innovators across industry sectors. StoneWall currently has 15 full-time, five part-time and five contract employees at their location at 600 Jefferson St.
• Aerobotics, a UAV "Drone" technology company co-founded by Eric Langlinais and DaCoda Bartels, graduated from the Opportunity Machine in 2019. Aerobotics was acquired by Grand Isle Shipyard for use of their industrial inspection and survey services in the energy industries. They were the first Louisiana company to use drone technology for offshore platform inspection as a safe and efficient practice for asset management. Aerobotics has signed a lease agreement to occupy space at 201 Settlers Trace Blvd., where they will run Grand Isle Shipyard's Drone Division.
"This is a very exciting development for Downtown Lafayette and Council District 3," said Lafayette City-Parish Councilman Pat Lewis. "LEDA has always been central to collaborative and results-driven strategies that have transformed economic development in Lafayette Parish, eliminating the need for individual stakeholders working in isolation to grow our economy. With the expansion of the Opportunity Machine to this Jefferson Street facility, such collaboration will now be immersed among allies such as the Downtown Development Authority, the Lafayette Convention and Visitors Commission, and the many other business and industry entities that comprise the downtown footprint," added Lewis.
The OM grows business and entrepreneurship by incubating innovative, creative and forward-thinking businesses; many of OM's current tenants are doing just that:
• Digital Twin Studios (DTS) is a learning development company that specializes in immersive and interactive training games in AR, MR, VR, and 3D environments. Traditional training achieves 10-50% information retention rates where DTS learning experiences can achieve up to 90% information retention.
• Southern Integrated Solutions & Consulting (SISC) works in industrial automation using Process Hazard Analysis, engineering and design, installation, commissioning, and validation.
• Mozi is a social communication platform that will open lines of communication and socializing within your circle- putting focus on users' preferences.
• Touchstone provides research-driven behavior analytic services to children and adults with Autism Spectrum Disorder and those with learning and language differences, as well as schools, businesses, and organizations to improve productivity and staff retention.
These are only a few examples of companies that Opportunity Machine is working with today to develop and grow in the Lafayette community. LEDA is confident that bringing companies such as these to the new Opportunity Machine location will aid in re-engaging the development community to boost Lafayette and Acadiana's economic activity.
"I am so proud to have the Opportunity Machine in my House district," said State Representative Vincent Pierre. "This project will lead to decades of technology and grow companies born right here in Lafayette. It also has the added benefit of putting what's now a distressed building back into commerce. Together we can create a more expansive community of innovators"
"By purchasing and renovating this building, located in my Senate district, LEDA and the Opportunity Machine are making a bold statement about the direction we are taking Lafayette," said Senator Gerald Boudreaux, "The startups that incubate and grow as a result of this center can lead the way to diversification for generations."
"The success of the Opportunity Machine's members and graduates embodies the entrepreneurial spirit of the region that was the impetus behind creating the Opportunity Machine in 2009," said Gregg Gothreaux, LEDA President and CEO. "The OM has always been about showcasing the best of the region's wildcatter mentality. As the OM continues to expand its services, and now its physical footprint, the entrepreneurial community in the region is poised for continued growth and success. We stand by our pledge to fill every empty office space in Lafayette with OM graduates."