Mama Reta's Kitchen, a popular Southern-style restaurant serving up fried chicken, seafood, gumbo, and a little mix of everything, is coming soon to Lafayette.
The new location of Mama Reta's Kitchen will be located in the former Wok 'n Roll space at 6699 Johnston Street, next door to the Carson Animal Hospital that is also undergoing expansion.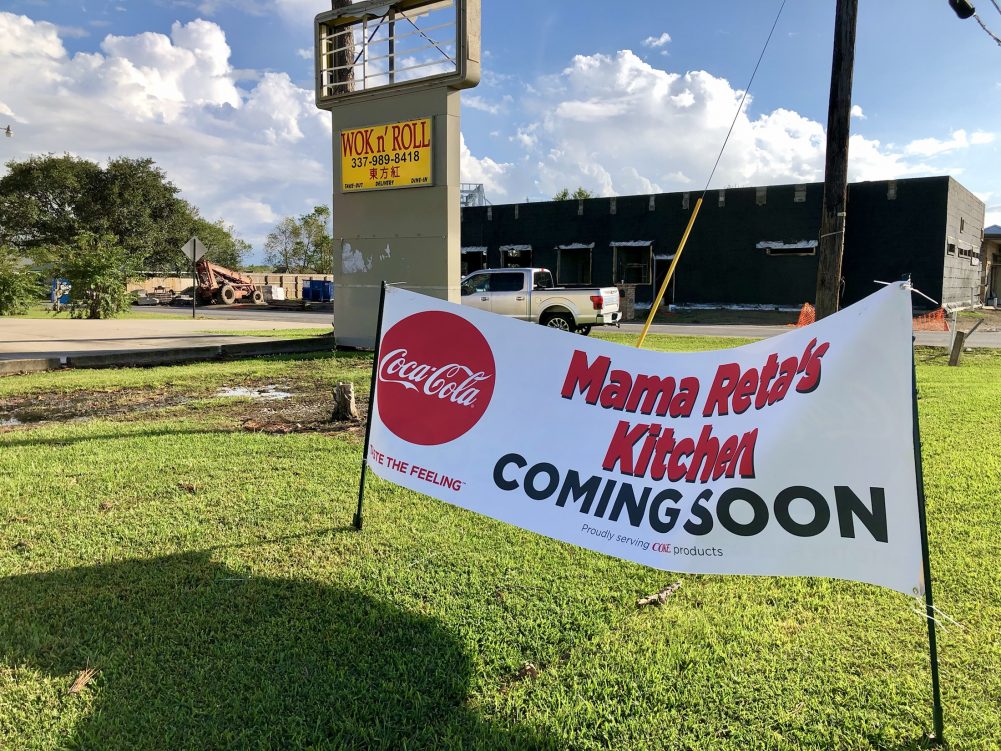 A large sign with "Mama Reta's Kitchen Coming Soon" is posted near Johnston Street. We reached out to the Mama Reta's Kitchen Facebook page to confirm that this was going to be their restaurant. They responded with excitement saying "Yes!!!". We tried to get a little more information about the new location like when it is expected to open and a few other details, but they did not comment on those specific details.
According to the Mama Reta's Kitchen Facebook account, it appears that the Lake Charles store may still be temporarily closed due to storm-related issues. They also recently celebrated a milestone; being in business for over 5 years.
If we get a tentative opening date for the new location of Mama Reta's Kitchen, we will share that here.
Until then, you can follow their Facebook account at https://www.facebook.com/mamaretaskitchen/.