Carson Animal Hospital, located at 6701 Johnston Street, is undergoing an extensive renovation & expansion project to provide room for growth and services.
The new 8,300 sq ft expansion will allow the hospital to offer a dedicated intensive care unit & advanced imaging for cases that are said to normally require a client to travel with their sick pet. The project will also allow for surgical and dental suites to expand to house advanced technologies with an emphasis on providing patients with an extensive decreased amount of invasive options.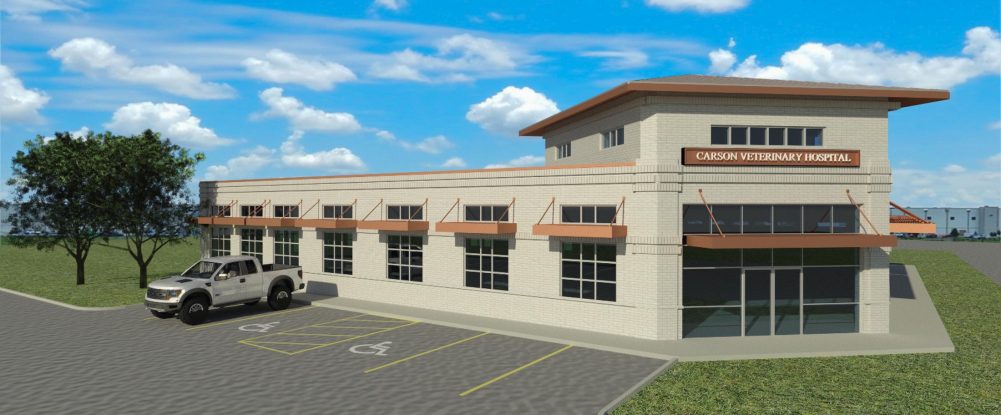 "The project was designed to ensure the hospital's facilities could continue to support the exceptional client service and medicine Carson Animal Hospital has been providing for 38 years."
In addition to medical services, Carson Animal Hospital will now be able to provide pet parents with a luxury boarding option where pets will enjoy the comfort and indulgences of individual suites, expansive runs, and a special outdoor play area. "This will all be under the watchful eye of your very own medical team.", says owner James Carson.
The expansion also addresses the stress of bringing your feline family to the veterinarian with a separate waiting area designed with cats in mind. There will also be a dedicated exam room and luxury boarding suites for every cat's purring desire.
A tentative completion date for the expansion is set for May of 2021.
If you'd like to follow Carson Animal Hospital, see their Facebook page at https://www.facebook.com/CarsonAnimalHospital/.