In December of last year, we shared that the Mid-City McDonald's, at 4555 Johnston Street, was remodeling the exterior of their building — they did just that.
The exterior looks a lot like other recently renovated McD's stores in the area. In our previous post, we weren't sure if the interior would get some love, but it has. The interior is also designed in accordance with other recently renovated stores.
Automated Ordering is here! This location of Mcdonald's now has the areas first automated ordering kiosk in Lafayette. The thought of an automated ordering system at fast food chains has been part of national conversations for a couple of years now. Though this McDonald's store isn't fully automated, it is certainly a step in that direction if the market adopts the change. For now, the store has two in-person cashiers that will gladly accept your cash payments, and if you need assistance they are there to help.
Big thanks to, Les, for the photos!
The last photo shows the automated system, plus, I have included a cool video of Casey Neistat trying out the self-serve system himself.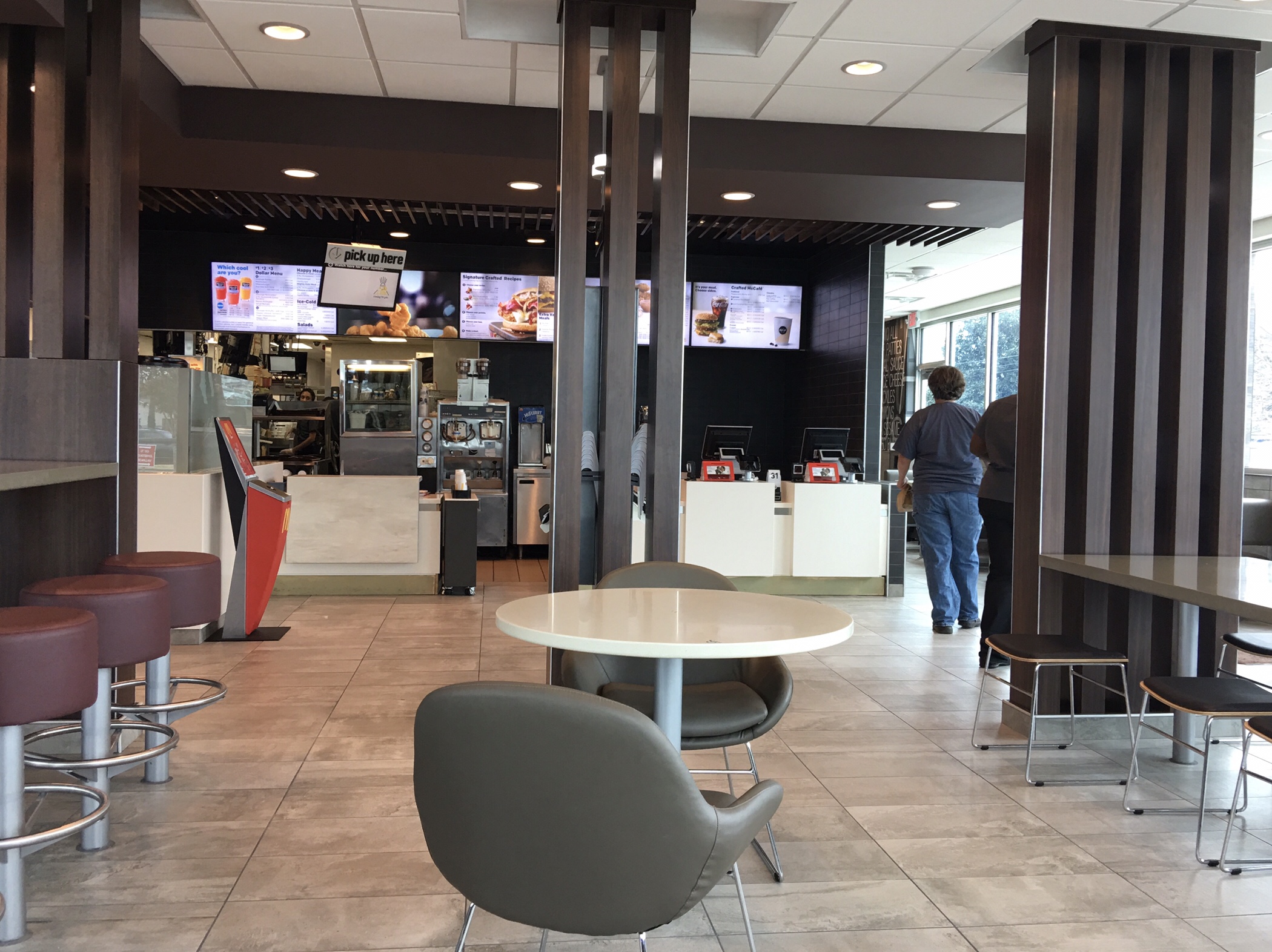 Newly renovated dining room.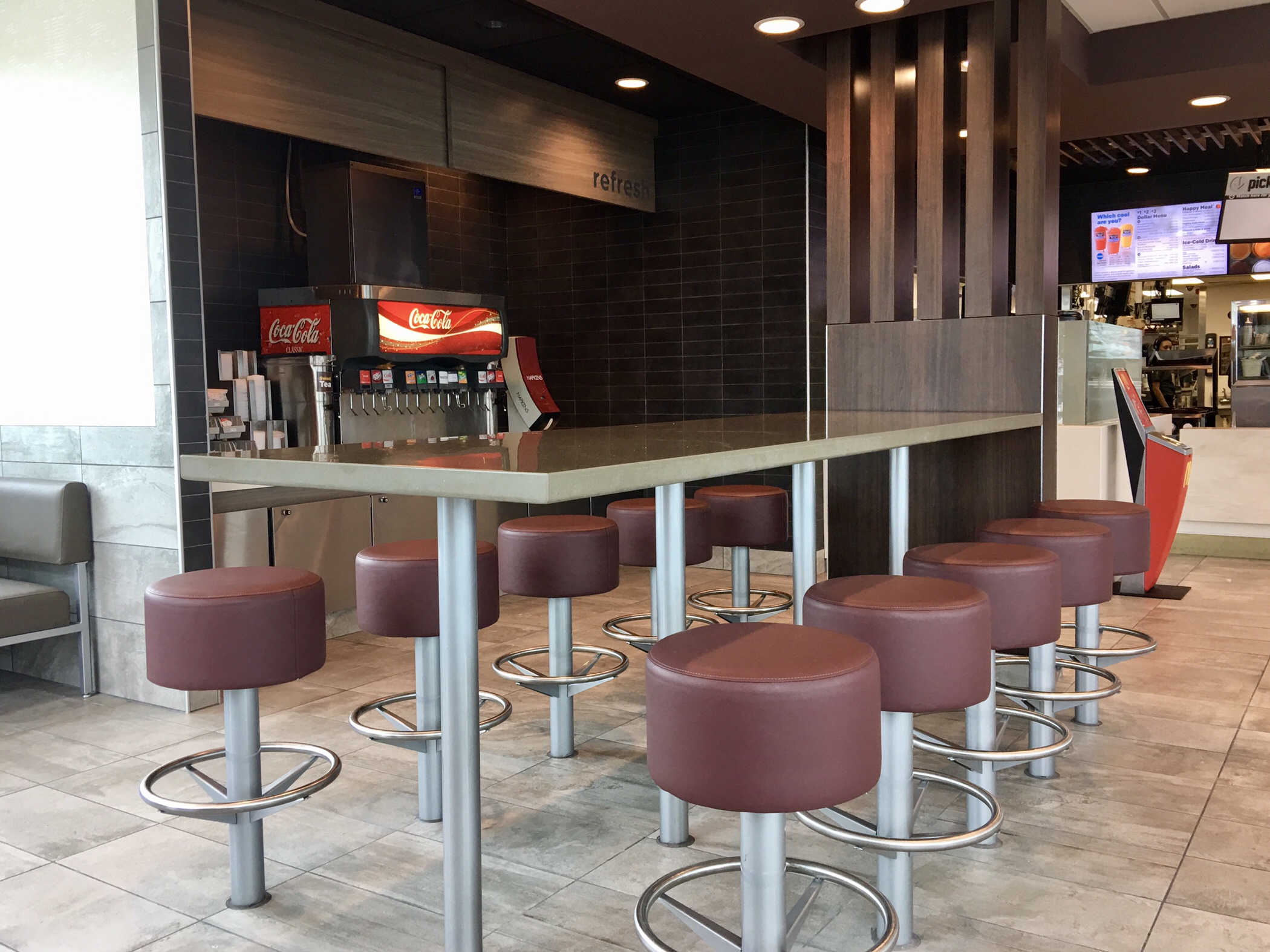 Bar style seating near drink station.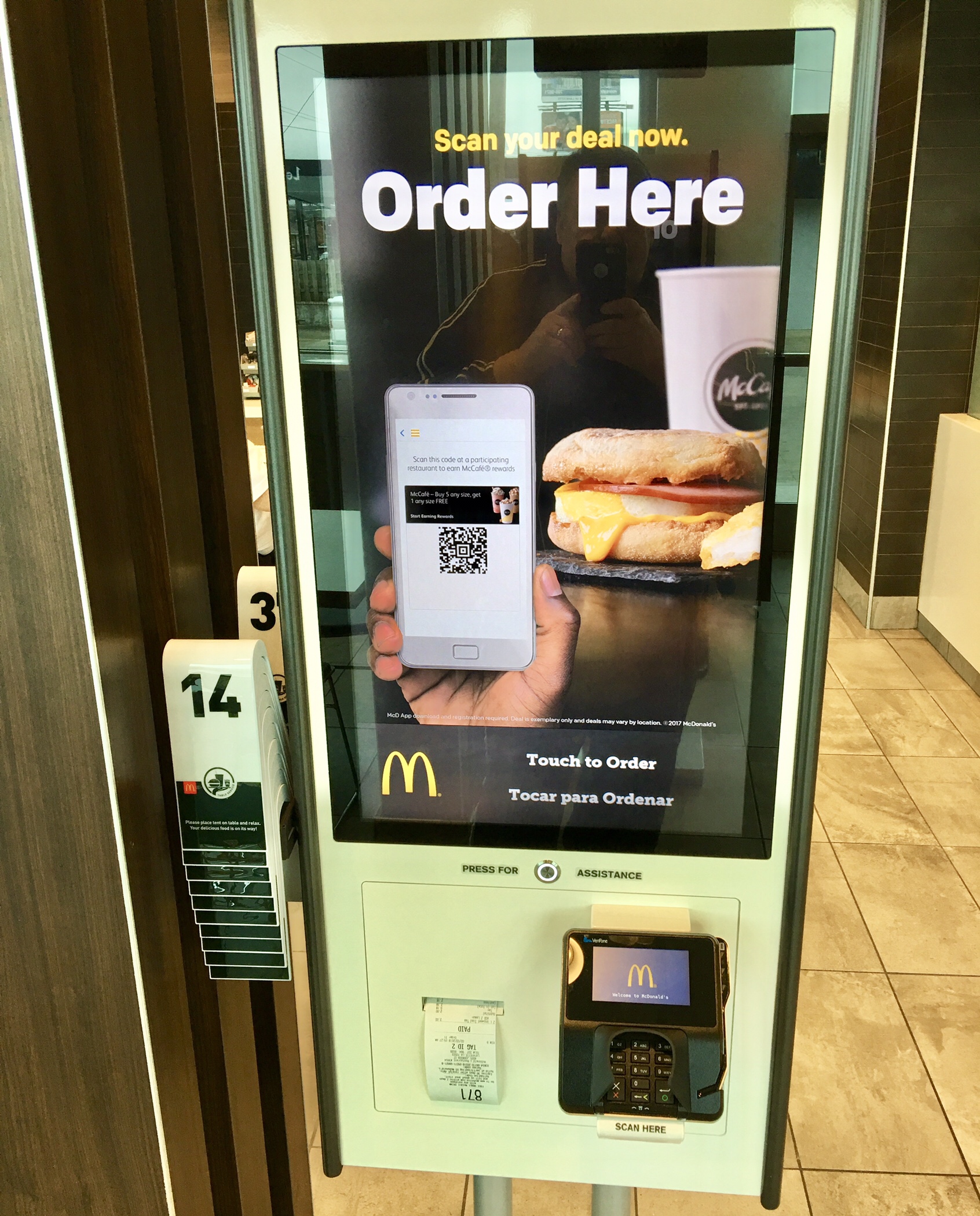 The all-knowing, and all-powerful self-serve kiosk.