What started with ground work over two and a half years ago, followed by a lengthy one-year nine-month-long construction phase, concludes with the all-new La Quinta Inn & Suites-Oil Center opening their doors.
The newly opened La Quinta Hotel, located in the Oil Center at 1321 W Pinhook, is now part of the collection of properties owned by Wyndham Hotels & Resorts. The design is the newest iteration of the popular hotel chains concept with much of the design catering to a younger—er, young at heart—demographic.
The price to stay is average for the area, topping around $120 after tax for a single nights stay. The amenities include the standard business center, a fitness center with a great variety of options, 40 person meeting room, covered outdoor seasonal pool, a stylish lobby with USB charging available, a nice breakfast space with hot items, customer accessible coin laundry room, and free parking—of course.
The rooms, as one should come to expect in a modern hotel, include a standard king bedroom, standard double queen bedroom, and king bedroom suites with large seating space for few. Handicap accessible suites are also available with all of the same amenities. Many of the rooms come with a shower, as it is the direction most modern hotels are going, but you have the option of getting a room with a tub for those that like to soak—like my lovely wife.
Please take a moment to check out the photos that we took for you guys of this actual property. The most interesting aspects of my work through were the bright pop of the color purple throughout the property, especially in the king suites, and the local photographs on the walls.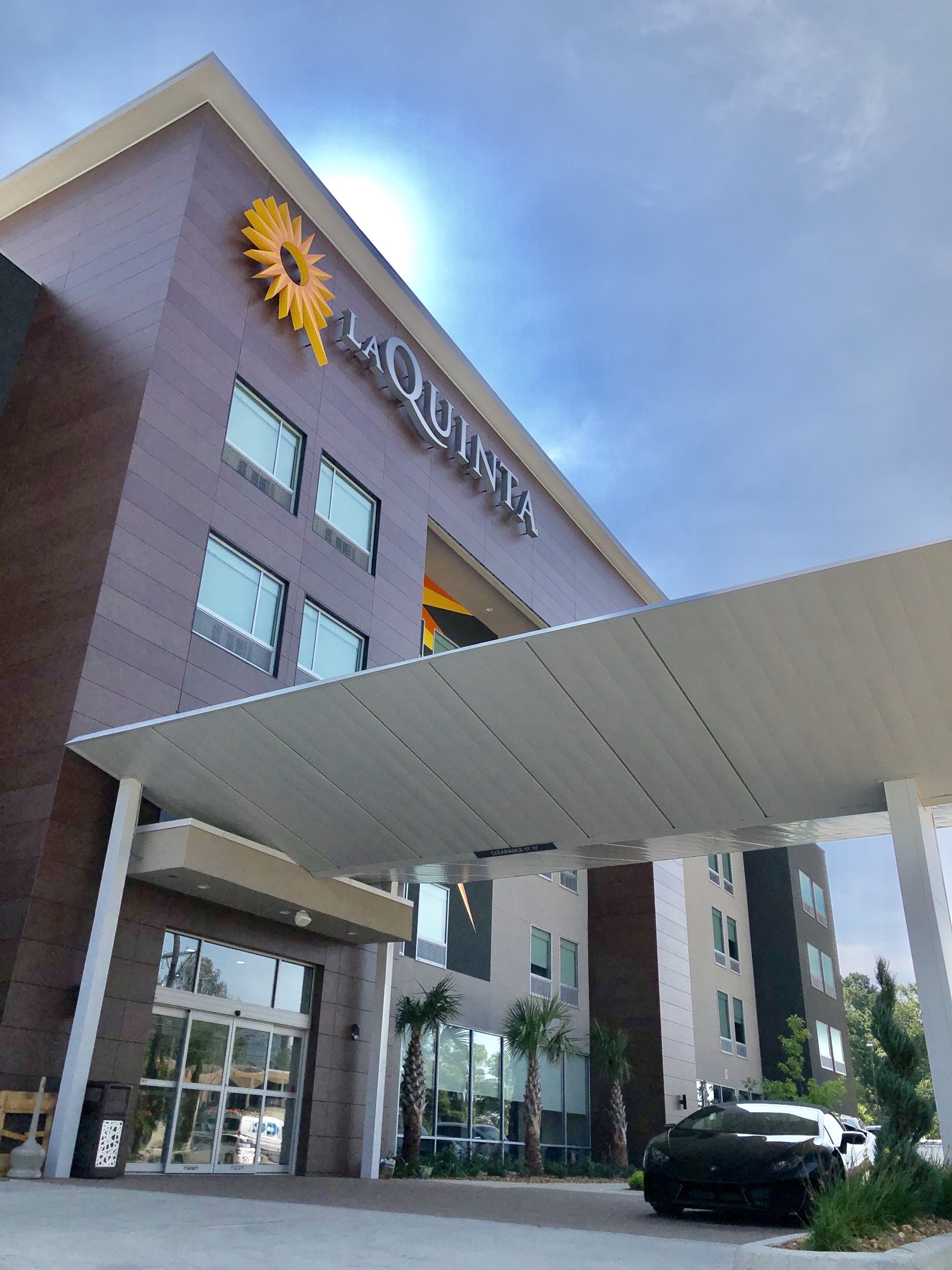 La Quinta Oil Center with Lambo in front.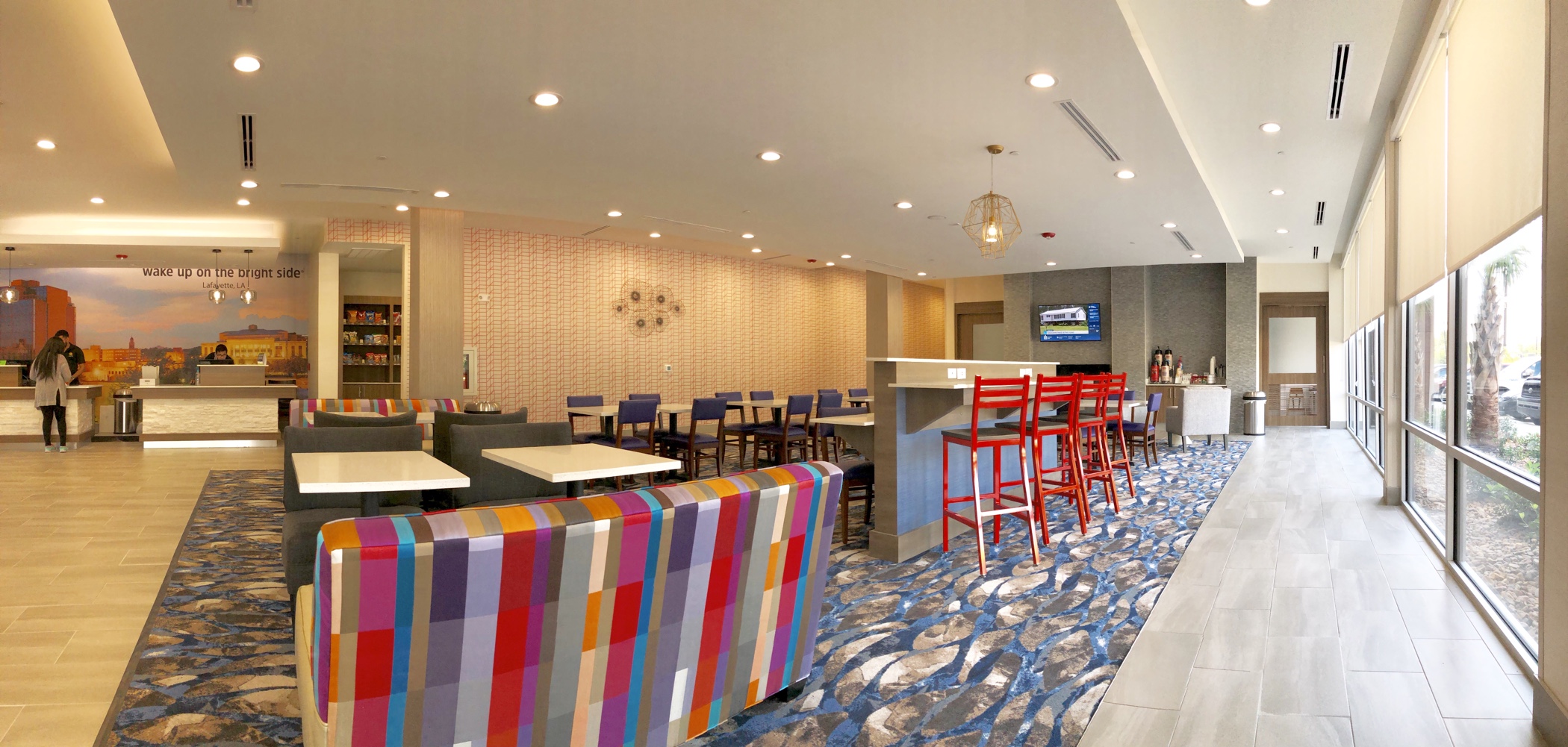 Lobby Shot #1.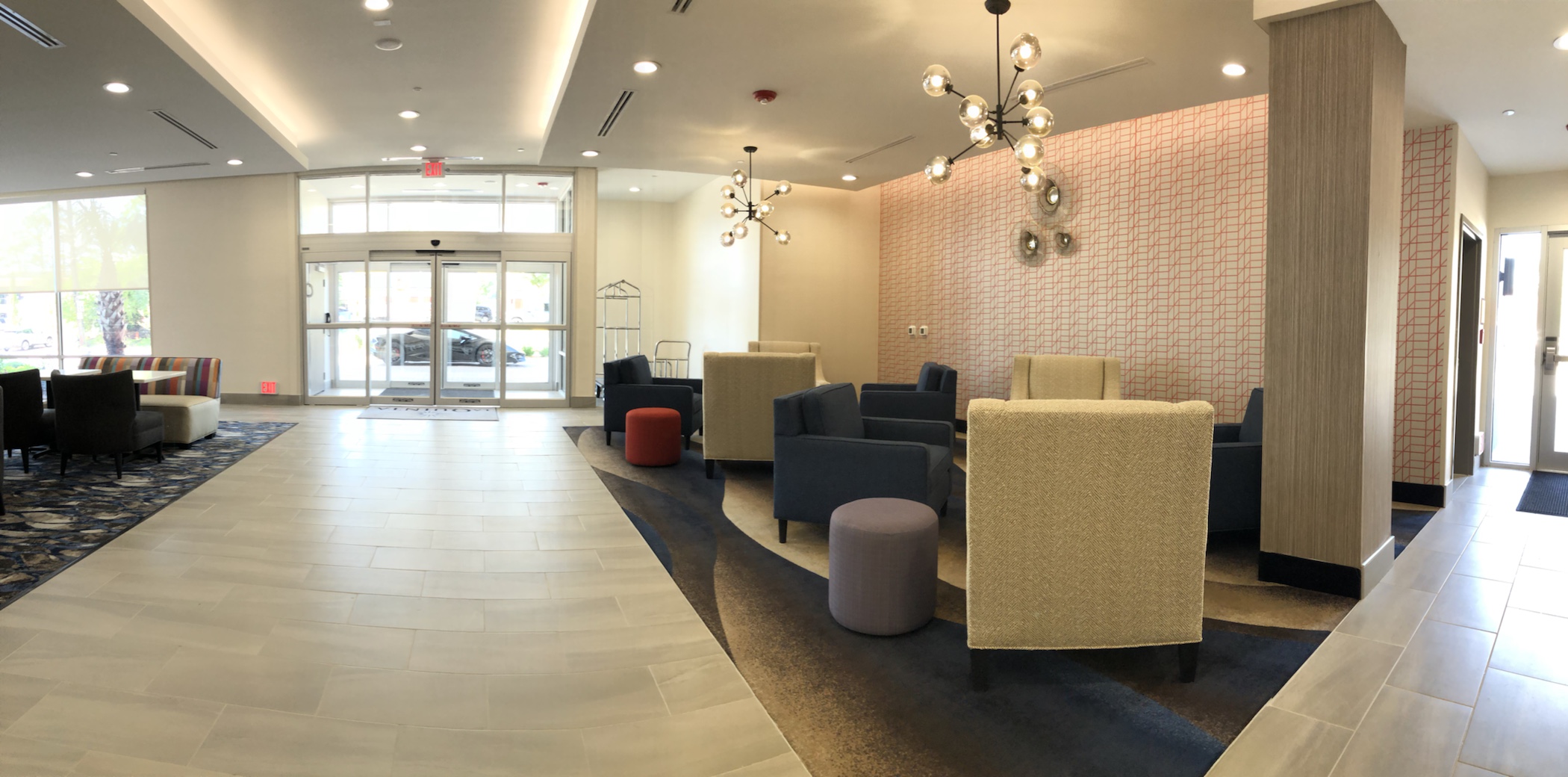 Lobby shot #2.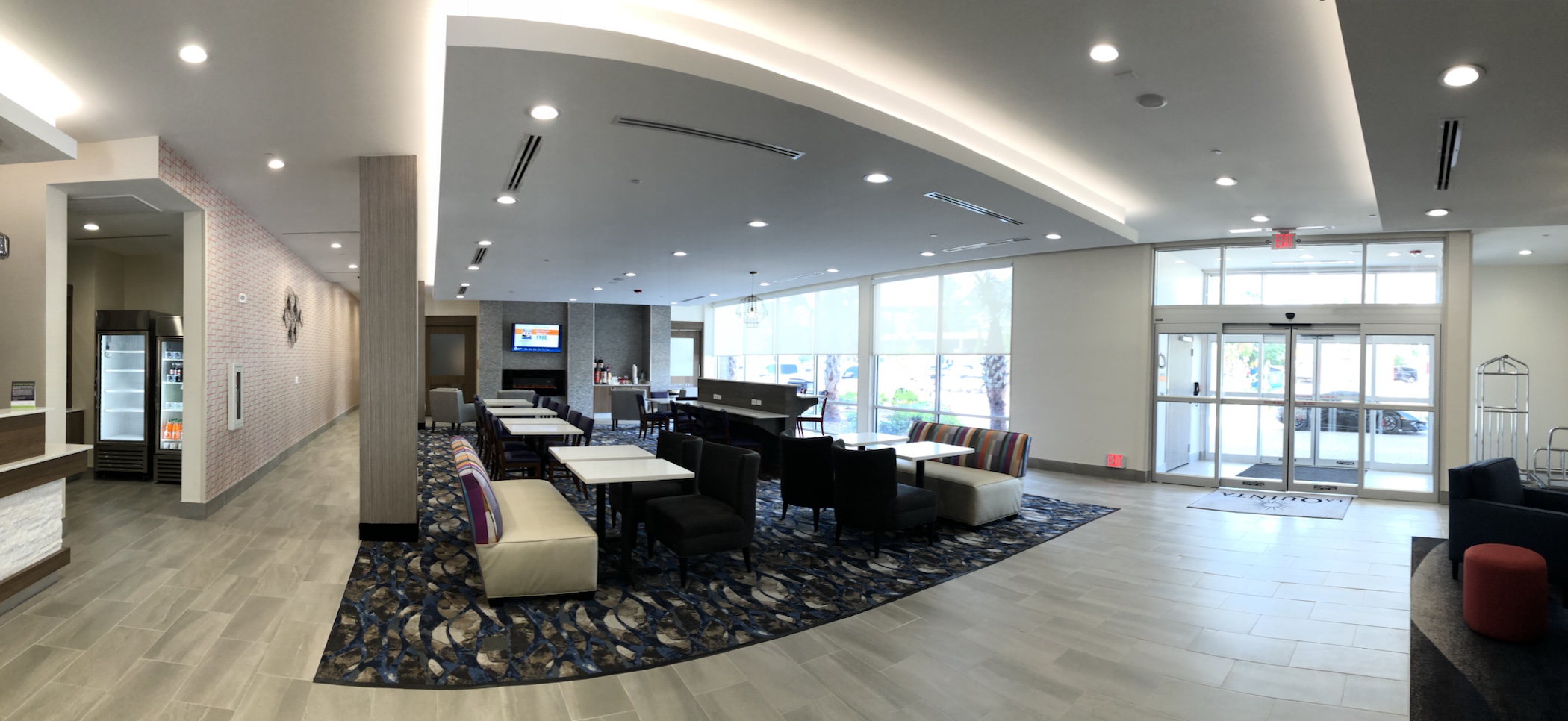 Lobby shot #3.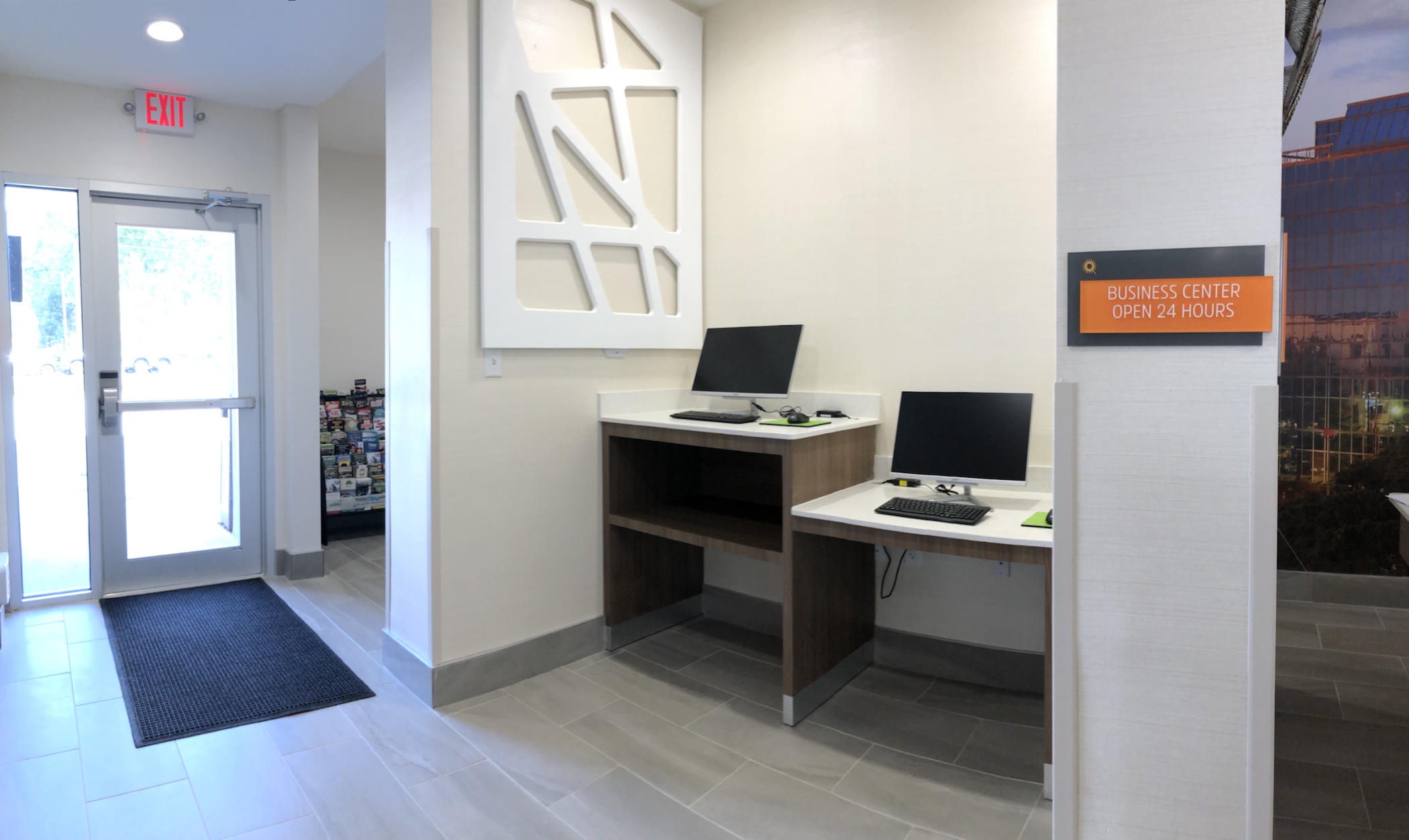 Business Center.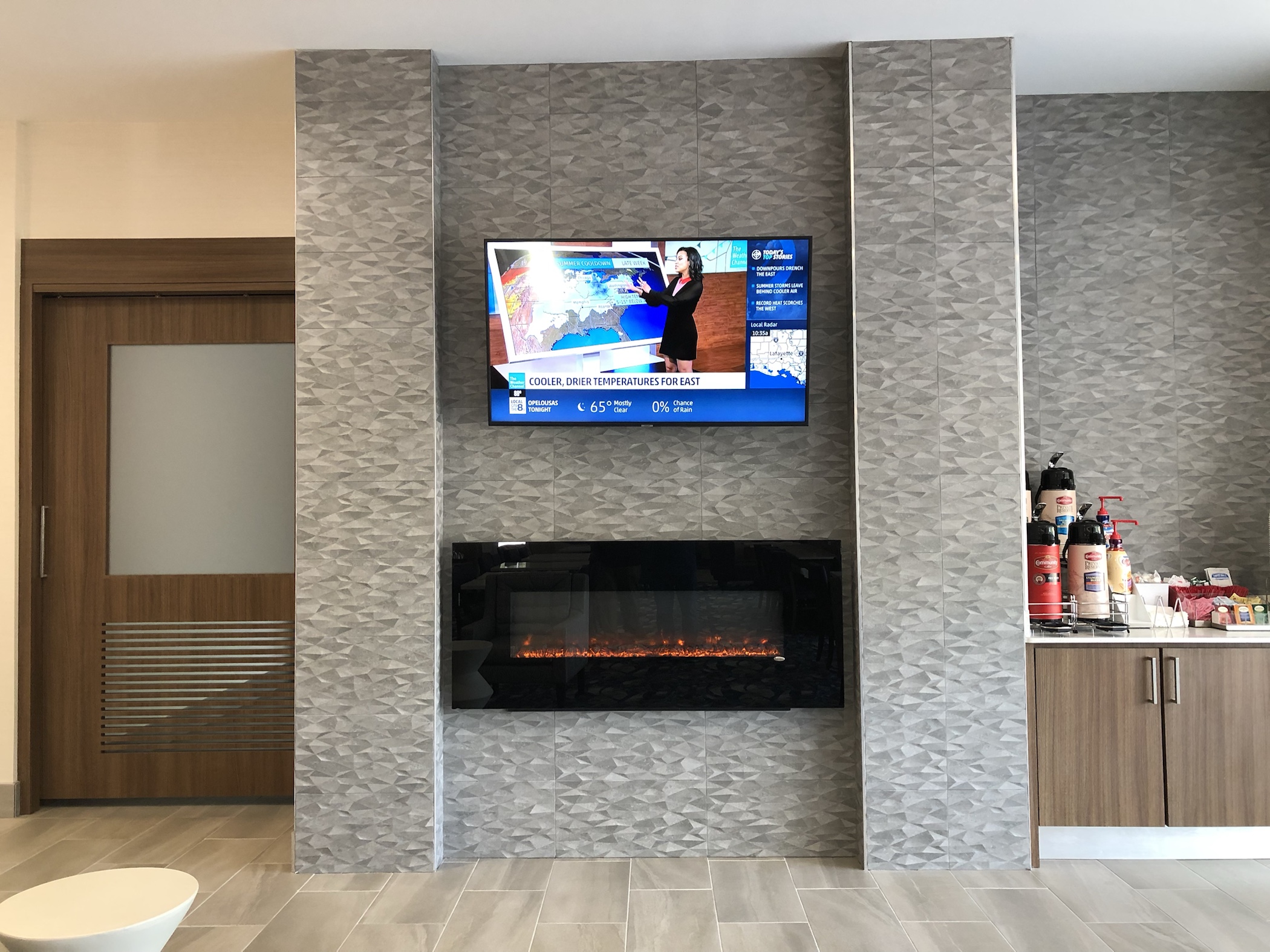 Lobby media & faux fireplace.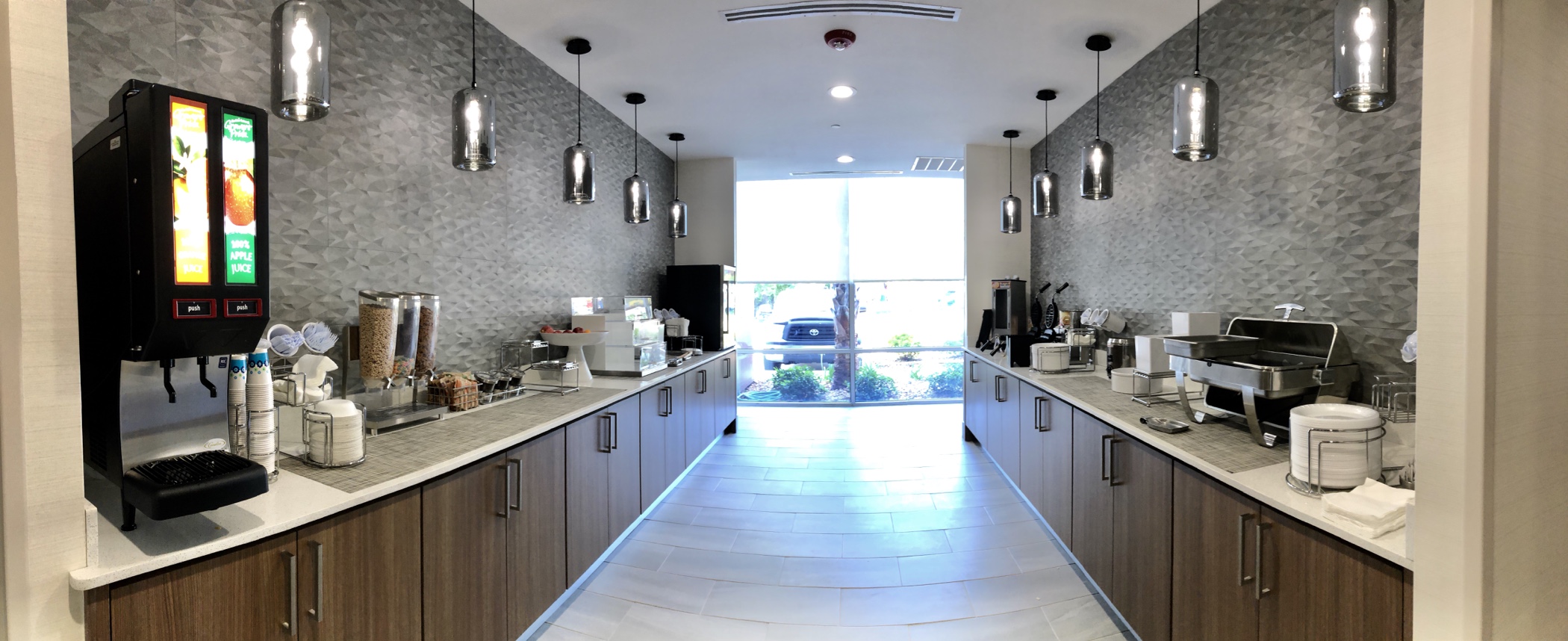 Breakfast line.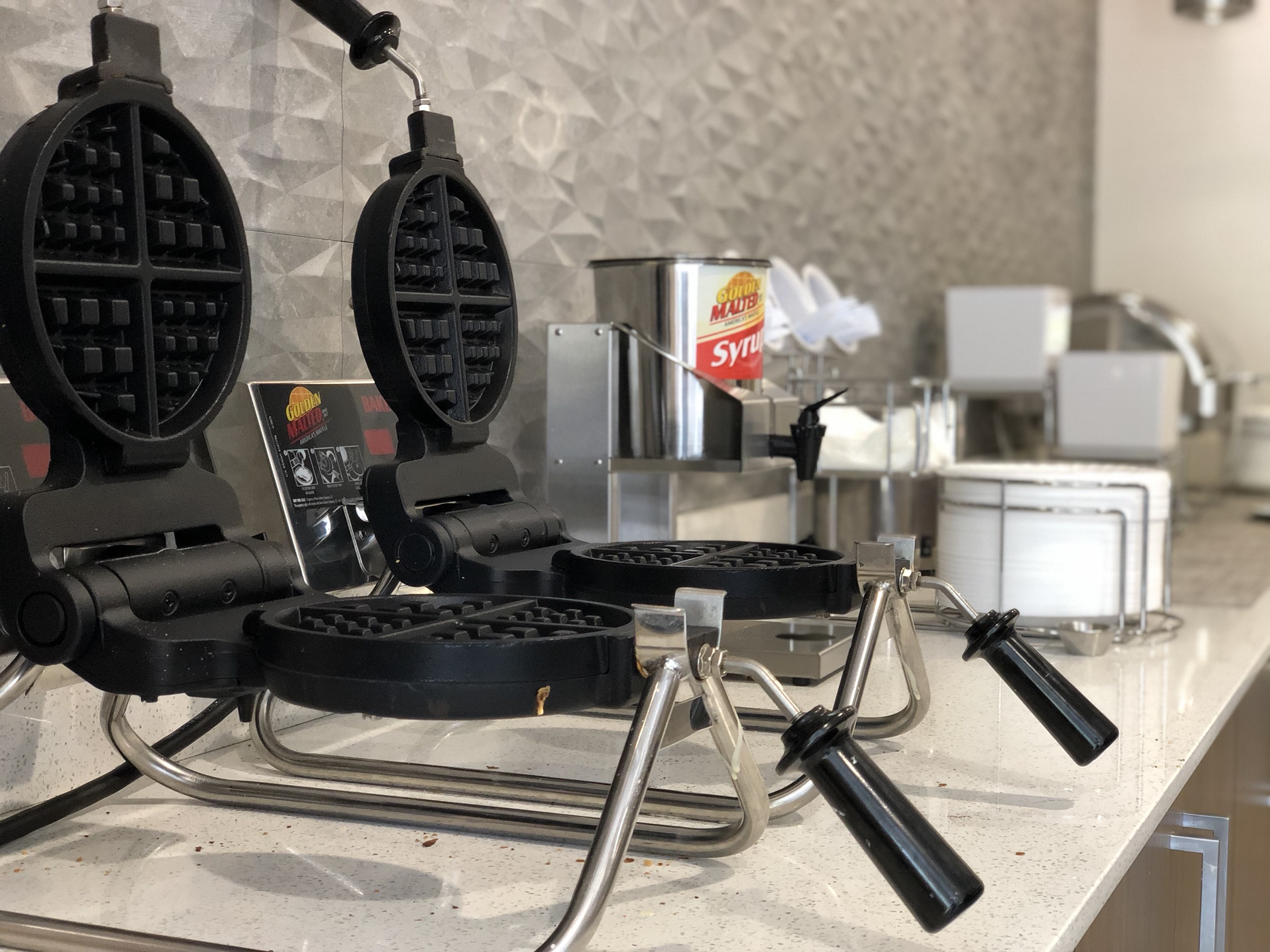 Waffle irons.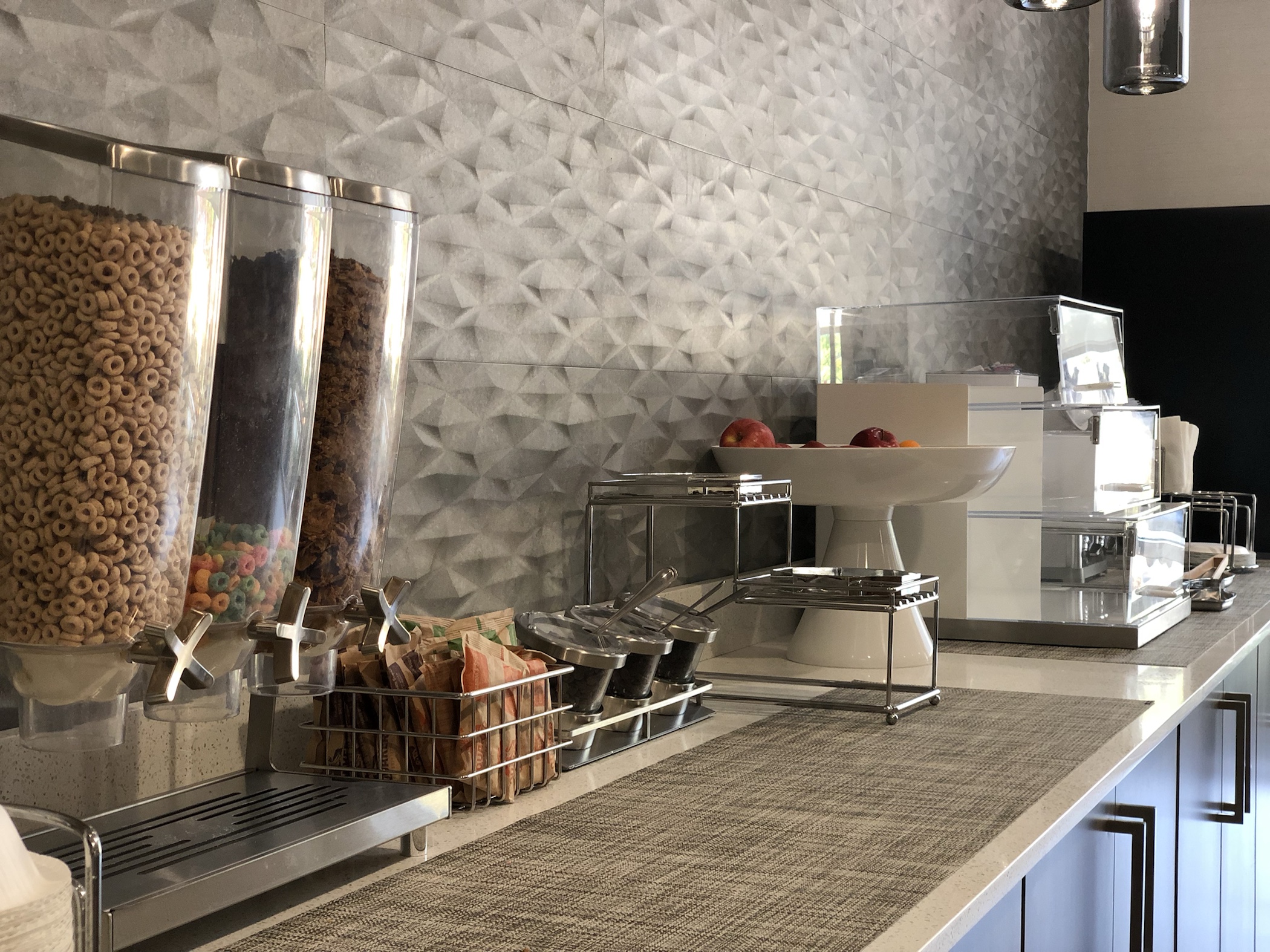 Cereals, fruits, etc.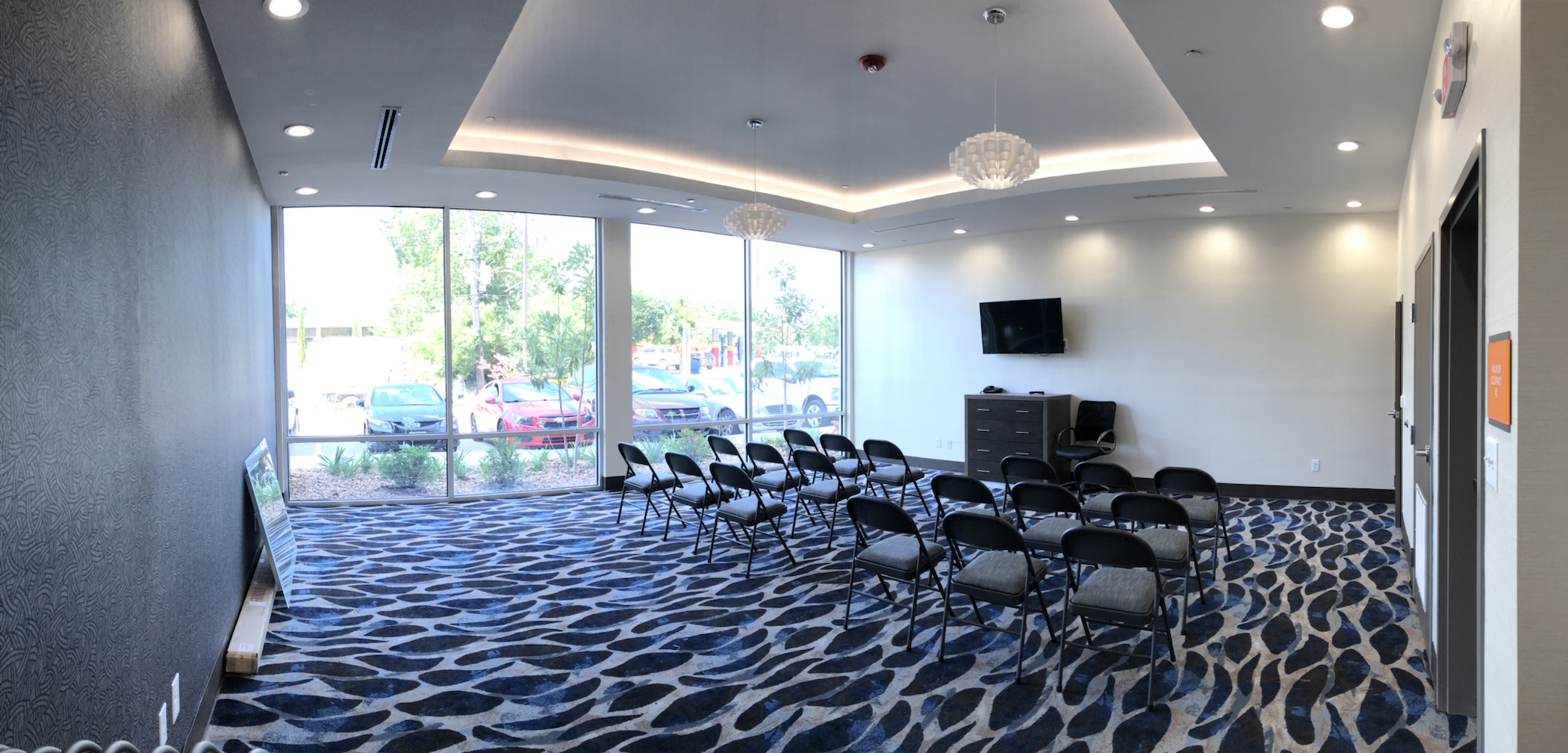 Meeting room.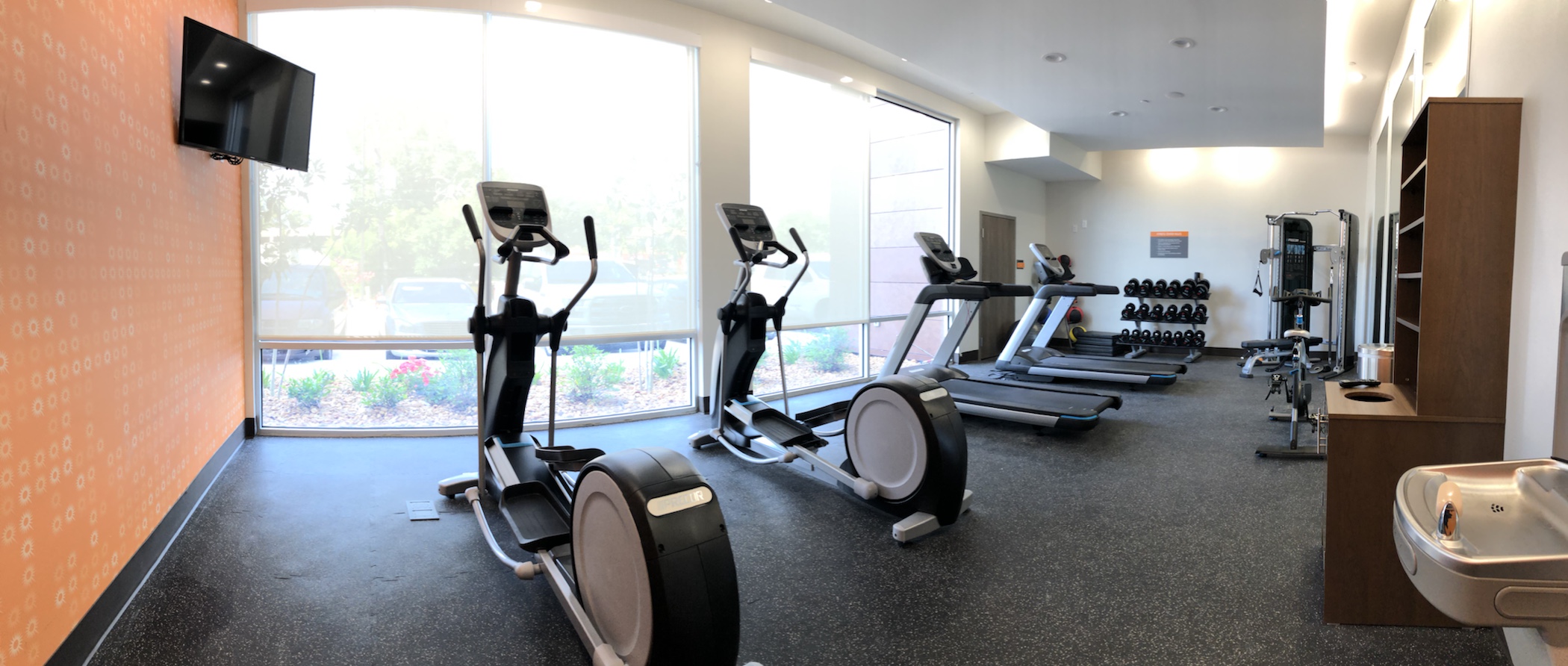 Fitness Center.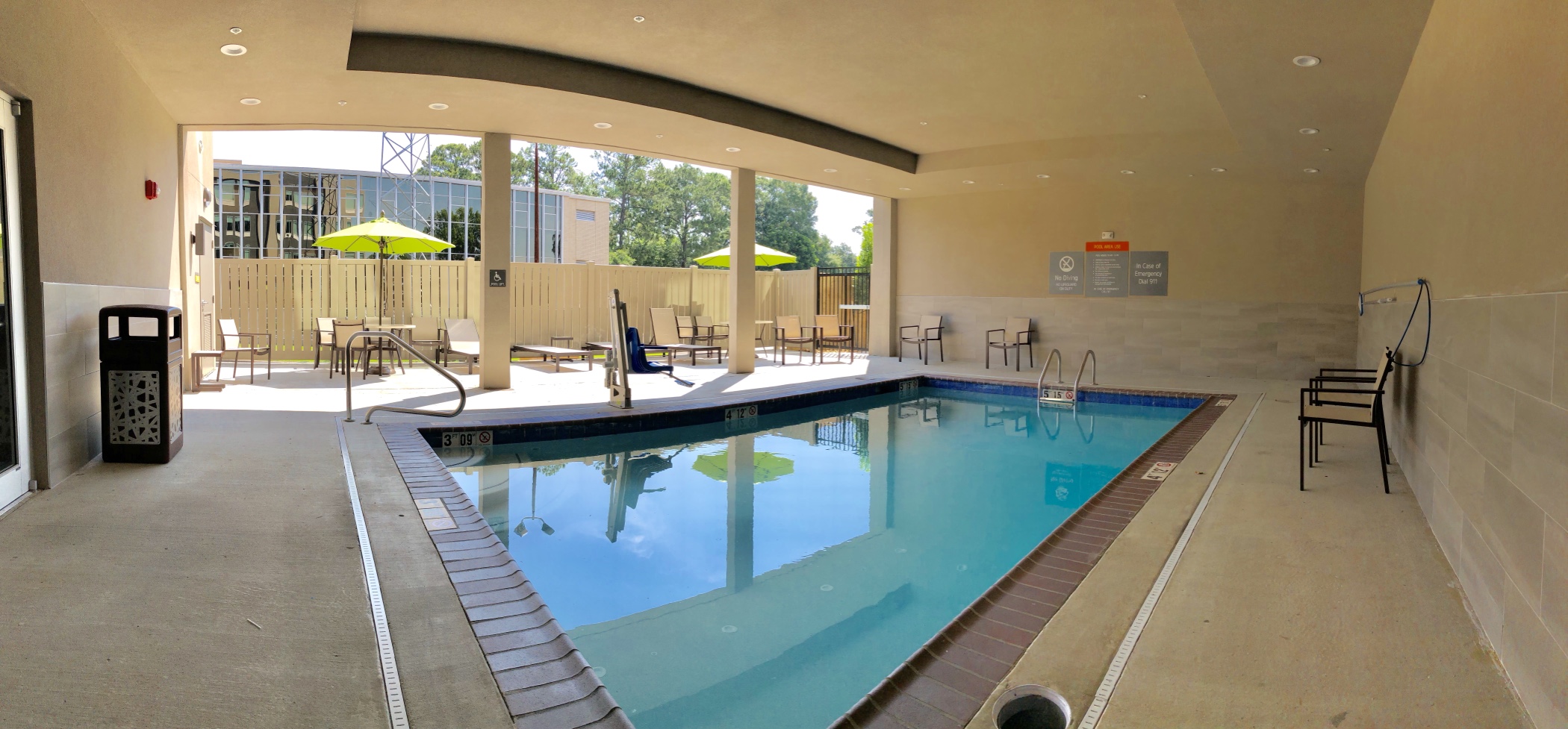 Covered outside pool.
Shot of some of the local photography.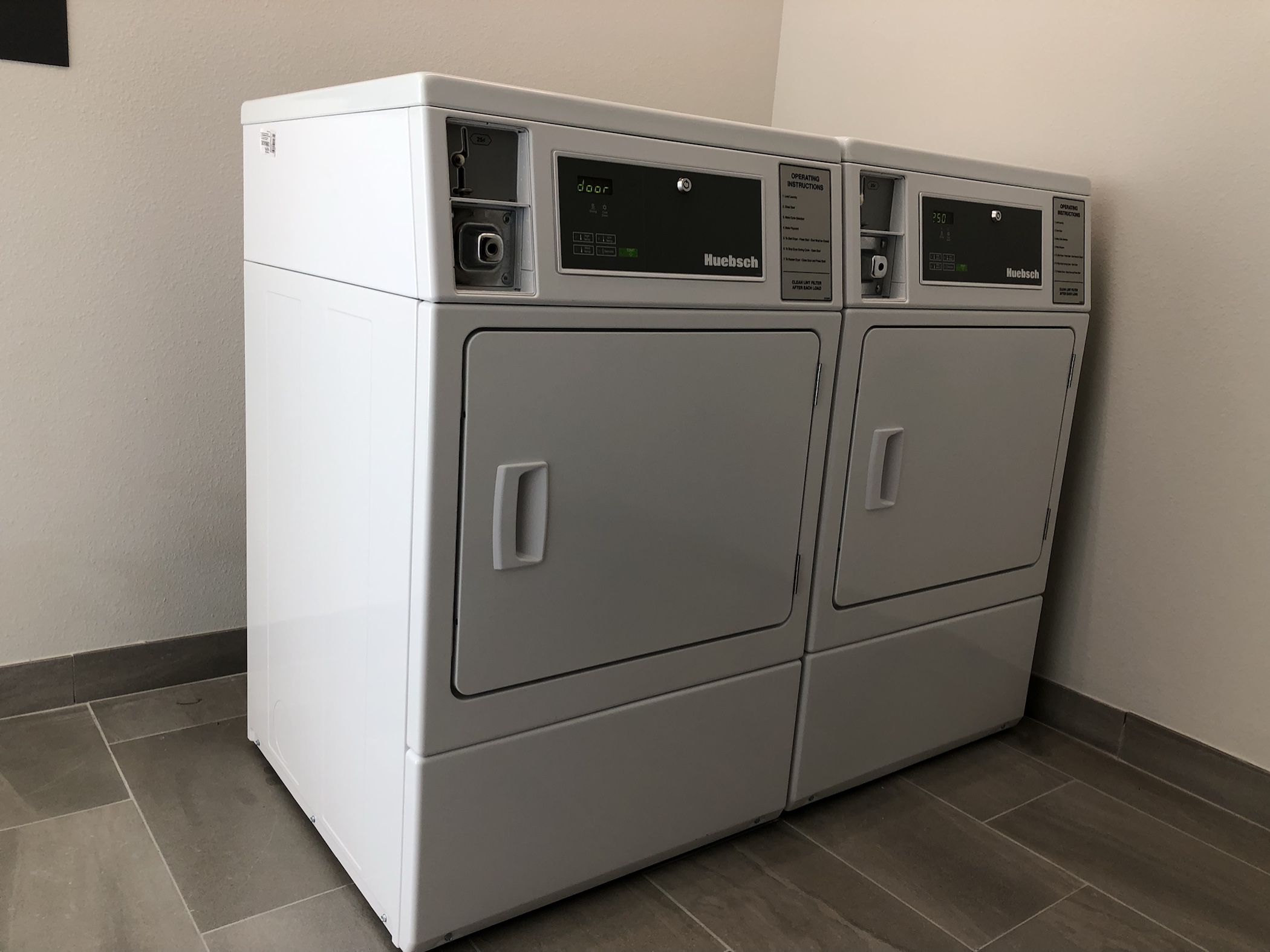 Customer accessible, coin laundry.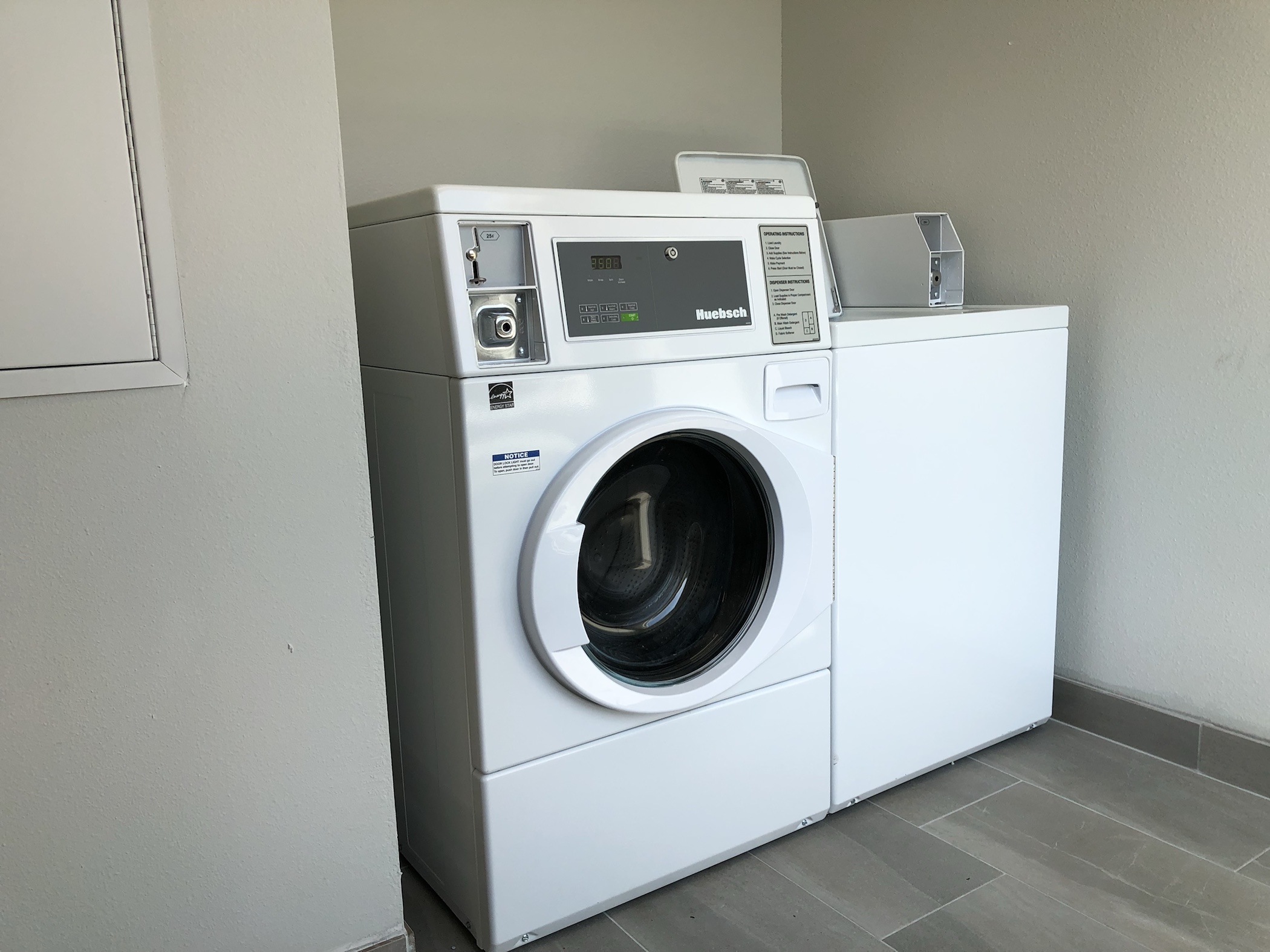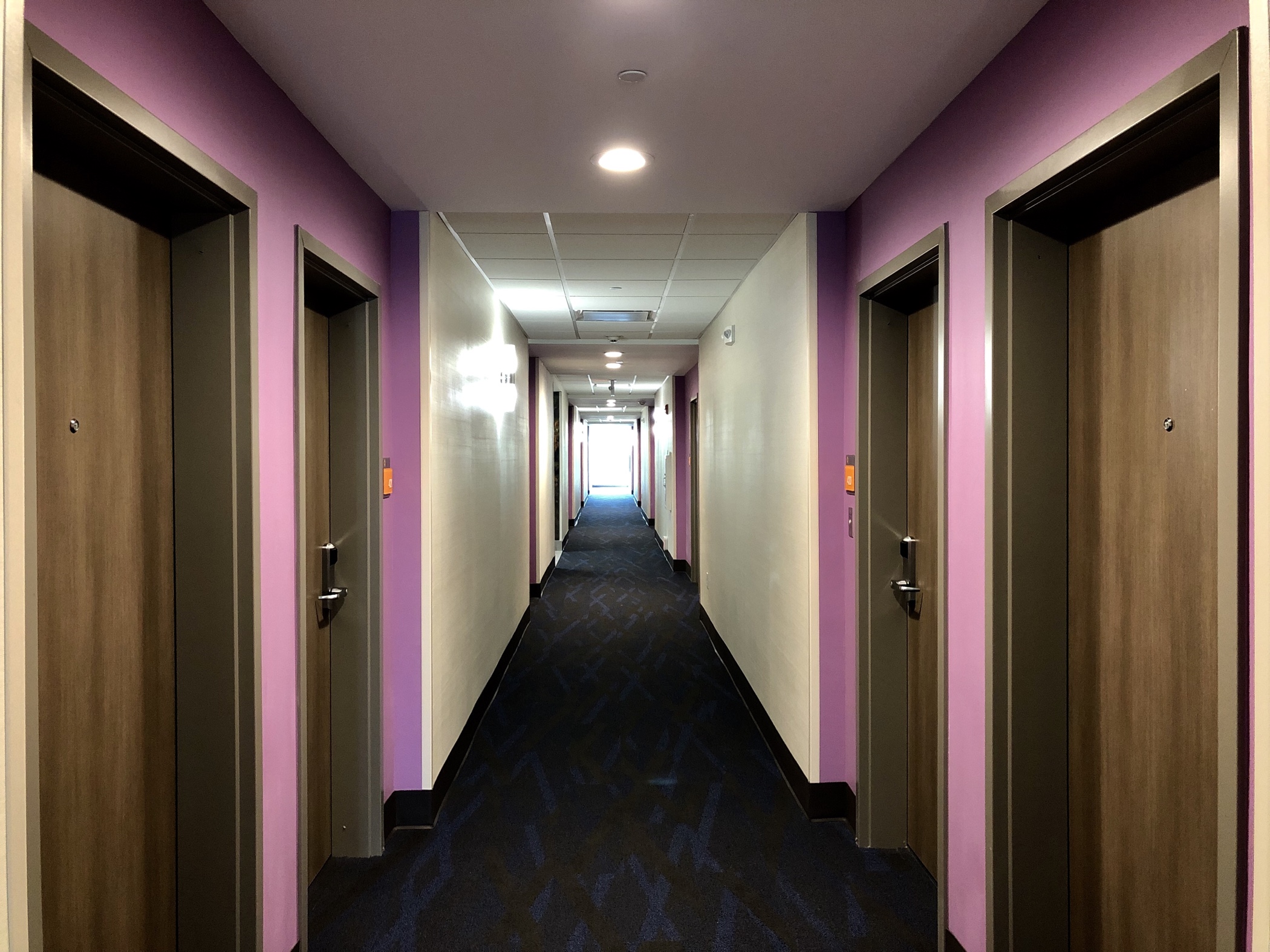 Hallway with bright pops of purple.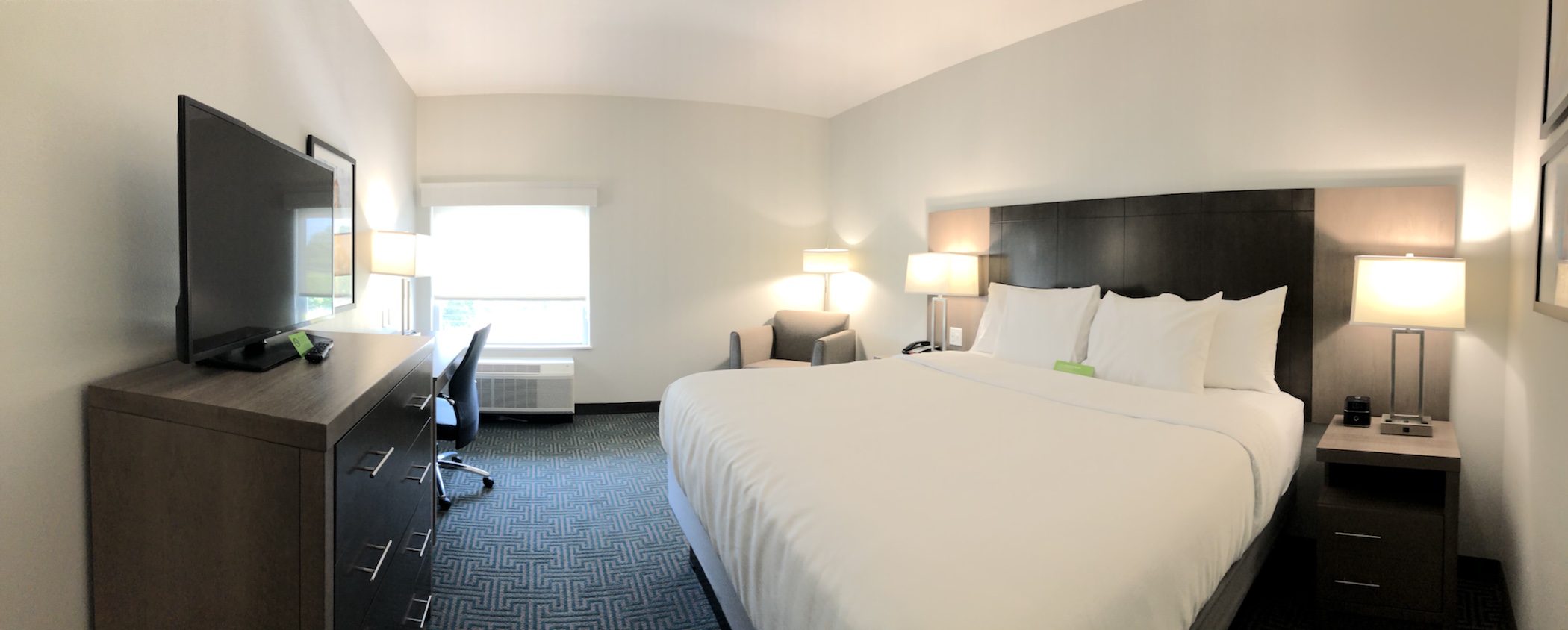 Standard King

Bathroom with shower.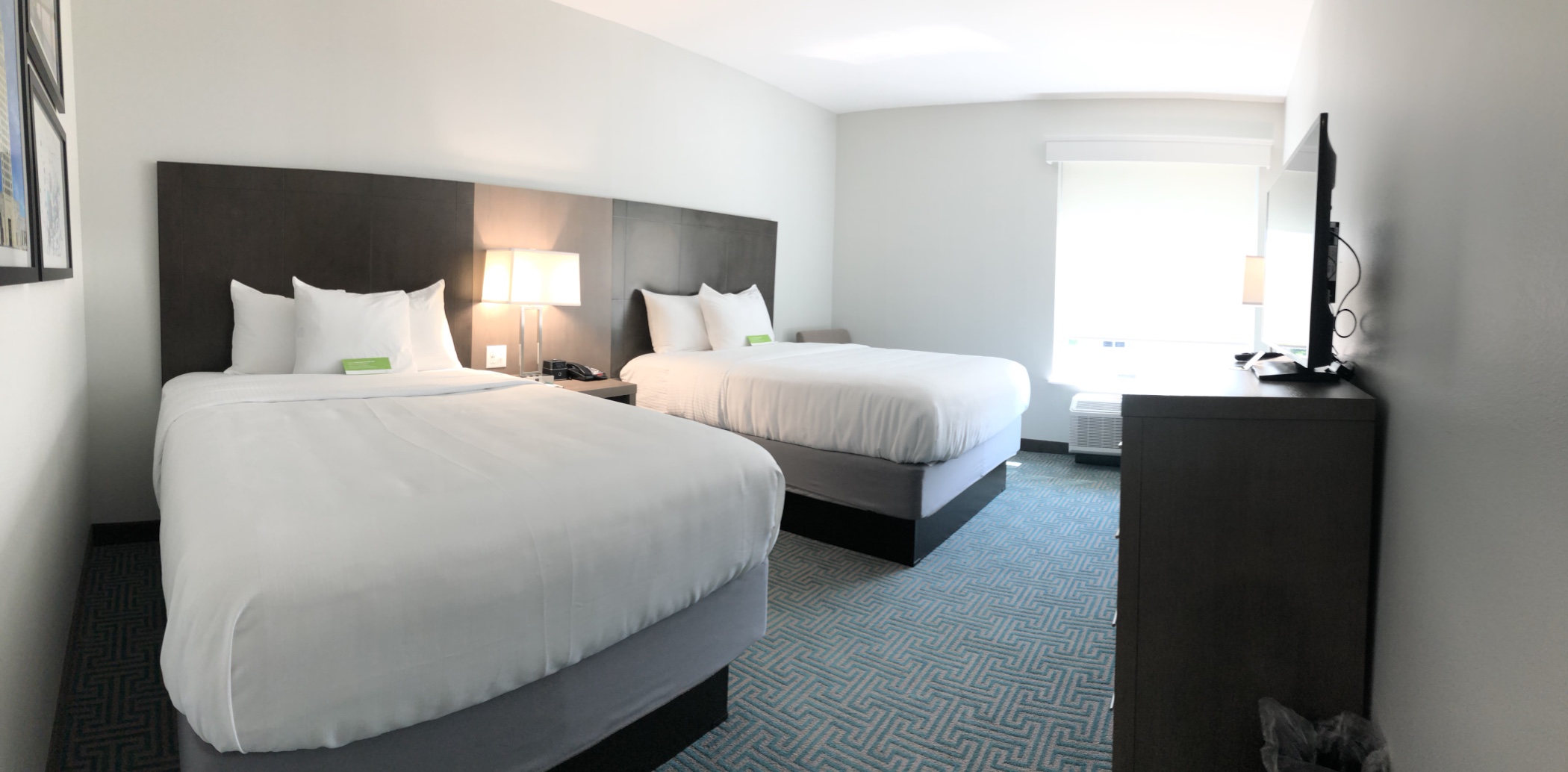 Standard Queen Double.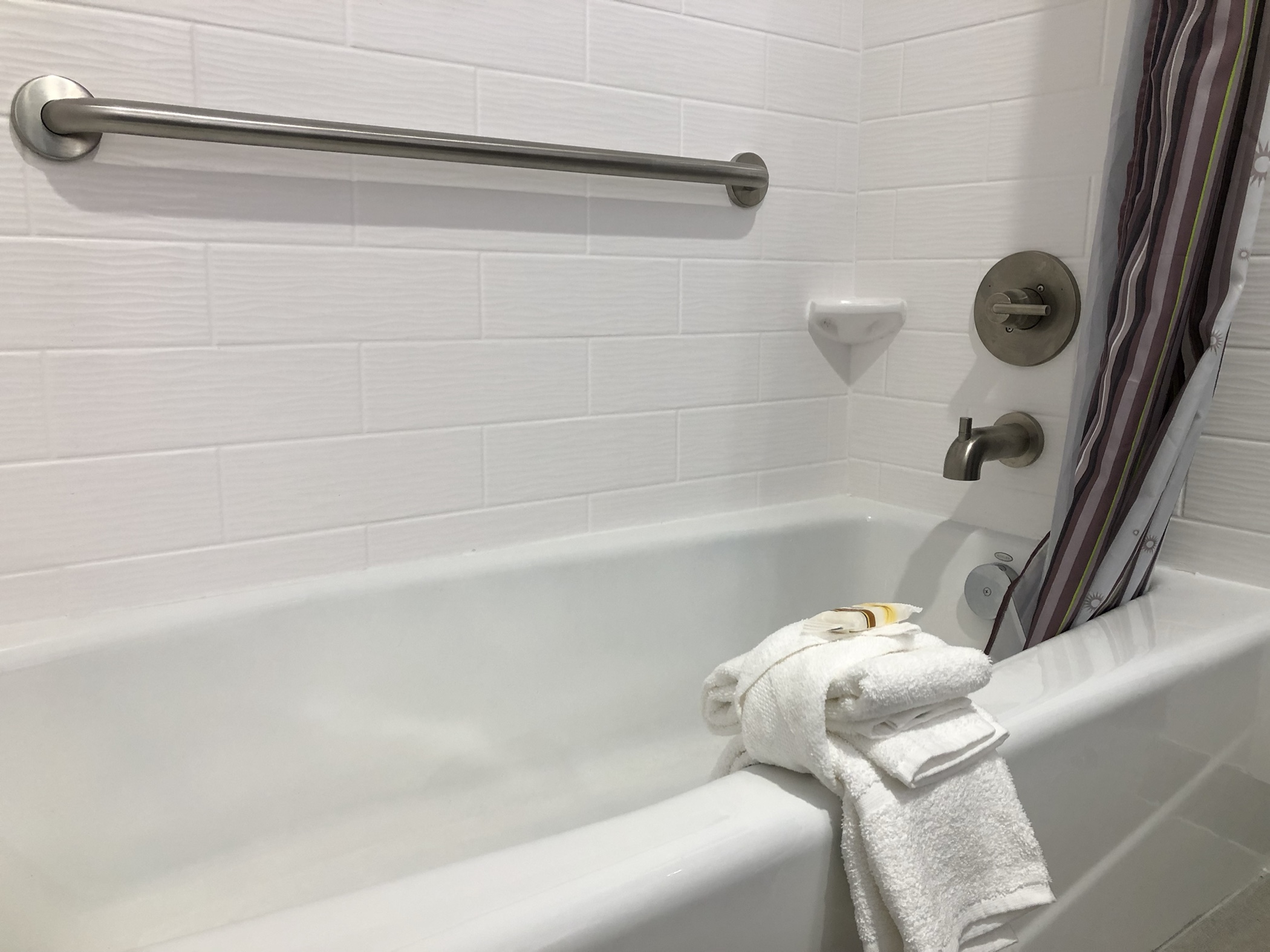 This is a tub.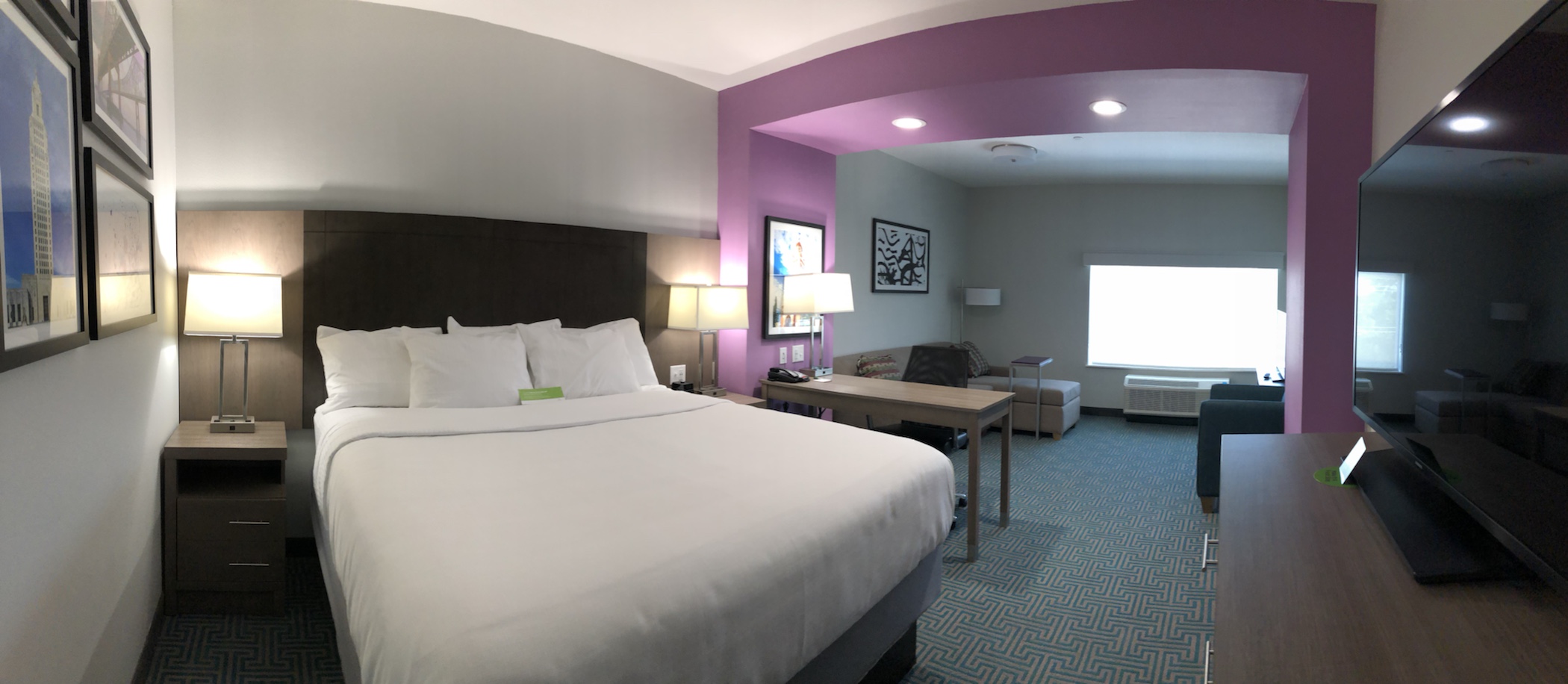 King Suite. That pop of color though.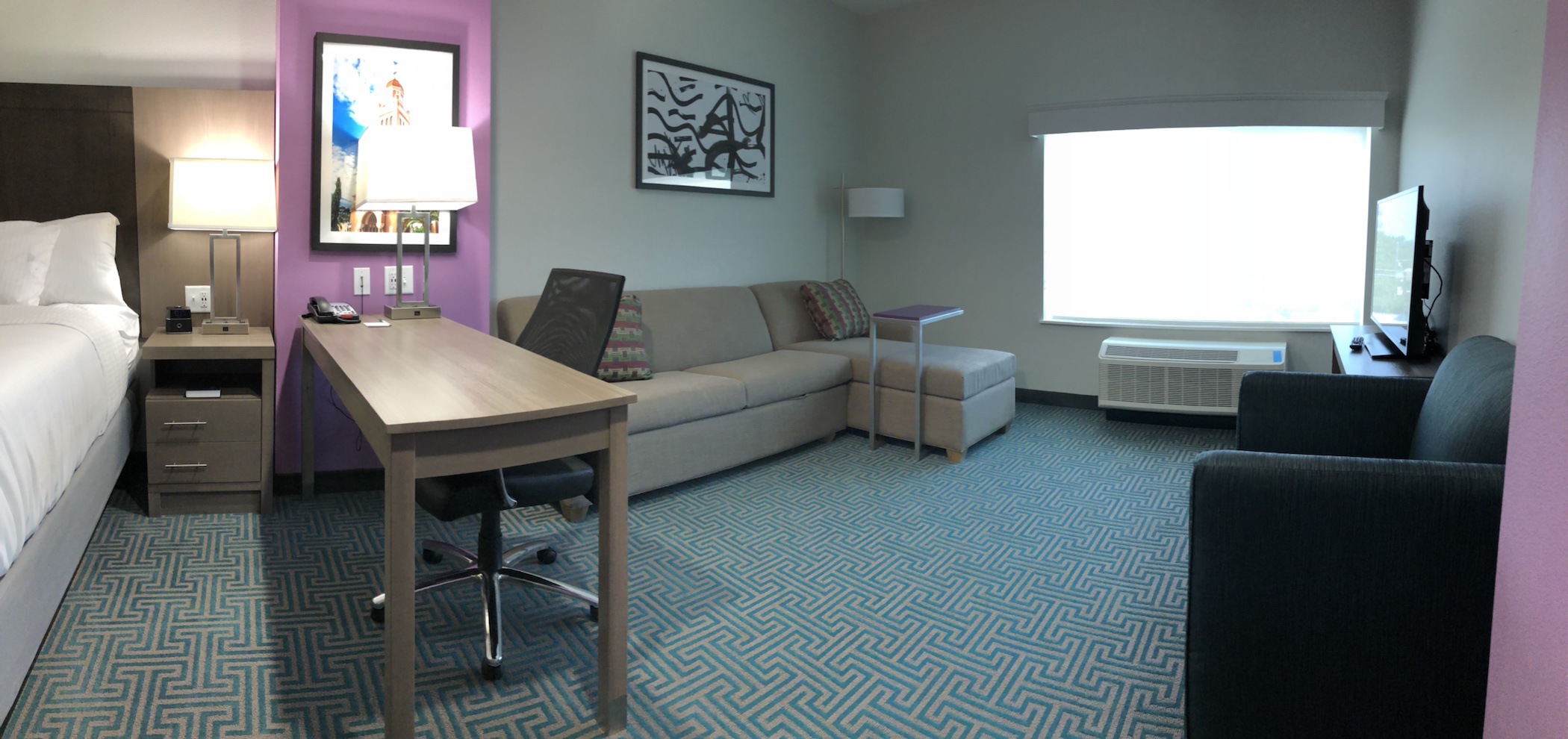 King Suite living space.

Handicap accessible king suite with higher ceilings and hard flooring throughout.