Last year, in September, we posted on new residential development coming soon to Downtown Lafayette called Cypress Flats, located at 136 E. Cypress Street. It's been nearly a year since posting on this project, and there has been significant progress. We have photos & video below. Click here to see previous post.
We are loving how Cypress Flats looks, and the renderings of it from last year are super accurate!
If you want to get to the photos and video, keep scrolling. But here is some of the details of Cypress Flats that you may want to know.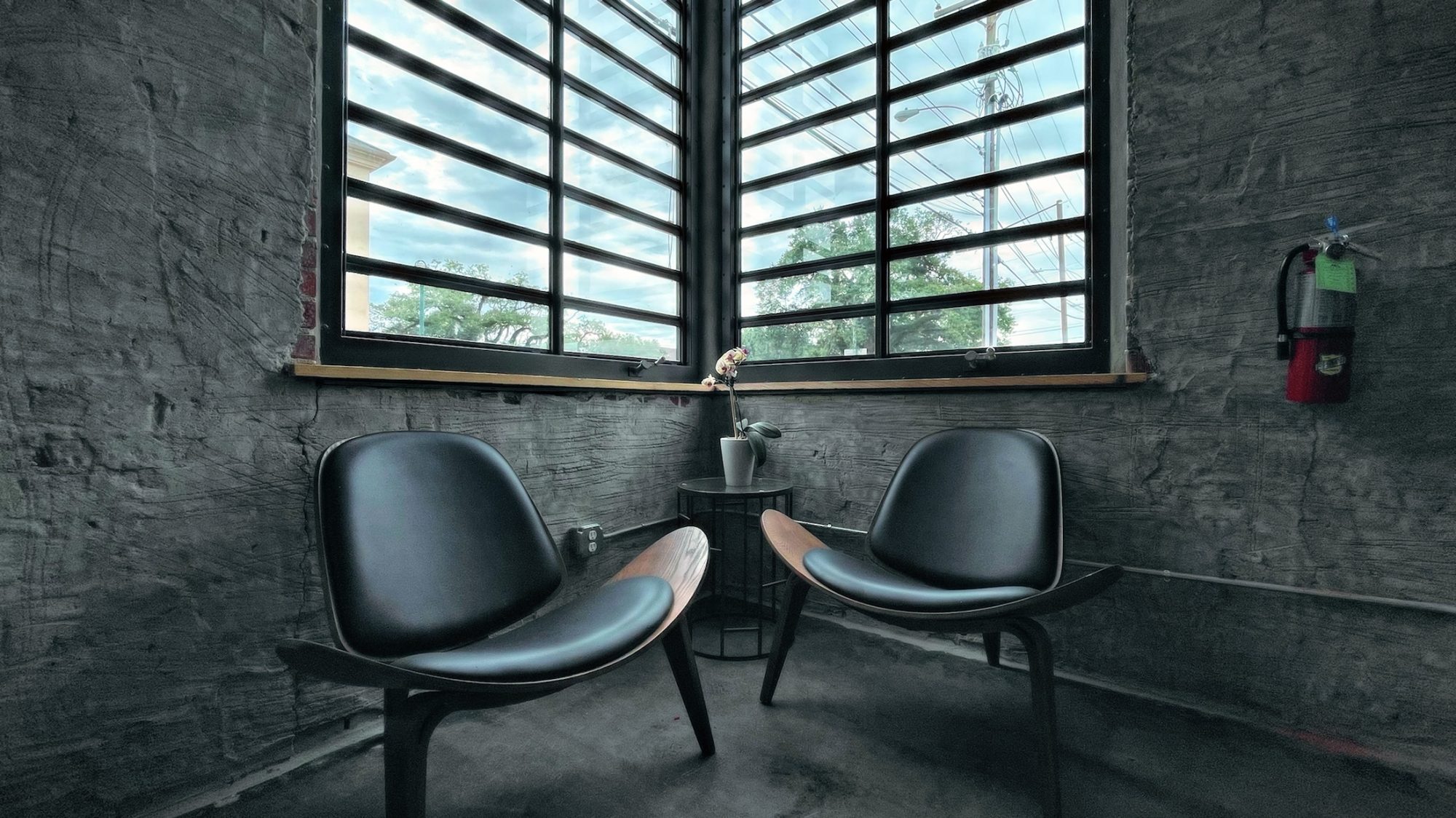 Cool shot we took of part of the Cypress Flats lobby.
Cypress Flats is a 5,000 square foot, 5-unit project by DVW Properties—a local architect in Lafayette. Units include 3, 2, and 1 bedrooms and are designed with clean lines, modern finishings, and a focus on preserving historical traits of the former DMS Mail Management Building.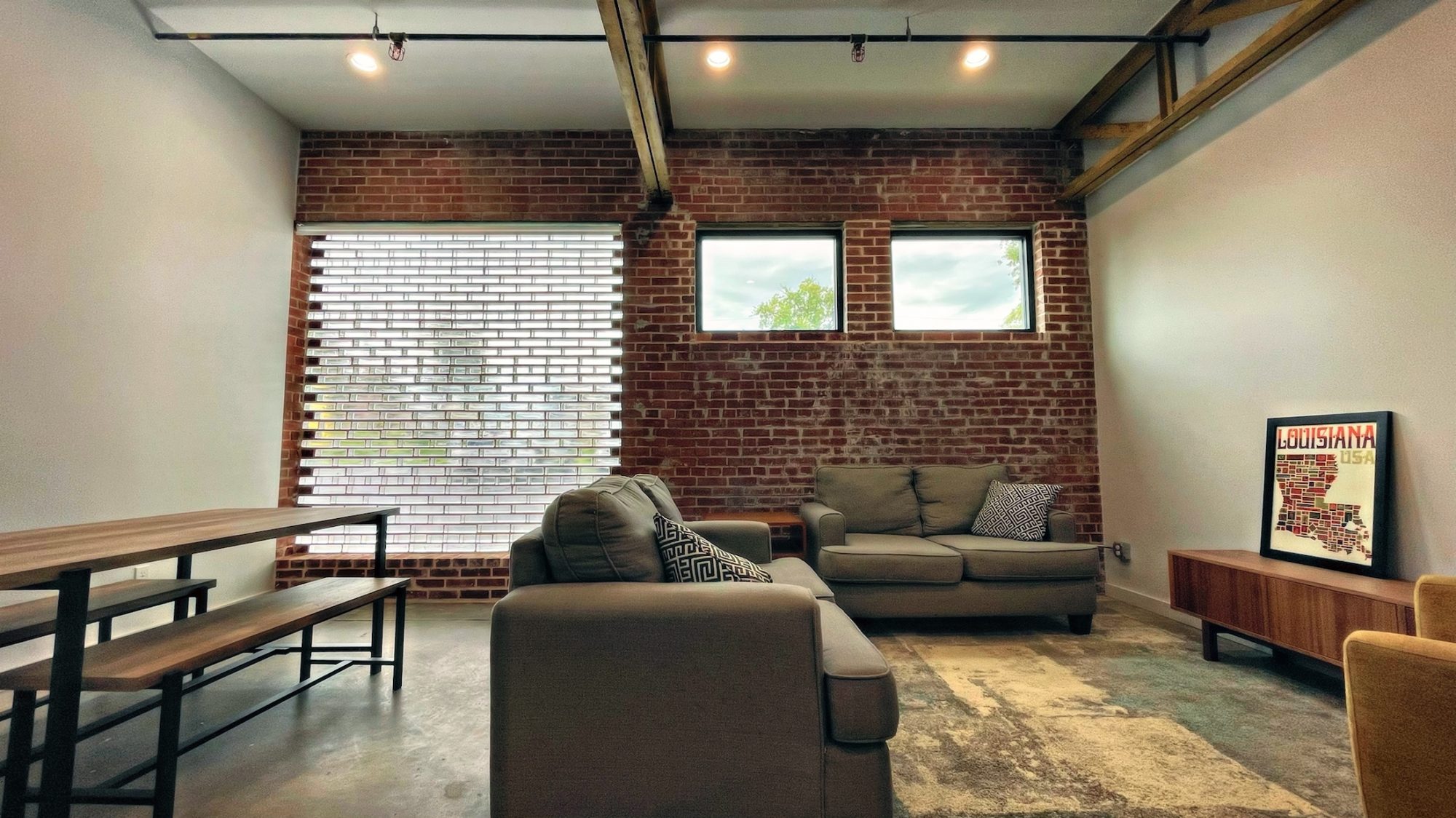 In 1948, the building started as a cigar company called Dalfries Cigars, which closed in 1986. And from 1986 through 2020, DMS Mail Management operated; they are still in business and based out of Baton Rouge.
While this project isn't huge in scale, it's huge for Downtown Lafayette as it contributes to the goal of becoming a true live, work, play community.