Back in December of 2022, we shared a unique community-based business called Coffeeweed Cottage, that would be coming to 410 Poydras Street in Lafayette, Louisiana.
After nearly 6 months of work, Coffeeweed Cottage is now open! They are celebrating with a grand opening today, Thursday. May 18th, from 11 AM – 1 PM.
If this is the first time you are hearing about the new local company, please check out our previous post (linked here). Or you can just read the shortened version of that post below!
Coffeeweed Cottage, founded by Denise Champagne-McClure, is a unique community gathering place that celebrates various elements of life, including plants, books, home decor, coffee, and engaging conversations. Contrary to its name, the term "coffeeweed" refers to the plant species Chicory, which is used as a coffee substitute. So, despite the initial assumptions, the establishment does not sell marijuana-infused coffee or coffee-flavored weed. The cottage features a coffee shop with a range of signature blends, a book store with private reading spaces, stylish home decor for purchase, and a plant "Grow Bar" where customers can enjoy private parties and become plant parents. The presence of plants not only adds to the aesthetic appeal but also promotes happiness and well-being.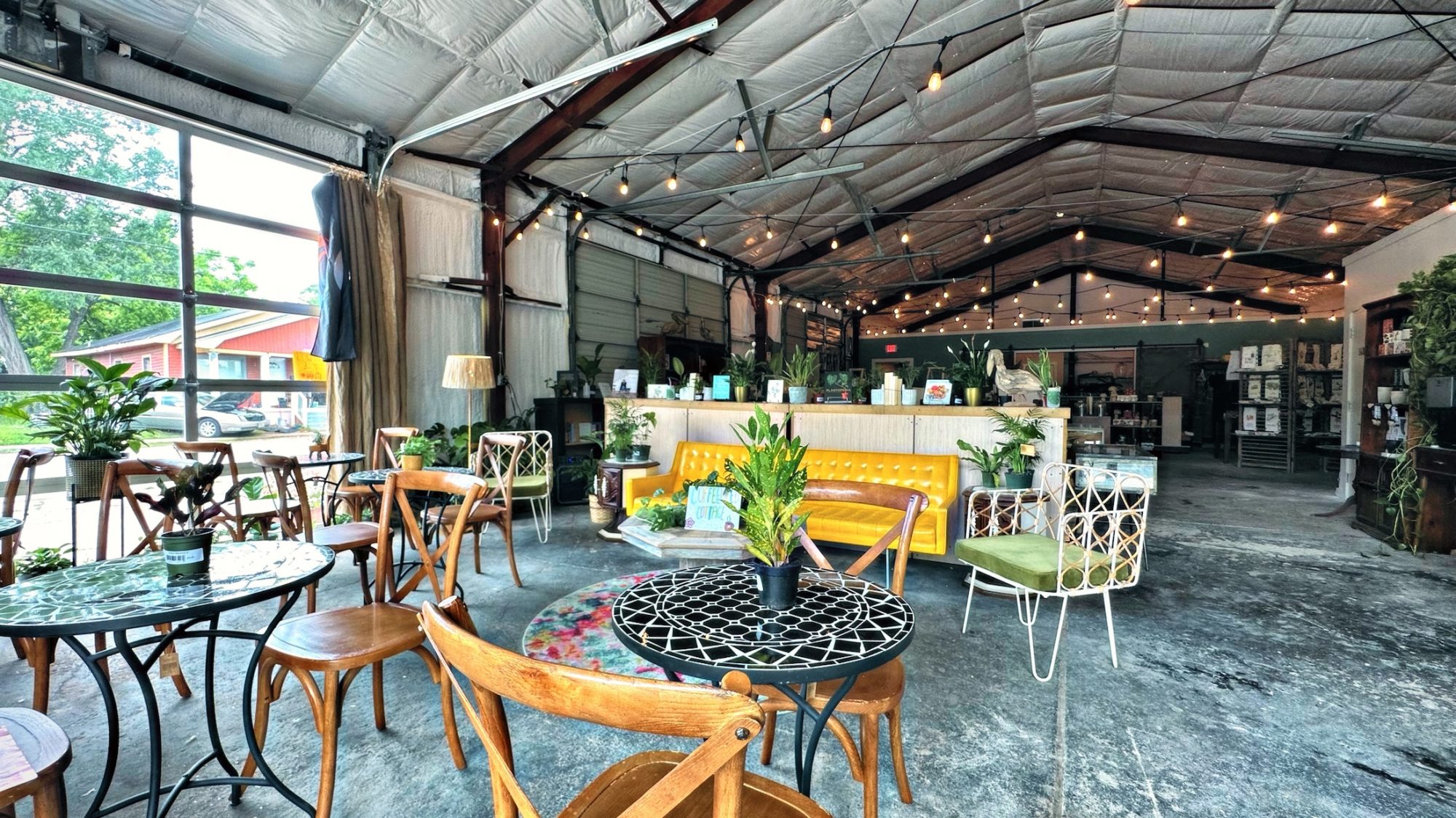 In addition to its indoor offerings, Coffeeweed Cottage plans to incorporate outdoor music and gathering spaces in the future. The cozy ambiance and diverse range of activities aim to create a welcoming and inclusive environment that fosters connections within the community. Whether visitors are seeking a delightful coffee experience, browsing through books, enhancing their homes with unique decor, or exploring the joy of plant parenthood, Coffeeweed Cottage provides a haven where people can indulge in their favorite things and find solace amidst a bustling world.
For more information, check out the Coffeeweed Cottage website https://www.coffeeweedcottage.com/. You can also follow them on Facebook at https://www.facebook.com/coffeeweedcottage.
See inside video tour below along with still shots below as well!