Home Furniture Plus Bedding is building a brand new 40,000-square-foot facility that will be located at 5808 Johnston Street, next door to Mazen Grill across from the new Subaru of Lafayette that is also under construction.
This new Home Furniture location will effectively replace the existing shopping center-based location at the corner of Johnston & Ambassador once completed. The other Lafayette location on Surrey Street will remain open for business for years to come.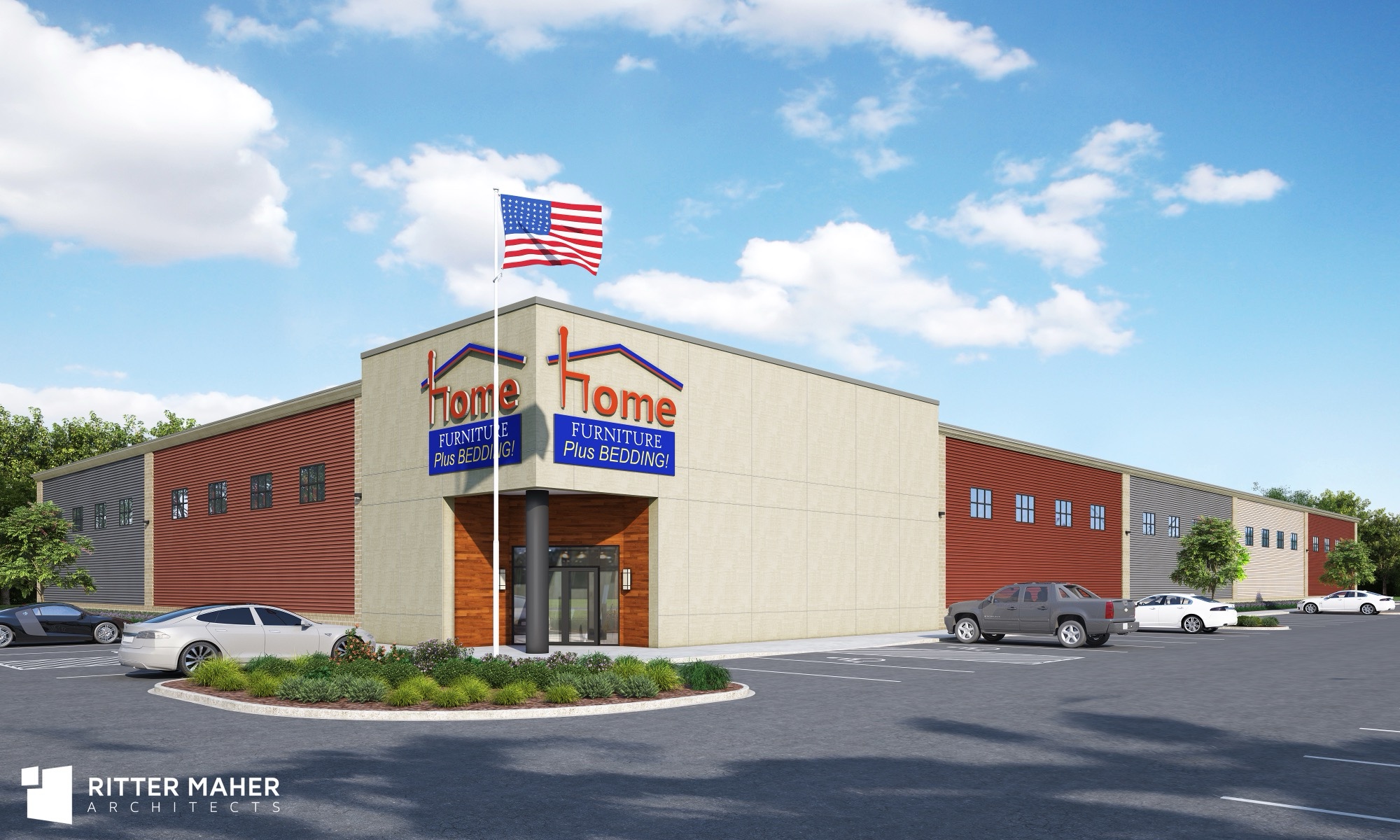 Submitted rendering of the new facility
Founded in 1945 by George P. Fleming in Lake Charles, Louisiana, Home Furniture Plus Bedding has a long-standing history in South Louisiana. After joining the company, George's Son, Ged Fleming, shared the vision and expanded the company into the Lafayette market in 1972. Back then, the original location was Jefferson Street. However, the oldest Lafayette location today is on Surrey Street, which recently completed a renovation in the Fall of 2021.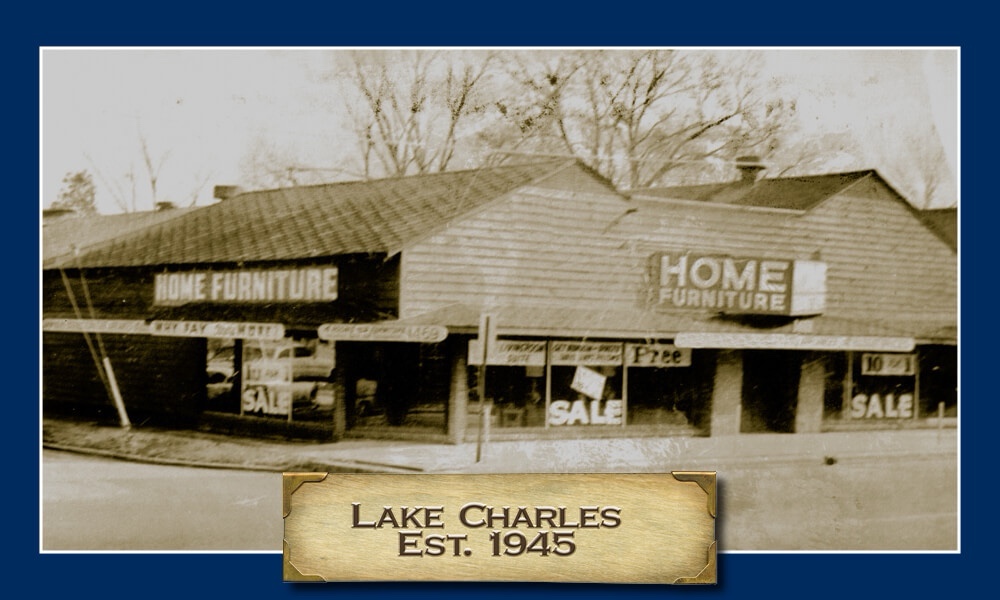 Original Lake Charles location, circa 1945. Photo sourced: https://homefurn.com/our-company
Personally, our family has always loved Home Furniture. Their service is good, they have great prices and a large selection of products that range for many budgets. In 2022, we sold our starter home and moved into a new construction home. When it came to outfitting our new home with the essentials like living room furniture, a dining set, bedroom furniture, and mattresses, we got it all at Home Furniture. The best part was that we were able to have them hold our purchases for nearly 6 months while construction of the home progressed. They never barked at us for holding it or anything, ever! Then when it came to moving in, we were able to coordinate a delivery date and had furniture and beds on the first night! So if you need a good local company to get furniture from, these guys are it!
The tentative opening date for Home Furniture's new facility is set for May 2024.
For more information about Home Furniture Plus Bedding, visit their website at https://homefurn.com/our-company.