Giles Subaru of Lafayette is underway on a brand new, state-of-the-art dealership to be located at the 300 Block of Town Center Parkway in Lafayette, Louisiana.
The new 34,500-square-foot facility will be a one-stop shop for all Subaru needs, featuring a 14,600-square-foot showroom, a 14,000-square-foot service area with 16 service bays and a separate express building with 3 bays for quick oil changes, tire rotations, and minor maintenance. And you may have guessed it, there is also a car wash.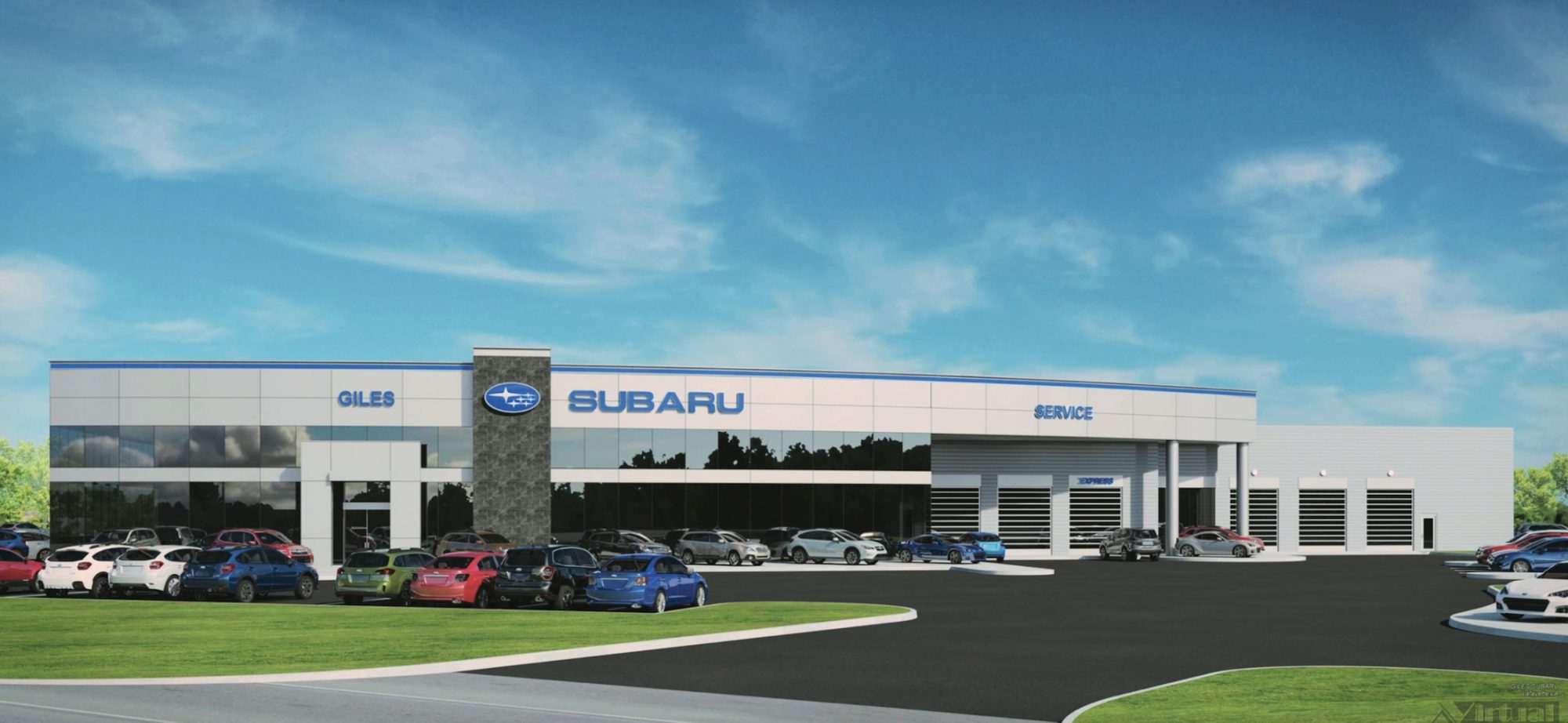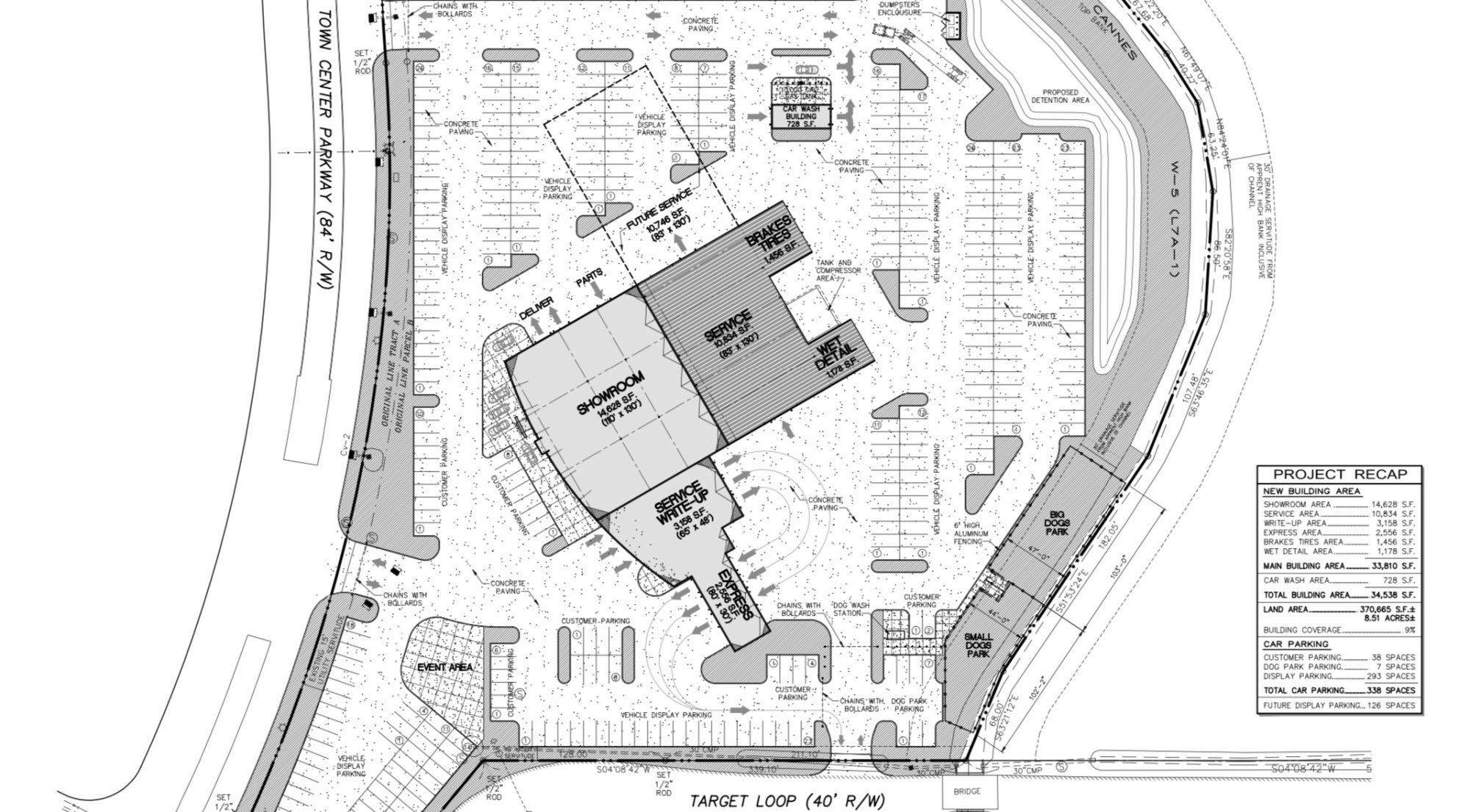 Giles Subaru will also feature a new public dog park, complete with separate areas for large and small dogs, as well as a free dog wash for customers (available for a small fee to the public). It's a perfect spot for dog owners to let their fur babies stretch their legs while Subaru takes care of your car.
This new dealership is being built in response to the impressive growth of Subaru sales over the past three years, said owner Bob Giles. The growth has also led to a surge in demand for parts and services. The current Subaru location, located at 6141 Johnston Street, simply doesn't have the space to keep up with all of the new and used inventory that Giles wants to carry, so they are expanding to better serve their customers. Giles also tells us that as a bonus, Subaru has promised to increase the dealership's allocation of new vehicles if they build this new facility, with the goal of selling 100 new Subarus per month.
Once the new Giles Subaru dealership is constructed, the existing Subaru facility will be converted into a large pre-owned center for Nissan, and the existing Nissan pre-owned building will be used as administrative offices for all six of the Giles Automotive dealerships.
Construction for the new Giles Subaru is tentatively set to begin in early 2023 with an expectation of being completed by end of 2023 or the beginning of 2024.
You can follow Giles Subaru at https://www.facebook.com/GilesSubaru/?mibextid=LQQJ4d, or you can visit their website at https://www.gilessubaru.com/.