Featured image courtesy of Brick.shorebeat.com
A new Hardee's restaurant is headed to Carencro inside of the Evangeline Market Place shopping center that is anchored by Super 1 Foods. The new eatery will be positioned right next door to Taco Bell in one of the last few remaining blank spots in the center. Recently, we posted that CC's Coffee House & Fat Pat's is also coming to that same center.
Carencro is and has been on the radar for lots of new development & business for a couple of years now, but lately it has been made obvious. The Downtown area is showing some revived life with Beau Bassin & Swanky's, the old horse track will soon be the areas largest FedEx Distribution Center, Carencro Sports Complex is looking great and Walmart is also under construction next to Super 1. I would consider that as active development, but seriously, Lafayette parish as a whole has been in an upward growth trend for years. I love this city!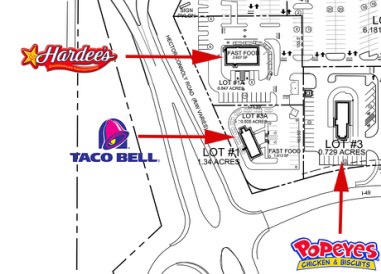 ---