In 2019, news broke that Handy Stop, an all-new market & café, would be opening in Downtown Lafayette at 444 Jefferson Street. After the announcement, not much happened after that, which actually had many wondering about the future of the new business. But have no fear, the construction of Handy Stop Market & Café is in full swing with demolition happening right now!
Handy Stop Market & Café will provide locally sourced fresh produce, meats, dairy items, and general merchandise, giving Downtowners and all of Acadiana healthier food options. Smoothies, pressed juices, coffee, tea, and sweets will also be available. Topping off the wide array of offerings will be a café with daily specials. A drive-through window and onsite parking will make it "handy" for customers to conveniently visit Handy Stop.
"I'm extremely excited to finally get the project started! After countless hours of research, preparation, collaboration, and prayers we have begun! It is very important to me to do things right the first time as we prepare to meet the grocery needs of those in our community. I am thankful and blessed to have this opportunity," said Cruice.
We are attempting to expose as much of the original building as possible.
You can follow more Handy Stop progress at facebook.com/Handy-Stop-Market-Cafe.
https://fbwat.ch/1B5HhpMXveF4Nd33
The provided photo below shows the exterior wall of the original building, circa 1916. "One large window will replace the two windows on the left (shown below) as well as those in the second photo (neither of which are of the original building)."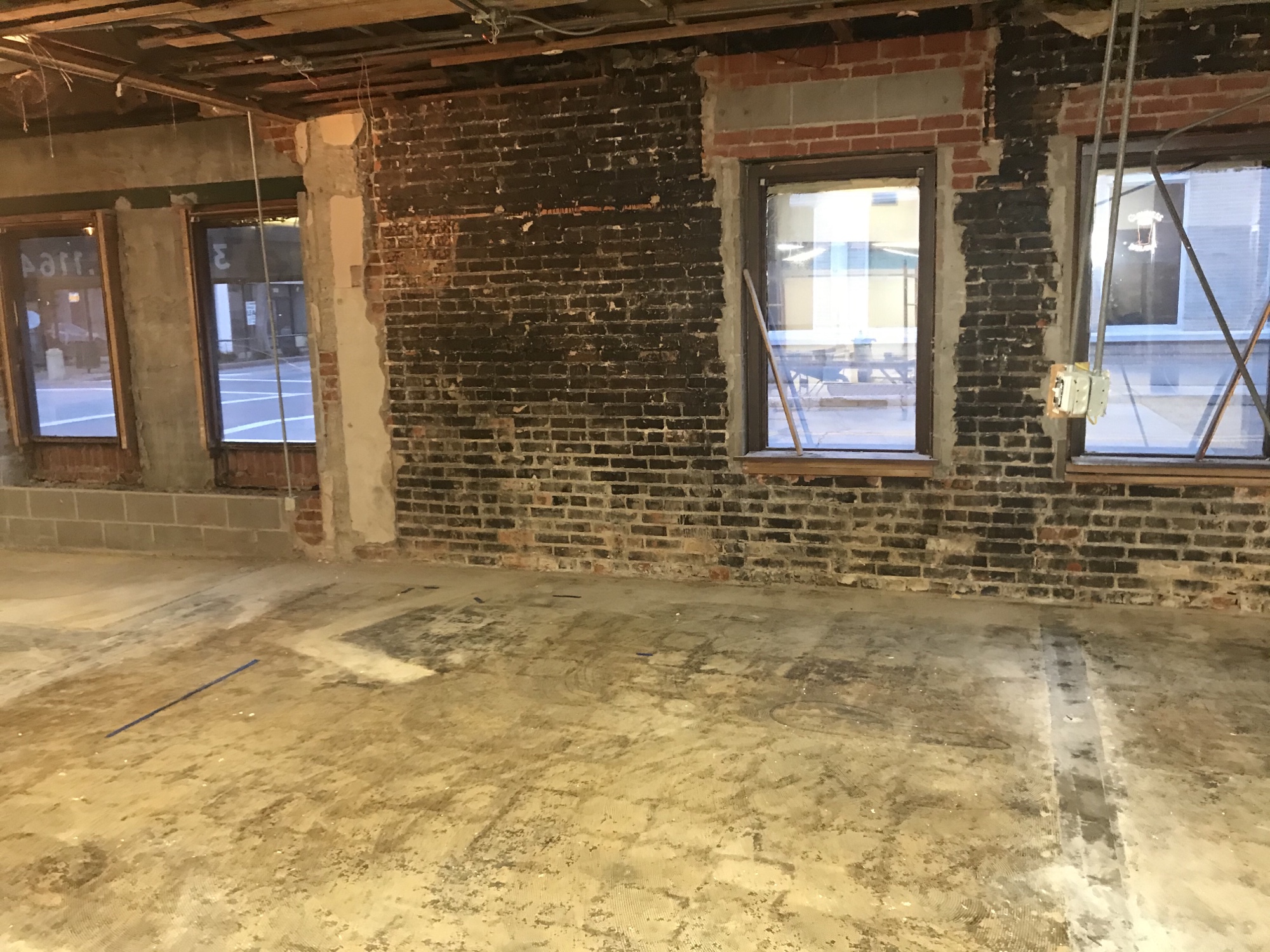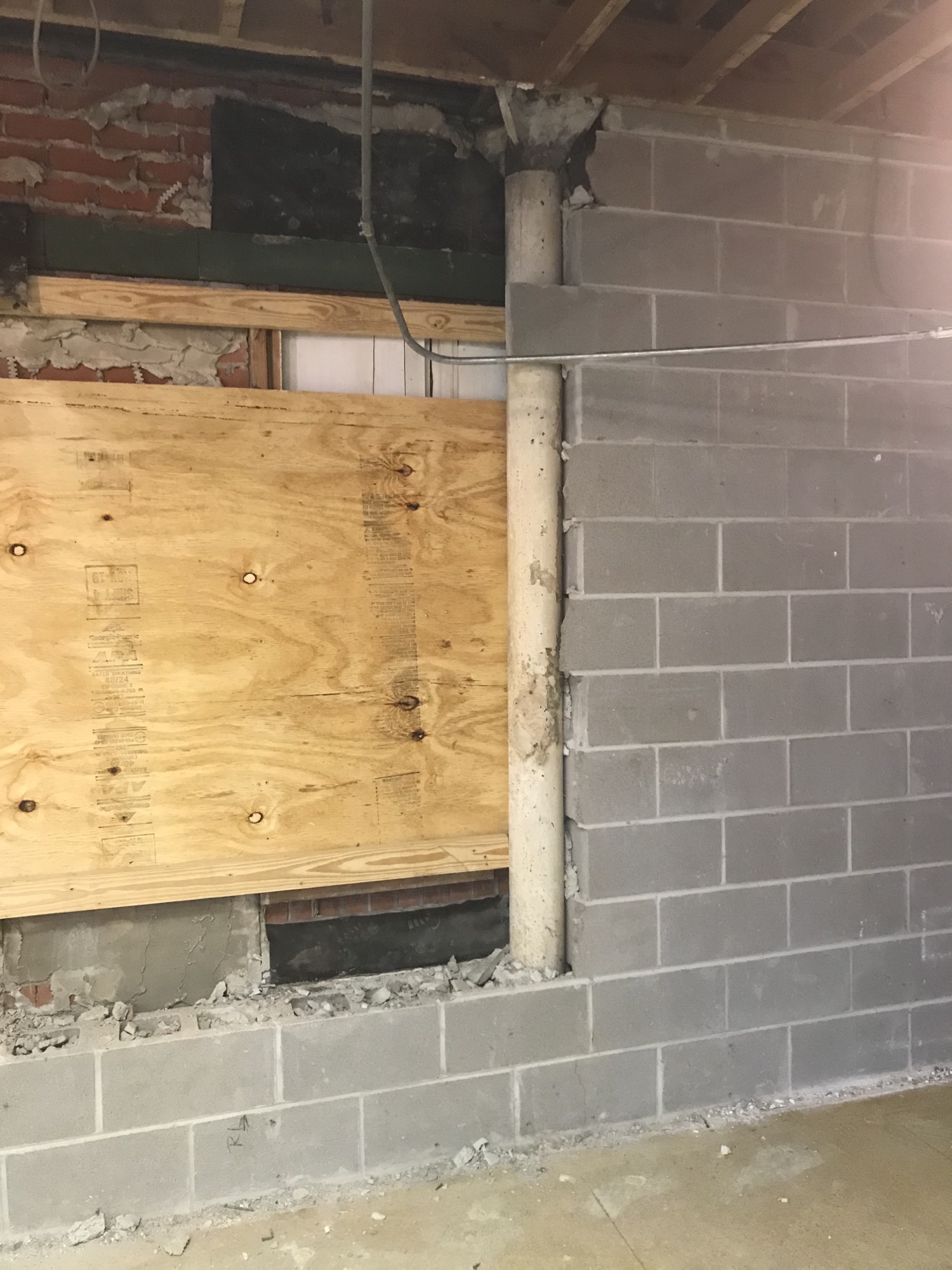 The provides photo above shows a support post for the storefront exterior overhang, also circa 1916.