A new, fresh & local grocery store is coming soon to downtown Lafayette, called Handy Stop Market & Café .
The 3,500 SF, Handy Stop Market & Café will be located at 444 Jefferson & Congress Street and is owned by Bradley Cruice, founder of Healthy Acadiana and Board Member of Acadiana Food Alliance who is excited to be reviving his family's grocery store for Lafayette.
Bradley is a second-generation entrepreneur and grocer. "I grew up in the grocery business. My father started with one store in New Orleans and expanded to three. My earliest memories as a child are standing on stacked milk crates bagging groceries in the store…it's in my blood! I am excited to bring the same family owned and friendly service to Downtown Lafayette!"
Handy Stop Market & Cafe will be the first new grocery store in the Downtown Lafayette. A drive through window and onsite parking will make it "handy" for customers to purchase fresh produce, meats, and dairy items as well as general merchandise. Those seeking a healthy, quick meal will find the deli, salad bar, and prepared meals "handy." Unique selections such as fresh-cut flowers, smoothies, pressed juices, coffee, tea, and sweets will also be "handy." Did we mention it's a Handy Stop?!?
Downtown Lafayette has been in need of a grocery store for some time. In the true entrepreneurial spirit, Bradley recognized this and is creating a solution to meet the neighborhood's needs. Capitalizing on the incoming residential growth and the new jobs, the downtown market is ripe (pun intended) for this type of development. Handy Stop values contributing to the local economy and will proudly serve local products grown and made in Acadiana!
"Amidst announcements of 200+ residential units being developed in the Downtown District, conversations about a grocery store to service current and new residents, as well as the 6,000+ employees who travel in and out of the district every day, have reached a new level of interest and importance," explains Anita Begnaud, CEO, Downtown Development Authority. "We are excited to welcome Handy Stop Market & Cafe to Downtown Lafayette to provide fresh produce and items right here in the heart of our city."
In the midst of the Festival buzz, Bradley is excited to share his vision for the market and welcomes the community to provide suggestions as to what they would find "handy" in their local grocery. During Festival, the information will be posted at the store about the exciting plans. Bradley anticipates opening in the fall and looks forward to filling the need for his neighbors to come down and make groceries at Handy Stop Market & Cafe!
We are being told that the tentative completion and opening date is aimed for the Fall of 2019. Exciting stuff for downtown!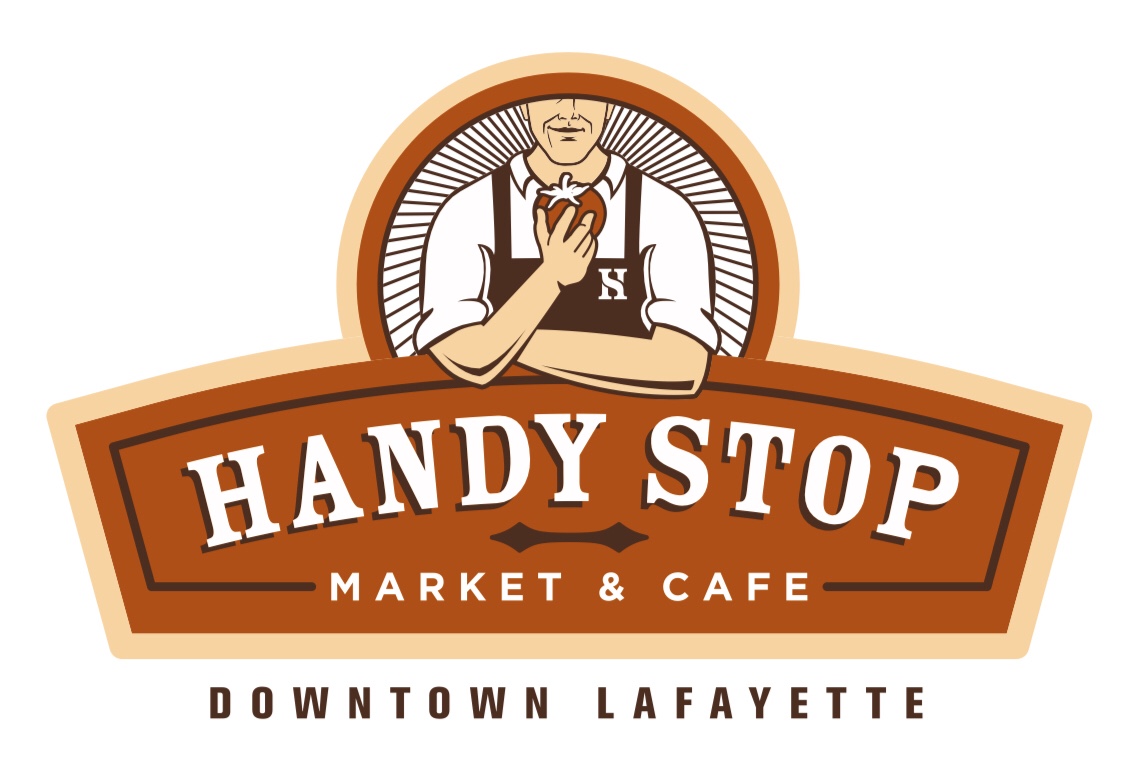 Handy Stop Market & Café logo, designed by brandRUSSO.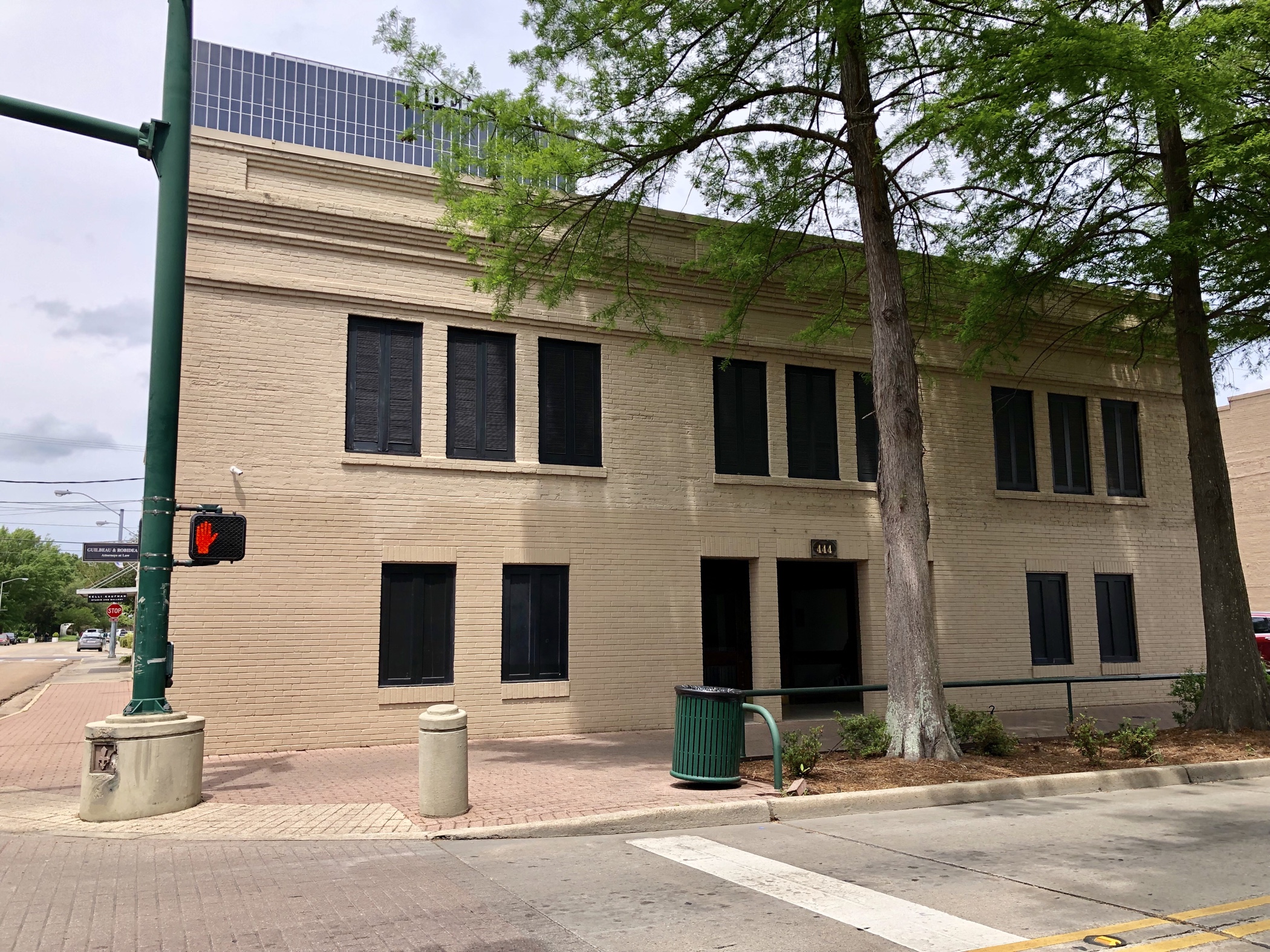 Another shot of the future Handy Stop Storefront.