There are some new tenants popping up at the Ambassador Town Center (Costco) development. Also, Half Shell Oyster House has there signage up and the inside(no photos yet) is starting to take shape. For more info on Half Shell Oyster, see our post (here).
Food is great, we love food, more food please, but sometimes you have to burn off those curvy calories. Located in the same structure as Half Shell are two health related businesses that will help you stay in shape.
The first is a nutrition shop called Five Star Nutrition. See below for permit info and store front shot.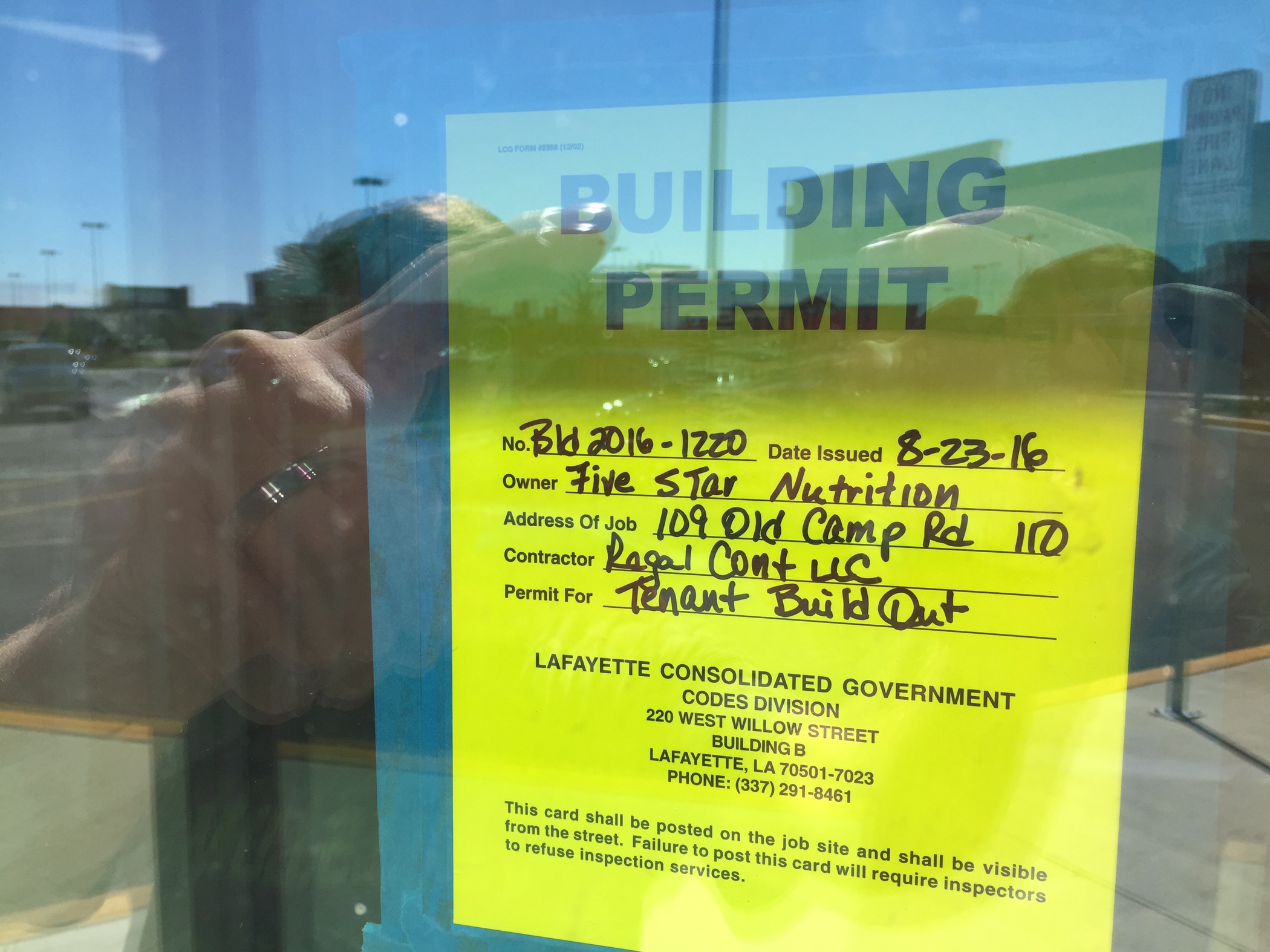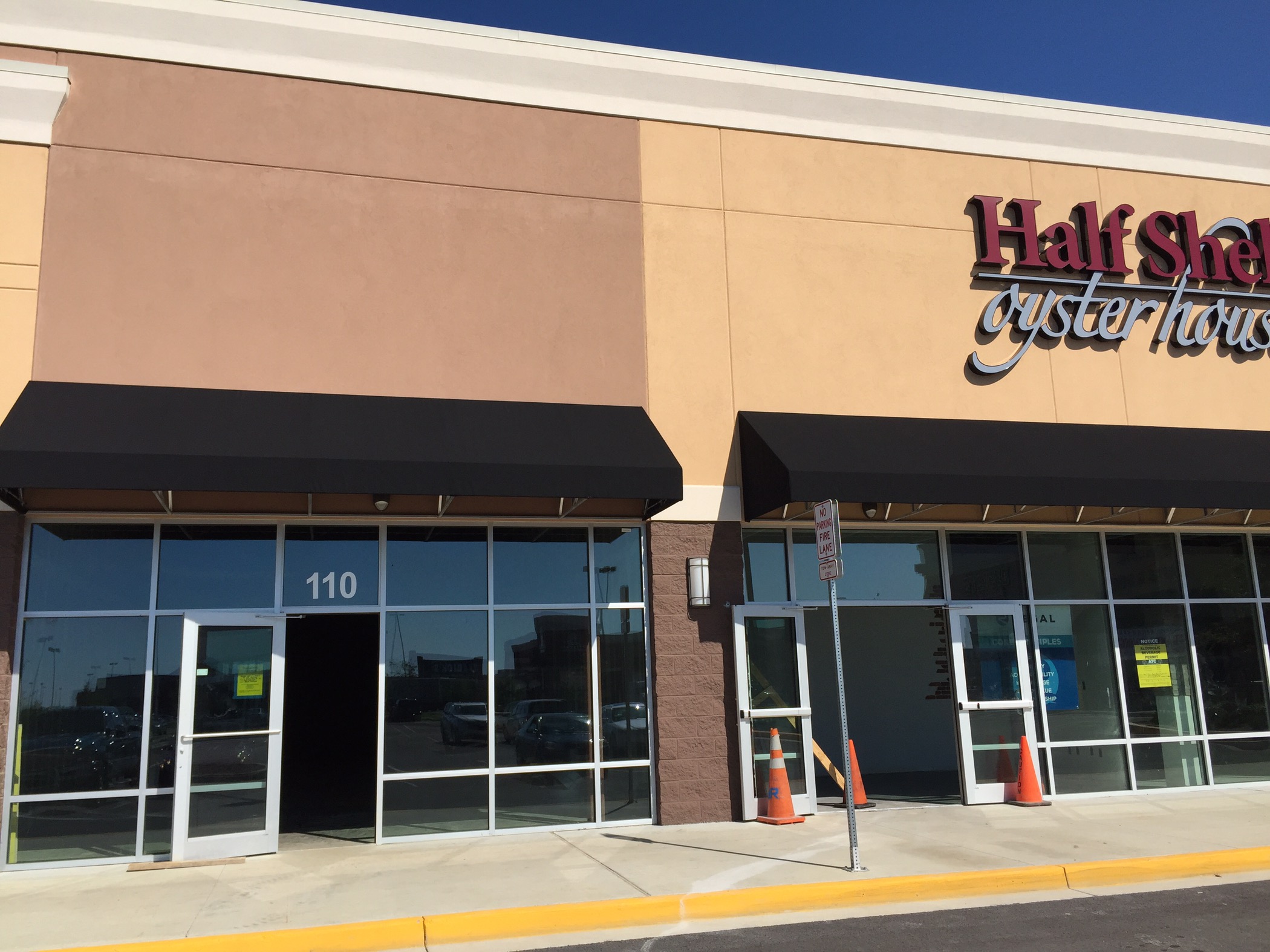 The next health related business is a new interval training center called Orangetheory Fitness.