Construction is taking place at Pont des Mouton's new plaza, located at the SE corner of the Evangeline Thruway. The new plaza is expected to bring to North Lafayette an Agave Mexican Cantina, new retail, and hotel space.
The first sign of construction has already started with what will soon be an In-n-out convenience store with a Zeus restaurant inside. Months ago, the former building structure was demolished to make way for this larger Shell store.
The rest of the development should follow as construction progresses and weather remains fair.
See more about this new, coming soon plaza at Pont des Mouton (here).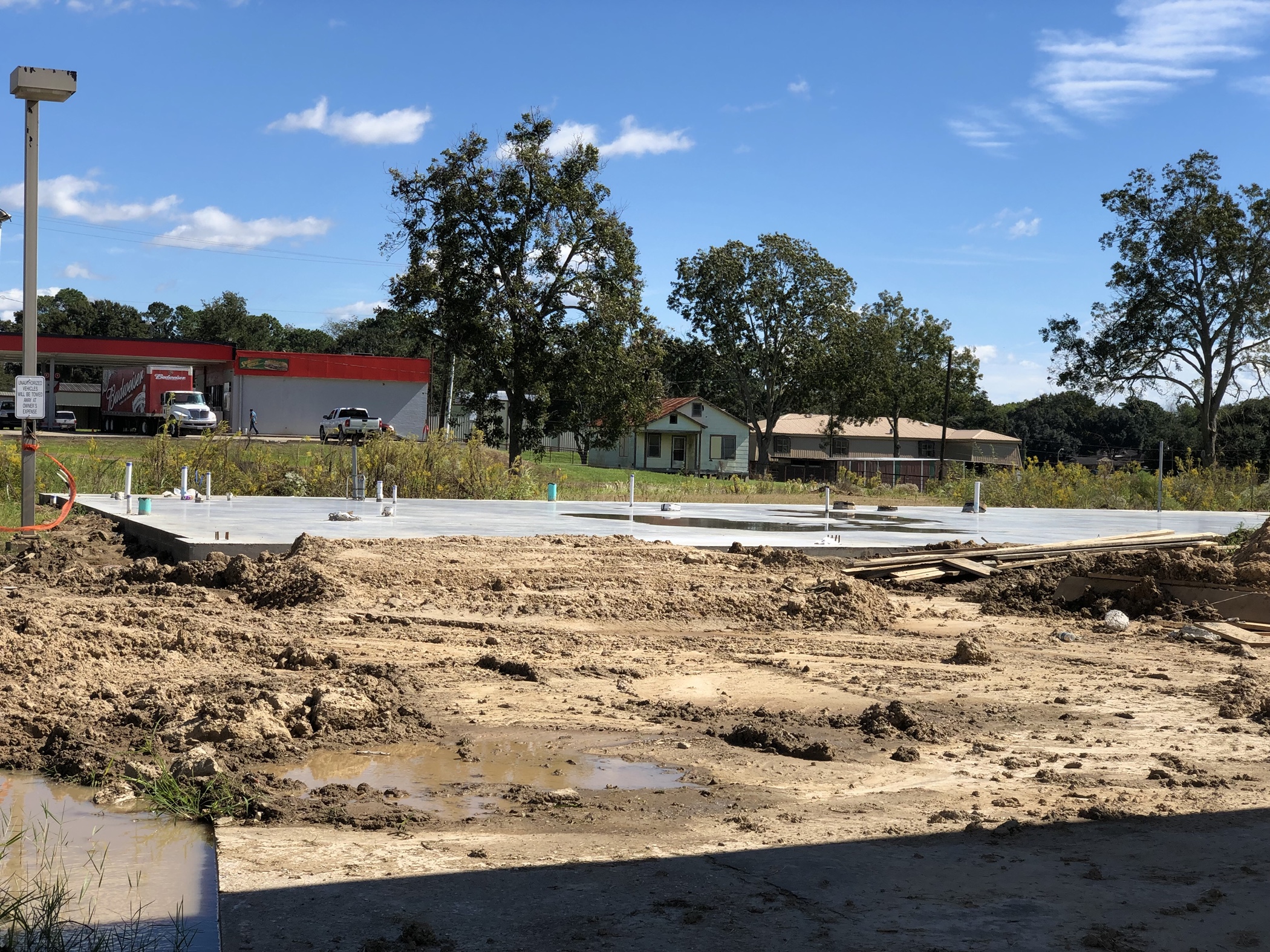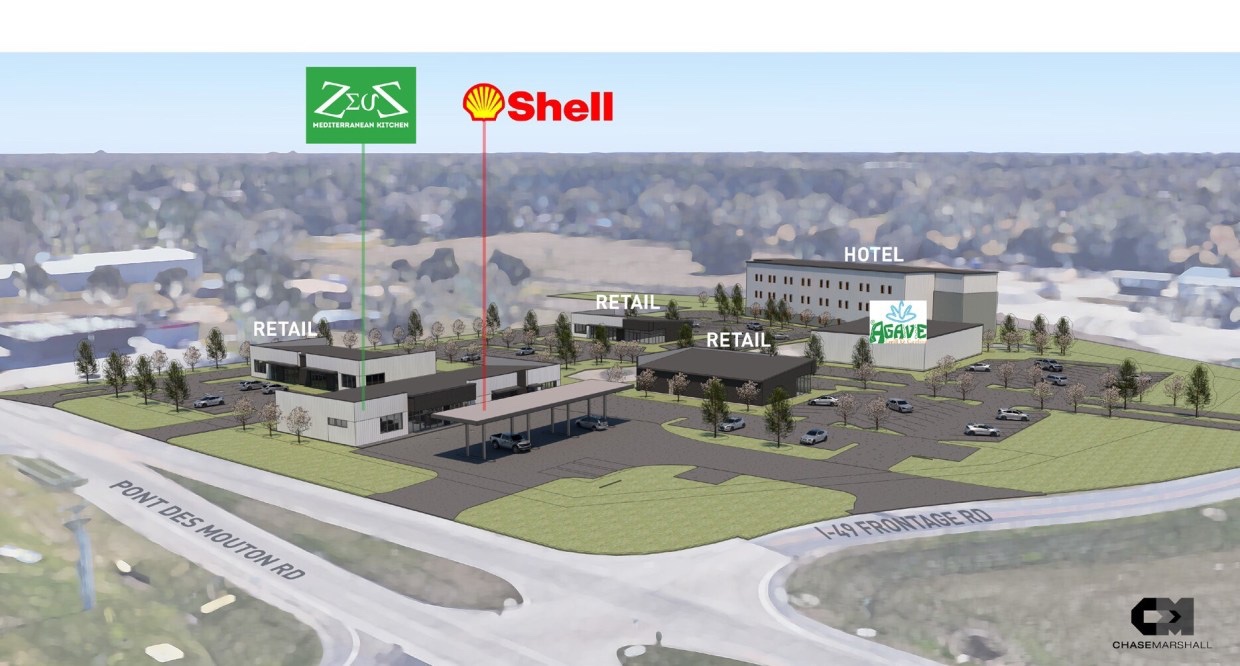 Above rendering by Chase Marshall.