A new plaza, called Pont des Mouton Plaza, is coming soon to the Southeast corner of Pont des Mouton & I-49(see map below).
The new Plaza, being developed by Stirling Properties, has three confirmed tenants. The former Exxon store was demolished to soon become a larger In-N-Out(Shell) convenient store. The local Greek & Lebanese restaurant, Zeus, will be located inside of the new c-store. Then, the third known tenant will be the well-known Agave Mexican restaurant. The new Agave is said to have a back deck that will overlook a man-made pond with a water feature. All of the existing local Agave restaurants have a deck/patio of some kind for music and outdoor dining.
The new plaza will also have several retail buildings that are leasable as well as a proposed hotel and other portions for mixed use.
This is a great added improvement to the Northside–Carencro area. Ground is said to start soon. So keep a look out.
Above rendering by Chase Marshall.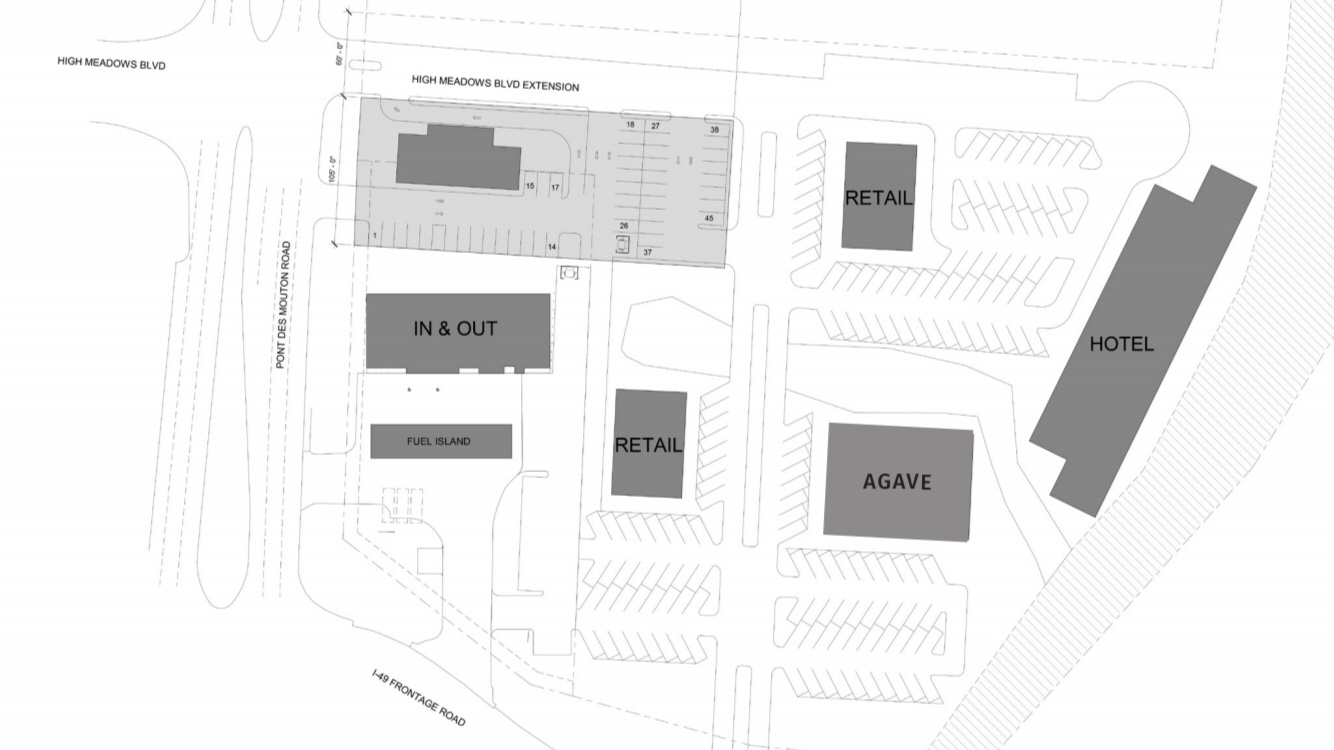 Top-down view of the development layout.