As you may already know by now, the former Zaxby's Chicken restaurant(yes, we had one) previously located at 2813 Verot School Road is becoming a new Legends Bar & Grill location—replacing the current Verot location.
The last time we posted about this location, it was clearly a former Zaxby's. However, after a few modifications, additions, and subtractions, we now have what looks more like the Legends aesthetic that many already know and love around Lafayette Parish. The most notable features are the large, open-air outdoor patios and the white and dark gray & black paint that is on-brand for the local company. We would have liked to get some inside shots but, that didn't work out this go around—maybe later.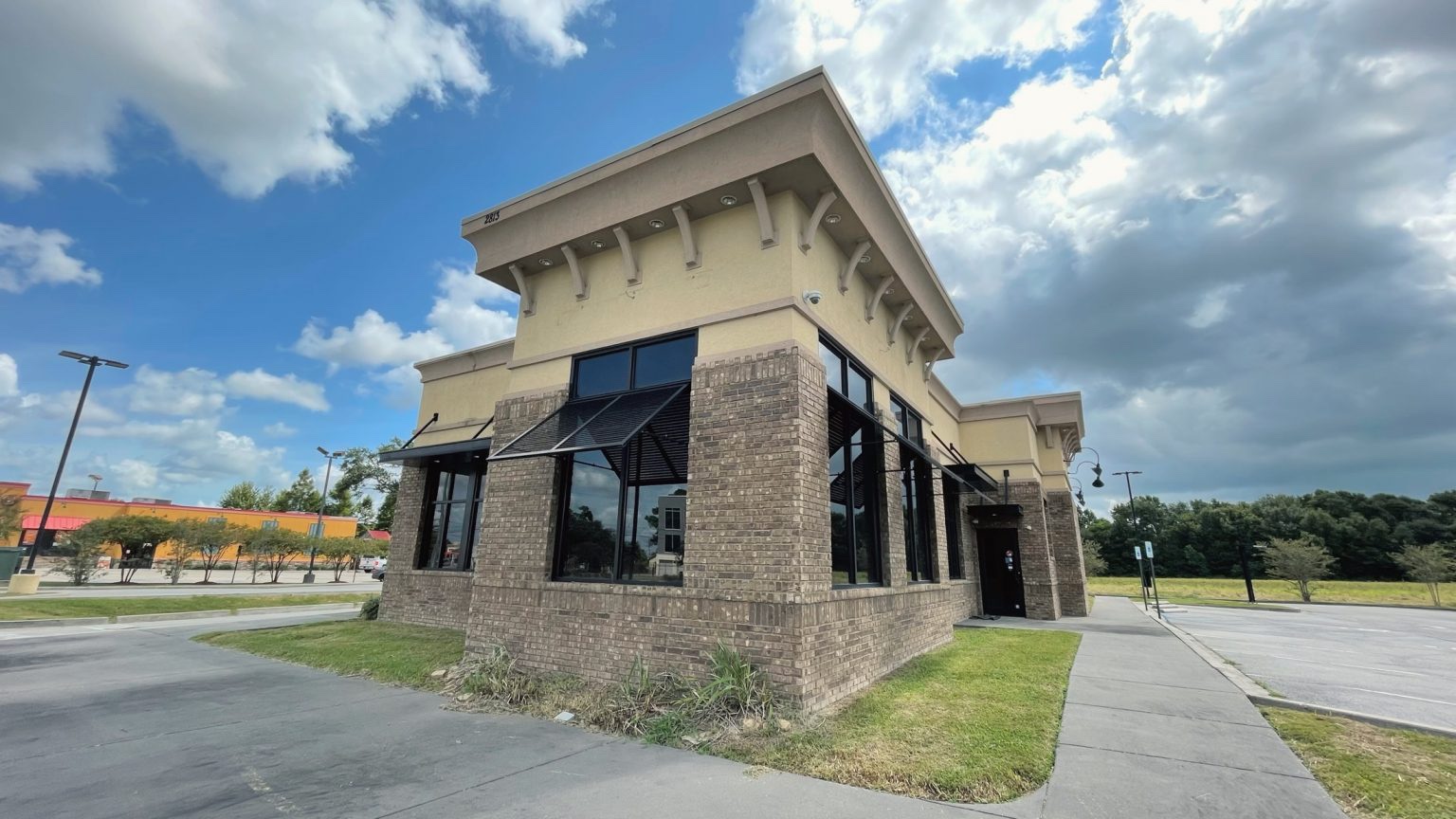 Then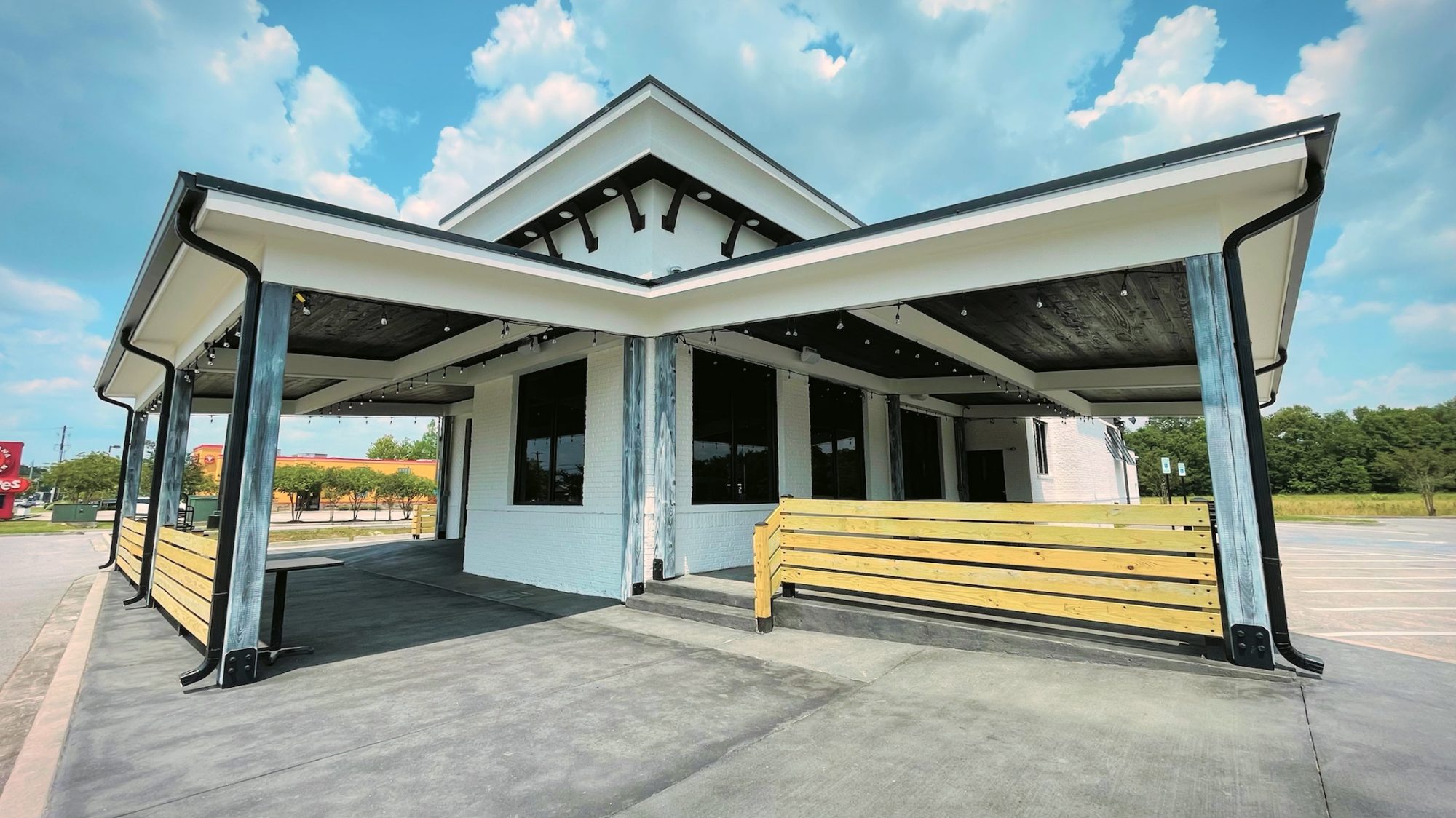 Now
In Lafayette, Legends has become part of the circulation of memes centered around location count. Many joke that the next construction site could be a new Legends; or it could very well be a new car wash, Mexican restaurant, or one of the other many businesses that seem to do well and expand with more than 3-4 locations. While we joke, you can not discount the fact that Legends is a strong, well-known local business with an owner that is by far one of the most chill guys we know. For a lot of folks, Legends is a popular stop for drinks, especially the margaritas. But their food is also talked about; their burgers seem to always make the many lists of Lafayette's favorite burgers. It just goes to show that hard work, great products, and great staff are just some of the key components to becoming a business that is always talked about amongst friend groups and on social media.
The tentative opening date for Legend's new Verot location was set for Spring 2022 from when we last posted. It seems as if that is still the case as it looks pretty much complete from the outside.
Never been to Legends? Check them out on Facebook at https://facebook.com/LegendsofLafayette/.