Over a year ago, we wrote about a new locally owned contemporary Parisian restaurant, called Jane's French Cuisine, that would be coming soon to Lafayette. We are here to tell you, the wait is over. Jane's is now open!
Click here to see original post.
Jane's French Cuisine is owned by William Baxter, a local chef who trained at the French Culinary Institute of New York.
The restaurant menu features modern takes on traditional Parisian cuisine that you are not able to find in Lafayette, or perhaps even in the Acadiana region entirely.
The menu for Jane's French Cuisine consists of 3 appetizers, 3 main entrees, 3 dessert options, and specials throughout each week. You can find such items like seared Berkshire pork in a trotter herb sauce and seared white asparagus. WHITE ASPARAGUS! I am obviously not cultured enough to have never seen white asparagus. You can also find traditional, fresh-baked French Baguettes, not that supermarket stuff. I have a photo of the bread below.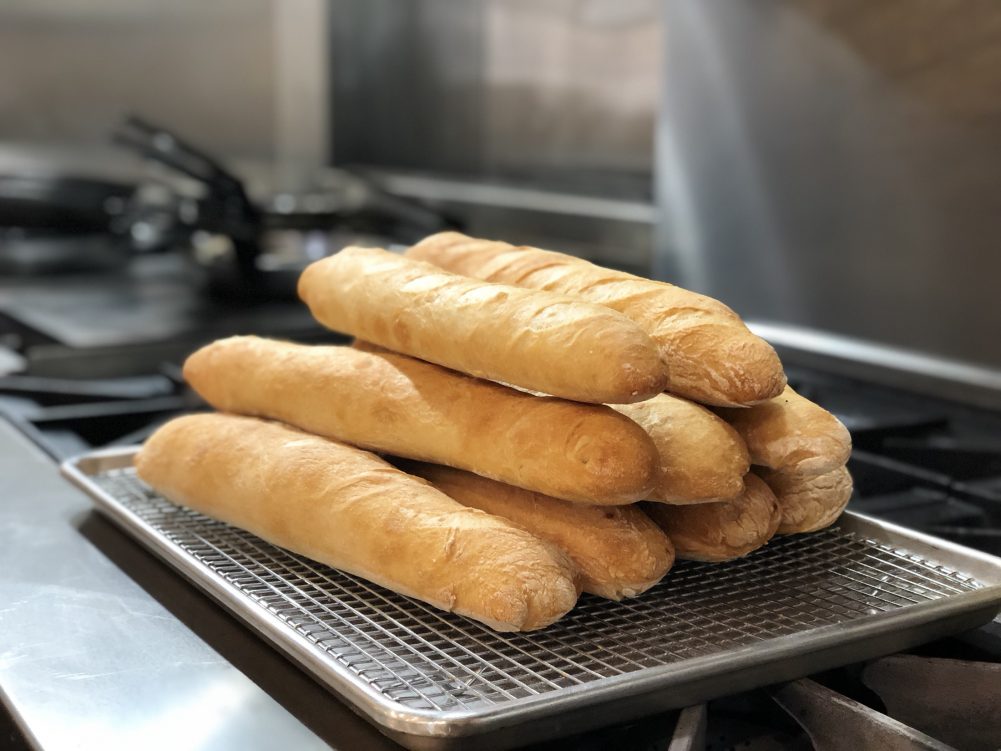 As for the inspiration of Jane's, the restaurant is inspired by William's grandmother, Jane Fleniken, who designed the quaint home over 17 years ago now. Her legacy lives on with many of the antiques and paintings sprinkled throughout the interior, which gives the restaurant its charm, amongst many of the other beautiful features. Jane's is surely poised to be known as one of Lafayette's gems in the restaurant scene.
For more information, click the see more link at the top of the posts. And to book your table at Jane's French Cuisine, check out https://janesfrenchcuisine.com/.
You'll want to book ahead as their hours are from 6 PM – 10 PM Tuesday – Saturday with seating for about 50 people total.