A new, locally owned restaurant, called Jane's French Cuisine, is coming soon to Lafayette, LA.
Jane's French Cuisine, to be located at 618 E. University Avenue, will offer a modern take on traditional Parisian cuisine. William Baxter, local chef for the new restaurant, trained at the French Culinary Institute of New York and works as a chef at a local tapas restaurant in Downtown Lafayette.
The inspiration for Jane's French Cuisine comes after the passing of William's grandmother, Jane Fleniken, who designed the quaint home over 16 years ago. During that time—twelve years—the home also served as an antique business. Last year, in 2018, Jane passed away at 93 years young, but was forward thinking with the design of her home; now to become a restaurant.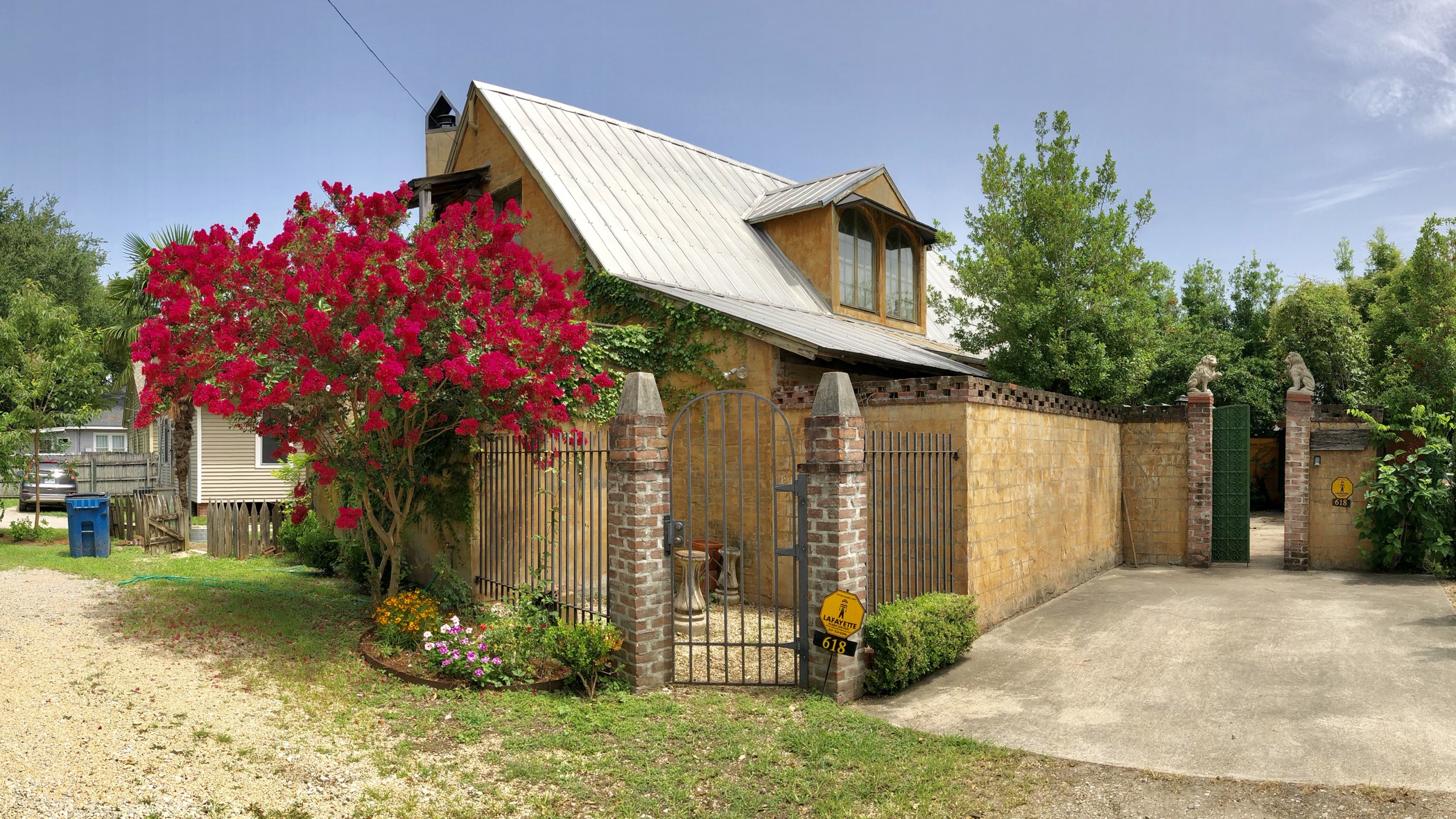 The home has a lovely courtyard with a fountain and small pergola in the corner, it has plenty of lush greenery surrounding the home, and was built with handicap accessible restrooms; smart. Inside, there is a real wood burning fireplace, antique chandeliers, and this old-world charm that gives you the impression that the home was here for much longer than just 16 years. Certain renovations are being done to the structure to make way for a small commercial kitchen, office space, and a few others needed changes; but will mostly remain as is to keep the design that Jane created.
The menu for Jane's French Cuisine will be small, consisting of 3 appetizers, 3 main entrees, 3 dessert options, and specials throughout each week.
Tentative completion/opening date is currently set for the month of October, but we will keep you updated, of course. 🙂