Lafayette's newest shopping center, The Forum, located at 4533 Johnston Street at the former Grand Marche center space, is making significant progress with phase 1 of its multi-structure development. The construction project, which began in late 2021, is composed of six buildings, each with a slightly unique design.
See initial post about the new Forum center: https://developinglafayette.com/wp/the-forum-a-50-million-mixed-use-development-to-bring-shipleys-donuts-legends-bar-grill-sneaker-politics-and-more-to-johnston-camellia-blvd/.
The designers of The Forum have taken inspiration from some of the most thriving city centers in the country, resulting in modern and trendy buildings that feature lots of natural light, with a mix of large glass and other materials. The Forum will offer a vibrant and dynamic space, attracting a wide array of tenants and visitors with features such as community green space, storefront parking at all buildings, rooftop restaurant & bar space, several drive-thru units, and 24-hour security.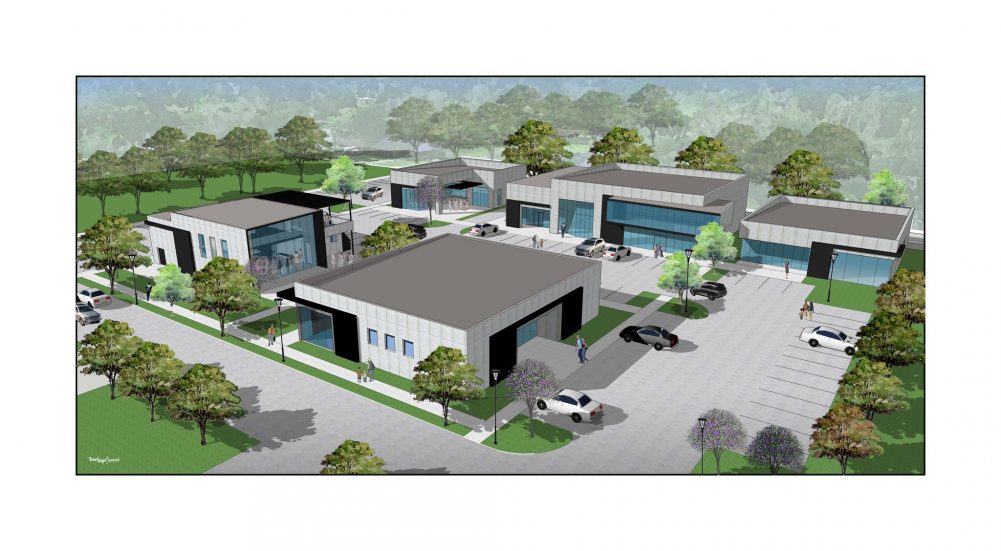 Provided Renderings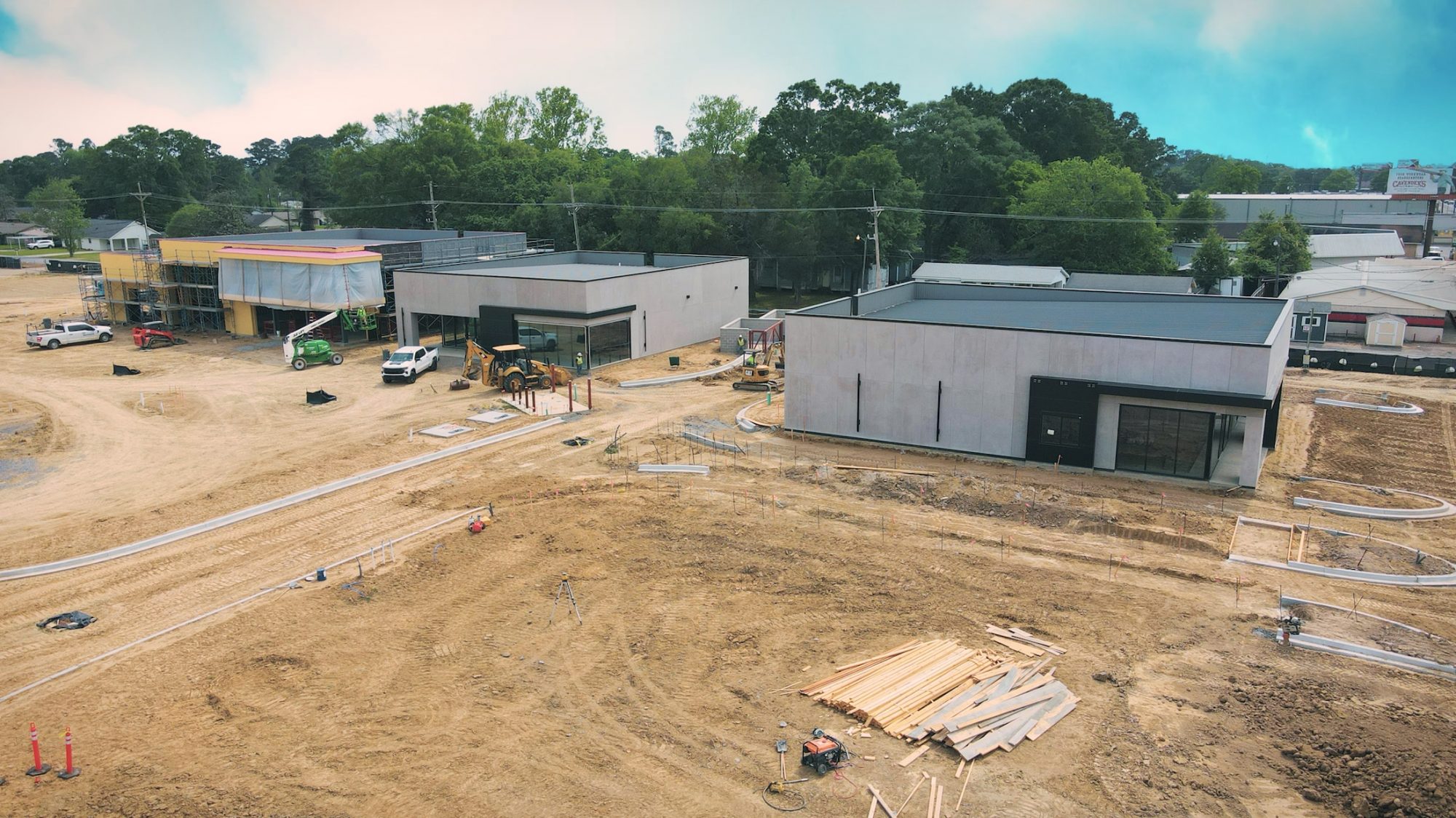 The project's owner, Derek, has already secured some early tenants for The Forum, including a new Legend's Bar & Grill, which is expected to replace the existing Johnston location. Additionally, Derek is bringing his store, Sneaker Politics, to the center, promising an exciting and unique shopping experience. In previous posts, we mentioned that Shipley's Donuts would be coming to this center; however, we have been informed that the deal may have been put on hold.
The next phases of the project may include residential living, but that remains to be seen. Let's see the complettion of phase 1 first!
The Forum project will become a new landmark for the Lafayette area, and we are excited to continue following its progress as it draws closer to completion.
For more information on The Forum, please visit their website and social media accounts at www.theforumlaf.com and @theforumlaf.